Adventure Van Rental in ASHEVILLE, NC
​
Sometimes, life can't get any better than walking through the woods and enjoying nature, or hiking a trail all day and coming back to enjoy family and friends around a campfire. Moments like these can take a lot of planning, but getting where you need to go doesn't have to. sCAMPer Van in Asheville and Atlanta, offers state-of-the-art van options to help you craft your perfect adventure. Each option helps you and your party enjoy the beauty of nature with a few modern comforts. Choose from vans that fit groups from two to four. We don't just supply the big things—all of our models come stocked with dishware, seasoning, and toiletries. First aid kits are also included with every van. Browse all of our Asheville adventure van rental options and choose the one that best suits your adventure's needs. We'll take care of the rest!
​
We don't believe that "roughing it" has to be rough. Our Asheville area adventure vans rental options are designed to give you the space and comfort you're looking for as you enjoy your next outdoor trip. Your expedition may include sleeping in a rooftop tent to allow the sounds of nature to lull you to sleep at night—our vans can accommodate that! Or you may want to spend your days in nature before coming "home" to a nice comfy bed and more of an indoor atmosphere—and our vans can make that happen, too. Our van rentals provide the space and modern amenities that let you focus on the adventure. Whichever option you choose, sCAMPer Van in Atlanta, GA and Asheville, NC is ready to help you enjoy your expedition. Call us to schedule your next trip!
​
Cabin push lights (6) (batt operated AA)

Cargo push lights (2) (batt operated AA)

Small flashlight and headlamps (2)

Camp Tools – screwdriver, scissors, beaners, clothespins, multi-tool

150 Amp Lithium Battery

Large 65 qt Otterbox Cooler

Large utility/storage bin

Battery operated candles (4)

Battery operated fan (C batteries)

String Lights (3) (batt operated AA)

Batteries (AA)

Light Blocking curtains

Decorative throw pillow and blanket, indoor rugs (2), outdoor rug (1)

Whiskbroom, dustpan
Camping chairs (2)

Small camping table

1-burner portable camp stove & fuel

Dishware – pot, pan, plates (4), silverware (4 sets), cups (4), bowls (2), cutting board, cooking utensils, can opener

Basic cooking seasonings

Lighter wand

Dish towel

Dish soap and scrubber

Paper towel

Trash bags

Toilet paper, travel toiletries, tampons (they make good firestarters)

First Aid Kit
Cabin push lights (6) (batt operated AA)

Cargo push lights (2) (batt operated AA)

Small flashlight and headlamps (2)

Camp Tools – screwdriver, scissors, beaners, clothespins, multi-tool

150 Amp Lithium Battery

​

Large utility/storage bin

Battery operated candles (4)

Battery operated fan (C batteries)

String Lights (3) (batt operated AA)

Batteries (AA)

Light Blocking curtains

Decorative throw pillow and blanket, indoor rugs (2), outdoor rug (1)

Whiskbroom, dustpan
BOOK NOW
Camping chairs (4)

Small camping table

1-burner portable camp stove & fuel

Dishware – pot, pan, plates (5), silverware (5 sets), cups (5), bowls (5), cutting board, cooking utensils, can opener

Lighter wand

Dish towel

Dish soap and scrubber

Paper towel

Trash bags

Toilet paper, travel toiletries, tampons (they make good firestarters

First Aid Kit
BOOK NOW
Cabin push lights (2) (batt operated AA)

Cargo push lights (1) (batt operated AA)

Small flashlight and headlamps (2)

Camp Tools – screwdriver, scissors, beaners, clothespins, multi-tool

Large 70 qt Vibe Cooler

Large utility/storage bin

Battery operated candles (3)

String Lights (2) (batt operated AA)

Batteries (AA)

Front Window Shades

Decorative throw pillow and blanket, indoor rugs (2), outdoor rug (1)

Whiskbroom, dustpan
****Can be transferred to Atlanta for $200 transfer fee
Sours: https://www.scampervan.com/asheville

Pop Up Trailer Rental Asheville
Renting a pop up trailer in Asheville is fast and easy using our free online quote request to connect with a leading Asheville pop-up trailer rental company. Try before you buy....rent a pop up trailer for a day, weekend or even longer before you decide to buy one and see how you like it. Pop up trailer rentals are a fun way to see how you like the RV lifestyle while traveling around the Asheville area or seeing the USA.
Explore the USA in your own rented popup trailer ... a home on wheels and see more of Asheville like never before! Pop up trailer rentals in Asheville have quickly become a popular way to try out the RV lifestyle prior to making a commitment to pop up trailer ownership. Today's modern pop up trailer vehicles offer light, easy maneuverability and allows you to wake up to new Asheville scenery each day!
Asheville RV Rental Quote - Click Here!
Sours: http://rvrentalsofamerica.com/asheville-nc-camper-trailer-rental.aspx
RV Rental North Carolina
RV Rental North Carolina: Motorhome, Camper, & Trailer Rentals NC
North Carolina has a vast landscape that offers a wide variety of opportunities for exploration. You'll find North Carolina RV rentals deep in the mountains and forest and on the beach coast. This lets you tailor your vacation to your tastes and interests.
The state's rich history gives you a chance to include some culture on your trip. But if that isn't your thing, there are plenty of modern attractions to thrill and delight. Some of the more popular activities include NASCAR, motorcycles, and sports, but there's so much more to discover.
So what are you waiting for? Start browsing RV rentals in North Carolina and book your next adventure.
Popular RV Destinations in North Carolina
Biltmore Estate
The Biltmore Estate is the largest private home in the United States. Its sheer size is overwhelming, but it becomes even more impressive when you tour the home.
Just walking through the part open to the public can take a couple of hours. It was originally built in 1889 by George Vanderbilt as a châteauesque-style mansion.
Once you've seen the home, head out to explore the rest of the grounds. Antler Village on the property is home to some world-class restaurants, shopping, and a winery.
If you're looking for a bit more adventure, then try one of the activities that take place on the 8,000 acres of wilderness. These include biking, carriage rides, fly fishing, horseback riding, hiking, land rover tours, falconry, river tours, and sporting clays.
Blue Ridge Parkway
The parkway isn't so much a single destination as it is a 469-mile drive through the Appalachian mountains. Along your journey, you'll have the opportunity to experience local culture, music, and markets. You can make stops to hike, bicycle, motorcycle ride, camp, and fish.
If driving the entire parkway is more than you're ready to tackle, then try doing just one of the four districts. There's the Ridge, Plateau, Highlands, and Pisgah. The ridge is actually located in Virginia and is mile 0-106.
The Plateau region is miles 106-217 and full of flat farmland. The Highlands region is miles 217-340, where you find waterfalls and historic towns to explore. The Pisgah region is miles 340-469 and home to sweeping mountain views.
Wheels Through Time Museum
This is a hidden gem in the mountains of North Carolina. It's located just five miles from the Blue Ridge Parkway in Maggie Valley. Make your way through this museum and see unique, rare, and one-of-a-kind motorcycles.
The collection includes more than 300 rare motorcycles. What makes this museum stand out is the presentation of the motorcycles. You aren't just walking through a 38,000 square foot warehouse.
You'll feel like you're making a journey through the history of motorcycles. Each display is elaborate with memorabilia pieces from the era. This lets you immerse yourself into the time and culture that made each motorcycle great.
Events and Entertainment in North Carolina
Greening Up the Mountain
About an hour west of Asheville is the little town of Sylva. Each spring, the entire downtown becomes a celebration. Stroll through the city and enjoy this street festival.
This annual event attracts 10,000 plus participants and attendees. There are three music stages, traditional heritage crafters, and talent shows. Be sure to stop by one of the featured crafter demonstrators and learn first-hand how artists create their pieces.
You can sign up and participate in the event's Mountain 5K Race. There are plenty of shops to explore too. Then when you're tired and ready for a break, check out one of the three local breweries.
Grandfather Mountain Highland Games
Immerse yourself in rich culture and tradition by attending the annual grandfather mountain highland games. You'll surround yourself with 167 colorful tents decorated in traditional tartan plaids. Listen to the bagpipes and kettledrums as they echo through the hills.
Enjoy a relaxing picnic as you watch the opening ceremony. It's a five-mile footrace with more than 800 participants. This kicks off the games that include dancing, sheep herding, bagpiping, drums, harps, and a series of heavyweight athletic events.
Tickets are only $15, which makes this event perfect for the entire family. You also won't have any trouble finding parking for your rig and then taking a shuttle to the event.
Beach Music Festival
Attend one of the largest music beach festivals in the country. For 35 years, music enthusiasts have gathered on the beach to dance barefoot in the sand. Gates open in the morning, and the music continues throughout the day.
Enjoy music with a laid back style and deep roots in the Carolina Coast culture. You can bring your own chairs and coolers so you can relax and enjoy a sunny June beach day.
Advance tickets are $25 per person. If you wait until the day of, it'll cost you $30 at the door. Feel free to bring your entire family, but leave the pets at home.
Campgrounds and Parks in North Carolina
Campfire Lodgings: Asheville
If you're planning on visiting the Biltmore or riding the Blue Ridge, then staying at Campfire Lodgings is a smart decision. It's located just ten minutes north of Asheville in an all-natural wooded setting.
They offer RV sites that have 20-, 30-, 50-amp hookups, and stunning views of the mountain vistas. Other amenities include private bathrooms, laundry rooms, easy driving access, fishing pond, and free Wi-Fi.
You won't find a video game room at this campground. But what you will find are miles of scenic hiking trails to explore. Go during the spring and summer, and you'll find plenty of wildflowers and berry brambles to pick.
Yogi Bear's Jellystone Park at Daddy Joe's
This family-friendly campground is a destination in itself. Conveniently located close to Myrtle Beach, you'll never run out of fun things to do. Amenities available at the campground include an ice cream shop, hiking trails, fishing ponds, aqua park, sports complex, and mini-golf.
They have pull-through, back-in, and quad sites available for rent. If you choose the quad, four RVs can create a small community with a shared courtyard and picnic area. This is perfect for those looking to travel with their family or fellow RV enthusiast friends.
You can even rent your RV directly from the campground. So if you're looking for an all-inclusive vacation, this place is it.
Creekwood Farm RV Park
Head to the western side of the state and visit Creekwood Farm RV Park. You'll have the perfect opportunity to get in touch with nature as it's buried deep in the Nantahala National Forest. It's also conveniently located near the Wheels Through Time Museum.
Their RV sites include concrete patios and in-ground fire pits. They offer large pull-through sites and include 125 full hook-ups. You'll also have access to the laundry facilities, private bathrooms, high-speed internet, and cable TV.
Amenities include community games, propane sold and filled on-site, a car wash, fishing creek, and camp store. But what you'll really love about this campground is your proximity to plentiful hiking trails and rivers for swimming and rafting.
RV Storage and Dumpstations in North Carolina
If you find yourself ready for a break from the open road, you'll need a place to store your RV. Luckily, there are plenty of RV storage facilities across the state. You'll find both indoor and outdoor options that range in price to fit any budget. There are small local storage options and larger corporate locations.
George's Stor-Mor, Asheville
North Raleigh Personal Storage, Raleigh
Pleasant Garden Rd. Self Storage, Greensboro
The majority of the dump stations in North Carolina are located in larger cities such as Asheville, Charlotte, Raleigh, Wilmington, and the Outer Banks. The majority of them are also located at RV campgrounds, parks, and resorts. This is convenient as you won't have to do additional traveling to find service.
The Hitching Post Campground, Asheville
Carowinds Camp Wilderness Resort, Charlotte
Cape Hatteras KOA Campground, Outer Banks
FAQs
1. What are RV rentals?
Renting an RV in North Carolina is a chance to take a whole new kind of vacation. You can take a camper rental in North Carolina deep into the mountains and wilderness on the western side of the state. Or you could enjoy the beach lifestyle on the east coast of the state. Either way, an RV rental in North Carolina gives you the freedom of vacation without the strings of ownership.
2. How much are RV rentals?
You'll find RV rentals in North Carolina that are suitable for all budgets. A small trailer or campervan can range from $75 to $100 per night. Something a bit larger like a motorhome will be in the range of $100 to $250 per night. Consider extending your trip, as the longer your rent for, the cheaper the per-day price becomes.
3. Do I need to be a certain age to rent an RV in North Carolina?
The standard minimum age for renting any vehicle is 25. This is due to insurance regulations. If you aren't 25, have someone who is old enough put the rental in their name. If everyone is underage, you may still find a trailer rental in North Carolina, but you'll pay additional deposits.
4. Do I need insurance when I rent an RV?
You should always get insurance when you rent any kind of vehicle. Check with the owner of the RV to see if they include insurance in the rental. If not, you can check with your current auto insurance provider or buy separate RV insurance for your trip. This will ensure you are protected should anything happen during your rental.
5. Do I need to return my rental RV with a full tank?
You should always check with the owner of the RV to know what their policies are on this. The courteous thing to do is to fill the tank. Some owners offer to accept the RV with an empty tank, and then charge you for the refill.
6. Are RVs pet-friendly in North Carolina?
Yes! You should have no problem finding pet-friendly RV owners in North Carolina. Most will have a size and weight restriction, though. You may also have to pay a pet deposit.
Popular Nearby RV Rental Destinations
Sours: https://www.thedrive.com/rentals/rv/north-carolina
Is Renting a RV a Good Idea - The RV Rental Industry Has Forever Changed
Search and Compare
Top RV Rentals By Owner In

Asheville, North Carolina
Top Rated RVs For Rent By Owner Near Asheville, North Carolina
Additional RV Rental Companies Near Asheville, North Carolina
Miles RV Center
6056 Asheville Highway, Hendersonville, North Carolina
Tom Johnson Camping Center
1885 U.S. 70, Marion, North Carolina
Camping World of Asheville
2918 North Rugby Road, Hendersonville, North Carolina
Blue Ridge Adventure Vehicles
43 Smith Mill Road, Asheville, North Carolina
North-Carolina-State-Bluegrass-Festival
311 Resistoflex Road, Marion, North Carolina
Wilson's Riverfront RV Park
225 Amboy Road, Asheville, North Carolina
RV Truck & Auto Repair
6 Bagwell Mill Road, Arden, North Carolina
RV Service
120 Highland Center Boulevard, Asheville, North Carolina
RV Rentals Near Asheville, North Carolina
Sours: https://www.1rvrentals.com/united-states/north-carolina/asheville/
Rentals asheville rv
Autumn: Asheville NC
Summer might be over but in Asheville, North Carolina, autumn is when the fun really begins.  That brisk mountain air, paired with the changing colors of the leaves, makes a motorhome rental, campervan hire or RV rentals camping vacation in autumn in Asheville, North Carolina particularly beautiful. Take an extended trip to the countryside and go for a drive on the Blue Ridge Parkway or park your campervan at the Grandfather Campground before heading off to follow the scenic Grandfather Park Trail. Then finish off your trip with a visit to The Biltmore, America's largest private home.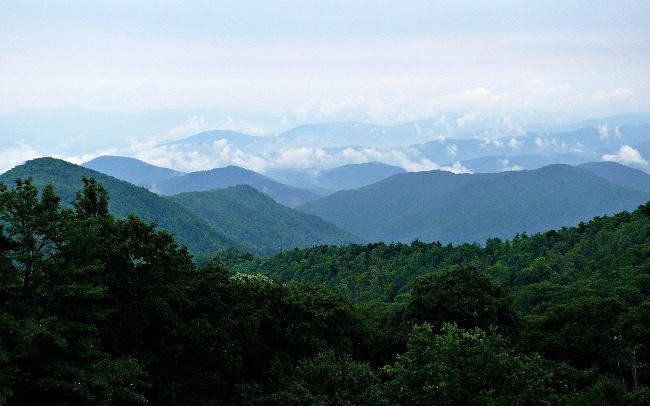 Go for a Drive to See Foliage
Some of the most scenic autumn foliage can be seen along the Blue Ridge Parkway. With elevations going up as high as 5,000 feet, visitors will get a good look at the changing colors of leaves among some of the country's most dense forests. One of the best viewing spots is on milepost 399. If you want to avoid some of the crowd during peak color season, head over to Pisgah National Forest. Winding roads covered with sugar maple, American beech and northern red oak often reveal a number of hidden falls. Take your RV rental or campervan hire for a drive and soak up the best that fall has to offer.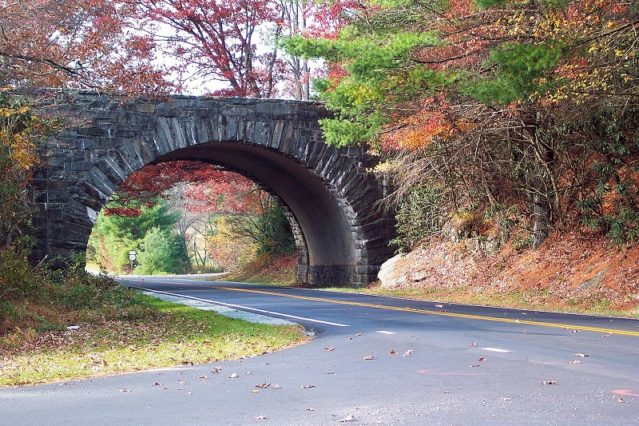 Hike the Trail at Grandfather Mountain
Visitors who want to spend autumn in Asheville will be treated to an array of beautiful fall colors at Grandfather Mountain State Park. The most popular of them all is the Grandfather Mountain Trail. The 3.9-mile alpine trail is not advisable for beginners and includes exposed cliffs, rocky terrain and forest. The rewards however, are some of the most spectacular views of the park. If you want something more moderate and kid friendly, try the Nuwati Trail. This 2.9-mile trail means "medicine" in the Cherokee language and follows an old logging road.
America's Largest Private Home: The Biltmore Estate
Built by George Washington Vanderbilt II between 1889 and 1895, the Biltmore Estate is America's largest private home. The French Renaissance castle has over 100,000 square feet of living space and over 175,000 square feet in total. Take a tour of the house, which features a library that contains over 20,000 rare books; a banquet hall whose ceiling rises up to 70 feet; and a richly decorated oak sitting room that connects George Vanderbilt's room to his wife, Edith. Guests can also take a tour of the well-curated gardens designed by renowned landscape architect, Frederick Law Olmstead.
How will you spend your autumn in Asheville on an an RV rentals, campervan hire or motorhome rental camping vacation?
Sours: https://www.go4motorhomerental.com/scenic-drives/scenic-drives-usa/blue-ridge-parkway-scenic-drive/autumn-asheville-north-carolina/
Fraserway RV Rentals: Class A Demo
RENT OUR SPACIOUS RV in Beautiful ASHEVILLE, NC
Why VRP Ventures LLC chose Swannanoa
We were sold on this camper at first sight. We had searched for one that would offer plenty of room for the two of us, plus; we had to have room for all the Grandchildren. I was sold on the spaciousness of the living area; with the couch (that converts to a double bed), and especially the 2 rocking chairs. We especially liked the large picture window at the back of the trailer, which makes the camper seem even larger than it already is! This is a "Full Size" kitchen; not an ice box and a campstove. We have a double sink, full refrigerator and freezer, 3 burner gas stove top and oven, and full size microwave. There is plenty of counter space and lots of cabinets. Cooking a full meal is extremely easy; and we've stocked it with pots and pans, knives and forks, dinner and drinkware, etc. Even have a Keurig Coffee Maker. And Yes. we have HOT WATER! The bathroom provides a glass enclosed shower, toilet, lavatory, and large wardrobe closet. And we start you out with a supply of toilet paper. We have a queen bed in the bedroom, ample closets; and there is a separate entrance (which is real handy if you've got small children taking naps or going to bed earlier then the adults). With the bedroom and the sofa sleeper, we can comfortably sleep 4 adults; and the Dinette Table converts to what I would call a large single bed; which is perfect for a couple of small kids. Outside the camper, we provide you a camp mat, chairs, a cooler, small gas grill and work table. There is also a picnic table and, of course, a fire ring. (Firewood is available at the Office-presently $5.00 for a bundle, delivered to your site.)
What makes this Place unique
CONVENIENT LOCATION! We are within minutes of Interstate 40, Downtown Asheville, Blue Ridge Parkway, the Biltmore House and Gardens, and Biltmore Winery. Easy "Day Trips" can be made to Great Smokey Mountains National Park, Nantahala Forests, Lake Lure, Cherokee (and the casinos); and countless trails and waterfalls. Or, just stay in the campground. Our preferred camping sites are located right on the Swannanoa River. You are literally steps away. But we've found they are really no "Bad" sites here. The campground is located in a valley, and surrounded by beautiful mountains. There are also two small lakes, which also have "water front" camp sites & free fishing. We have found over our numerous stays here that this is a very "family oriented" facility. If you want to camp at a loud, all night party place, THIS IS NOT IT! The owners/managers maintain a pretty strict policy about "quite time" after about 11:00 PM. And they also keep good track of who comes and goes in the campground; which means you can stay here, and not worry about your safety or about things being stolen if you're away from your campsite. As a whole, the people at Asheville KOA East are extremely courteous, helpful, and anxious to make your stay as comfortable as possible,
Sours: https://www.vrbo.com/1194689
You will also like:
The girl is all-all on your dick. To failure !!. Right in her orange bathing suit, she makes you feel the most intimate now; what she is, something all-all alive and warm after her female. Orgasm right right in the very girl's womb !!.
983
984
985
986
987