It was exactly thirty-five years ago that the great crossword-puzzle craze began to sweep this country. Like mah-jongg, which came along a bit earlier, crossword puzzles might have been expected to suffer a sudden and permanent loss of favor when the force of the craze had spent itself; instead, they have endured and prospered, and though they are not much talked about nowadays, they continue to have their millions of ardent addicts. Probably the most important person in the world of the crossword puzzle is a slight, charming sixty-one-year-old woman named Margaret Farrar, who helped launch the craze in her youth and is currently the revered crossword-puzzle editor of the Times. We stopped in at the Times shrine the other day and had a pleasant, reminiscent chat with Mrs. Farrar, who gave us to understand at once that she was not the inventor of the crossword puzzle. That honor goes to one Arthur Winn, an editor of the old New York Sunday World, in which, on December 21, , the first crossword puzzle appeared. It was shaped like a diamond, had no black squares, contained thirty-two words, and was called a word-cross puzzle. It scored a mild success, and the puzzle was made a regular feature of the paper. The present square shape and pattern of black-and-white squares, as well as the reversed name, were developed before , when Mrs. Farrar, then Miss Petherbridge, and newly graduated from Smith, got a job as secretary to John O'Hara Cosgrave, editor of the magazine section of the Sunday World. One of Miss Petherbridge's duties was to see that the puzzles appeared without typographical errors, which had long been a vexation to readers. (To the distress of Mr. Cosgrave, F. P. A., an early crossword-puzzle fan, often called public attention to these errors in his famous column "The Conning Tower.") Miss Petherbridge proved so good at preventing errors that she soon became the unofficial crossword-puzzle editor, and was even permitted to try her hand at making puzzles.
In , a couple of ambitious young men named Simon and Schuster, having made up their minds to start a publishing house, hit on the idea of bringing out a collection of unpublished Sunday World puzzles. They arranged to pay Miss Petherbridge and two colleagues seventy-five dollars for assembling fifty puzzles. By the time the puzzles were ready, Simon and Schuster had begun to doubt the pulling power of puzzles, and to avoid the risk of beginning their corporate existence with a flop, they brought out the book under an alias—the Plaza Publishing Company. As a selling gimmick, a freshly sharpened pencil was attached to each copy of the book, which sold for the then substantial price of a dollar thirty-five. It was an instant success, forty thousand copies being snapped up in the first three months. Quickly emerging from behind their alias, Simon and Schuster, as Simon & Schuster, brought out two more crossword-puzzle books, both compiled by Miss Petherbridge; as the year ended, total sales of the three books reached three hundred and fifty thousand copies.
Mrs. Farrar lighted a cigarette and shook her head in wonder as she recalled those days. "For a while there, I was busy day and night constructing puzzles," she said. "In , I married the publisher John Farrar, and when our children started coming along, I gave up my newspaper-puzzle work and limited myself to editing the books, which Simon & Schuster published at the rate of two a year. In , the Times decided to start a Sunday crossword puzzle, and asked me to be editor. Our three children were no longer babies, so I accepted, and I've been here ever since. We added the daily crossword in Oh, and of course the S. & S. books keep coming out; I've just finished editing the eighty-second, to be published this summer."
The Times puzzles are sent in by people known to Mrs. Farrar as "constructors." They work on a free-lance basis, and are paid twenty-five dollars for the large Sunday puzzle and ten dollars for the small dally puzzle. Among the Times' regular contributors are a high-school principal, an advertising man, and an actress; a good many puzzles also come from inmates of penitentiaries, who presumably have plenty of time on their hands. What are Mrs. Farrar's requirements for an acceptable puzzle? "First, that it be what's called an allover interlock," Mrs. Farrar said, looking serious. "This means that every part of the puzzle is connected with every other part. We use symmetrical patterns of black-and-white squares and allow no unkeyed letters—that is, letters that appear in only one word of the puzzle. Unlike us, the British are always using unkeyed letters This makes the puzzles more difficult for the solver, because he often has only one chance at a letter, but easier for the constructor, because he doesn't have to make every letter fit both horizontally and vertically. We keep the black squares in our puzzles down to a sixth or less of the total number of squares, and try for a low word count, since the longer the words the harder the puzzle. We don't allow two-letter words and we avoid as much as possible obsolete words, variants, obscure words, and clichés—words like 'gnu' and 'emu' and 'proa.' Their odd letter structures make them awfully useful in filling difficult spots, but they're a bore by now."
Mrs. Farrar chooses puzzles by simply sitting down and solving them. "If I find them interesting and accurate and neither too easy nor too hard, I assume that others will feel the same way," she said. "I favor using lots of book titles, play titles, names in the news, and so on. I also favor puzzles with a unifying theme—what I call the inner-clue puzzle, which was invented by one of our best constructors, Harold T. Bers. For example, an inner-clue puzzle he did for us recently was called 'Catalogue' and had answers that were words or phrases like 'catbird seat,' 'catacombs,' 'Kitty Hawk,' and 'pussyfoot.' "
Our final question was whether the Times puzzles ever contained mistakes. "Oh dear, yes!" Mrs. Farrar said, looking quite serene. "Most of our mistakes are typos, but occasionally there'll be an error of fact. Not long ago, a constructor sent in a puzzle that asked for Long John Silver's distinguishing characteristic, in nine letters. The answer, of course, was 'wooden leg.' Well, we'd just used Long John Silver in a puzzle, so I switched it to Captain Ahab's distinguishing characteristic After the puzzle came out, I got a letter from an eight-year-old boy complaining that while he'd found that the only answer that fitted was 'wooden leg,' as a reader of "Moby Dick' he knew that Captain Ahab had an ivory leg. Perfectly true, but I couldn't help wondering, rather testily, what an eight-year-old was doing reading 'Moby Dick.' " ♦
Sours: https://www.newyorker.com/magazine//06/13/few-gnus
Usage examples of idol.
I am adoring, what are they but idols of stone without speech or feeling?
So much belief, so much authority seemed to have been invested by the builders in these primitive, faceless idols, guardians of the blithe, naked Ama girls, that Bond had a ridiculous urge to kneel and ask for their blessing as the Crusaders had once done before their God.
The old annalists had it that Tigernmas had forsaken the ancient gods and turned to worship an idol dedicated to blood and vengeance.
Palimak and his party had left the warrens of the Idol of Asper and were now carrying a strange burden to the airship.
Across from him, hovering over the little island that was home to the Idol of Asper, was the airship.
The living man was clutching a horrible stone idol of unknown origin, about foot in height, regarding whose nature authorities at Sydney University, the Royal Society, and the Museum in College Street all profess complete bafflement, and which the survivor says he found in the cabin of the yacht, in a small carved shrine of common pattern.
If he would rid himself of the odious Bute and take back their idol Pitt they would have nothing with which to complain.
But Bute had troubles of his own and in his inability to master them had made George realize that his idol had feet of clay.
Yussef Ali along the winding hallways, down the steps--Kathulos was not in the idol room--and along the tunnel, then through the rooms of the Temple of Dreams and out into the street, where the street lamps gleamed drearily through the fogs and a slight drizzle.
That idol, enshrined in the high temple at Ilarnek, was subsequently worshipped beneath the gibbous moon throughout the land of Mnar.
From moon to moon the chalk lay before the main idol in the greegree house, and thus absorbed the qualities that made it powerful in the spirit world.
Once the grinning idol of Hoom, devil god of the Chac Yuul, had leered down upon the splendid hall, squatting like a huge, obscene toad atop the dais of many steps.
It is true that shortly before the second war began he turned against his idol, eventually relinquished or was fired from all his offices and even joined those who were conspiring to assassinate Hitler.
For at least two thirds of our miseries spring from human stupidity, human malice and those great motivators and justifiers of malice and stupidity, idealism, dogmatism and proselytizing zeal on behalf of religious or political idols.
The faith which the genuine keelman has in his athletic idol is almost touching.
Sours: https://findwords.info/crossword/
Highly revered one
Crossword Clue & Answers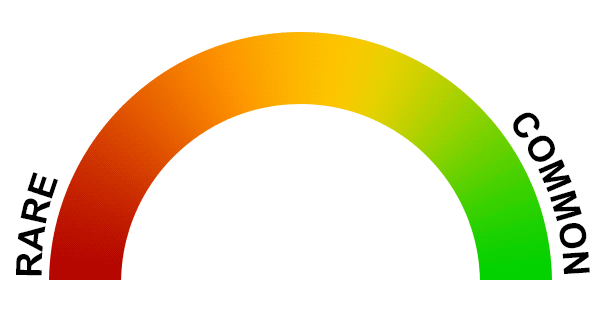 1 January
We found 3 answers for the crossword clue 'Highly revered one'.
Based on the recent crossword puzzles featuring 'Highly revered one' we have classified it as a cryptic crossword clue.
We have given Highly revered one a popularity rating of 'Rare' because it has featured in more than one crossword publication but is not common.
Highly revered one is a 3 word phrase featuring 18 letters.
Crossword Answers
4 Letters
LION
Large gregarious predatory feline of Africa and India having a tawny coat with a shaggy mane in the male
7 Letters
DEMIGOD
A person who is part mortal and part god
8 Letters
DEMIGOD
Sours: https://www.crosswordassistant.com/clue/highly-revered-one-wd2ba6
Tactile Communication Neurorehabilitation Laboratory (TCNL) Update

Clue: Revered person
Revered person is a crossword puzzle clue that we have spotted 17 times. There are related clues (shown below).
Referring crossword puzzle answers
Likely related crossword puzzle clues
Recent usage in crossword puzzles:
Penny Dell - June 30,
USA Today - April 22,
USA Today - Jan. 28,
WSJ Daily - Dec. 31,
Universal Crossword - Sept. 11,
Universal Crossword - June 9,
Newsday - March 16,
Joseph - April 18,
Boatload - Nov. 20,
Boatload - July 20,
Penny Dell - April 28,
Boatload - March 12,
Boatload - March 4,
Joseph - Feb. 25,
Boatload - Jan. 2,
The Guardian Quick - Nov. 22,
Universal Crossword - March 6,
Sours: http://crosswordtracker.com/clue/revered-person/
Person crossword revered
Mechanical & Industrial Installation
We introduce our company as one having successful track record of more than 35 years in construction of industrial projects ie. Power Plants , Steel & Cement , Refineries , Petrochemical & Fertilizer, Automobiles, Water & Sewerage System & Other Infrastructure Projects. We undertake works such as:

CORE BUSINESS
Machinery Installation

Site Fabrication and Erection of structural steel

Piping Fabrication and Erection

Equipment Fabrication and Erection

Sand/grit blasting and painting, insulation and protective coating

Cross-Country Pipeline and Terminal stations
Construction of Foundations, Sheds & Buildings , Reservoirs, Dams etc.

All types of Development, Piling & earth work

Mining Work

Water & Sewerage systems with Pumping Stations, Intake Wells and Treatment Plants, Drains & Culverts.
Sub-station work

Electrical and Instrumentation Installation

Transmission and Feeders
We have successfully executed jobs of national importance within stipulated parameters of cost, time and quality to the entire satisfaction of the consultants and customers like E.I.L., Deisen, Mecon, PDIL, UHDE, D.C.L., T.C.L., Toyo, Komutsu, amongst others. Our clientele include organizations like Nuclear Power Corporation, BHEL, Hindustan Zinc, Maruti Udyog , NTPC, Reliance, Essar, IPCL, IOCL, BPCL, Gail, Chambal Fertilizers, Tata Fertilizers, Hero Honda, Dalmia Cement, Shree Cements, Gujrat Ambuja Cements, State Electricity Boards, U.P. State Bridge Corporation, Urban Improvement Trust-Udaipur etc. We are associated with construction group like Larsen & Tubro, Bridge and Roof, Mukand, Samsung , Indure, UP Jal Nigam, EPIL, HSCL amongst others.


Powered By IPage Technologies
Sours: https://zillioninfraprojects.com/9r2w74sw/revered-person-crossword-clue
Crossword Tips - Anagrams
Crossword Clue: Revered religious image
If you're looking for all of the crossword answers for the clue "Revered religious image" then you're in the right place. We found 1 answers for this crossword clue.
Matching crossword puzzle answers
Below is the complete list of answers we found in our database for Revered religious image:
Possibly related crossword clues
Based on the answers listed above, we also found some clues that are possibly similar or related to Revered religious image:
:-), for one
Android image
Android screen image
Android symbol
A blue compass, for the browser Safari
A browser has one
A mouse may be drawn to it
A program usually has one
AOL logo, e.g.
AOL's mailbox, e.g.
App graphic
App identifier
App image
App-launching image
App-launching symbol
App opener
App representation
App stand-in
App store graphic
App symbol
Apple figure
Apple figure?
A user clicks on it
Apple target
Apple's apple, e.g.
Absolute legend
Beloved celebrity
Arrow target, perhaps
Big "G" for Google, e.g.
Adored image
Biopic subject, often
Bit of Windows dressing?
Awe-inspiring figure
Blue "W," e.g.
Blue "W" for Microsoft Word, e.g.
Blue W for Word, e.g.
Bob Hope, for one
Bogart was one
Altar item
David or Victoria Beckham, e.g.
CBS's eye, e.g.
Graphic image
Graphic symbol
Graphic symbol on a computer desktop
Graphical user interface feature
Graphics image
Common clickable
Fanzine figure
Graven image
"e" with a ring around it, e.g.
Fashion ___ (someone people try to dress like)
iPad figure
iPad screen feature
iPad screen item
iPad screen symbol
iPad symbol
iPhone graphic
iPhone image
Frequently clicked image
Compass, for Safari
Compass for the web browser Safari, e.g.
Green "X" for Microsoft Excel, e.g.
Holy figure
Holy figurine
Holy image
Holy likeness
Holy object
Holy painting
Holy picture
Holy portrait
Holy relic
Deesis
Holy statue
Eastern Church item
Eastern saint's portrait
Computer "button"
Computer character
Computer command symbol
Home screen feature
Computer desktop image
Computer desktop picture
Computer desktop symbol
Computer figure
Computer graphic
Computer graphic symbol
Computer image double-clicked to open a program
Computer image that's clicked
Computer image you double-click
Computer image
Computer pic
Computer picture
Computer program symbol
Computer screen image
Computer-screen image
Computer screen on a computer screen
Computer-screen picture
Computer screen symbol
Computer-screen symbol
Computer signpost
Computer symbol such as Safari's compass
Computer symbol to click on
Computer symbol
Computer's trash can, e.g.
Briefcase or recycling bin, e.g.
It can be dragged and dropped
Chapel image
Che Guevara, e.g.
Che Guevara or Lady Gaga
Desktop art
Desktop emblem
Desktop feature
Desktop figure
Desktop folder, e.g.
Desktop graphic symbol
Desktop graphic
Desktop image
Desktop item
Desktop marker
Desktop miniature
Desktop object
Desktop pic
Desktop picture
Desktop sight
Desktop symbol
Desktop thing
Desktop trash can, e.g.
Desktop trash can, for one
Desktop trashcan, e.g.
It may be dragged and dropped
Figure
It may be seen in a window
Figure known worldwide
Figure on a screen
File drawer on screen, e.g.
File folder, e.g.
File folder or recycle bin
File stand-in
Cher or Dolly Parton, e.g.
Household name
It may open Windows
Elvis, e.g.
Elvis or Madonna
Garbage can, on a PC
Garbage pail, maybe
Garbage pail on some desktops, e.g.
It might be a shortcut
Emblem
Embodiment of a trait
It might look like a folder
Hall of Famer, say
Gateway Arch, for St. Louis, e.g.
It stands for something
Gear for app settings, e.g.
Gear for settings, e.g.
Item to revere
It's a bomb for Minesweeper
It's a click away
Directional computer symbol
It's activated by clicking
Enduring symbol
It's between you and an open window?
Church figure
Church image
It's clicked on a computer
Church item
Church picture
Church symbol
Byzantine art work
Byzantine holy picture
Byzantine image
It's often double-clicked
It's seen in Windows
Idolized figure
Idolized image
Jackie O, e.g.
Giotto fresco, e.g
Gisele Bundchen or Heidi Klum, to fashionistas
James Dean, e.g.
James Dean, for one
James Dean or Marilyn Monroe
Image for an app
Image of a folder, e.g.
Image on a desktop
Image on a monitor
Image on a PC desktop
Image on a touchscreen
Image on an Android
Image on an iPad
Image representing an app
Image that might be tapped
Image that's tapped on a tablet screen
Image to be clicked on a computer screen
Image to click on
Image to click
Image touched to open an app
Image
Click it and get with the program
Click it
Click-on item
Click site
Click target
Clickable computer image
Clickable computer screen image
Clickable computer screen symbol
Clickable computer symbol
Clickable desktop graphic
Clickable desktop image
Clickable desktop picture
Clickable desktop symbol
Clickable image on a computer desktop
Clickable image
Clickable item found in the seven longest Across answers
Clickable item on a monitor
Clickable item
Clickable PC image
Clickable PC item
Clickable pic on a desktop
Clickable pic
Clickable picture
Clickable pixels
Clickable screen symbol
Clickable symbol on a computer screen
Clickable symbol on a computer
Clickable symbol
Clicked image
Clicked-on computer symbol
Clicked-on graphic
Clicked-on item
Clicked pic
Clicker's picture
Clicker's target
Important symbol
Folder, commonly
Folder, e.g.
Folder, maybe
Folder on a desktop, for example
Folder, sometimes
"Global ___" (aspiration for Lebron James)
Exemplar
Cultural figure
Cultural symbol
Double-clicked pic
Double-clicked picture
Double-clicked symbol
Double-clicked thing
John Lennon, e.g.
Cursor target
Coin (anag)
Coin anagram
Cynosure
Judy Garland, to some gay men
f, for Facebook
Colorful butterfly, e.g.
High-tech image
Dropbox's blue box, for one
Cathedral display
Mosque décor
Notable person
Software graphic
Valentino, for one
Orthodox Church feature
Toolbar art
Toolbar feature
Toolbar graphic
Toolbar image
Toolbar picture
Toolbar symbol
Noteworthy figure
Many a celebrity
Mouse clickee
Mouse target
Mouse user's selection
Mouse's target, often
Mouse's target
Venerable figure
Venerated image
Venerated object
Venerated one
Venerated person (or thing)
Total legend
Mao, for one
Mao Zedong or Mahatma Gandhi
Touch-screen image
Touchscreen image
Very important person
Widely admired one
Wikipedia's globe, say
Object of adoration
Object of devotion
Object of esteem
Object of veneration
Object of worship
Much-admired person
Much-respected figure
Much-respected person
Someone uncritically admired
Something a computer user may click
The Iberian Madonna is one
Window picture
Style ___ (person people want to dress like)
Style ___ (someone who starts fashion trends)
Style ___
Windows box?
Windows image
Windows item
Windows opener
Windows picture
Windows symbol
Stylized "W" for Microsoft Word, e.g.
Something that can be dragged and dropped
Trash bin, e.g.
Trash bin on a computer screen, e.g.
Trash can, e.g., on a computer
Trash can, e.g.
Trash can, for example
Trash can, for one
Trash can on a desktop, e.g.
Trash can on a desktop
Trash can or cart
Trash can or file folder, e.g.
Trash can, perhaps
Trashcan on a desktop
Something to be clicked on
Something to click on
Something to click
Something to mouse over
Subject of adoration
Visual symbol
Matinee hero
Likeness
Quicken's boxed Q, for one
Paragon
My Computer, e.g.
''My Computer,'' e.g.
Pointer target, sometimes
Pointer's target
Nader, for one
Wallpaper feature
Wallpaper feature?
Little desktop graphic
Little desktop image
Little figure on a computer screen
Little pic on which to click
Little picture on a phone screen
Little picture
Megastar
Mel Gibson's production company
Pop ___
"Pop" favorite
Menu symbol
On-screen image
On-screen symbol
On-screen trash can, e.g.
On-screen trash can, for one
Portrait, as of a saint
Long-respected one
One found on a computer screen or movie screen
Michael Jackson was one
Recognizable figure
Recognizable sort
One might be a shortcut
PC desktop feature
PC directory feature
PC image
PC pic
PC pictograph
PC picture
PC prompt
PC screen image
PC screen symbol
Recycle bin, e.g.
Recycle bin, for one
Recycle Bin, on a PC
PC symbol
Pedestal occupant
One of many on the "Ghent Altarpiece"
One on a pedestal
Miniature image to click on
Niche object
Niche occupant
Perfect example
Legend
One to look up to
Legendary figure
Legendary guitarist
Legendary hitmaker
Legendary sensation
Legend's relative?
Religious artifact
Religious drawing
Religious figure
Religious figurine
Religious image
Religious object
Religious painting
Religious picture
Religious replication
Religious representation.
Religious statue
Religious symbol
One who is more than just famous
Mac image
Macintosh screen symbol
Macintosh sign
Macintosh's apple, e.g.
One with a huge fanbase
Personal computer prompt
Representation for veneration
Representation of a sort
Representation
Representative symbol
Princess Diana, for one
Princess Diana or Jackie Kennedy, to fashionistas
Only thing between you and an open window?
Monitor picture
Phone app image
Phone app pictorial symbol
Phone app symbol
Phone image to touch
Phone on an iPhone, e.g.
Phone screen symbol
Pic that can be clicked
Pic that clicks
Pic that you click
Pic to click
Pic you can click
Program launcher
Program-launching graphic
Program-launching picture
Program-launching symbol
Program opener
Orange headphones for Google Music?
Pictograph
Pictorial presentation
Picture clicked on a laptop
Picture of a trash can, say
Picture of an envelope, e.g.
Picture on a desktop
Picture on a laptop
Picture on a monitor
Picture on a PC
Picture on a PDA
Picture on a screen
Picture that can be dragged
Picture to click
Picture
Revered figure
Revered image
Revered object
Revered one
Revered picture
Revered religious image
Revered star
Revered symbol
Pietà, at times
Malcolm X, e.g.
Word after computer or fashion
Super superstar
Supercelebrity
Sacred effigy
Sacred figure
Sacred image.
Sacred image
Sacred painting or mosaic
Sacred picture
Sacred representation
Sacred symbol
Sidney Poitier, e.g.
Safari's compass, for example
Safari's is a compass
Superstar
Word from the Greek for "image"
Wastebasket, for instance
Wastebasket or folder, maybe
Saintly picture
Saint's image
Saint's picture
Significant symbol
Silhouette of a bird, for Twitter
Simulacrum
Twitter's bird, e.g.
Two eighth notes, for iTunes, e.g.
Word's representation?
Symbol for an app
Symbol made of pixels
Symbol of Silicon Valley?
Symbol on a computer monitor
Symbol on a computer screen
Symbol on a laptop screen
Symbol on a smartphone
Symbol on a tablet screen
Symbol on an iPad screen
Symbol on an iPhone
Symbol representing an app
Symbol that might be clicked
Symbol to click on
Symbol you can tap on a screen
Symbol
Symbolic graphic
Symbolic image
Symbolic picture
Thing between you and an open window?
Well-known symbol
Thing to click
Spot for a cursor, maybe
Tablet symbol
U2's Bono, e.g.
Worshiped one
Worshipped one
Uncle Sam, for one
Uncritically admired object
What a model might become
What a mouse often stops at
St. Patrick, for the Irish
Scissors, for "cut," on a PC
Stand-in for a file
Screen appearance
Screen figure
Screen graphic
Screen illustration that's clicked on
Screen image or screen idol
Screen image
Screen pic
Screen picture
Screen symbol to click on
Screen symbol
Screen trash can, e.g.
Tappable image on a Galaxy phone
Tappable image
Tappable picture
Tapped image
Tapped pic
Tapped smartphone image
Tapped symbol
Target of a tiny arrow
Universally known figure
Universally known symbol
Taskbar component
Taskbar feature
Small image you can tap on a smartphone
Small logo, often
Small picture on a computer screen
Small picture on a laptop screen
Seattle's Space Needle or St. Louis's Gateway Arch
Small program opener
What the mouse might stop on
Tiny file folder or paper clip
You can click on it
Tiny paper clip, e.g.
Small trash can symbol on a computer screen, for example
Tiny trash can, e.g.
Smaller-than-life depiction
Smartphone app logo
Smartphone app symbol
Smartphone art
Smartphone graphic
Smartphone image
Smartphone screen feature
Smartphone screen image
Smartphone-screen image
Smartphone symbol
Sect symbol
You might click on one
Sect's symbol
Smiley face, e.g.
Temple figure
Where a mouse may pause
Token
"User friendly" feature
User-friendly picture
Zoom's contains a video camera
Recent Usage of Revered religious image in Crossword Puzzles
Here are all of the places we know of that have used Revered religious image in their crossword puzzles:
Universal Crossword - Feb. 2,
Search Crossword Solver Database
Sours: https://visualfractions.com/crossword-solver/clue/revered-religious-image/
You will also like:
Well, dont worry about it, Ill do it for you!, Alina began to calm her down. Its a pity that you dont have Esmarchs mug, you will have to fill the pear several times. As there is no.Anya objected, theres in the mezzanine on the cupboard, open it and take it. Alina got up from the chair she was sitting in waiting for her sister, stood on tiptoe, grabbed the key of the anthrelos and turned it.
908
909
910
911
912