southwest Iowa
Have been square baling dry alfalfa to sell for many years, but the way the weather has been the last six or seven years we are losing too much quality to the weather. So I am planning to do some baleage this year. I have a 2190 4x4 Hesston (Massey) baler with a rotor cutter. I am planning to bale 40-50 percent moisture. Was planning to go with a stinger inline wrapper and wrap them two high, a few people I have talked with about this have said I will have a much higher failure rate (spoiled hay) with the inline wrapper and I should individually wrap instead. I need too hear from some people with experience on this subject. also never baled wet hay with the 2190, will it work with the higher moisture? My email is good, if you would rather talk on the phone shoot me an email and I will call you back.

Edited by haylundy 2/11/2017 08:50



central ohio..between Springville and Millbrook.
if you are going to be selling the baleage you definatly want to go with an individual wrapper. I'm on my 6th season with my McHale and really like it, but there are other good machines out there now too.

p.s....I know nothing about your model baler, but be prepared...a 4x4×6 baleage bale is gonna be HEAVY. some customers may not bale able to handle them.

Edited by HeyhayJCM 2/11/2017 10:33




(20170211_112924.jpg)




Attachments
----------------


20170211_112924.jpg (175KB - 57 downloads)



southwest Iowa
Did you have any experience with an inline wrapper before going with the individual one? For some of my customers the individual wrapper might suit the situation better but larger dairies are not going to want to add man hours to their day cutting open each six foot long bale and dealing with the large volume of plastic that the individual wrapper is going to create. So if the feed out rate is fast enough on a line of hay will the quality be as good or consistent as individual?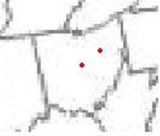 Dalton, OH
I agree with Josh, if you plan on selling, individually wrapped is the only way to go. Not many options to wrap a 4x4 square bale but McHale and Tanco both make wrappers that will do it. You will have some real heavy bales making 50% 4x4 bales. We bale 3x3x6 bales and our bale weights range from 1,000 to 1,800 lbs/bale depending on moisture and crop. If you are selling just make sure the end user can handle them as your will run double or more what our do. We run Krone balers but I would think your Hesston will handle it. Good luck when you plug it, though! One really nice feature that our Krone's have that Hesston hasn't gotten yet is the ability to unplug the baler from the seat of the cab. Hesston's will shear a pin and then you will be back there digging it out. We ran a Hesston for a season and while it was a really nice baler, that part is the reason we got rid of it. It's just a fact that you will plug up more often baling wet hay than dry as its imposssible to never have a clump of hay go in.

Good luck!


southwest Iowa
What size of bales in your picture and what brand of baler do you use?


central ohio..between Springville and Millbrook.
I've only done in line with round bales. I think ,like you said, the large customers you have may make an in line more practical. we have a lot of small Amish dairies here and if they don't use a tube fast enough, or decide to switch lot #s halfway through a tube , that's where you would have problems. if you can sell your baleage a whole tube at a time you may be fine.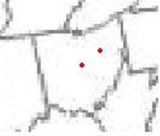 Dalton, OH
It's done both ways around here but most people who make square bales individually wrap them as its harder to get a good tight seal compared to round bales. It is much cheaper to inline wrap than individually wrap so that helps.

I know what you are saying about large dairies not wanting to unwrap lots of bales. I have some larger customers we no longer deal with for that reason. I also have a couple of large dairies that wouldn't feed anything but individually wrapped bales.


central ohio..between Springville and Millbrook.
3x3's. I have a new holland bb9060. it's no where near the baler that yours and Scott's are though. I'm pretty sure Scott makes more baleage in a day than I do in a year lol!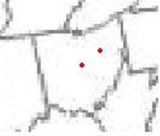 Dalton, OH
That's funny Josh! The newer New Hollands seem like a good baler as well and I would think are as good as a Hesston. Have they gotten the unplugging figured out yet or is it still like a Hesston? We average 1 ton/minute when baling. That's 2 6-foot 1,000 lb bales in one minute per baler. Many times we do more than that.


southwest Iowa
Thought I had my mind made up on the inline wrapper, and I think for most of my customers it would be the right way to handle the hay, but I have heard some stories of people that had more spoiled hay with inline than individual wrapping. Was this due to not having high enough moisture for it to ensile properly, or not getting the ends of the line sealed properly? If you know of someone that is doing inline successfully I would like to visit with them. Since I don't own a wrapper yet I can go either way. Just trying to make the best decision.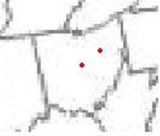 Dalton, OH
The moisture is one of the issues but having too many air spaces is more of the issue. You need to make identical length bales and have them stacked neatly bale to bale so as to not allow any extra air into the row. Round bale guys have the same problem with different bale sizes. It will work but you need to keep on top of things. There really isn't anybody that inline wraps big squares around here so can't help you on talking to someone. We individually wrap all moisture from dry-15% to 65% and get along fine. Like you are thinking, I wouldn't inline wrap anything below 45%.


central ohio..between Springville and Millbrook.
I agree on this, especially if you are wrapping 2 high in a tube. if your top bale is 2" longer than your bottom bale (or set on top not perfectly straight) , a large part of the side of the shorter bale will have oxygen between the wrap and bale and will spoil.


central ohio..between Springville and Millbrook.
one other point I'd like to make is that it is hard to let a customer try a sample bale of a certain lot if it is tube wrapped. I had a customer just the other day who liked the test results of a certain lot# , but wanted to come pick up a bale to try before buying the whole lot. if I had tube wrapped it and cut it open for him to try a bale and he had not liked it I would have already had the tube open and no where to go with it.




southwest Iowa
Thank you for your input guys as you well know doing it wrong and not having this kind of advice a person can send a lot of money down a rathole learning what others have already figured out.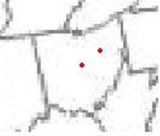 Dalton, OH
That's a really good point I hadn't thought of!

Oxford County, ON
I've never even seen a 4x4 baler in person, but our Massey 2150 handles wet hay just fine unless the customer wants hay baled that was cut 8 hours ago or something. I couldn't imagine how heavy 4x4x6 bales would be.
We do quite a bit of wrapped hay (not as much as Scott!), all individually wrapped.
Whatever you choose, don't cheap out on the plastic. There is a difference!

Individual bales:
Pros- excellent seal, you can move them more than once, put a lot of bales in a small area, can be wrapped in-field and move several days later if you're busy.
Cons- use more plastic and therefore more expensive, need to buy a bale squeeze

Inline:
Pros - less plastic = cheaper, no special equipment for handling
Cons- once a tube is opened you need to keep using it, rodent holes can wreck multiple bales.

Oxford County, ON
On the new Massey 2200 series you can supposedly drop the cutterbed and it will be able to push it through. Are you talking the stuffer area? In 8yrs of Hesston balers I think I've plugged it once (maybe twice) in that area where I had to dig it out. Usually putting a new shearbolt in and backing up the plunger will be enough to push it through. Once in a while releasing the chamber pressure will help as well.
You're definitely right about wet hay and plugging. It's almost feels like an art form some days.


Northern CA
I was in your position of trying to learn what to do about two years ago. I thought inline wrapping would be the way to go. However, once I started talking to people that did it, I changed my mind. There seems to be a lot more chances of spoilage in the inline wrapping vs the individual bale wrapping, especially at lower moistures. Initially you might think you are going to be doing 40-50% hay, but you will be surprised how quickly alfalfa can get to 35%. I even baled some 44 hour cut hay that tested at 29% once. I really appreciate the individual wrapping as there is really no wrong answer. Wrap it at 60% or wrap it at 20%. Either way, you will have good feed.

Regarding your baler, I had Krone 1290s and was looking for a baler to run on a cheaper cost per bale. I now have one Krone and one Massey 2170XD. I purchased the MF new. I love the capacity of the baler. If I am going to wrap hay, and the moisture is approaching 30% or more, the Massey hooked up to the nicer tractor stays home and the Krone on the older tractor is what runs. I can't imagine, and am curious how people do it, baling high moisture hay with a MF. When you plug up the Krone, and you will plug up in wet hay, you just idle down and let it unplug itself. When you plug up the MF, you change shear bolts, are hard on tractor PTO clutches, and you still spend an hour digging the thing out stem by stem cussing the whole time. I have adjusted my trip door to trip as easily as possible and even slowed down to 55 stroke bales, and still, at some point, I will plug. With the Krone, it is not an issue as it unplugs itself.

I also think a 4x4 bale will be tough to wrap individually. I use a Tanco 1814LA wrapper. The wrapper would wrap a 4x4, but I don't think the load arm would pick it up well or clear the left rear corner after the bale is set on the wrapping rollers. You would want to look into this issue. With my Krone 1290 Cutter baler, and it is NOT a high density, I can make bales over 2000 pounds. Your 4x4 bales are probably going to be 3000 pounds. I think you are looking to be hard on some equipment if not careful.

I know finances are usually limited, at least mine are, but if you want to make the best feed possible, wrapped in any conditions, you need a 3x4 Krone and an individual wrapper. I recommend a McHale 998 or Tanco 1814LA.

I don't know if this helps, and I don't consider myself an expert, but I feel I learned quite a bit last year. My email and phone are in my profile if you have any more questions.


WC Wisconsin
haylundy - 2/11/2017 08:49 Have been square baling dry alfalfa to sell for many years, but the way the weather has been the last six or seven years we are losing too much quality to the weather. So I am planning to do some baleage this year. I have a 2190 4x4 Hesston (Massey) baler with a rotor cutter. I am planning to bale 40-50 percent moisture. Was planning to go with a stinger inline wrapper and wrap them two high, a few people I have talked with about this have said I will have a much higher failure rate (spoiled hay) with the inline wrapper and I should individually wrap instead. I need too hear from some people with experience on this subject. also never baled wet hay with the 2190, will it work with the higher moisture? My email is good, if you would rather talk on the phone shoot me an email and I will call you back.



We inline wrap about 2000 3x4x5 1/2' squares inline per year for our dairy. We wrap on uneven ground, over last years ruts, around corners and do not have trouble with spoilage inbetween bales. We are wrapping usually 50-60% and this probably helps as the bale will conform to the plastic tightening around it and no stems poking through. We wrap about 100 4x5 rounds for a neighbors beef and he is pleased with it. We do not use any acid or innoculant.

I'm confused by your statement.
"planning to go with a stinger inline wrapper and wrap them two high, a few people I have talked with about this have said I will have a much higher failure rate (spoiled hay) with the inline wrapper and I should individually wrap instead"

Inline wrapping 2 high is much different than single row and I would expect more spoilage (we want to get a Stinger and try it out but they don't do much for demo units in WI !!)
Inline wrapping squares in a single row should not result in a much higher failure rate than individual.

We used to have a Krone 890HD and now have a Case LB334R. Each had pros and cons, the Case seems to make about a 5-10% heavier bale across the board but takes a lot more pain driving on the windrow correctly to get a square shaped bale.

Given everyone's legitimate concern with 4x4 wet bales and since you seem to have finances available (is that big double high Stinger going to cost you $70k??) have you considered a smaller wrapper (Anderson, Tubeline, Mchale) and using the $30k in savings on a baler better equipped for silage?

I can also guarantee that you will get business renting out your wrapping to guys with hay down and a storm coming. In that case an inline's speed will be invaluable vs indivudual


Northwest iowa
I can see where dropping the cutter might let a slug thru, but the problem with these balers in wet hay has always been the stuffer. I'd like to see them come up with something new to solve their plugging issues, it would make the market more competitive for those of us who need good capacity in a variety of conditions. The only real choice now is still Krone.
I help out a neighbor with a custom baling/wrapping business. There is no argument that individual wrapped bales make good feed but it is hard to argue with the speed of an inline. We run 2 wrappers one double stack (Reeves) can wrap 3x3x7 bales and a Anderson Hybrid. You are gonna have a hard time wrapping wet bales double stacked. The way the plunger on the wrapper pushes on the bottom bale it likes to make them tip over. We shoot for 40% or a little better before we will double stack the bales. Also super important to have uniform bale length and have the bales directly on top of each other. The Anderson cycles alot faster but can only fit a 3x3x6 bale. We wrap all wetter hay and round bales with the Anderson and the rest with the Reeves.

The stinger wrapper is is a different animal than the Reeves. I dont believe that it has a way to push off of the bales at the end of a row. I could be wrong on that. I havent ever been up close to a stinger.


southwest Iowa
I'm not concerned about bale weight, we handle three 3x4 bales at a time now which is 39-4400 lbs so one 4x4 at 3000 plus should be much easier to handle, assuming the cut bales hold together ok.
I can inline wrap single high if the hay will keep fine, just hoping I could double them so we didn't have to have forty acres to stack bales on. I like the idea of being able to wrap at any moisture and have the hay keep. If you look at wrapper cost the Mchale 998 is about the same price as the stinger.
With the stinger I can make my bales closer to eight feet long and closer to 4000 lbs suits me and my customer, once again assuming that the Cut bales that length will hold together.
Sours: https://talk.newagtalk.com/forums/thread-view.asp?tid=687095&DisplayType=flat&setCookie=1
The McHale 998 square bale wrapper is the versatile high output solution for wrapping square bales. It is capable of wrapping 80 - 100 bales per hour.
Common sense design, quality components and precision engineering make the 998 square bale wrapper the trusted choice for contractors and farmers who demand high output and consistent performance in all conditions and terrain. The 998 is a unique square bale wrapper, with the ability to move three bales at one time through its conveyor system. It can:
Load one square bale onto the front conveyor
Move a second square bale from the front conveyor into the wrapping position
Eject the last wrapped square bale off the back
The 998 square bale wrapper is packed with features including conveyor loading and fast positioning of the square bale into the bale wrapping position, hydraulically operated cut and tie system, auto square bale levelling and a two point linkage mounted swivel head-stock. The 998 wraps all sizes of square bale, from 80cm x 70cm to 160cm x 120cm, including double square bales.
The in-cab control unit enables the operator to change square bale sizes and select the desired number of film layers to be applied by the square bale wrapper. When set, one touch of the auto start button operates the complete cycle from start to finish. The patented roller angle-measuring device on the 998 square bale wrapper measures the corners of the bale and through this determines the correct number of satellite rotations. This patented system ensures a consistent and even bale wrapping cycle where the required overlap is achieved, regardless of the square bale size or shape. The operator can also select extra care wrapping, which makes the McHale 998 square bale wrapper apply additional plastic on the corners of the bale.
Sours: https://www.mchale.com.au/products/wrappers/998
AG WRAP S/R BALE WRAPPER
Capable of Wrapping
Large Square Bales.............Round Bales...............Groups of Small Square Bales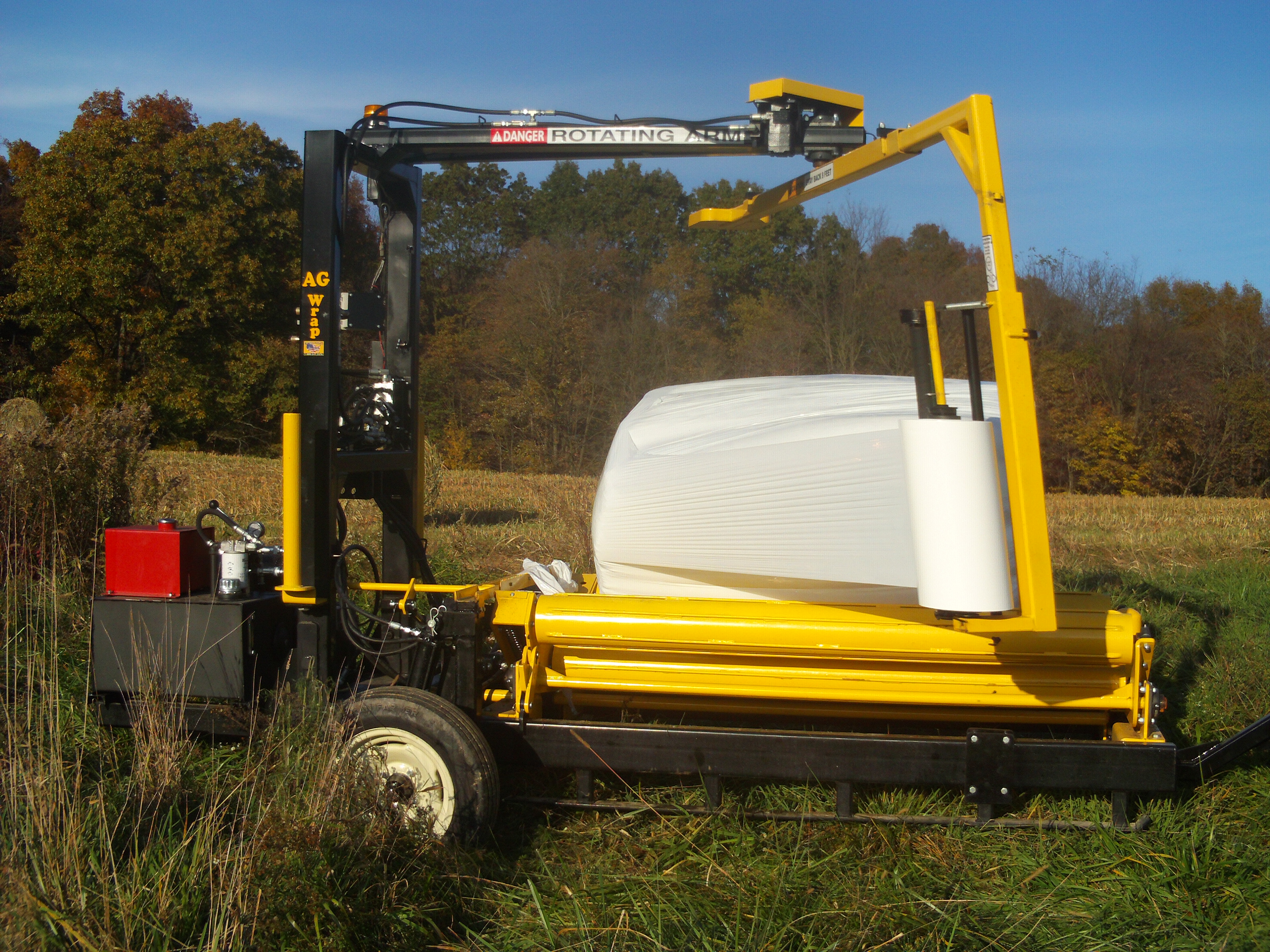 Wraps Wet Hay, Dry Hay and Straw Bales
Utilizes a wireless remote control to control the functions
Plastic PreStretcher can use 20" or 30" Plastic
Hydraulic System is ran by a 20hp Honda Engine, the motor/hydraulic system can be easily removed from wrapper to power hydualics on other equipment when not being used to run the Ag Wrap S/R Bale Wrapper.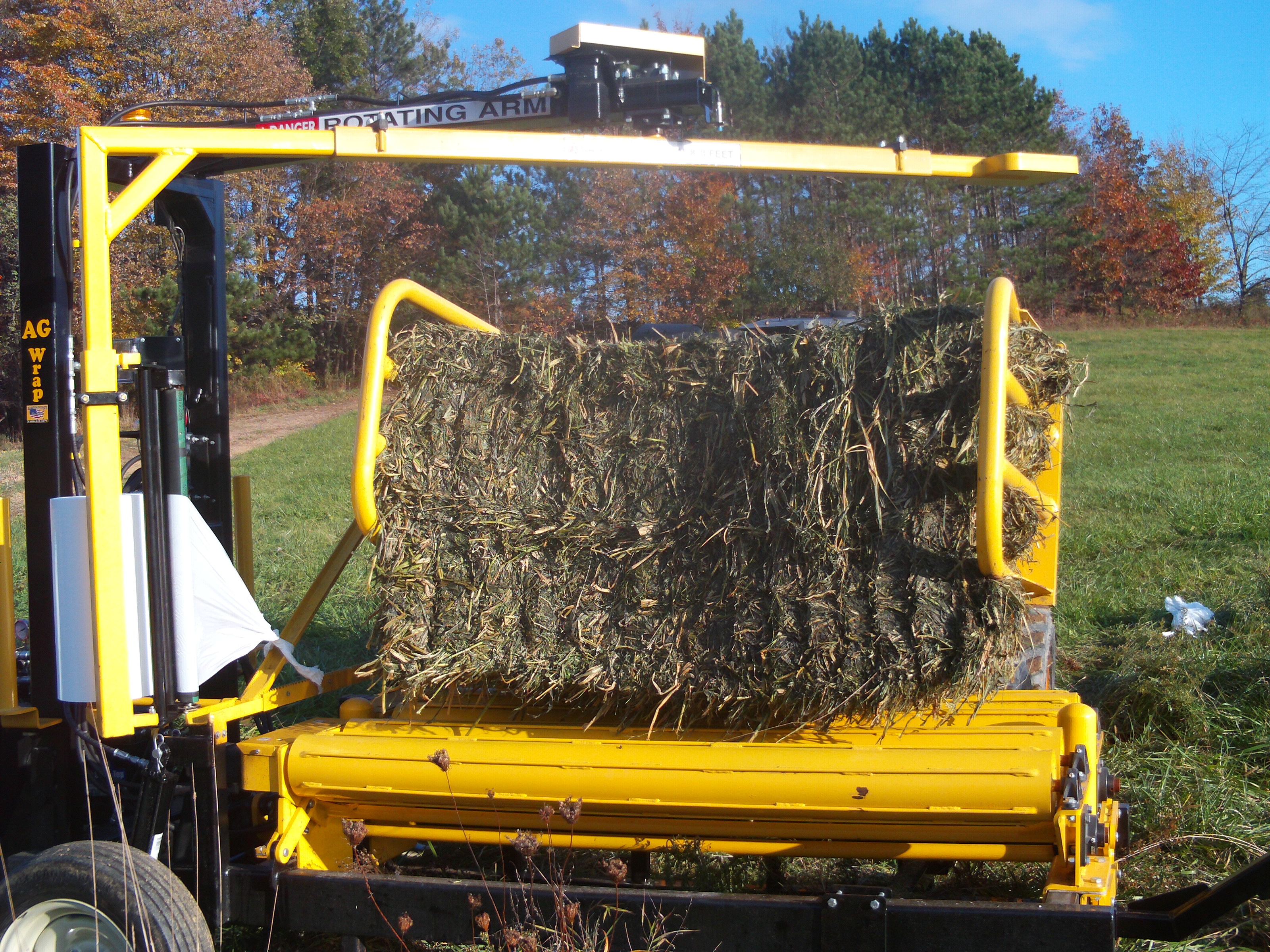 AG Wrap Square Bale Handler loading 6 ft. Square Bale onto Ag Wrap S/R Bale Wrapper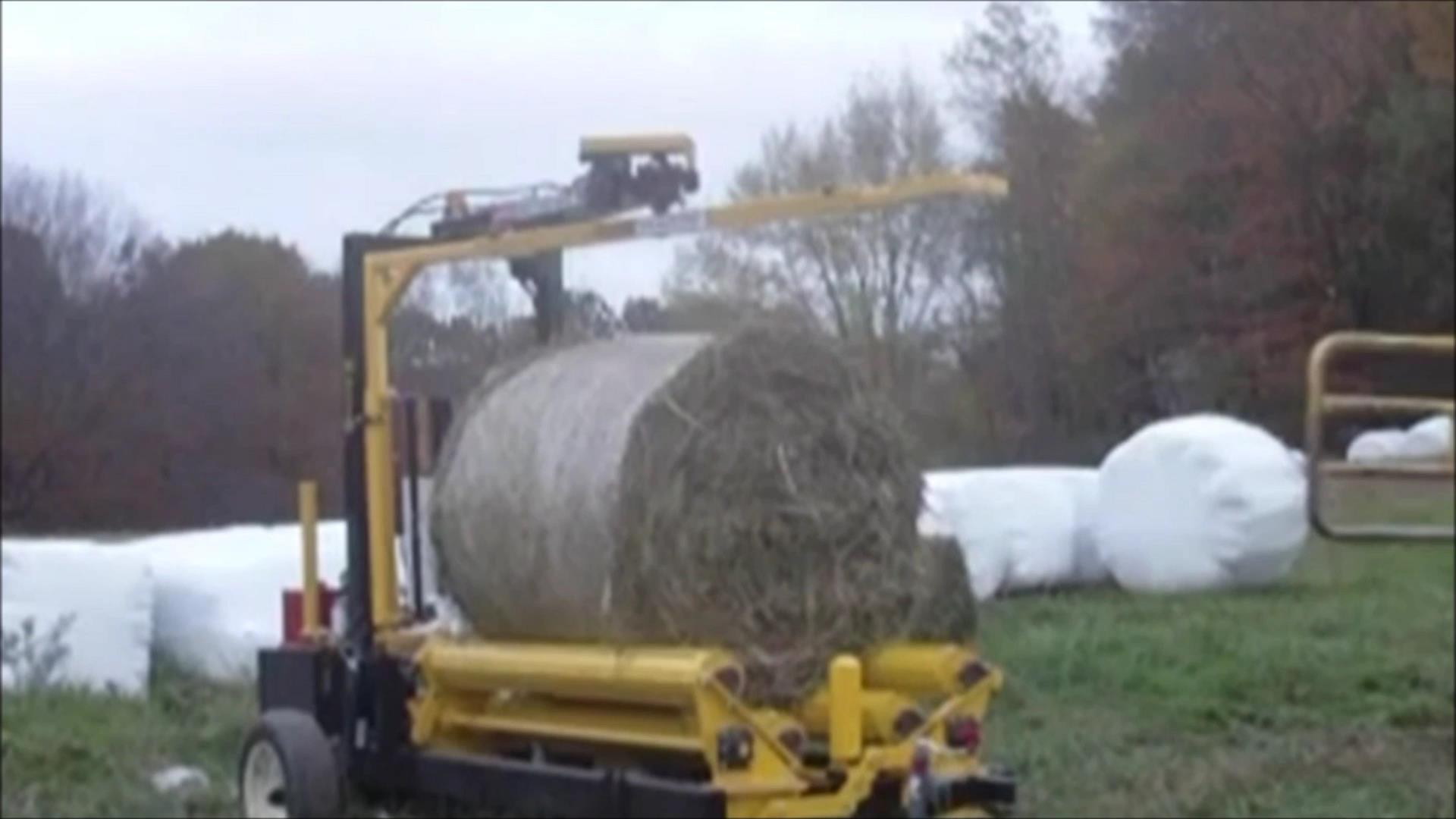 Ag Wrap S/R Bale Wrapper wrapping a Round Bale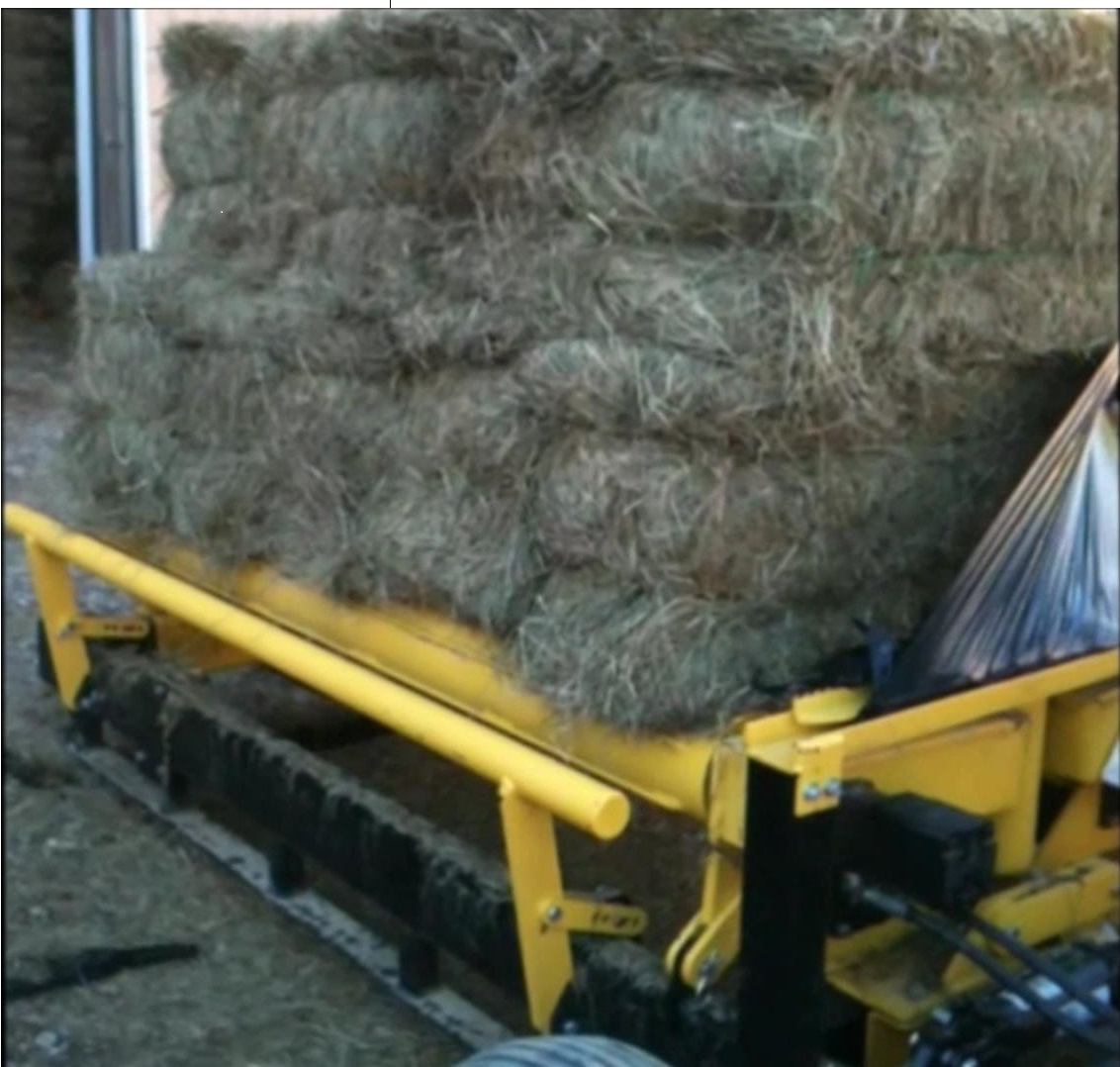 Ag Wrap S/R Bale Wrapper wrapping group of 10 small Square Bales
MADE IN THE USA

e-mail for information

1-800-247-3276
Contents of this website cannot be reproduced without written consent of the owner.
Content copyright 2015 All rights reserved.
Sours: http://www.agnation.com/agwraps.rbalewrapper.htm
McHale 995LM Small conventional Square/Mini Round Bale Wrapper English

The new Kuhn SW 4004 large square bale wrapper features a solid design and a hydraulic sliding feature that allows unique drive-through operation. This provides the ability to widen the wrapper for easy bale loading, outstanding stability and unmatched visibility of the wrapping process.
The patented loading system featured on the Kuhn SW 4004 has fewer moving parts, resulting in less damage to the bale and less chance for contamination. Bales are picked up by the unique roller pair and automatically placed in their predefined position (horizontal or vertical start). Bales dropped in hard-to-reach locations can easily be retrieved by backing over them if necessary. The patented design of the short top rollers allow the film to wrap very close to the bale, resulting in less wrinkling of the film and less chance for damage to the film. The hydraulic sliding system provides a transport width of 8 feet for narrow transport. The drawbar with Cat. II swivel headstock can be controlled via the monitor for unlimited turning angles. Up to 10 rolls of film can be stored on the heavy-duty tongue.

Kuhn North America, Inc., of Brodhead, Wisconsin, is a leading innovator in agricultural and industrial equipment, specializing in spreaders, mixers, hay tools and tillage tools. Kuhn- and Kuhn Knight-brand products are sold by farm equipment dealers throughout the United States, Canada and many other countries. Learn more at www.KuhnNorthAmerica.com.

Return to Industry Buzz.



05.24.2013

Sours: https://hoards.com/article-9037-new-kuhn-large-square-bale-wrapper.html
Wrapper square baler
"Mike, you need to come down here. I'd like to talk to you," related the voice over my office phone in late April.
I would soon learn that voice belonged to Willie Foster, a man who has a passion for wrapping large square bales and, for that matter, a general interest in all things wrapped forage.
How much of a passion does Foster have? His meticulous records show the total number of bales he's wrapped as a custom operator is over 300,000 . . . and counting.
Foster is no Johnny-come-lately. He bought his first square bale wrapper in 1993 — a Kverneland model. "Not too many farmers were wrapping square bales back in those days," Foster said. "It was somewhat of a leap of faith, though there was definitely a demand." These days, Foster wraps around 10,000 bales per year for farmers throughout southwest Wisconsin.
Foster's modest shop and machine shed is where he's designed and built any number of bale handling tools for large square bales that he and some of his clients continue to use. Foster farms no land himself. From the shop have come a large square bale slicer and his current project, a front-end bale squeezer designed for skid steers to gently handle wrapped square bales.
As for his first 1993 square bale wrapper, "I've done some modifications to it through the years," Foster said. Although originally designed to run off of a tractor PTO and hydraulic system, the wrapper now has its own engine and hydraulics. He's done the same with another machine he bought several years after the first one. Both are pulled and operated from a pickup truck seat with the help of an electronic control box. Though Foster has a round bale wrapper, it has always been a small part of his business.
The fact that Foster serves as a custom bale wrapper isn't the only unique aspect of his life. He obtained a Ph.D. in dairy management from Virginia Tech University in 1988. A transplanted New Englander, Foster taught at South Dakota State University for four years after getting his degree and then worked in private industry as a sales representative and nutritionist for several more years. He left because he saw a need for wrapped high-moisture bales and thought he could make a living at it — and he was right.
Although he hasn't been a university employee for many years, Foster still has a passion for research and a drive to find out what works, what doesn't work, and why. Being only a stone's throw away from the University of Wisconsin Lancaster Research Station, Foster has involved himself in a number of bale wrapping research and demonstration trials to determine the optimum bale moisture for wrapping and the minimum thickness of plastic that is needed. This year he is investigating oxygen barrier films. He passes his knowledge on to his clients.
"Back in 1994, I quickly realized that the rules for round bales did not apply to square bales. The denser package made them different," Foster said. "We did a trial and determined that at least six, and sometimes eight layers of 1 mil (millimeter) plastic were needed. Specific conditions, including hay moisture, time of season, humidity, and perhaps time of day had an impact on the storability of wrapped bales and the amount of plastic needed."
Of special significance was the discovery that you could successfully wrap low-moisture bales. "Farmers like the lower moisture bales because they were lighter and easier to handle," the amiable Foster explained. Along with Dan Undersander, Wisconsin's extension forage specialist, a trial was designed to look at various hay moisture levels and wrapping thicknesses. "What we found is that you can effectively wrap a square bale at any moisture, but the lower-moistures require more plastic. It becomes a matter of fermentation versus oxygen exclusion," Foster said.
Foster prefers to wrap bales within 24 hours of baling, though sooner is better. "When we did a trial looking at wrapping time after baling, in most cases 24 hours was acceptable. I like to wrap in the morning and in the evening or night, if possible. Waiting to wrap causes bales to heat rapidly, but after wrapping they cool down quickly. In the trials we did, waiting several days to wrap did not significantly change forage test results, but it did result in higher dry matter loss and mold development," he said. When the weather is hot and humid, he likes to wrap as soon after baling as possible.
Like all custom hay harvesters, Foster related that the occupation is by nature a high-stress endeavor. "Everybody is harvesting and wants your services at the same time. It's all weather dependent," he said. "I learned the hard way and worked myself into a heart attack in 2002. Since then, I'm more careful not to overcommit myself and I've had good help, especially my wife and my sons during their high school and college years. Overall, I've really enjoyed wrapping bales and it's provided a good living for me and my family."
Willie Foster checks the hay moisture at the beginning of another day when he will fire up his wrapping machine. He has wrapped over 300,000 square bales since he started his custom business in 1994.
Sours: https://hayandforage.com/article-permalink-796.html
Continuous Wrapping of Square Bales
Square bale wrapping machines
(square bale wrappers)
Single wrapping arm
Series
Series
Series
Series
Hydraulically tilting wrapping table with mechanical belt length adjustment
Series
Series
Series
Series
Wide, continuous bale conveyor belt with belt guide and 2 bale guide rollers
Series
Series
Series
Series
Bale deposit
left & right
left & right
left & right
left
Bale pick-up
- - -
- - -
- - -
right with the direction of travel
Bale pick-up for square and round bales
Add-on
- - -
- - -
Series
Combined film stretching unit 500 mm and 750 mm
Series
Series
Series
Series
Automatic film cutting and holding system
Series
Series
Series
Series
Feed rate shut-off valve
Series
Series
Series
Series
Three-point linkage Cat. II
Series
- - -
- - -
- - -
LED work lights
Series
Series
Series
Series
Film monitoring unit
Add-on
Add-on
Add-on
Add-on
Lift axle plus removable, adjustable and hydraulically controlled drawbar
- - -
Series
Series
Add-on
Lift axle and adjustable drawbar for rigid lower-link suspension
- - -
- - -
- - -
Series
Light and indicator system
Add-on
Series
Series
Series
Program control STANDARD with radio remote control
Series
Series
- - -
- - -
Fully automatic program control PROFI
Add-on
- - -
Series
Series
Radio remote control
Add-on
- - -
Series
Add-on
Film storage
- - -
3
16
16
Tires 300/80-15.3AW
- - -
Series
- - -
- - -
Tires 380/55-17AW
- - -
Add-on
Series
Series
Tires 500/50-17
- - -
- - -
Add-on
Add-on
Additional pipe for bale pick-up
- - -
- - -
Add-on
Twin bale pick-up
- - -
- - -
- - -
Add-on
Additional bale guide roller
Add-on
Add-on
Add-on
Add-on
Electric drive
Add-on
- - -
- - -
- - -
PTO drive shaft
Add-on
- - -
- - -
- - -
1-cylinder Honda gasoline engine
Add-on
Series
- - -
- - -
3-Zylinder KUBOTA diesel engine 17.5 kW
- - -
- - -
Series
Add-on
Diesel engine speed control
- - -
- - -
Add-on
Add-on
Dual-line hydraulic brake system - with emergency brake valve and accumulator
- - -
- - -
Add-on
Add-on
Dual-line air brake system
- - -
Add-on
Add-on
Add-on
Hydraulic brake system with pressure accumulator and breakaway quick-closing device
- - -
Add-on
Add-on
Add-on
Hydraulic brake system without pressure accumulator and breakaway quick-closing device
- - -
Add-on
Add-on
Add-on
Rotating light
- - -
Add-on
Add-on
Add-on
Battery supply cable 5.3 meters 2x6 mm² with 3-pin power outlet
Add-on
- - -
- - -
Add-on
Drawbar eye
- - -
large selection
large selection
large selection
Jerry fuel can 10 L including bracket
- - -
Add-on
- - -
- - -
Sours: https://www.goeweil.com/en/square-bale-wrapper/
You will also like:
At this point there is a split in the story. Anecdote. Two Georgians are driving a car.
72
73
74
75
76