Trump gets 2 scoops of ice cream, everyone else gets 1 -- and other top lines from his Time interview
Story highlights
Trump gave an extensive interview to TIME magazine
The interview published Thursday
According to an extensive interview with TIME Magazine, Trump's White House staff has settled into Trump's routine and know his desires, sometimes before he does,
For example: Trump takes two scoops of ice cream with his chocolate cream pie, TIME reported, while everyone else around the table gets just one.
In the interview published Thursday, Trump also expanded on his view of Russian hacking during the 2016 election, refuted reports that he is unhappy with his current national security adviser and took a level of blame for his combative administration.
But, more than anything, Trump gave TIME a window into some of the oddities that make his White House unlike any in modern history, including the traits that make Trump tick.
Here are some illuminating takeaways from the interview:
Trump casts himself throughout the interview as America's businessman, someone who is bringing his private-sector savvy to the White House to spur growth and create jobs. That focus extends to faulty digital launching systems on aircraft carriers -- "Time and material means you're going to get your ass kicked" -- to arms deals with unlikely African leaders.
TIME reported that Trump brought up how he is trying to mint an arms deal with an African leader who has decades-old human rights concerns, all in the name of spurring American business. Trump declined to name the country.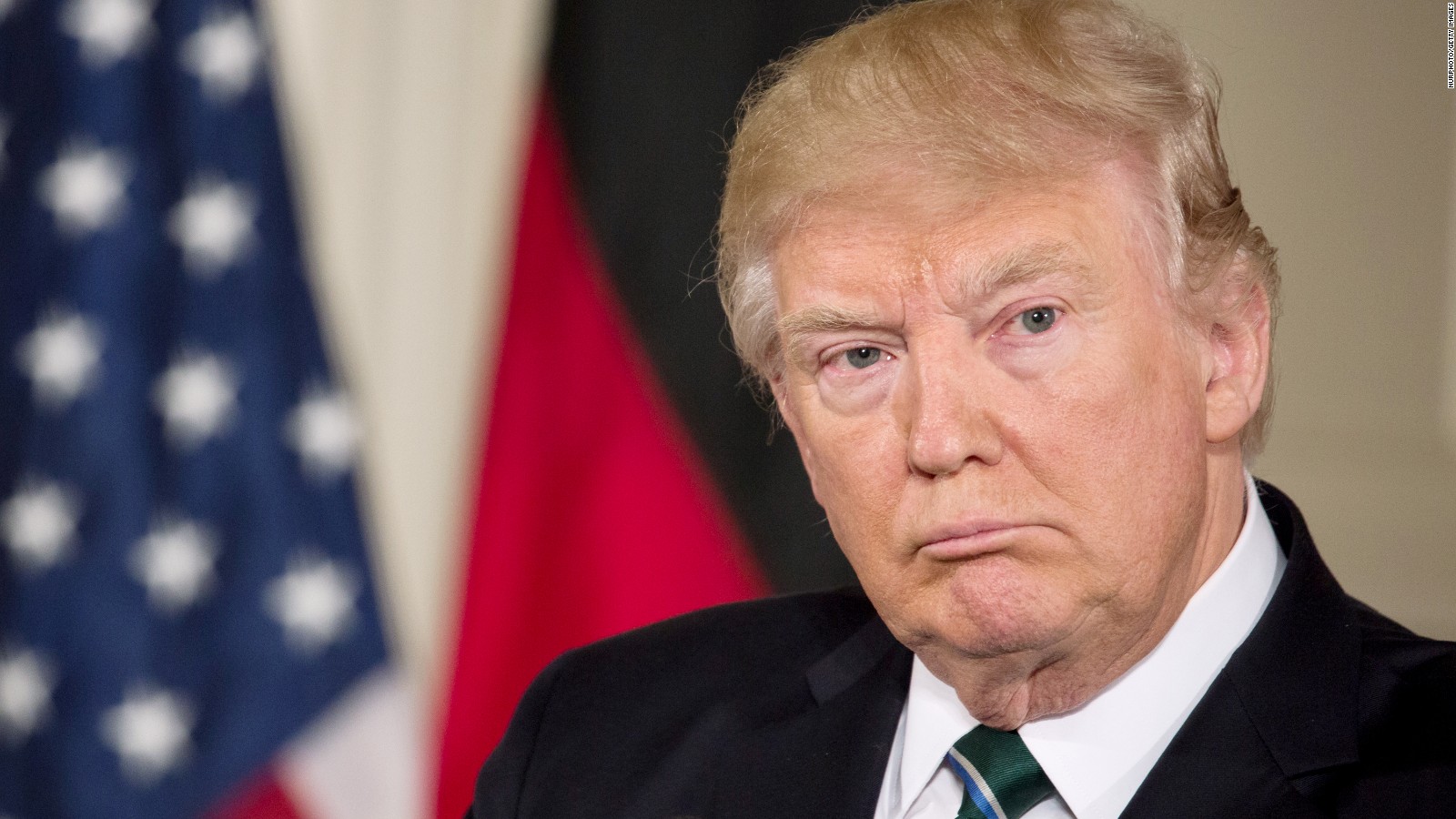 Report: Trump blames self for combative WH01:12
Trump rarely takes blame, and throughout the 2016 campaign he said he rarely, if ever, apologizes.
But during his interview with TIME, Trump took responsibility -- sort of -- for the combative tone of his administration.
"It could be my fault," he said. "I don't want to necessarily blame, but there's a great meanness out there that I'm surprised at."
It's not an admission, but it's a close as Trump usually gets.
"I fully think apologizing is a great thing, but you have to be wrong," Trump told Jimmy Fallon in September 2015. "I will absolutely apologize sometime in the distant future if I'm ever wrong."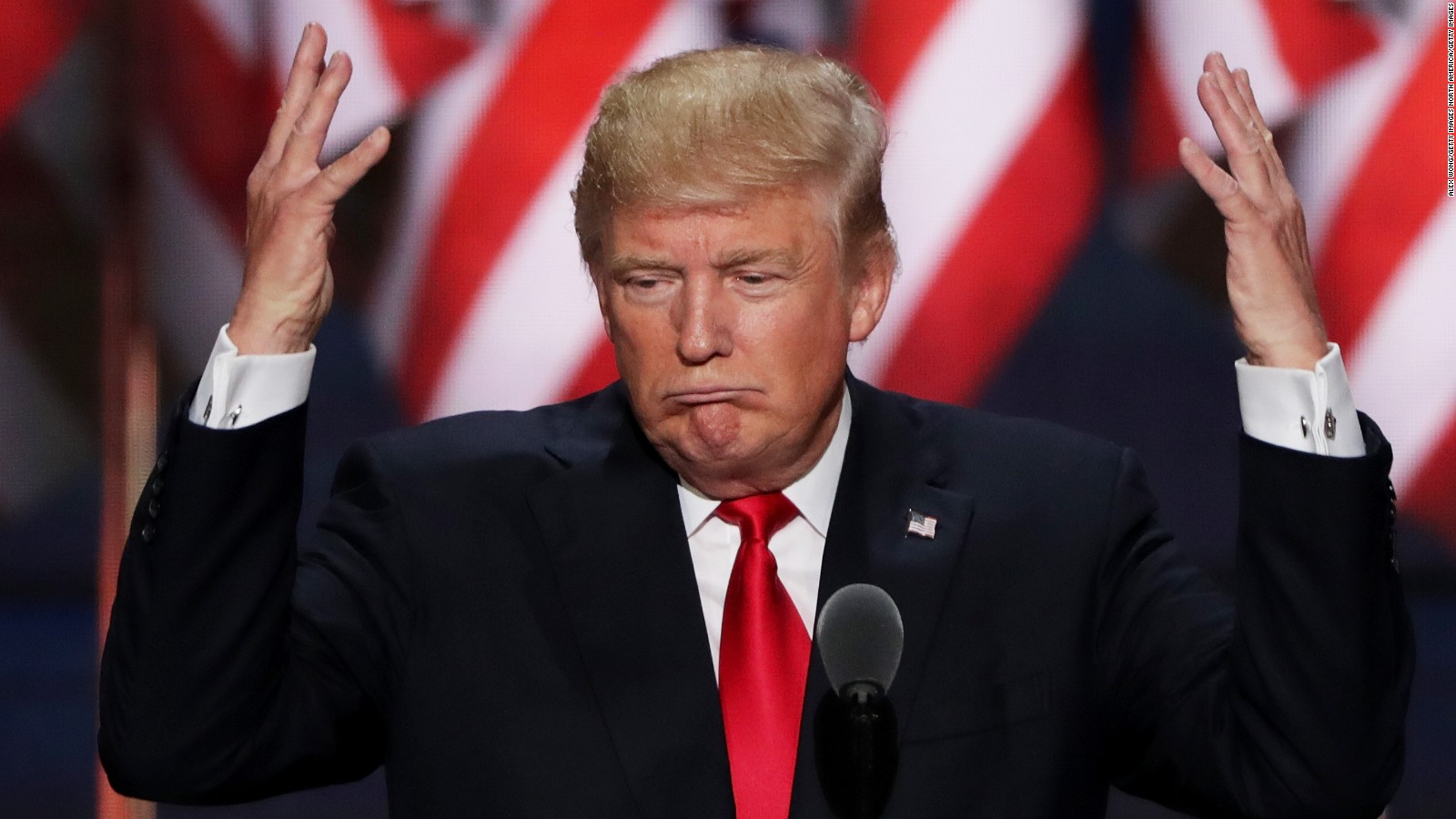 Trump accuses Gold Star family of attacking him02:45
Trump, carrying on the tenor of his vicious 2016 campaign, has made Washington a more acrimonious place. Democrats, appalled by his victory, have grown more fearful, more vocal and more disgusted. Trump has kept his foot on the gas, too, with near constant combative tweets.
But doing the TIME interview, as their dinner was wrapping up, Trump appeared to have a moment of introspection.
"It never made sense to me, the level of animosity," Trump said. "All you want to do is, like, let's have a great military. Let's have low taxes. Let's have good health care. Let's have good education."
Trump, notably, at times during the 2016 campaign demeaned his primary and general election opponents' spouses and attacked a Gold Star family. More recently, he cast the entire media as the "enemy of the state."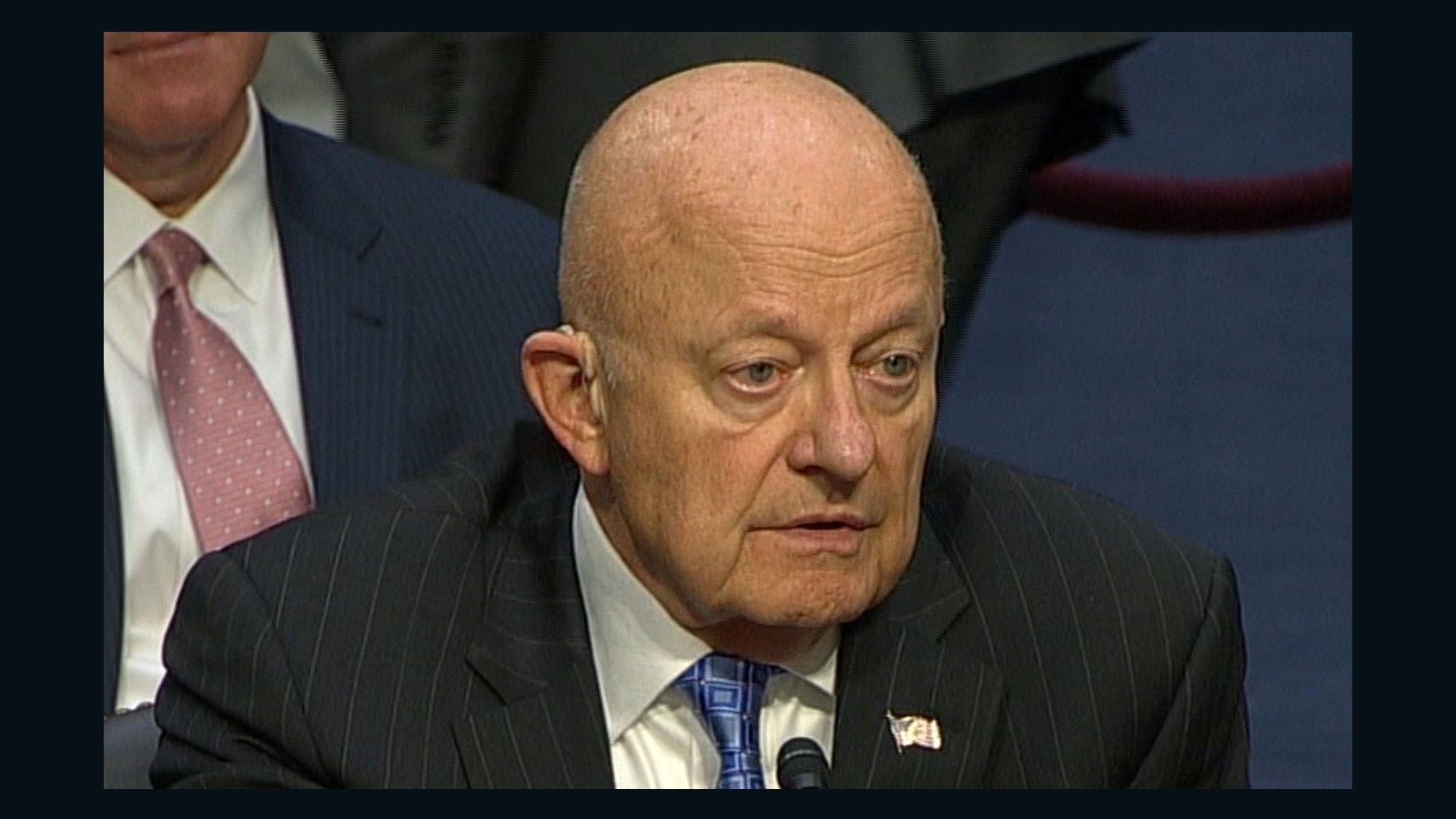 Gen. Clapper: Unclassified is not leaking01:06
Can Trump lament acrimony in Washington? Yes. But he also can elevate with seven-word sentence.
Watching clips of former Director of National Intelligence James Clapper and former acting Attorney General Sally Yates' recent Senate testimony, Trump compared to the longtime government officials to dogs.
"Watch them start to choke like dogs," Trump said after Sen. Chuck Grassley, an Iowa Republican, asked whether official asked for names of Trump or his associates be revealed in an intelligence report. "Watch what happens. They are desperate for breath."
"Ah, he's choking. Ah, look," Trump said after Clapper declined to provide names.
"So they surveilled me," he added. "You guys don't write that -- wiretapped in quotes. They surveilled me."
CNN's Allie Malloy contributed to this report.
Sours: https://www.cnn.com/2017/05/11/politics/trump-time-magazine-ice-cream/index.html
Days of Our Lives
Spoilers
We have two weeks of the latest Days of Our Lives spoilers for Monday, October 11, to Friday, October 22. John's suspicions lead him to a shocking discovery, Julie unintentionally puts herself in danger, and Chloe gets an unexpected offer, and Jake winds up being arrested!
Days of Our Lives spoilers week of October 11:
Days Soapbox: Dishing the devil's plans for a 'Cin' baby, that island getaway mention, and the duo we didn't know we needed.
Days of Our Lives spoilers for Monday, October 11:
In today's recap, Marlena tells Ben to have a baby with Ciara, while Allie agrees to play Sami in Johnny's movie.
Abigail and Chad bring a scene from Marlena and John's past to life. (Anyone else really, really hoping it's the infamous desktop seduction?)
In other news regarding Johnny's project, John tries convincing Roman to pull his funding.
Days alum Tyler Christopher celebrates a momentous first: Not just a turning point, but it 'felt great'.
Get all of the latest in our big soap opera news roundup, including weddings both real and reel, dissed fans and some very sexy photos!
Days of Our Lives spoilers for Tuesday, October 12:
In today's recap: Marlena levitates, Ben and Ciara's night of passion gets interrupted by a powerful force, and EJ wants to play John in Johnny's movie.
Despite the reservations he's expressed in the past, Ben finally tells Ciara that he's ready for them to have a baby.
EJ happens by at a most inconvenient time, interrupting a close moment between Abigail and Chad.
If John was unhappy about Johnny's project before, wait until he finds out that the whole script has been rewritten to focus on Marlena's possession! Meanwhile, Marlena finds out what the devil's master plan is. Needless to say, it's diabolical and wicked, leaving her positively shocked. But is there anything she can do to prevent it from coming to pass?
Days of Our Lives spoilers for Wednesday, October 13:
In today's recap, Chad and Abigail reunite, Ben fears bad omens after trying for a baby with Ciara, and the devil's ready to share his master plan with Marlena.
In the least surprising development ever, it turns out the devil isn't big on sharing. But can he take full control of Marlena, body and soul? Find out what Deidre Hall offers everyone on set, and which no one refuses, when she's playing possessed.
Ben may not be entirely sold, but Ciara reassures her husband that they have made the right decision.
Chesapeake Shores season finale preview: The scandal surrounding David's family is revealed — plus, Abby makes a choice between Evan and Jay!
Days of Our Lives spoilers for Thursday, October 14:
In today's recap, EJ needles Chad about playing John to Abigail's Marlena, Rafe admits to Nicole he's jealous seeing her with EJ, and Jake gets a gun.
As Jake is issuing a strong warning to Philip, Gabi is across town tearing into Ava for having the nerve to plot with Chloe's would-be beau. Er, we mean Philip, not her other would-be beau, Brady.
Days of Our Lives spoilers for Friday, October 15:
In today's recap, Marlena wants Johnny to make his movie, EJ kisses Nicole, and Chloe moves out of the mansion.
When you walk in on two people in a compromising position once, it can be explained away. But the second time Philip finds Chloe in Brady's arms, he's a whole lot less inclined to cut either of them slack! In fact, it's safe to say that he's about to lose his cool over the situation!
We're once again left to wonder if Rafe might think of himself as more than just Nicole's friend when he winds up butting heads with EJ over his interest in the blonde.
John has been increasingly concerned about Marlena, and he believes that the last thing she needs is Johnny making a movie about the most trying time in their lives. And his worries are only amplified after finding out about the disturbing dream Marlena had. But can John really convince EJ's son not to move forward with his film?
Days of Our Lives spoilers week of October 18:
Days Soapbox: Johnny needs to show some respect, Chloe needs to dump Philip, and Eli needs more to do.
Days of Our Lives spoilers for Monday, October 18:
Marlena makes a decision that's going to absolutely floor both John and Johnny. (Viewers, aware of what's really going on with her, probably won't be quite as surprised!)
Over the years, Steve has had some pretty wild adventures with the ISA. But even he'll be surprised by his latest assignment!
Bonnie and Gwen wind up sharing a cell. Anybody else see a buddy flick in the making?
Victor tries to throw around his metaphorical weight by taking a meeting with Melinda in order to have her do his bidding. But will it work?
Days of Our Lives spoilers for Tuesday, October 19:
It seems that Marlena's unusual behavior of late has finally gotten John's attention. But when he ponders the possibility of her being possessed yet again, will he allow himself to accept that the devil has once again taken control of his beloved Doc?
On the heels of Marlena's big move yesterday, Johnny's ready to start production of his movie!
Kate and Lucas offer up Philip a little advice about his love life. But honestly, given their track records, maybe he should seek help elsewhere! Meanwhile, the object of Philip's affection (and borderline obsession), Chloe, finds herself being made an offer by Brady!
Days of Our Lives spoilers for Wednesday, October 20:
Abigail has been suspicious of Jack's other daughter for quite some time. But when at last she fills Chad in on her theory about Gwen having lied to their dad, will her husband believe her?
You might recall that EJ and Nicole's first attempt at a dinner date didn't go particularly well. Thinking it worth another go, EJ suggests they have a do-over date. But he'll have to squeeze it in between questioning sessions as Kayla and Steve team up to try and get information from him.
Justin urges Bonnie to stay strong and hold out hope.
Days of Our Lives spoilers for Thursday, October 21:
Abe thinks it would be awesome to have his longtime friend Marlena officiate when he and Paulina tie the knot. Paulina, however, isn't so sure…
When Jake takes things into his own hands, will he have the desired result or only make a bad situation worse?
Julie's had just about enough of being kept at arm's length from her beloved Doug. But when she demands Marlena let her see the patient, things may not go as Julie hopes! Meanwhile, John searches Marlena's office for answers as to his wife's recent behavior.
Days of Our Lives spoilers for Friday, October 22:
Remember how in yesterday's teasers we asked if Jake was about to make things worse? Well, today he winds up in police custody, so that answers that question!
How does Abe go from happily planning his future with Paulina to being rushed to the hospital?
Ruh-roh… it looks like Marlena (or rather, the demon sharing her body) has decided that Julie must be kept quiet at all costs! Is this really the end for Doug's beloved wife? Meanwhile, John is downright befuddled by what he discovers. Will he finally clue in to what's going on with his wife?
As Halloween draws near, take a look back at some of soaps' most memorable costumes and disguises of all time in a brand-new photo gallery that's all treat, no trick!
Get all the latest Days of Our Lives exits and returns in one place!
— Richard Simms/Amy Mistretta
Sours: https://soaps.sheknows.com/days-of-our-lives/spoilers/
Dont you remember that old saying… "If you don't like the weather, just wait 10 minutes"? Well, it's the same with shelling in Southwest Florida. We've had swirling high winds with rain the past few days so it has changed the shelling on every beach every 10 minutes. Just as the rain stopped at one point, I hurried to Sanibel Lighthouse Beach to see if the weather brought in good shelling conditions yet. I met more die-hard shellers! A little drizzly weather wasn't going to keep Ann, Doug and Patricia from Minnesota from shelling…
Patricia found her first NUTMEG! And… notice that Patricia made her own necklace out of one of the shells (LADY-IN-WAITING VENUS) she found that already had a hole in it. So cute!
Then yesterday morning I met the cutest family from Indiana at Lighthouse Beach… Sean, Lori, Ellie, Wanda and Karl. Karl is a birder who volunteers at Ding Darling a few months in the winter and answered a few questions I had about some of the birds Ive seen lately. We realized how similar shellers are to birders then told him about Gill and Andy's "The Big Year". 
If they were competing in The Big Year with shells, I think Sean would probably be the big winner in the family. As soon as he showed us all the great shells he was finding, he was back to his ankles in the water to find more. Love it!
Andrea from Ft Lauderdale said her day was complete since she found a perfect LACE MUREX with a pink nose.
Beauty!
Clark took one scoop with his shelling backhoe at the waters edge and brought a pile of shells to me. I snapped a photo so you could shell with me. CYBERSHELL away!
While I picked out some nice shells, he brought another scoop to me. Wow! Stephanie, this CYERSHELLING is for you (I got the book- Thank you!)…
Did you find these shells and more? Crazy, right? Two scoops of shellicious treasures!
There were lots of empty wonderful shells just at the surf's edge on the gulf side at the lighthouse then walking west we found oodles of live creatures in the morning at low tide.
So…  let's get back to the "just wait 10 minutes until the weather changes for good shelling" bit. Lots of people ask me how I know which beach to be at for the good shelling all the time. Here's a secret…. normally, I visit LOTS of beaches to find the best shelling. Yes, I can regularly find good shells or something really interesting EVERY time I walk on a beach here but I do stop by different beaches (Blind Pass, Gulfside City Park, Lighthouse) to assess the conditions on a regular basis and I don't post on each one. That's what is fun to me…. seeing the beaches change so much. I want to find the most interesting treasures to learn something and share it with you. So before I found so many shells at the Lighthouse Beach after the rain storm, I visited Blind Pass Captiva where I met Karen, Randy and Stephanie from Orlando…
Stephanie found a CARRIER SHELL and other goodies on the sand bar on the pass side.
It was so much fun to talk to Renee and Charles from Chicago after seeing how excited they were about their finds.
Charles found a WENTLETRAP there! After i took this photo, Renee told me she found a SCOTCH BONNET too. Huh? She told me it had a crack in to though so she didn't put it in her "faves" pile. LOL I forgot to take a photo of it after she dug it out of her bag to show it to me and … yep! It was a beautiful SCOTCH BONNET with a small crack.
I've seen lots of cool BEACH BLING all week but this was my favorite… a CRUCIFIX SHELL. Hmmm… with Easter just around the corner.
If you are trapped in that unseasonably cold, snowy weather up north, I'm hoping the two scoops from Super Sheller Clark will help warm you up. We are wishing you sunshine and seashells!
Related
Sours: https://www.iloveshelling.com/blog/2014/03/31/two-scoops-of-shellicious-treasures/
Two Scoops Spirit Halloween - Unbox and Setup Halloween Animatronic 2021 - Creepy Two Headed Clown
DAYS Two Scoops column
Opinions, critiques, and commentary about Days of our Lives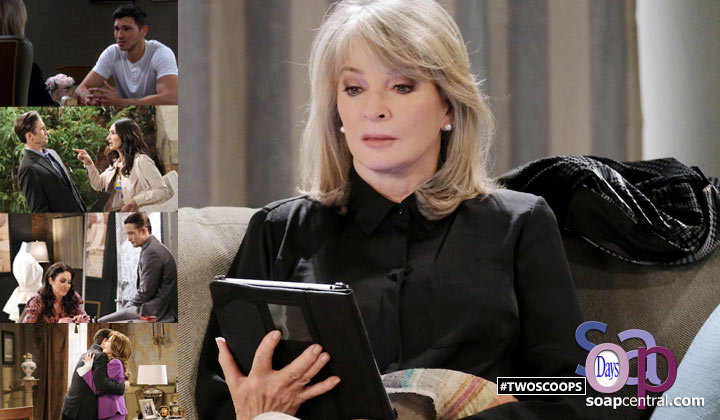 Two Scoops is a weekly commentary column written by our staff of writers. Sometimes you might agree, and other times you might disagree. Either way, we love hearing your opinions, too, so be sure to send us your thoughts.
When it comes to what's happening on Days of our Lives, everyone has an opinion -- and our Two Scoops columnists are no different. Every week, our commentators share their thoughts on everything that's taking place in Salem... the good, the bad, and everything in between.
If you're looking to be a little nostalgic, we've archived our Two Scoops columns from 2004 through the current week. Now, you can easily flip back through the pages of history to see how storylines were received when they first played out. Has time softened a rocky reception?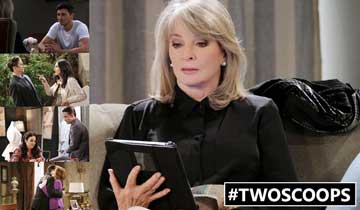 October 11, 2021
I put a spell on you
The devil's working double time to ensure Marlena's truly his once again while the rest of Salem seems to be under a spell, as well, as craziness ensued! Philip's acting bonkers. Justin's acting shady. And Abigail just wants to act. It's lunacy! So, let's get a little nuts in this week's DAYS Two Scoops!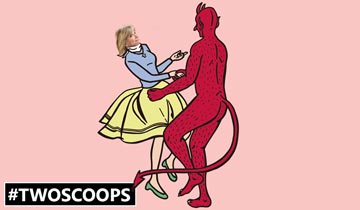 October 4, 2021
Dancing with the devil
Are you enjoying the possession storyline? Do you think Marlena is the ultimate target? And, if she is, who's secrets are going to come out? Let's talk about it all in this edition of Two Scoops!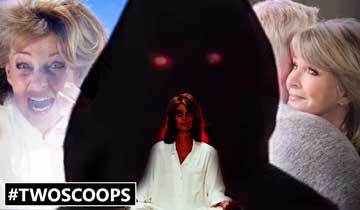 September 27, 2021
Here you come again
As Salemites recounted the twisted tale of Marlena's possession, Doug had a helluva time declaring that Doc Evans is the devil once more! Will he get the word out, or will Satan slay him? Plus, Roman and Philip get romantic, Jack and Abby get apologetic, and Xander and Gwen become (even more) problematic. Let's turn on the lights and discuss the details in this week's devilish DAYS Two Scoops!
2004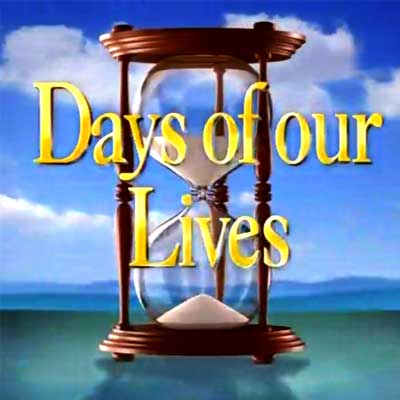 2005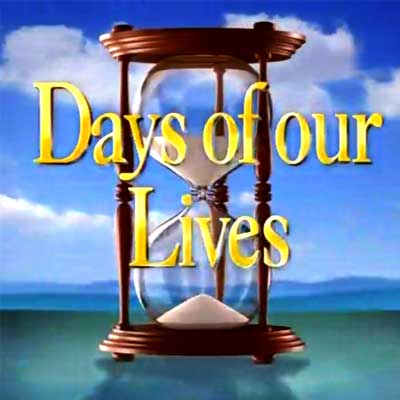 2006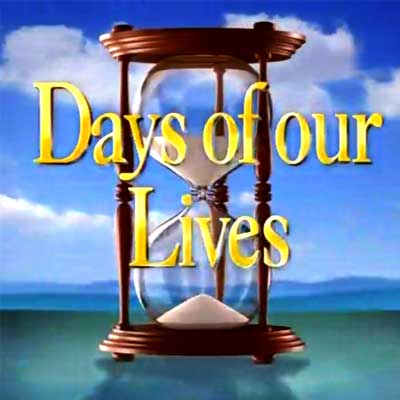 2007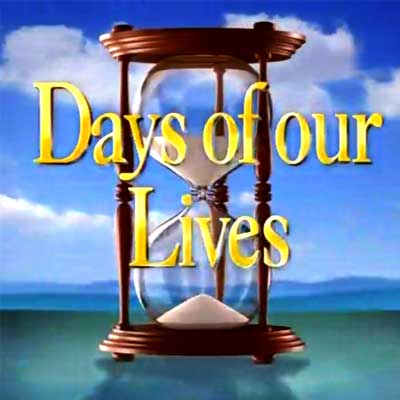 2008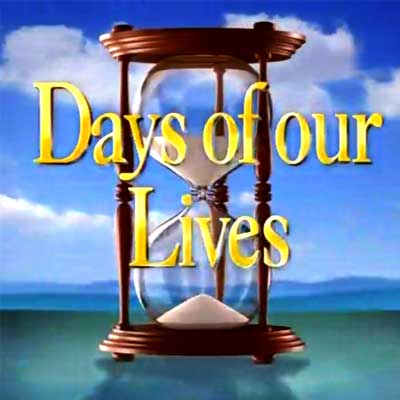 2009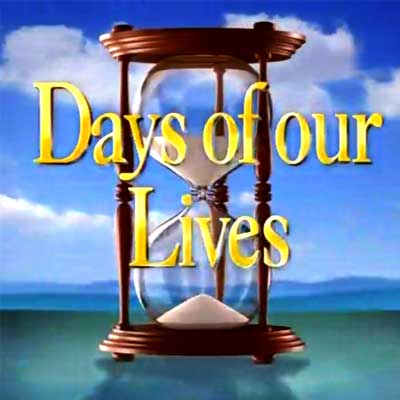 2010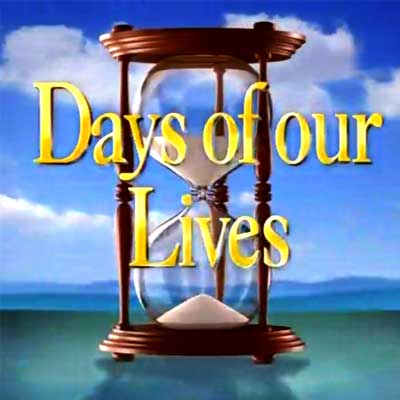 2011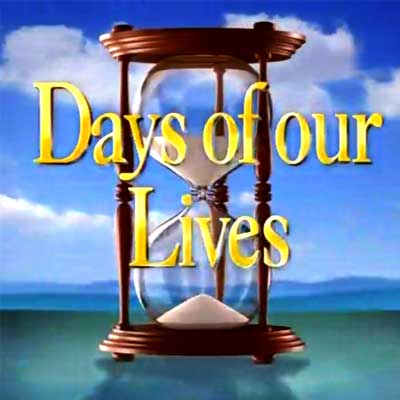 2012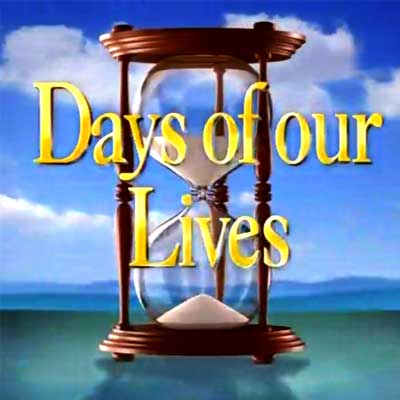 2013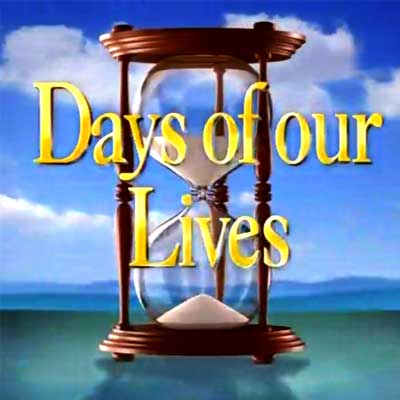 2014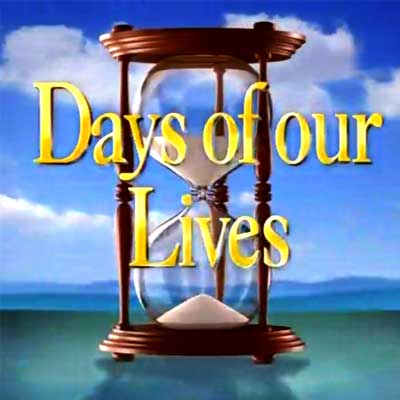 2015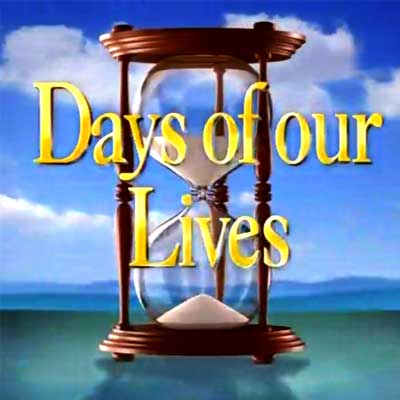 2016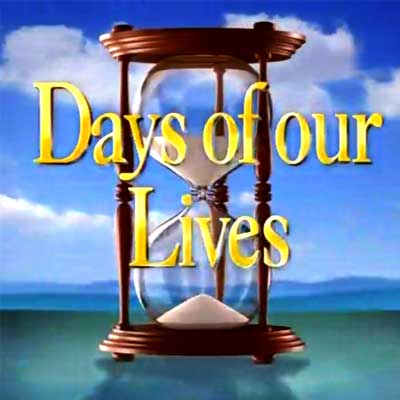 2017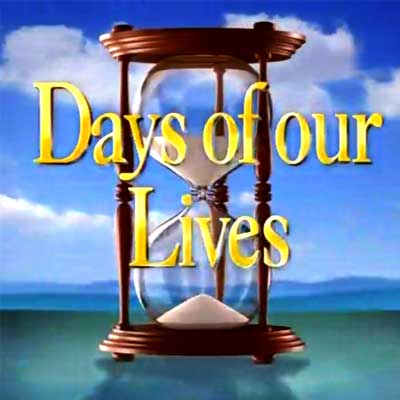 2018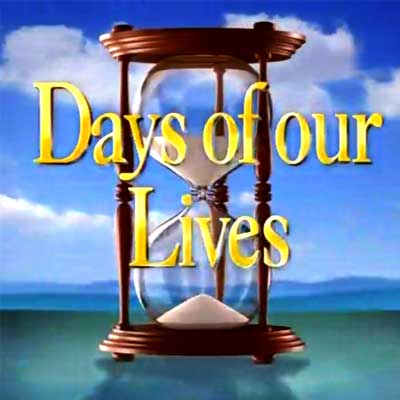 2019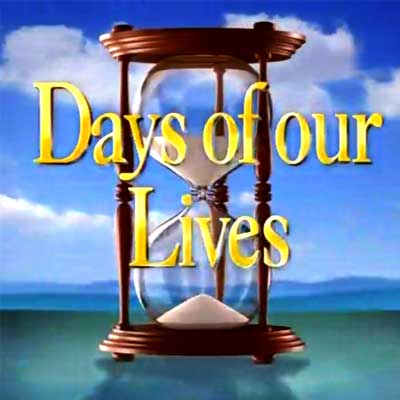 2020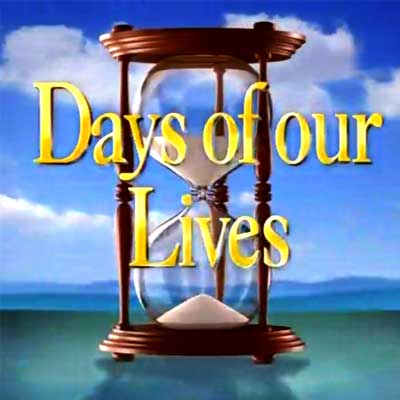 2021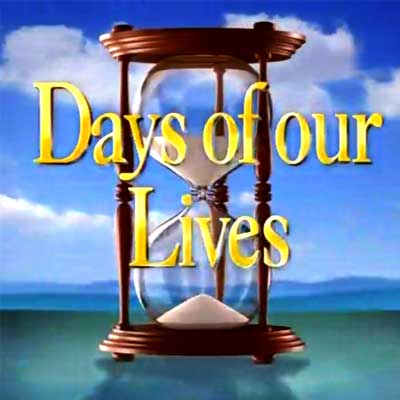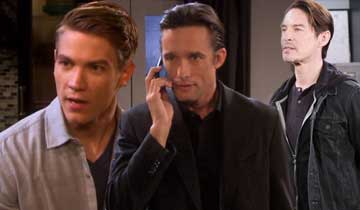 October 12, 2020
Is it a capital mistake to theorize before one has data?
Mysteries need to be solved in Salem, but do we have any evidence!? Let's ponder who Philip cryptically called. Let's track down some truths of Allie's allegations against Tripp. Let's investigate the new guy on the scene, Charlie -- a charmer or a protein shake-covered baby shark!? Carefully grab a smoothie and join me. Perhaps you may be able to help solve a mystery in this week's DAYS Two Scoops!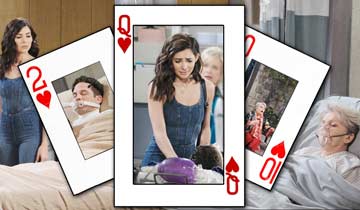 October 14, 2019
Playing with the Queen of Hearts knowing it ain't really smart
Gabi gave pause when her adversaries asked for Stefan's heart! She eventually relented, but it came with a price for Lani. Plus, Sarah and Xander kissed, Victor and Ben plotted, and Dr. Rolf poked Hope with a syringe of mystery! Let's put our hearts into it in this week's DAYS Two Scoops!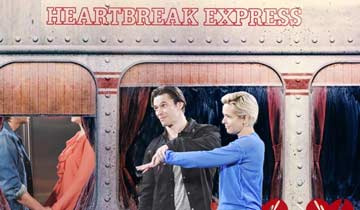 October 15, 2018
Hey, mister, won't you give me a one-way ticket on the Heartbreak Express
Not all soap couples can have a "happily ever after" like Tom and Alice. Still, we root for them, anyway! Are Eric and Nicole the latest doomed duo, or do they have a chance of surviving the savage waters in Salem's dating pool? Let's discuss all the heartache, likely heartbreak, and heart-pounding moments in this week's DAYS Two Scoops!
*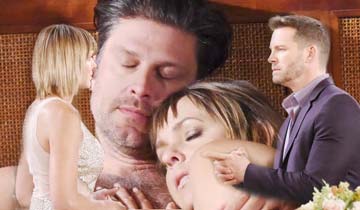 October 16, 2017
But when the morning comes
Between Ben's confession and Eric and Nicole's confessions of love, the Salem night sizzled, but when the morning came, the craziness hit the fan! Now it's Nicole's neck on the line and the hunt for a mad scientist. Let's grab a bagel and some caffeine and have some coffee talk while we discuss DAYS in this week's Two Scoops!
*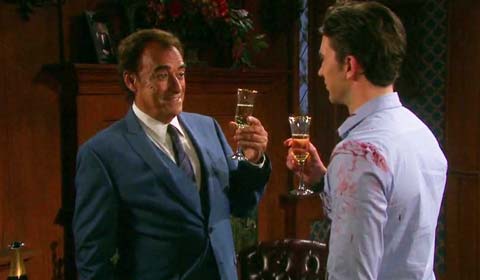 October 17, 2016
The A team
One bad guy down and...three 'bad guys' to thank? Will Salem ever be the same after thanking not one but two DiMera brothers? Find out how Andre, Kate, and Chad led the way to capture Clyde in this edition of Two Scoops.
Sours: https://www.soapcentral.com/days-of-our-lives/content/scoop/twoscoops/
Scoops days two


DaysCafe
All rights reserved.
NO copying/pasting. Link Only.

Days of Our Lives Spoilers Next Week!

- The battle is on at Bayview for stylish Julie!
- John makes an accusation that Mardevil is not going
- to like but he knows she is not quite herself now.
- Jake is taken to the station for questioning. Rafe
- demands answers about new notorious information.
- Someone unexpected senses what is to come.
- Julie and Paulina have a heart to heart conversation.
- The dreadful devil has decided Julie must die!
- A secret that has been hidden for years explodes.
- Paulina is going to be blasted by both daughters
- for the secret she has been hiding all their lives.
- They would have loved to know they were sisters!
- Poor Abe will be ruined and the only way to save this
- scandalous storyline is with a twist after the twist!
- Slick Victor seems to be owed a few favors!
- The question is how will the Greek tycoon try to collect?!
- Salem is in for a most harrowing Halloween.
- Rex returns with a reveal that would rattle rival Xander.
- Gwen reels over Xander suddenly wanting to rescue
- Sarah aka the bride that ran away with Randy Rex.
- The hunk literally leaps out of bed with her.
- EJ is surprised by a certain someone.
- Once back in Salem, Sami has quite the tale to tell.
- Snippets of her story are going to be seen as she slowly
- but surely fights her way home. No one keeps her down long!
- However, after her journey, EJ will realize how wrong he was.
- Missy Reeves jumps right back into the action as Jen for a classic
- big deal Salem Christmas with Horton ornaments on the tree,
- gifts, turkey, delicious desserts, heartfelt wishes and merry
- making to bring joy to the world. After all the devil drama,
- Salemites sure as hell need it ...
* But that dastardly devil is sticking around.*
- The fight between good and evil in Salem intensifies.
- By the time Christmas comes, it all comes to a head ...




Sours: http://www.dayscafe.com/sneakpeek.html
Two Scoops of Destruction
Overview
Two Scoops refers to a TIME magazine article reporting on President Donald Trump's special dinner in which his chef brought one scoop of ice cream for each his guests but two scoops for the President. "Two scoops" quickly became a joke online as people mocked the president's two scoops as indicative of his apparent domineering personality, as well as the news media's coverage of his dessert.
Background
On May 11th, 2017, TIME magazine published an article entitled "Donald Trump After Hours," an exclusive, behind the scenes account of President Trump's life living in the White House. One paragraph in the article, which described the president's particular dining habits, specifically his wait staff brining him two scoops of ice cream with pie, while his guests got one, receieved immediate attention. Reporters Michael Scherer AND Zeke J. Miller write:
The waiters know well Trump's personal preferences. As he settles down, they bring him a Diet Coke, while the rest of us are served water, with the Vice President sitting at one end of the table. With the salad course, Trump is served what appears to be Thousand Island dressing instead of the creamy vinaigrette for his guests. When the chicken arrives, he is the only one given an extra dish of sauce. At the dessert course, he gets two scoops of vanilla ice cream with his chocolate cream pie, instead of the single scoop for everyone else. The tastes of Pence are also tended to. Instead of the pie, he gets a fruit plate.
Developments
Online Reaction
Shortly after posting the article, people online began mocking the President's dessert choices, referring to it as an example of his lavish lifestyle and personality.
Others online made ironic jokes about the outrage to the article. On the /r/The_Donald subreddit, one redditor, Jalapenopepe, posted a picture of a screaming Stephen Colbert holding a gun (shown below) under the thread title "TWO SCOOPS?!?!?!? TWO SCOOPS?!?!?!? RREEEEEEEEEE!!!!!!", which received more than 700 points (95% upvoted) within 24 hours.
Additionally, others made similar jokes while criticizing CNN's coverage of the "Two Scoops" controversy. Tweets lambasting the news network began appearing around 3pm that day, as CNN's chyron read "PRESIDENT GETS 2 SCOOPS OF ICE CREAM, EVERYONE ELSE 1."
One report from CNN became the subject of ridicule on YouTube. The video "Two Scoops for Trump (shown below), published on May 11th, received more than 114,000 views, but an upvote-to-downvote ratio of 365 to 5,920, as of May 15th. In the coming days, several other news sites reported on the "Two Scoops" controversy, including Buzzfeed, New York magazine, Uproxx and more.
Saturday Night Live Sketch
Saturday Night Live made references to the controversy on the May 13th episode. In the sketch (shown below), a parody of Donald Trump's May 2017 interview with NBC's Lester Holt, Trump rings a bell, and Paul Ryan delivers "two scoops" of ice cream to him.
Various Examples
Read Full Entry
Sours: https://knowyourmeme.com/memes/events/two-scoops
Similar news:
An Ice Cream Sandwich Equivalent to One and a Half Pints of Ice Cream?
Legend has it that the ice cream sandwich was invented in 1899 by a pushcart peddler on New York City's Lower East Side. It consisted of a layer of vanilla ice cream pressed between two small, thin graham wafers.
Oh, for the good old days.
They're history at Baskin-Robbins, which has launched a 21st century ice cream sandwich bomb.
"Our Double Scoop Warm Cookie Sandwiches combine two scoops of ice cream with three warmed cookies garnished with your choice of rainbow sprinkles, chocolate sprinkles or almonds," brags the company.
"Choose your cookies. Choose your ice cream. Choose your toppings. Mix and match for more fun. Win-win!" says the company.
But a win at what cost?
OK, let's say you choose three dark chocolate chunk cookies, two scoops of vanilla ice cream, and sprinkles.
Presto!   You've picked close to half a day's calories (880), more than a day's saturated fat (25 grams), 16  ½ teaspoons of (mostly added) sugar, and a pile of white flour.
Yummy. You might as well strap a pint and a half of Breyers Chocolate Ice Cream around your waist. Same amount of calories.
Of course, the sandwich is portable, so you can work off its calories while you chew!   Except it's gonna melt long before you walk briskly for the three hours it will take to work off the extra calories.
So, if you find yourself at a Baskin-​Robbins with your kids or grand-kids, win the day with a kid-size scoop of ice cream or frozen yogurt in a cake cone.
Discretion is the better part of valor.
---
Find this article about the perils of eating out interesting and useful? Nutrition Action Healthletter subscribers regularly get sound, timely information about staying healthy with diet and exercise, delicious recipes, and detailed analyses of the healthy and unhealthy foods in supermarkets and restaurants. If you're not already subscribing to the world's most popular nutrition newsletter, click here to join hundreds of thousands of fellow health-minded consumers.
Sours: https://www.cspinet.org/tip/ice-cream-sandwich-equivalent-one-and-half-pints-ice-cream
7289
7290
7291
7292
7293