Nose Piercing: Everything You Need To Know
If you've ever thought about getting your nose pierced, at least one, if not all of the questions in this FAQ would have crossed your mind. Stevie Martin tells us everything we need to know about nose piercings from her experience.
Do Nose Piercings Hurt?
Yes. Anyone who says nose piercings don't hurt has an abnormal pain threshold, and I salute them. I have a normal pain threshold – but this hurt roughly five times more than expected. Mainly because I was comparing it to getting my ears pierced and the two aren't comparable.
The plus is that it's over fairly quickly. But still, it feels like a very thick bar of metal is being pressed through your nose, which is basically what it is, and expect your eyes will water.
What Are The Best Tips For Nose Piercing Aftercare?
Saline solution is the only way to clean your nose piercing, and in order to prevent it getting infected, you will need to clean it a lot.
Nobody told me that contact lens solution is the same as salt water, so I spent three weeks boiling water in a kettle and creating my own, which invariably meant I forgot sometimes. So buy some saline solution from Boots and spend your downtime squirting it at your face.
Oh, and obviously, don't touch it. Literally avoid all contact with your hands and fingertips, and only touch it when a q-tip or cotton pad when you're cleaning it.
What Do I Do With A Bump On My Nose Piercing?
Nose piercing bumps are weird non-permanent scar tissues that occur when you catch the nose piercing on things, the tissue is disrupted and a bumpy lump appears. And it will appear. It will appear and not go for weeks. And even though you're essentially a walking puddle of saline, people will say, 'You should put saline solution on it' and you'll want to murder them.
Others will reassure you that theirs disappeared after three days, which won't be reassuring when it's still there two weeks later. Then, after constant saline squirting, it will go.
It won't scar forever, but if it's there for longer than a month, go to the doctors just in case it's become infected.
How Much Is A Nose Piercing?
Totally depends on where you have it done. For example, Maria Tash charge £30 for a nostril piercing. It's important to go to a highly skilled and educated piercing specialist to avoid any risk of infection.
How Do I Treat An Infected Nose Piercing?
First off, the signs of infection are redness, swelling, pain, discharge from the piercing site and bumps. If you have these symptoms, bathe (or use a q-tip to cleanse) your piercing in a saline solution or saltwater mix several times a day. If it's severely infected then you may need to visit your doctor to get some antibiotics to kill the infection and ensure that it doesn't spread elsewhere. Also, you should avoid wearing makeup on your nose area as this may irritate the piercing and throw fuel onto the fire.
What Do I Do If My Nose Piercing Gets Ripped Out?
If you lose the stud, then pretty much all is lost, because nose piercings heal incredibly fast. You may have to get it re-pierced.
Can You Get Your Nose Pierced With A Ring?
You'll have to wait until the nose piercing settles down before you can put a ring on it – and while there are some hallowed few who are able to do this after a couple of months, most of us take the stud out, can't get the ring in, put the stud back in, and have a big lump the next day. It's best to get a professional to do it for you.
Is A Nose Piercing Worth It?
I love my nose piercing, because some days you'll catch yourself in the mirror and be so chuffed you stuck by it because while it's been a pain in the arse, it also looks brilliant.
SHOP: The Best Nose Rings And Studs
Sours: https://graziadaily.co.uk/life/real-life/things-know-youve-got-nose-piercing/
Nose Rings & Studs
Complete Your Indian Look with Nose Pins
You might have heard of nose rings, but what are nose pins? Women tend to take a step back when it comes to piercings and they wonder if piercings look good on them. If you are unsure of how a nose piercing might look on you, you could wear a nose pin and then decide. You can buy a nose pin online on Flipkart from reputed brands, such as Divastri, AccessHer, Sri Shringarr Fashion, Sakshi, Vinayak, Donna, PeenZone and much more.
Nose piercings and intricate nose jewellery are considered quite exquisite and ethnic. Keep your ethnic ensemble on point with nose jewellery. But, are you terrified of piercings? With nose pins, you don't have to worry about that anymore - they are painless and hassle-free.
How to Buy Nose Pins?
Plain Jewellery
If you are not that big a fan of intricate detailing, studs and gems, then you can pick simple and plain nose pins from brands such as CEMAYA, Zaveri Pearls, Via Mazzini and Chooz Designer Studio. Plain nose studs and pins go well with your casuals too. Such studs and pins can give you an uber-cool edge.
Studded Jewellery 
Brands such as Vama Fashions, Vinayak, 9blings, AccessHer and mohit jewellers feature nose pins that come with gemstones and studs. If you want a nose pin with an intricate design, then you can pick nose jewellery from Karizma Jewels and Grace Jewels.
Nathiyas
You can wear this type of nose jewellery with your bridal wear. Nathiyas look beautiful with a lehenga-choli or saree. Explore nathiyas from brands such as Chinar Jewels, HARITA, Penny Jewels, Jewels Gehna, Adiva and much more. For your engagement or wedding, you can wear these exquisite pieces of jewellery and look gorgeous. 
Shop by Popular Jewellery:Bangles | Earrings | Necklaces | Chains | Bracelets | Artificial Jewellery | Rings | Diamond Nose Pin
Sours: https://www.flipkart.com/q/artificial-nose-pin
How to Hide A Nose Piercing
There are lots of occasions where and reasons why a nose ring might need to be hidden, so we're here to give you some handy tips on how to hide a nose piercing. Luckily, nose rings are easy facial piercings to disguise and hide. Among our collection of nose rings are some pieces of jewelry made specifically to help hide a nose piercing called retainers. Retainers are a type of jewelry that was designed for hiding piercings.
It is important that nose piercings need to be fully healed before changing the jewelry to avoid damaging the healing tissue.
Wear a Clear or Skin-Colored Retainer in Nostril Piercings
Retainers for nostril piercings are typically made from glass, silicone, or acrylic and are either clear or flesh colored, which makes them difficult to see (compared to a stainless steel piece with a gem top, they're nearly invisible). There are a range of skin tones to choose from for the flesh-colored varieties. Retainers for nostril piercings are either nostril screw or pushpin styles and the tops have very low profiles or are flat, so they rest right against the nose.
Wear a Septum Retainer or Flip Up the Jewelry for Septum Piercings
Septum piercings are able to be fully hidden because the jewelry "flips up" into the nose and is hidden by the nostrils. Depending on the style of septum ring, it may be possible to simply rotate the jewelry that is already in place—turning the ends from hanging down visibly to resting inside the nostrils. This doesn't work with endless rings/hoops or clickers though! And some jewelry just may not stay in place once rotated.
In these cases, septum retainers are a better choice. They are designed to rotate and stay in place, as well as featuring a low profile and minimalistic design for a comfortable fit. They are made of glass, stainless steel, titanium, silicone, or acrylic. There aren't balls on the ends; rather, a septum retainer looks more like a letter "u" or a staple. Retainers can also be worn "down", with the ends showing when desired.
How to Hide a Nose Piercing Without a Retainer
There is also an option to hide a nose piercing in the nostril without the use of a retainer. A small circle or square can be cut from bandage tape and placed over the piercing. Face makeup (foundation or coverup) can also be applied directly over the nose ring or over the bandage tape to further diminish the appearance when available.
While makeup or bandage tape can call a little more attention than a retainer, the nose piercing is still more hidden than with the standard jewelry. Be sure to clean the piercing with a saline solution after removing any tape and/or makeup to remove any build up or leftover debris.
Written by adminSours: https://www.urbanbodyjewelry.com/blogs/news/how-to-hide-a-nose-piercing
How To Hide A Nose Piercing For Work Without Taking It Out! - Oprah
Piercing
Many people want to experience that rebel feeling with body piercing but are often precluded from doing so because of their school or work commitments. Need to hide your piercings? Choose invisible or clear jewellery like Bioplast.
For almost every type of piercing, you can initially put in a clear or invisible stud to begin with. This is called Bioplast or Bioflex (a biologically inert material which will not react with your body). Bioplast is great for concealing piercings as well as healing (especially for people with sensitive skin or allergies).
We have Bioplast and Bioflex jewellery which come with clear attachments. All that is seen is generally the clear plastic when up close.
If you like, they also come with jewelled ends and attachments like Swarovski crystals and coloured balls if you want to change up your style!
Bioplast can be the perfect solution for your school or work problem and reputable salons and piercers like Essential Beauty stock Bioplast and Bioflex. So, what actually is Bioplast?
Bioplast is a trademarked medical grade plastic that is biocompatible, flexible and optimal for healing your piercings as it contains no nickel. Bioplast can be autoclaved, meaning you can get your initial piercing with it.  Bioplast is not visible in X-Rays and can be worn during surgeries if used on its own without metal attachments (also called piercing retainers). Bioplast is clear and virtually invisible, making it a popular choice for high school students or for those with workplace restrictions on piercings.
If you prefer to get pierced with Bioplast, please contact your local salon prior to your appointment to confirm the availability of the product you need.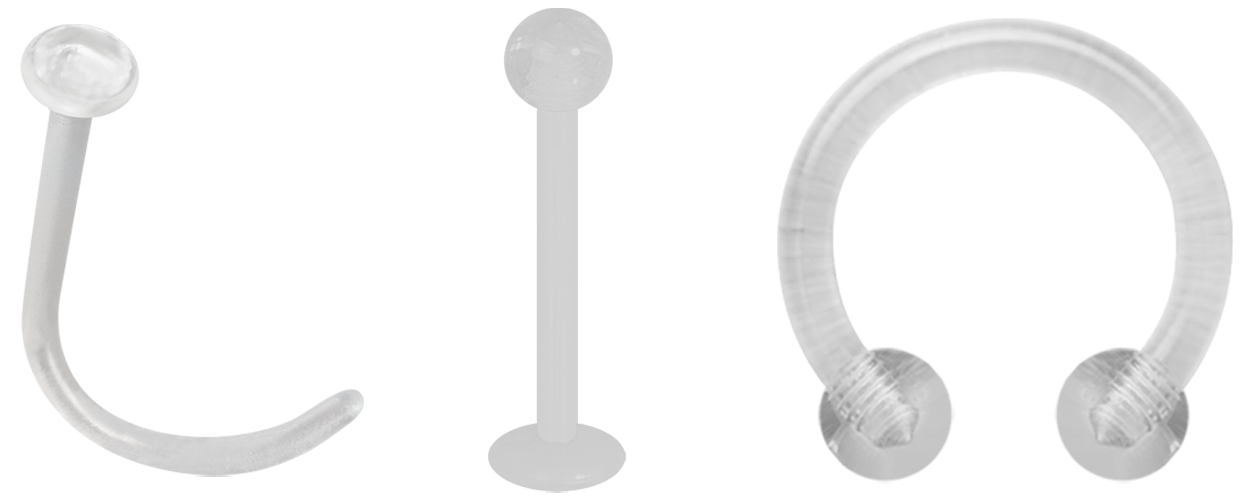 Sours: https://www.essentialbeauty.com.au/blog/can-i-get-pierced-with-invisible-jewellery-from-the-start/
Rings invisible nose
Four Tips: How to Hide a Nose Ring At Work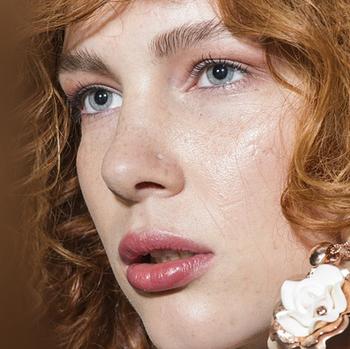 Nose rings are an incredibly popular piercing, but there are some jobs where nostril jewelry just isn't accepted. Maybe you work at a fancy restaurant? Maybe your boss just isn't a fan of body mods. Either way, there are ways to "push the boundaries" when it comes to your nose jewelry without having to give up on your piercing.

The same is true for septum piercings. Although they are much more of an accepted look now, there were times where this "extreme" piercing could cost you a job opportunity. You don't have to give up on your septum ring either if you follow the tips below.

Here are four ways to hide your nose ring (or at least give your face a subtler look).

Disclaimer: Don't lose your job on our behalf! Body Candy is only here to give fun and helpful tips to hopefully reach a compromise with your boss. Make sure your nose piercing is completely healed before trying any of these methods as well!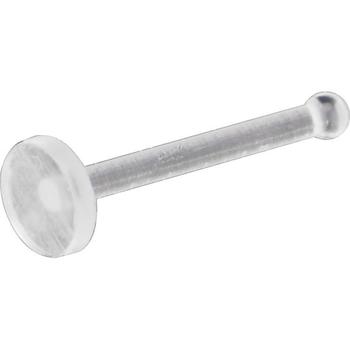 Invest in a Piercing Retainer

This is probably the easiest way to maintain your nostril piercing's integrity while also achieving a non-pierced look. A retainer is a clear or flesh-colored piece of jewelry that fits into your nose piercing instead of a typical ring or stud. These act as a camouflage of sorts and will blend in to your skin tone much more effectively than any sort of jewelry.

The nice thing about piercing retainers is that they are extremely comfortable. Bioplast is a medical grade plastic - meaning it is inert to the human body. This biocompatible design means you can swap into jewelry made of this material and feel comfortable all night long.

Nose retainers aren't just studs - they also come in horseshoes, l-shaped nose rings, and even belly rings! (But that's a discussion for a different blog post.)

Even though this is probably your closest option to invisible, piercing retainers can still be perceived by the human eye. If you are wondering how your employer may react, have a conversation with them where you wear the retainer and ask them if it is an acceptable look.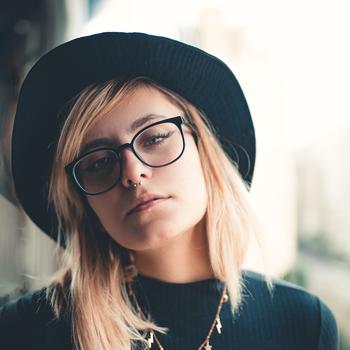 Flip Your Septum Jewelry Up


If your nose ring is a septum ring, we've got good news! This is probably the easiest way to continue to keep your nose jewelry with no dress-code infractions. Unlike a nose ring, a septum piercing can be easily hidden by flipping the jewelry in your nose.

Obviously, this method only works with a horseshoe-style septum ring, but horseshoes can be easily hidden by wearing them upside-down in your nose.

Gently take the horseshoe and swirl it inside the piercing until the ball ends are completely inside your nostrils. Only do this if your septum ring is completely healed - twisting or spinning your jewelry while your piercing is still healing can prolong healing time and/or cause injury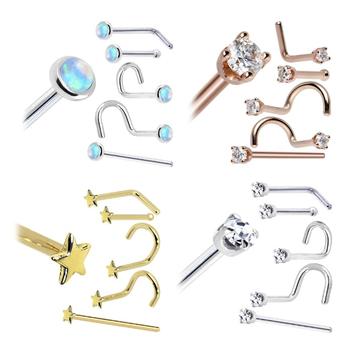 Wear Something Tiny


You don't have to adorn your nose with a nose hoop or a big, flashy gem. Nose piercings are some of the daintiest piercings. Jewelry options are incredibly varied for this fashionable piercing, so finding a tiny, sparkly gem in a unique color may be a good compromise.

A tiny gem allows for just a little bit of subtle sparkle - which some employers may find more acceptable compared to something more distinguished. If this isn't quite what you're looking for, a nose ring with a small ball end might be your best bet.

There's no reason not to wear something tiny in style! 14k gold nose ring jewelry is AMAZING for this sort of subtle, distinguished look.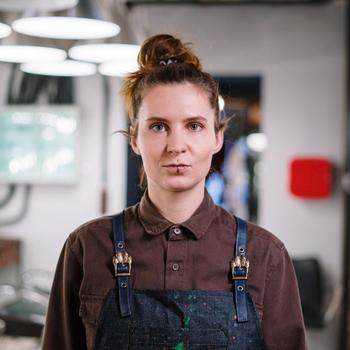 Know Your Policies Before Getting Pierced

While these methods can certainly help you stay both pierced and employed, it's important to know that they should only be used on piercings that have healed completely. Moving, changing, or otherwise putting any sort of stress on a piercing that is healing can lead to damage, piercing bumps, or worse complications.

Before you go out and get pierced, plan for a period of time where you won't have to disturb your piercing. Septum piercings typically take three (3) to six (6) months to heal completely. Nose rings typically take six (6) to nine (9) months to heal completely. It's best to get these procedures done when you know you'll have adequate time to heal up with no fuss from your boss!
Sours: https://www.bodycandy.com/blogs/body-jewelry-blog/four-tips-how-to-hide-a-nose-piercing-at-work
How To Put In \u0026 Take Out A Nose Stud
Tiny VVS Diamond Nose Stud
Our daintiest diamond nose stud is a customer favorite. This precious little beauty lays flat and flush on the nose in our exclusive ultra low setting. With just the right touch of sparkle, this small, real VVS diamond nose stud is ideal for work, school, and any occasion.
1.2mm (.01 ct.) conflict-free brilliant diamond
Solid 18k gold or 950 platinum. 100% nickel-free.
Comfortable low setting. Lays flat on the nose.
Fair pricing. Ethically made in the USA.
Metal

Solid 14k, 18k, Pt

Finish

Extra fine

Gauge

20g (Standard)

Length

6.5mm post

Reviews

4.8 Stars (526)

Brand

Alluring Body

MPN

ABNS200

SKU

NS200

Origin

Made In USA

Carat

.01 (1.2mm)

Cut

Excellent

Color

Colorless (D-F)

Clarity

VVS (Flawless - VS1)

Origin

Conflict-free

Type

Natural
Sours: https://www.alluringbody.com/products/tiny-diamond-nose-stud
You will also like:
Return of the nose ring
Dipti Rai
Sania Mirza makes a style statement with her nose ring
In recent times Sania Mirza has brought back the traditional Indian nose ring to the limelight. A well-chiselled nose adds beauty to a woman's face. A tiny nose stud makes it more beautiful.
And the nose ring or stud is a new addition to bridal jewellery. In the olden era, before the maiden took the saat pheras, her nose was pierced and the auspicious nose ring worn by her then would be worn throughout her life. And in today's fashionable world not many women opt to pierce their noses. But since they have to wear it on their wedding days, they prefer to use the press type of nose ring.
Nose piercing was first recorded in the Middle East approximately 4,000 years ago. It is mentioned in The Bible in Genesis 24:22. But ancient Indian art never depicted a female form with the nose ornaments. This custom of wearing nose ornaments was quite popular among the people of the Middle East. These jewellery items first made their appearance during the Mughal rule.
Thus, nose ornaments began to attract the Indian women and by the 17th century they gained popularity all over India. A stud (phul) or a ring (nath) is usually worn in the left nostril. It is sometimes joined to the ear by a chain, and in some places both nostrils are pierced. The left side is the most common to be pierced in India because that is the spot associated in ayurveda (Indian medicine) with the female reproductive organs. The piercing is supposed to make childbirth easier and less painfil.
In diverse states of India this jewel is made differently. The mukhuttis of Tamil Nadu and Karnataka have ornate, traditional lotus and swan designs and are mostly studded with diamonds, or the poor man's diamond, the topaz. Rajasthani women wear the nathuri and the bhauriya. While the first is a small gold or silver ring with precious stones, the bhauriya has a slightly different design. The conventional clove-shaped nose stud is called the laung, while the small pendant suspended between the nostrils is the latkan, because of its pendulous character. In UP the nath is adorned with two pearls and a pendulous bead to augur prosperity. The Punjabi damsel has a gold ring strung with as many as 20 to 25 motifs. It is the shikarpurinath. In Bihar the nose stud is the chhuchhi or the laung. In Maharashtra it is the guchhedar nath, which is known for its radiant beauty with pearl decorations. Pullakku nose ring in South India (bulaag in the North) is the pendant suspended from the partition of the nostrils.
The type of nose ring is determined by the area to be adorned. If it is the nostril, studs are common; if it is the septum, a circular barbell is worn; and if it is the bridge of the nose between the eyes, a straight barbell adorns the nose. Sometimes the septum rings in rural areas and tribal society are so large that they cover a portion of the mouth and often come in the way while eating. The nostril rings also vie for attention. Some of them are so heavily ornamented with pearls and precious stones that they have to be supported by fine chains, which are attached to the hair. The bulak in Madhya Pradesh is a perfect example of this.
It is believed that the nose ornaments have their own scientific advantages. By piercing the nose to wear these ornaments the women protect themselves from all nasal infections.
Nose piercing is becoming more socially acceptable, and many international celebrities have their noses pierced—Madonna, Lenny Kravitz, Sinead O'Connor and Slash from Guns & Roses.
The piercing usually takes approximately eight to 10 weeks to heal.Use lavender oil as it promotes healing and lubricates the wound, reducing tenderness. Apply a small amount with a cotton-wool bud after cleaning. Then move the jewellery so it gets into the wound. If you have a ring, rotate it gently. The jewellery must be hypo-allergenic, meaning that it should have no adverse affects on the body. So the only metals you should use are niobium, titanium, 18 ct white & yellow gold, platinum or palladium. Silver should never be worn in the nose during healing because it oxidises inside the wound and can cause allergic reactions, lumps and can leave a permanent black mark on your nose.
Many women want to get their noses pierced but feel they can't because of the reaction of their parents or employers. Trying to hide the rings by taking these in and out just leads to delayed healing and infections, and the fashion industry has developed a trick to help people get their noses pierced without letting anybody know. The piercing can be done with an invisible stud (a normal nose stud covered with flesh coloured nail polish). Once it's healed this can be changed at night for a normal stud.
The biggest cause of the stud coming out is drying the face with a towel. People rub their face dry and dislodge the stud. You must pat your nose dry as long as you are wearing a stud.—MF
Sours: https://m.tribuneindia.com/2007/20071007/spectrum/society3.htm
685
686
687
688
689