If you are looking for an alternative to gigabyte RGB fusion 2.0 software, then you are in the right place.
RGB Fusion is a fantastic app to control the lighting of your RGB gaming PC. But this app might not run on your computer for several reasons.
And that leads you to find a suitable gigabyte RGB fusion alternative.
There are many alternatives to gigabyte RGB fusion. But only a few of them are worth using on your valuable gaming PC.
The best gigabyte RGB Fusion 2.0 alternative is MSI Dragon Center. But there are some limitations with the app, which I'll discuss in this post.
So, let's get to know more about the Gigabyte RGB Fusion 2.0 alternatives.
5 Best RGB Fusion alternatives
I have used the 15most popular RGB softwares to control the RGB lighting of my PC.
And I found that only 5 of them are usable as they can control various RGB components made by different manufacturers.
This was a back-breaking task to filter out the best RGB fusion alternatives. I had to uninstall each utility app before installing the new one as they won't work properly if all of them are installed on a PC because of interference.
I have highlighted each RGB light controlling utility's pros and cons to make it easy for you to choose the right software.
I hope you will read about my experience with this softwares carefully to achieve the best results. Also check out our review on the best RGB Fusion compatible fans.
So, here are the best RGB Fusion alternatives:
1. JackNet RGB Sync
JackNet is a new RGB software that can control a variety of RGB components. This app is similar to OpenRGB. However, it doesn't support all of the components RGB fusion compatible parts like Aorus Graphics card, monitor, keyboard, mouse and motherboard. But this app can control all the other highly popular RGB components by other manufacturers like Corsair, Asus, Razer, cooler master etc.
This is a great open-source utility app to control most of your RGB components.
I am currently using corsair dominator RGB RAM, Cooler master Ml240R AIO cooler and Aorus RTX 3080 graphics card. And all of these components except my graphics card is easily synced by JackNet RGB sync software.
If you are using components from manufacturers other than Gigabyte, this app will be a great option for you. You can download it from here.
2. iCUE
Corsair iCUE is a hugely popular utility app from corsair. This app can control the RGB lightings and other functionalities of corsair components. But the limitation of this app is this software can only control parts and accessories made by corsair.
If most of your computer's RGB components and accessories are from corsair, please feel free to download corsair iCUE. This will solve all your problems relating to RGB light controlling. Moreover, you will be able to set custom functions to your corsair products like changing DPI, setting custom buttons and so on.
3. Aura sync
Asus aura sync is one of the most hyped RGB utilities right now as Asus has earned a special place in gamer's hearts with their usual and republic of gamers edition components and accessories. This app is simple to use, and its only task is to control your components RGB lighting.
The best thing is that this app is compatible with many RGB components other than Asus products. But keep in mind that this app won't work properly unless you have an Asus aura sync compatible motherboard. So, keep that in mind.
As I am using the Aorus z490 motherboard, it does not work correctly with my PC. But it will work on your one if your PC is built on an Asus aura compatible motherboard. If you want to check if your motherboard is compatible, you can check your motherboard's box as there will be a label mentioned that it's compatible with aura sync. You can also check Asus's official website for more info.
4. MSI Dragon Center and MSI Mystic Light Sync
Both MSI mystic light sync and MSI dragon Center are great utility apps for a gaming PC. MSI mystic light sync is a lightweight, fast app only used for controlling RGB lighting on your PC.
If you want to keep things simple and your primary target is only to control RGB lighting of your PC components, then MSI Mystic Light Sync will be an excellent app for you.
This app works best with computers having an MSI motherboard in them.
But if you are not using an MSI motherboard, I would recommend you get the MSI dragon center app because it's compatible with every motherboard and PC.
MSI dragon center is an all in one app that can do a lot of stuff like overclocking, software updating, gaming modes and many more besides controlling RGB lighting of your components.
If you want these awesome features in only one app, please feel free to download the MSI Dragon center app.
5. Polychrome Sync
ASRock Polychrome sync is a relatively new utility app for controlling RGB components connected to an ASRock motherboard. This RGB light controlling app is pretty decent.
It has a simple UI, and the option of customizing lighting features for individually lit RGB components is a nice touch. This app supports a wide range of RGB parts and accessories. And the number is increasing gradually. So, choosing this app will be a decent option too.
FAQ
Question: Are Corsair components compatible with RGB Fusion?
Answer: Yes, All the corsair components like RAM, coolers, keyboards and mouse are now compatible with RGB fusion 2.0.
Question: Does RGB fusion need to be running?
Answer: Yes, RGB fusion needs to be running on your computer to function correctly. But you don't need to open the app manually every time you turn on your PC because it is set to be started with windows startup in default settings.
Question: Do you need a Gigabyte Motherboard to run RGB fusion?
Answer: Although you can use RGB fusion in any computer to control RGB components, you need to install RGB fusion to control Gigabyte motherboards' lighting.
Question: Why is RGB fusion not detecting My Asus/MSI/ASRock motherboard?
Answer: RGB Fusion 2.0 can only detect and control RGB lighting of Gigabyte motherboards.
Conclusion
If you have gone through the full article, you already have a lot of knowledge about RGB Utility softwares.
I've found from my personal experience that most computers do a great job with the MSI dragon Center app as it's more versatile and supports a vast number of components and accessories from different manufacturers.
You also get many exciting custom tuning features too with this wonderful app.
Almost all of these RGB utility apps have some advantages and drawbacks. Still, the ones listed in this review are the most convenient based on usability and the number of compatible components and accessories. And I can promise you that none of these apps will disappoint you unless your RGB LEDs are broken or damaged.
So, now it's time for you to choose the best app that suits your components list. You can also run each of them to have a live experience of the difference between these apps by yourself.
Sours: https://techartful.com/gigabyte-rgb-fusion-2-0-alternatives/
RGB Fusion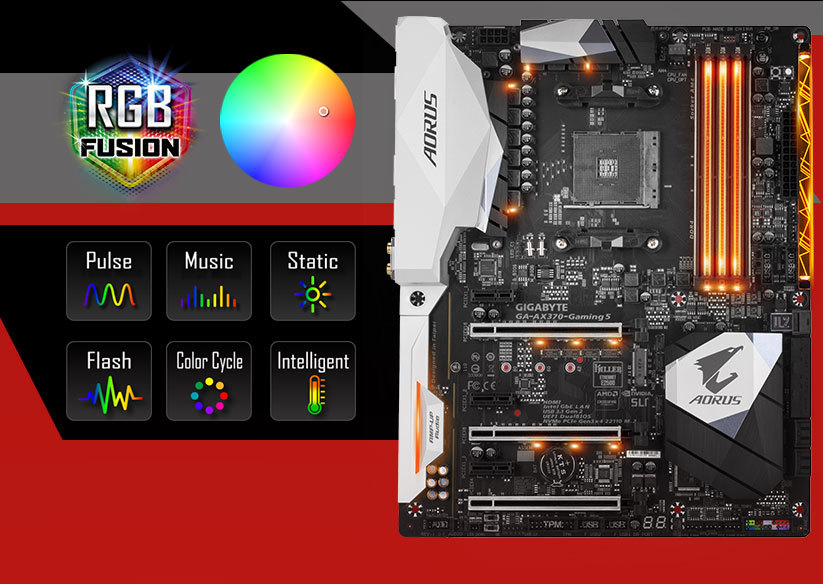 Multi-Zone Light Show Design
• Advanced Mode for Extreme Customizability
• Accent LED with Interchangeable Overlay
• RGB & RGBW Light Strip Pin Headers
• 7 Different Lighting Effects
• Programmable Sections
• 16.8M RGB ColorsLighting zone, programmable sections, wave mode may vary by model.
SWAPPABLE OVERLAY FOR ACCENT LED
AORUS brings even more color and life to your system with an Accent LED Overlay. This overlay complements the RGB Fusion technology in AORUS Motherboards adding more flare and style to your gaming machine. With the swappable overlay users can utilize different patterns and designs to make their system their own.
Independently Programmable Onboard Pin Header for RGBW/-UV LED Strips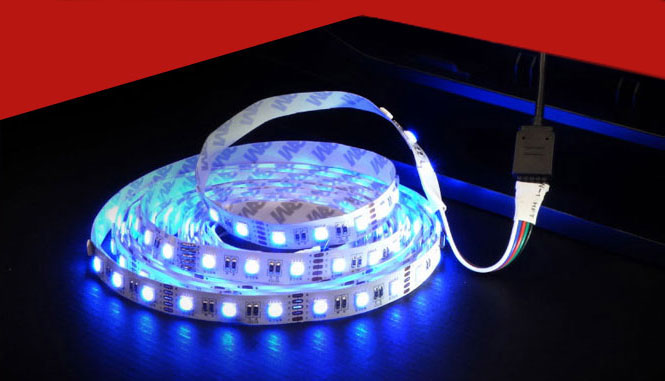 Introducing the first ever standard 12V external RGB, RGBW, and RGB/UV light strip pin header support for true white and richer illuminations. Use RGB Fusion to control chromatic schematics to enhance the look of any PC or use RGB/UV LED strips for a unique fluorescent glow. With the best available onboard light strip support on the market, take your lighting to the next level worry free.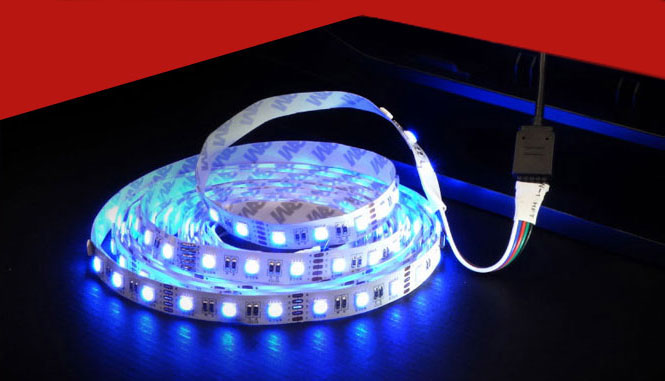 RGB/UV COLOR
RGB/UV light strips can illuminate your PC with a fluorescent glow. With UV reactive cables, paint or liquid your PC can radiate with aluminous glow.
TRUE WHITE COLOR
With dedicated white LEDs, light strips can produce a richer and bright color on the color scale.
RICHER COLOR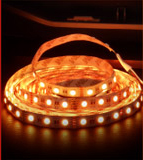 RGBW light strips can produce a pure white color instead of mixing R/G/B to produce an inaccurate white.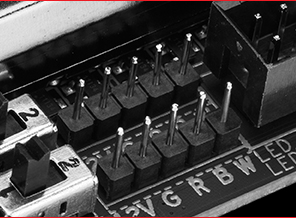 RGB CALIBRATION
Different light strip sometimes have different RGB pin definitions, RGB Fusion software can relocate each pin location for the best compatibility.
Independent control
Customized different color for different section of board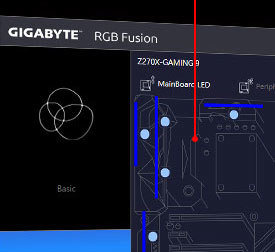 Synchronize with RGB FUSION READY Peripheral
With a dazzling array of products supported, RGB Fusion is the software that brings it all together, letting your accessories synchronize to the same beat. Customize all your LEDs how you like—have them match, dazzle and impress.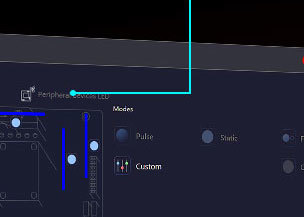 RGB FUSION SOFTWARE
Customize system LEDs with intuitive and comprehensive controls. Sync GIGABYTE components or independently set chromatic profiles to match system preferences.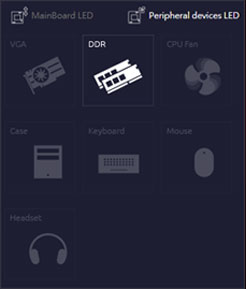 Lighting profile
Save, export and import profiles to quickly change effects based on your preference and to share with others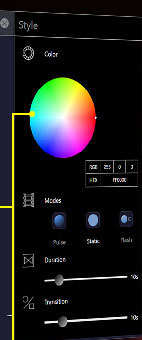 Fully Customizable
Adjust lighting animation with color stops, color duration, transition period, and color effects

More Intelligence, Better Cooling.
Advance thermal sensors work in tandem with hybrid fan headers to help ensure system temperatures do not overheat. With the native systems control and high current fan support, control each fan header for optimum cooling, performance, and system protection.

8 Fan/Water Pump Connectors
7 Temperature Sensors
2 External Temperature Sensors
All Fan Pin Headers Upgraded to Hybrid Fan Headers
Interoperable Fans and Sensors
Supports High Curent Fans up to 24W (2Ax12V) with Over-Current Protection
Intuitive UI for Fan Control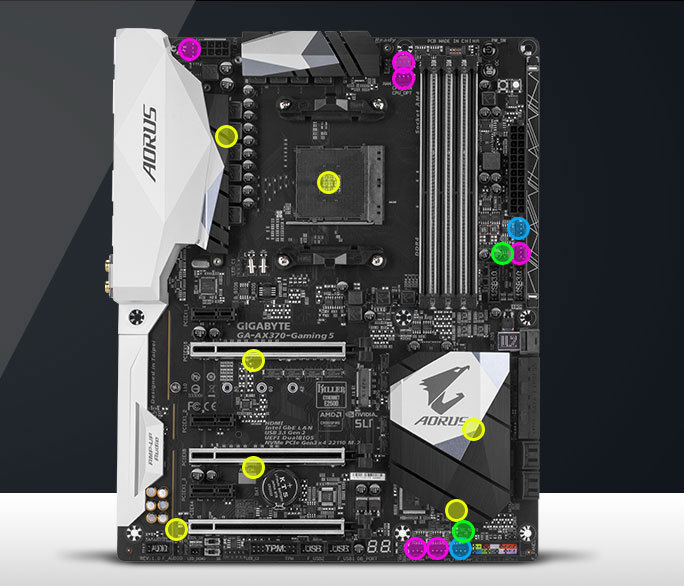 Fan Pin Header
Fan/Water Pump Pin Header

Internal Temperature Sensor

External Temperature Sensor
Different models have different number of fan pin headers and temperature sensors Smart Fan 5 function may vary by model.
Dual ALC1220 Codecs offers a high-performance multi-channel high-definition Audio Codec with 120dB SNR allowing audiophiles bolstering sound from both the rear panel and front panel. These Codecs offer crystal clear audio and features Smart Headphone AMP 108dB SNR recording for precise voice chats and hardware decoding of DSD128 that ensures users the best possible audio quality from their PC.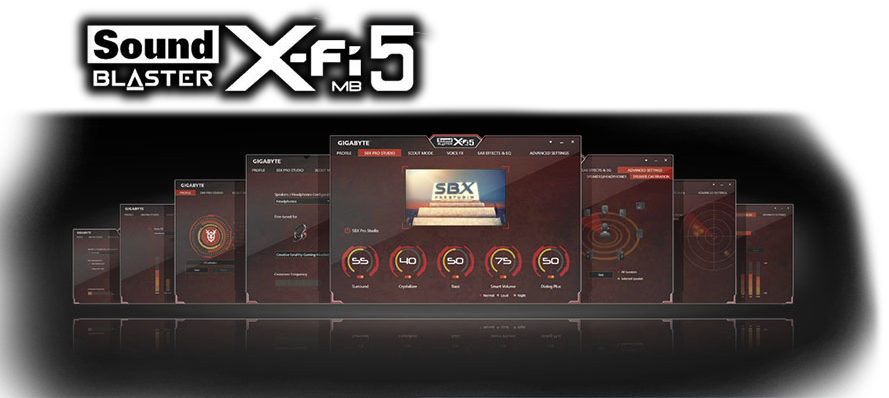 Sound Blaster X-Fi MB5 Software
Paired with Sound Blaster X-Fi MB5, Audiophiles can fully immerse their audio preference with the comprehensive studio tool and technology suite.
High-performance, adaptive gigabit Ethernet controller that offers priority network bandwidth delivery for unrivaled gaming optimization and media performance.
U.2 Onboard (NVMe PCIe Gen3 x4)
NVMe Performance for PCIe SSDs
The new Intel 750 series SSDs offer an incredible increase in performance over SATA drives. Using the NVMe protocol which takes advantage of the fast bandwidth of PCIe Gen3 x4 lanes (32 Gb/s), the drives are a clear advantage for users looking to boot their OS faster, load their games in a flash and access large files without waiting. By implementing the U.2 port onboard to support the 2.5" Intel 750 Series drive, AORUS ensures that the users can benefit from the best performance.

Lightning fast (UP to 32Gb/s)
AORUS' M.2 solution offers considerably faster storage performance and support for both PCIe and SATA interfaces for M.2 SSD devices.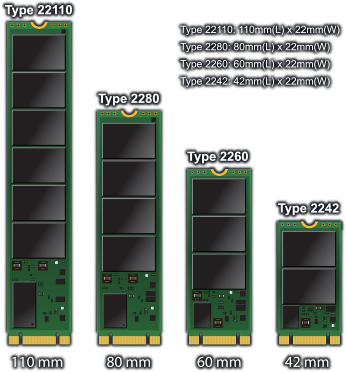 The ASMEDIA 2142 USB 3.1 controller utilizes 2 PCIe Gen3 lanes, offering a total of up to 16 Gb/s, allowing extra bandwidth to take full control of the 10 Gb/s USB 3.1 ports. With twice the bandwidth compared to its previous generation, and backwards compatibility with USB 2.0 and 3.0, the much improved USB 3.1 protocol is available over the new reversible USB Type-C™ and the traditional USB Standard-A connector for better compatibility over a wider range of devices.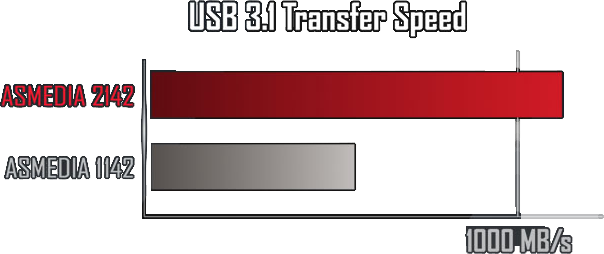 The innovative one piece stainless steel shielding design from AORUS reinforces the PCIe connectors to provide the extra strength required to support heavy graphics cards.
Exclusive one piece stainless shield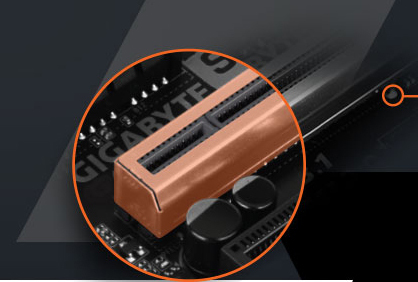 Extra Anchor points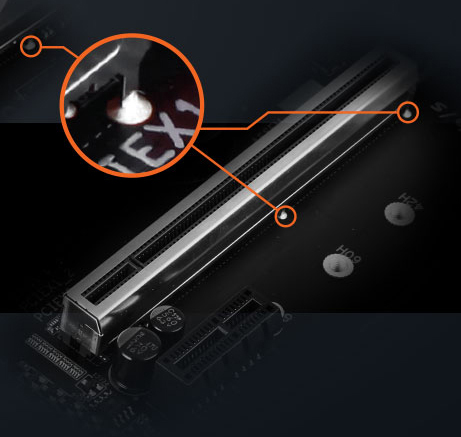 GIGABTE DualBIOS™ protects arguably one of your PC's most crucial components, the BIOS, with a "Backup BIOS" in case of BIOS failure due to virus, hardware malfunction, improper OC settings, or power failure during the update process.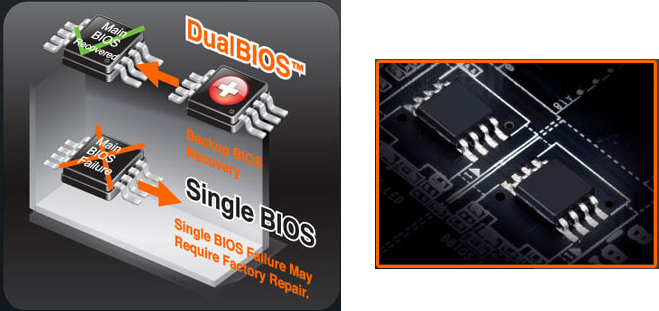 Onboard LEDs controlled by the system BIOS indicate is a malfunction is occurring, allowing users to quickly diagnose which major component (CPU/DDR/VGA/HDD) is malfunctioning so they may take action promptly
Discover Your Greatness Within
All prices reflect the final price after savings/rebate(s).
Copyright © 2017 GIGABYTE Technology Co. Ltd., All rights reserved. All trademarks referenced herein are the properties of their respective owners. Terms and conditions are subject to change without any prior notice. Features may vary by model.
Sours: https://www.newegg.com/promotions/mb/17-1242/index.html
Gigabyte RGB Fusion 2.0 lighting controllers
Driver API and source code available in .
RGB Fusion 2.0 is a lighting system that supports 12V non-addressable RGB and 5V addressable ARGB lighting accessories, alongside RGB/ARGB memory modules and other elements on the motherboard itself. It is built into motherboards that contain the RGB Fusion 2.0 logo, typically from Gigabyte.
These motherboards use one of many possible ITE Tech controller chips, which are connected to the host via SMBus or USB, depending on the motherboard/chip model.
A couple of USB controllers are currently supported:
ITE 5702: found in Gigabyte Z490 Vision D
ITE 8297: found in Gigabyte X570 Aorus Elite
Initialization
RGB Fusion 2.0 controllers must be initialized after the system boots or resumes from a suspended state.
Lighting
The controllers support six color modes: , , , , and .
As much as we prefer to use descriptive channel names, currently it is not practical to do so, since the correspondence between the hardware channels and the corresponding features on the motherboard is not stable. Hence, lighting channels are given generic names: , , etc.; at this time, eight are defined.
In addition to these, it is also possible to use the pseudo-channel to apply a setting to all lighting channels.
For color modes , , and , the animation speed is governed by the optional parameter, with one of six possible values: , , (the default), , or .
The more elaborate color/animation schemes supported by the motherboard on the addressable headers are not currently supported.
Correspondence between lighting channels and physical locations
Each user may need to create a table that associates generic channel names to specific areas or headers on their motherboard. For example, a map for the Gigabyte Z490 Vision D might look like:
led1: the LED next to the IO panel;
led2: one of two 12V RGB headers;
led3: the LED on the PCH chip ("Designare" on Vision D);
led4: an array of LEDs behind the PCI slots on back side of motherboard;
led5: second 12V RGB header;
led6: one of two 5V addressable RGB headers;
led7: second 5V addressable RGB header;
led8: not in use.
More on resuming from sleep states
On wake-from-sleep, the ITE controller will be reset and all color modes will revert to fixed blue.
To work around this, the methods used to automate the configuration at boot time should be adapted to also handle resuming from sleep states.
On macOS it is also possible to use the sleepwatcher utility, installed via Homebrew, along with a script to run on wake that issues the necessary liquidctl commands and restores desired lighting effects.
Sours: https://github.com/liquidctl/liquidctl/blob/main/docs/gigabyte-rgb-fusion2-guide.md
How to Change Lights/LED's on GIGABYTE Graphics Card 1060, 1070, 1080
How to disable RGB lighting on your motherboard
RGB lighting can be useful for a few things beyond giving the best gaming motherboard a futuristic aesthetic. You can program it to change colors with the CPU temperature or GPU temperature, or you can program game-specific keyboard layouts, for instance.
But sometimes you shut off your computer for the night and the RGB lighting is still cycling on the motherboard. At first glance, there isn't a straight-forward way to disable RGB when your computer is in an off-state, but it's possible without flipping your PSU switch. You just might have to look in a few different locations.
If you'd rather keep your room or office as dark as possible once it's time for bed, or if your other hardware components have enough RGB for five computers, here's how you can disable the RGB lighting on your motherboard.
Sometimes you'll find a setting in the BIOS to disable the RGB, but some motherboard manufactures use their own proprietary lighting control applications.
To access the BIOS, press Delete or F2 at startup. These keys are standard, but your motherboard might utilize different keys, which will be listed on the POST screen just under the brand logo for your motherboard.
For Asus motherboards
Look for a setting that says ROG Effects under the Advanced menu option. Click on Onboard LED, then select Disable, and the RGB on your motherboard will shut off with your computer.
For Gigabyte motherboards
Click on the Peripherals menu option and look for RGB Fusion near the top of the list. RGB Fusion will have several different options to change the LED lighting mode, but just select Off to deactivate the RGB entirely.
For MSI motherboards
MSI uses its own application called Mystic Light to control the RGB lighting on compatible motherboards and other components. First, download the software, let it detect all of your PC's RGB devices, and then select the motherboard icon at the top. Under the Light Effect column, click off.
For ASRock Motherboards
ASRock also has its own RGB utility software. First, download ASRock's RGB Polychrome Utility. After opening the program, toggle the RGB LED switch to Off, then check Apply All to make sure the lighting on the motherboard is also off. If you want to turn the RGB effect back on sans the motherboard, make sure that Apply All isn't checked. Having that option checked will sync all your lighting effects to the motherboard.
Note that the above instructions might also turn off the motherboard RGB while your computer is on. It seems like not every manufacturer has the option to keep motherboard RGBs on while the computer in on, and off while the computer is off, but this will get you one step closer. Having an Asus motherboard myself, I appreciate that I can turn off its RGB lighting when I shut down my computer.
When Joanna's not writing about gaming desktops, cloud gaming, or other hardware-related things, she's doing terrible stuff in The Sims 4, roleplaying as a Malkavian, or playing horror games that would give normal people nightmares. She also likes narrative adventures.
Sours: https://www.pcgamer.com/how-to-disable-rgb-lighting-on-your-motherboard/
Led control gigabyte
With AORUS Motherboards, RGB Fusion is even better with Digital LEDs.* RGB Fusion offers users the option to control onboard RGB and external RGBW / Digital LED light strips for their PC. Already feature filled with colors and patterns, RGB Fusion on AORUS Motherboards are now upgraded with Digital LED support. With external digital LED strips*, where each LED is digitally addressable, users can experience even more patterns, styles, and illuminations.

AORUS Gaming Motherboards will support either 5v or 12v digital LED lighting strips and up to 300 LED lights. RGB Fusion with Digital LEDs comes with 9 new patterns and various speed settings with more to come.
* Digital LEDs are available only on select Motherboards, external LED Strips, Digital LED Strips are not included with Motherboard purchase.
Sours: https://www.gigabyte.com/Microsite/494/features_style.html
GREAT or GARBAGE? Gigabyte RGB Fusion 2.0 - RGB Explained
RGB fusion app is one of the most popular software for PC light changing and customizing. But several problems can occur in the software that becomes an issue for you that can happen during typical usage or in games.
I can assure you that the software issues are easy to resolve. You can fix your problems by simply updating the hardware compatibility or other manageable solutions, which I shall give you.
Why is RGB fusion not working?
RGB Fusion won't work if the software has unwanted settings. These settings cause the app not to work correctly. On the other hand, conflicting apps can also create these errors. These issues are easy to resolve, and you can fix this problem very quickly on your own.
Keep reading, As I will guide you to learn everything about the RGB Fusion software issues and provide you the 100% easy solutions for them.
Also, Download RGB Fusion to customize your PC's motherboards, graphics card, LED strips, casings, and other peripherals in one click.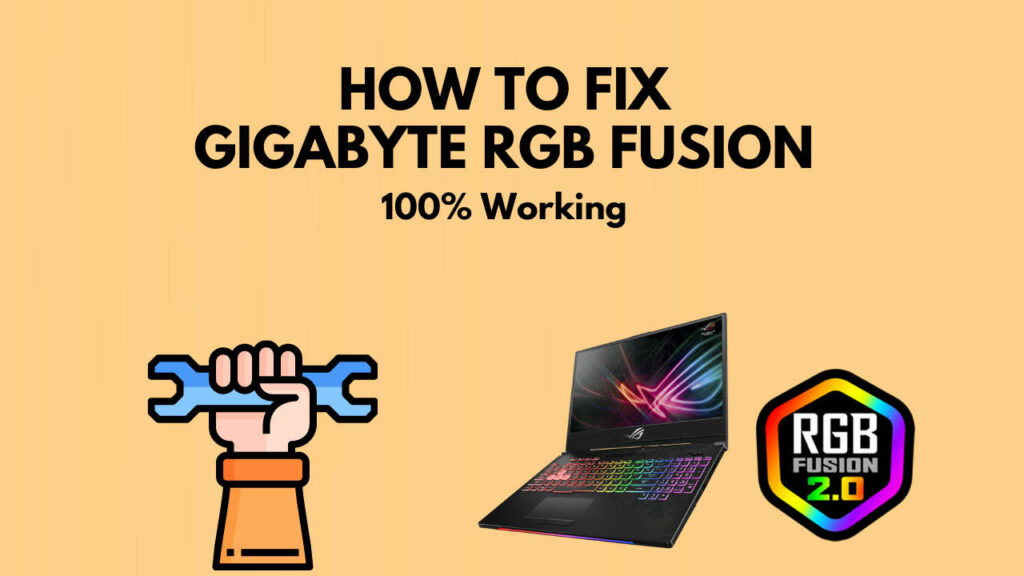 Most Common RGB Fusion 2.0 Problems
There are many reasons your problem can occur. Usually, the software does not work properly because of one or two issues that block the software processes. As a result, the software shows different problems and detection errors while running.
Here are some of the problems you can face while running the software-
LED lighting gets stuck
The LED lighting can sometimes get stuck because of some setting error. If your software is getting stuck while changing color, then it is the default color. This problem can arise because of not refreshing the BIOS settings.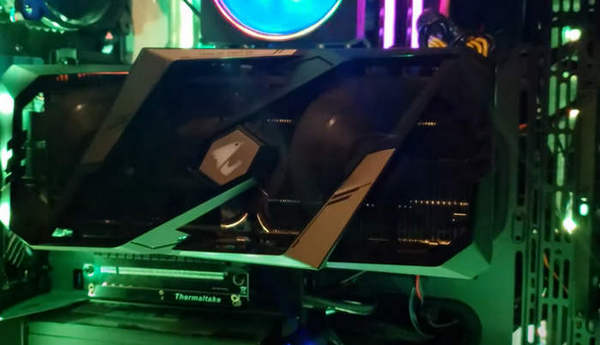 Also, check out our separate post on how to fix Logitech G Hub not working.
You can try the BIOS settings and fix this issue altogether. Changing the settings will fix the problem of having the default color. It will help you refresh the software and end the error.
RGB fusion doesn't detect gigabyte graphics cards
Your software can sometimes not detect the GPU because of software issues. Make sure that your GPU is from gigabyte and download the compatible software.
If your GPU does not support the software you have installed, then it will not work correctly. So, downloading the correct software for your hardware can help you detect the GPU and fix the problem you have smoothly.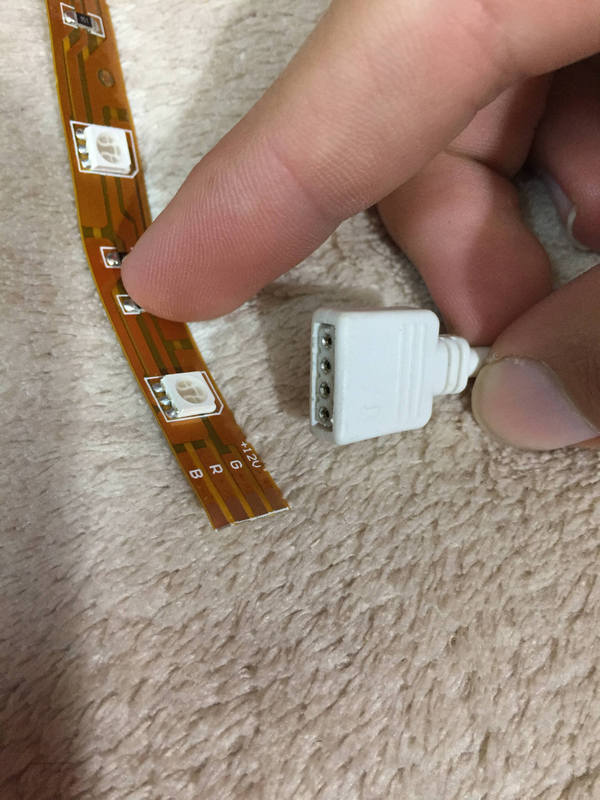 RGB Fusion app does not open
Many contradictory apps can hamper the smooth processes of your software. You can quickly fix this problem by uninstalling or stopping the software. The software uses the same systems from Windows that can hamper the software execution.
Here's a quick fix to origin won't open on Windows.
If your hardware is not compatible with the software, then it will not work or open too. So, make sure you have the right compatible hardware for your software.
Gskill Trident Z series RGB rams face a problem
Your software can sometimes have problems syncing with the Z-series Gskill trident rams. This problem happens because the software is corrupt. If your RGB fusion is evil or not up to date, the software will not open properly.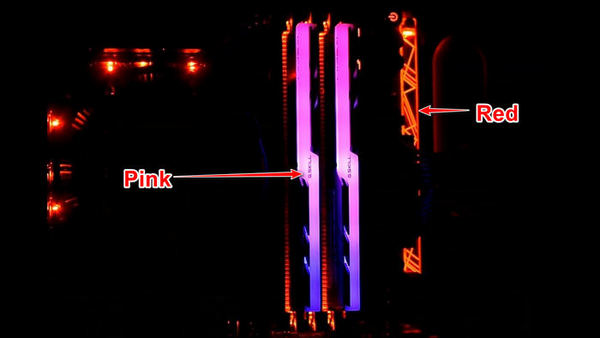 Check if you have the latest version of the fusion app and if it has the right files. Then the software will open properly. Other problems like not having the correct version of the software or having corrupted files can be the case.
Overclocked RAM does not run at its Full Speed
Sometimes your overclocked PC can not have the best of your RAM because of the software causing it to slow down. If your PC is not tweaking appropriately, RGB fusion can be the cause.
Here is a quick guide on how to overclock DDR4 RAM.
If you end the RGB Fusion app from your task manager, this problem will not occur anymore. The software can take up memory usage to make your PC slow. So, remove the task when you do not need it anymore.
Fix Gigabyte RGB Fusion 2.0 Not Working
Here are the steps to fix RGB Fusion 2.0 not working:
1. Check Hardware Compatibility
The software will not work if you have the wrong hardware connected to your PC. ICue manages and customizes your hardware, but if your hardware does not support the software, you can not use the app properly, and it may lead to the software having issues working.
Also, check out our separate post if your Corsair iCUE is not working.
So, check your hardware compatibility before using the software. Here is a list of compatible hardware with the app-
1. Motherboards-
Aorus X299
Aorus Z270x
Aorus H270
Aorus Gaming B8
Aorus B250
Aorus AX370
Aorus AB350
2. Graphics card-
RTX 2080 series
RTX 2070 series
GTX 1080 series
GTX 1070 series
RX 500 series.
The Aorus RGB memory 3200hz is compatible with RGB fusion.
3. Keyboards-
4. Mouse-
5. Casings-
Gigabyte XC700w
Gigabyte XC300w
2. Uninstall Aura Sync, iCUE, and Riot Vanguard
Many contradictory apps like Aura Sync, ICUE, and Riot vanguard can hamper your software's smooth processes. You can quickly fix this problem by uninstalling or stopping the software. The software uses the same systems from Windows that can hamper the software execution.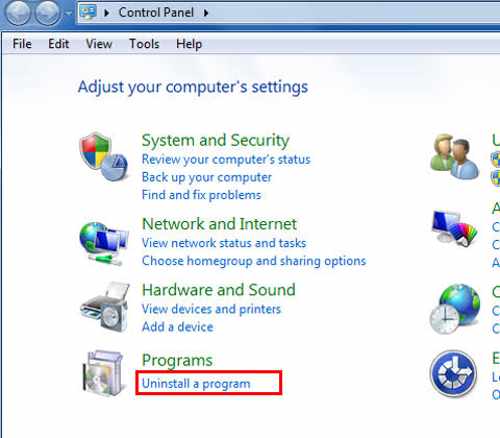 Here's how you can download aura sync quickly and also fix any aura sync issues.
Here are the steps to uninstall the contradictory app-
Press Windows + X keys and in the menu shown, select Apps & Features,
Click the app, and then click on the Uninstall button.
Follow the prompts on your screen to Uninstall the app.
Check if there are any other conflicting applications.
Restart your system and check if the software is working fine.
How to stop RGB fusion from controlling RAM
Detecting the RAM of your PC can be problematic for the software sometimes. This issue can occur if you do not have the correct version of the software installed. Many contradictory apps or files can also be the case for this error. Also, check out our separate post on how to fix MSI Dragon Center not working.
Here are the steps to stop RGB Fusion from controlling RAM:
Open the directory where you have installed RGB fusion.
Delete the files Spddupm and SPD_Dump. They cause conflicts between RGB fusion and Trident Z Lighting Control.
Install the latest Trident Z Lighting Control app
Check if you can sync the RGB lighting of the RAM.
How to Fix RGB Fusion 2.0 Not Detecting GPU
Your GPU can have detecting issues with the software because of some settings or contradictions. You can quickly change some events to fix your problem. Here are the steps to fix RGB fusion not detecting GPU:
Uninstall Geforce Experience.
Change the settings to default from the Nvidia control panel.
Search your graphics card's model number on google.
Open the official website results to find the video card's compatibility.
Install the software that is on the official website or the Box of your graphics card.
Run the software RGB fusion or RGB fusion 2.0.
See if it tweaks the settings as your wish to control your GPU's RGB lighting.
Here's how you can monitor CPU GPU temperature.
How to Fix Gigabyte RGB Fusion Not Changing Colors
Your software can have issues changing the color of your hardware. It can stick to the default color because of software issues. Refreshing the app from the BIOS setting can help you resolve the issue.
Here are the steps to fix Gigabyte RGB Fusion not changing colors:
Restart the computer
Press F2 or Del to enter BIOS.
Open the Peripherals tab and open RGB fusion.
Disable RGB fusion.
Click on the save setting and exit.
Do the same thing and enable the RGB fusion from BIOS.
Save the settings and exit.
Open the RGB fusion app on your computer as an administrator.
Check if the lighting is changing color for different effects.
Fix RGB fusion interfering with RAM overclocking
Your software can take up the memory of your PC to prevent overclocking properly. Ending the task and running the PC can help you resolve this problem. Here is how you can complete the software and stop it from interfering with overclocking:
Open the Peripherals tab and click RGB fusion.
Turn off the RGB fusion software.
Open the Power tab
Check your BIOS.
Turn on ErP to prevent  RGB lighting when the PC is off.
Save the settings
Unplug your PC from the power source
Plug it again so that the function of ERP can work properly.
FAQ
Question: Is the RGB Fusion software free from malware?
Answer: RGB Fusion is safe and secure from malware. You will find no issue regarding malware and other errors. Freely use the software without any hesitation.
Final Thoughts
RGB Fusion is an excellent app to use, but sometimes it causes many problems that can be irritating to bear. The issues are not very big, and all of them are solvable on your own.
You can easily make the issues of your software go away and have a clean performance. The solutions I gave are very elementary, and you can do it quickly.
These problems can sometimes kill your runtime mood, but I can assure you that you can quickly get rid of the problem you face with the software if you follow the steps.
Sours: https://10scopes.com/fix-rgb-fusion-not-working/
You will also be interested:
I put on swimming trunks, Sasha ran naked, sparkling with a neat ass oh (uh, Stas. Brake!) We returned to our parking lot. Fuck. Zhenya was lying on the sand. She sunbathed.
5968
5969
5970
5971
5972