Keeping your living space organized 24/7 is not always the easiest task. But luckily, there are plenty of handy solutions waiting to find their way into your dwelling, and cubby storage units — which can be used all over the home — are one of them!
From cozy reading nooks to elegant hamster cages, these cubes are extremely versatile and can be customized for any room.
But don't just take our word for it. Explore the 23 creative storage cubby projects below, which are sure to inspire your next DIY endeavors.
01/23
Media Entertainment Console
Several Ikea shelving units were used to create this mid-century modern media console. The doors of the cubby storage were given an upgrade with self-adhesive walnut veneer. New legs were also installed to complete the chic look.
02/23
Modern Changing Table
John Petersik
|
Young House Love
The cubbies in this nifty changing table are perfect for storing all sorts of baby products, like diapers, blankets, and toys. Much like the console above, a piece of Ikea furniture was given a facelift to create the modern unit.
More specifically, stained wood was installed around the outer edges for a contrast of dark and light between the white interior cubbies and wood exterior.
03/23
Adorable Rabbit Home
Even pets can get in on the cube storage DIY action as a sweet bunny calls this lengthy storage unit home. The piece is created from an Ikea KALLAX shelf, in which archways were cut through the dividers to allow the rabbit to roam freely.
Only one door was attached to the unit at the far end — this is the bunny's designated sleep area. A panel of wire fencing was then used to seal off the rest of the cubbies so that bun-bun wouldn't get loose.
04/23
Floating Box Shelves
Miss Cutiepie Inspiration
Cubes of all different sizes were attached to a wall to create a new take on floating shelves. These boxes may be in a child's bedroom (and work extremely well!), but they can also be used all around the house.
We're talking bathroom organization, cooking utensil storage, and even living room decor.
05/23
Record Player Storage
Building a vinyl nook in your home just got so much simpler with this budget-friendly record player storage hack.
Pairing an Ikea KALLAX storage unit with wooden mid-century modern legs stained a darker color, Sarah & Nick from the blog of the same name were able to put together this radiant record shelf.
06/23
Open Closet Cubby Storage
Putting your entire closet on display for all to see can be a dealbreaker for those considering an open wardrobe. Luckily, cube storage can help keep your tees, jeans, and even PJs, neat and tidy.
07/23
Spacious Kitchen Island
What do you get when you combine a cubby storage unit, wooden tabletop, and metal legs? The answer: a nifty kitchen island that's incredibly affordable and super easy to put together.
08/23
Makeup Storage In A Cubby Unit
https://www.reddit.com/r/makeuporganization/comments/e9vcz5/ikea_kallax_bookcase_is_the_goat/
|
Reddit
Sometimes you don't have to completely reinvent the wheel when it comes to chic organization. Simply take a look at how effective an Ikea KALLAX shelf unit was used as a simple vanity station.
It houses both makeup and plants in such an elegant and functional way.
09/23
Plywood Built-In Shelving Unit
Amelia Tatnall Lawrence
|
Paper & Stitch
Ditch the storebought cubby units for handcrafted, built-in plywood shelving organization. It's a simple structure that provides plenty of storage options.
The dimensions of the unit and number of cubes will be determined by the size space it's being built into.
10/23
Adorable Cube Nightstand
Adding hairpin legs to a floating wall cube was all it took to transform the simple square into an adorable nightstand table. How lovely!
11/23
Nifty Coffee Station
Installing a wooden countertop on a cube storage unit created this adorable coffee bar. The caffeine station was completed with two dark doors that contrast the white inner cubes so wonderfully.
12/23
Work Desk With Plenty Of Cubby Storage
Working from home has become a new, and very much accepted, reality for many. So what better time than now to craft yourself a functional desk with sufficient storage.
Follow in the footsteps of this nifty DIYer who used several Ikea KALLAX shelving units to create a long desk, complete with a foot long tabletop.
Kelsey & Becky
|
The Sorry Girls
Here's another pet home DIY that's crafted out of cubby storage. The hamster cage project was similar to the rabbit house above as tiny archways were drilled into the inner panels to allow your little buddy access to each cube.
A wooden frame with mesh wire was also attached to the unit creating a long door that opens and closes. The entire piece was then elevated on legs and adorned with hamster accessories.
14/23
Entryway Console Cubby Unit
Searching for a functional multipurpose unit that can actually fit in your tiny entryway? Look no further than this mid-century modern console that features four storage cubes. The affordable piece is built out of plywood and houses wicker baskets for easy, pull-out storage.
As for the best part, the console doesn't have to be kept to just the foyer. It can also function as an adorable changing table in a nursery.
15/23
Functional Island For Tiny Kitchens
Christoph Molitor
|
IKEA Hackers
Even homeowners with tiny kitchens can craft an island. Space restrictions may not allow for the large cubby storage island above, but a unit that's half the save can be turned into a work table with the addition of metal legs and a bamboo shelf turned into a countertop.
16/23
Cube Storage Room Divider
Leendert & Nienke
|
IKEA Hackers
What do you do if you need to divide one large space into two separate sections but don't want to completely isolate them?
Well, if you're anything like this crafty DIYer you'll combine several Ikea KALLAX units into a towering room divider that comes equipped with a built-in desk.
17/23
Hidden Wardrobe In Storage Cabinet
Running low on closet space? Kelsey and Becky of The Sorry Girls offer a crafty solution — a concealed wardrobe in a cubby storage unit.
The cabinet is crafted from an Ikea KALLAX shelf that was given an update with mid-century modern legs, stained pine wood doors, and contemporary handles. A wooden rod and gold hooks were also installed inside the unit for even more storage possibilities.
18/23
Give Your Existing Cubby Unit A Modern Update
A fresh coat of paint — or in this case, stain — can do wonders. Take it from Katie of Purely Katie who gave a cubby organizer she bought at an auction for $5 a complete makeover by sanding down the entire unit and applying stain to each panel. The result is nothing short of stunning.
Sara Davis
|
Sincerely Sara D
In collaboration with Cassity of Remodelaholic, Sincerely Sara D shares the crafty building plans for this shoe storage unit. The DIYer was able to use quite a bit of elbow grease to transform a vintage mail sorter into the perfect entryway staple.
The four cubes of an Ikea KALLAX shelving unit can create an adorable house for dolls. The home has a bedroom, kitchen, bathroom, and living room. Each is decorated with wallpaper, lights, and tiny furniture. How adorable!
21/23
Wooden Crate Ornament Display
Sarah Ramberg
|
Sadie Seasongoods
Turn a wooden bottle crate that comes equipped with cubby storage into a festive ornament display. Hooks were installed into all 12 of the cubes to suspend the holiday decorations. Yup, it's that simple!
22/23
Diagonal Wall Shelving
Shifting the orientation of a traditional bookshelf from running vertically to diagonally may be a simple change, but it is one that can drastically alter the aesthetic of a space. Plus, the diamond cubbies allow you to get creative when stacking novels and decor.
23/23
Reading Nook With Hidden Storage
Natalie Stein
|
IKEA Hackers
A cube storage unit can even be turned into a super sweet reading nook in a child's bedroom. The cube piece became a square bench with a cozy quilt and rug top and toy storage below. It's such a simple, inexpensive, and adorable DIY that can be built in a few hours.
Sours: https://www.makey.com/cube-storage-ideas
10 Best Things To Put On Your Cube Storage Shelves
Cube storage shelves or cubbies are a great way to organize your things, regardless of the size of your space. They are cheap, versatile, and an increasingly popular storage option because they are modern and efficient. You can find these cube furniture in a lot of forms like bookcases, wall units, individual shelves, or modular compositions.
Each has its own unique features that can suit every space or room and hold every item you can think of. They may look simple, but cube storage shelves offer a wide variety of materials and design options for your interior. Some of them include modular cubes that allow more flexibility for your growing storage demands. There are also clear display boxes that provide a practical yet beautiful way to show off your precious collections.
You can find them anywhere, and there are plenty of creative ways you can use them to make your home more efficient. Check out these stylish ideas that make use of these cube boxes. You may find inspiration from these suggestions and come up with your own storage ideas!
1. Nightstand Essentials
Photo from IRIS USA
Read More Reviews
Versatility is one of the best qualities of cube storage shelves. You can use them as a substitute for furniture such as nightstands. Storage cubes do not look as bulky as regular nightstands, making them a better option for displaying various items like books and accessories or holding extra sheets and blankets. You can also put anything on top of the cube, from your reading glasses to a night lamp. Storage cubes provide a modern display with hidden storage options.
Get your hands on this nightstand wood storage shelf here!Check Latest Price
2. Kids Toys
Photo from EZOWare
Read More Reviews
Storage cubes are very useful for storing every little item in your newborn babys nursery or kids playroom. They offer a neat and clean way to organize their books, toys, clothes, accessories, drawing supplies, etc. Cube storage shelves for your kids room also provide a huge storage capacity while complementing the youthful vibe of the space. You can find bright plastic cubbies with patterns and accents that correspond with the color scheme of the room.
Check out the price of these cute boxes NOW
3. Home Bar
Photo from ClosetMaid
Read More Reviews
Cube storage shelves are a perfect way of organizing a home bar. Even if you have only a little space in your home, you can still make find a way to get yourself a cozy bar with cube storage shelves. You can fill your storage cubes with plates, glasses, mugs, and your favorite bottle of liquor. It can make for a nice entertainment corner when you have friends and family over. Cubbies can fit a coffee station or mini bar, especially if you live in a small apartment. You can place it along the wall so it does not block any pathways. Also, your home bar can be decorated by adding a few vases, candleholders, plants, a mirror, or an artwork. Make your mini-bar a representation of who you are!
Catch hold of this organiser NOW!Check Latest Price
4. TV or Media Cabinet
Photo from ioHOMES
Read More Reviews
In whichever part of the house it may be, cube storage shelves are great for organization. It can be used for virtually anything, from the dining area to the living room. Storage cubes are a terrific option to use as a TV or media cabinet. The bins are incredibly functional and can store your magazines, books, CDs, DVDs, or Blu-rays. You can arrange modular cube storage shelves in many interesting ways to create a fun entertainment area in your living room. There are lots of details and designs that come with their own flair, and were confident that you can find one that suits your needs. This makes it a dynamic decor option with great flexibility and functionality.
Catch hold of this TV & media cabinet TODAY!Check Latest Price
5. Office Supply Holder
Photo from Bankers Box
Read More Reviews
Cube storage shelves are a great storage option to make the most out of your office space. It offers a good way of organizing your important documents, stationery, reading materials, and supplies necessary for your work. Cubbies create an interesting visual dynamic and efficient storage in modern offices.
Get your hands on this storage option NOW and organize your office supplies!Check Latest Price
6. Bathroom Essentials
Photo from Organize It All
Read More Reviews
Storage cubes are equally useful and stylish. Aside from the common areas in the living room or the office, they can also be used in the bathroom. Cube storage shelves help save space by holding a considerable amount of toiletries. You can efficiently store and separate your first aid kit, cosmetics, towels, and toilet paper. The shelves keep your bathroom clean and orderly at all times.
Check out the latest price of this bathroom storage and transform your bathroom!Check Latest Price
7. Kitchen Wares and Utensils
Photo from Whitmor
Read More Reviews
Kitchen storage can be tricky, but cube storage shelves are more than a superb answer to these woes. Each cube can hold a good number of kitchen utensils and tableware for easy access and organization. Your serving dishes can go into one cube while glasses or cutlery go into another. The open shelves feature also gives your precious china and crystal flatware its own special place, making them a good spot to be displayed.
Get your hands on this kitchen storage option TODAY!Check Latest Price
8. Clothes and Accessories
Photo from Whitmor
Read More Reviews
Whether its placed in your bedroom or the laundry room, cube storage shelves can keep your various clothing items organized. Sometimes, it can be hard to find the perfect shirt or pants when its stored in a closed space like a cabinet. Storage cubes with open shelves remove that hassle by allowing you to easily locate any clothing article you may need. It can make room for your jackets, shirts, jeans, underwear, even accessories such as hats, scarves, or gloves.
Get this cube organizer here.Check Latest Price
9. Arts and Crafts Supplies
Photo from ArtBin
Read More Reviews
Cube storage shelves provide enough space for various crafting supplies. For example, modular cubes can hold your art materials, drawing boards, sketchbooks, crochet, and various items in your DIY kit. You can find different designs or colors like wall-mounted acrylic display boxes for a more decorative and functional storage solution.
Get your hands on this storage NOW!Check Latest Price
Display Items
Read More Reviews
Cubbies are a great way to create a more aesthetic and visually pleasing decoration. They help organize your display items at home that you do not want hidden inside a drawer. These decorative elements include plants, frames, figurines, or even jewelry and accessories. Cube storage shelves help get rid of clutter and maximize your space by turning small items into decor. There are different colors and textures that can add an accent to your interior. These will make your home more attractive and spacious.
Get your hands on small plants to store in your cubbies NOW!Check Latest Price
Cubbies are very practical and help keep the area clean and tidy. They come in various sizes, colors, and designs. You can store almost anything you can think of inside these cubbies while making your home more stylish. The ideas mentioned above are not the only items you can put in cube storage shelves, though. Think outside the box and get creative by also adding them as part of your home decor and fully transform your home into a modern place thats as visually appealing as it is functional.
Sours: https://storables.com/storage-ideas/storage-shelves/best-things-to-put-on-your-cube-storage-shelves/
Cube storage is so popular because its efficient and modern. Used in every room it can hold everything from books to kids toys. Though simple, storage cubes come in a variety of materials and designs offering various options for your interior. Modular cubes allow for more flexibility when it comes to growing storage demands. And clear display boxes provided with a practical yet beautiful way to show off your precious collectibles.
Cube Nightstands
Storage cubes are versatile, so you can use them in place of many other furnishings like nightstands. Cubes are better than those regular nightstands because they dont look as bulky. You can display accessories or books all the while hiding extra blankets and sheets inside the storage baskets.
A DIY by The Every Girl uses Ikeas Kallax shelf as a glamorous nightstand. And it fits seamlessly into the white modern bedroom thanks to its smooth and streamlined design.
House of Rose used the cubby shelving from Target to create a nightstand for this adorable teen girls bedroom. Outfitted with two grey bins and wire baskets the nightstand provides with display and hidden storage options.
Anything can go on top of a cubby from a night lamp to reading glasses. Here Mandy of House of Rose used decorative letters to spell the appropriate Dream and Pretty Little Things.
Cubes for Kids Storage
This nursery by Sissy and Marley makes use of the cubby shelving for storing all the little things a newborn may require. Striped bins offer a neater, cleaner way to organize storage as well as provide a contrasting pattern to the star spangled wallpaper.
Bins and storage boxes can always be replaced with ornamental accessory bowls, display boxes and objects, which will give your storage a more decorated look.
Leclair Decor also makes a case for cube storage in a kids room. It looks neat and highly organized and seems like it has a huge storage capacity.
Bright plastic bins act as accents and correspond with the rooms color scheme. They can also be signed for easier organization and access to the toys, books, or drawing supplies.
Big cube storage doesnt have to be limited to the kids room only. The Graceful Welding used a 5×5 Kallax shelf from IKEA to organize an office closet. As you can see its a pretty cool way to also display family photos and trinkets.
Besides the weaved storage baskets they used kraft paper magazine holders and accessory dishes to keep the closet well-organized.
Cube Storage Home Bar
Organizing a home bar is a challenging task. You need quite a bit of space and custom furnishings. Or do you?
This Raleigh apartment features an Ikea shelving unit turned into a home bar. Filled with glasses, plates, and bottles the cubby makes for a nice entertainment corner.
Its a great way to fit a home bar or coffee station into a small apartment. Treat it as a console and place it along the wall where it will not obstruct any pathways.
A few candleholders, vases, or planters should be enough to add a bit of flair to it and a mirror or an artwork should complete the arrangement.
Cube Storage For Every Room
As if to prove that the cube shelving can be used for virtually anything Marta of Sweet Harmonie has created a room divider out of one. Sweet little thing separates living and dining areas from the rest of the room creating a more intimate atmosphere.
Here the shelves arent used to the fullest, but this is what gives them such an airy look. Besides, the bottom shelves with storage drawers seem to be enough to store some books or utensils.
A small cubby also makes for a great TV cabinet. Fill it with bins for a more organized look or leave the shelves open; its incredibly functional.
Modular cubbies can provide even more storage space and, moreover, arranged in many interesting ways to create an entire entertainment center.
As an alternative you could use some wire storage cubes if youre after a more utilitarian look. If not, though, here is a wire shelving by Verner Panton that looks as exquisite as wire can get.
First created in the wire shelving design still looks modern. Staying true to the original design specifications it can be stacked and rearranged in a variety of ways to fit with your interior and needs.
Not all storage cubes are plain white. Some designs are eye-catchy and even come with their own flair. These rather retro-looking perforated cubes are full of detail.
Some feature wooden legs and can be used separately. Others can be stacked as in case with the modular cubes. And their colors offer great dynamic and flexibility when it comes to decor.
Office Cube Storage
Customized cube storage is never boring either. Melinda Delst Interior Design and Studio Modderman worked together on Fairphones head office design and came up with a cube shelf idea for the kitchen.
Framed in steel these wooden cubes are housing tableware, some products as well as small decorative plants. What a neat alternative to the tired kitchen cabinets!
Where do you need efficient storage the most? Why, a home office, of course! Cubby shelving takes up little space, but offers a splendid way of organizing your reading material, office documentation, and even crafting supplies.
In this modern office the checkered cubby shelving creates an interesting dynamic. Its glossy doors are disguising half of the library amplifying natural light from the window. And the open shelves show only the of your choosing.
Cube storage in a crafting room, what can be better? Stowing all the little crafting supplies in storage baskets keeps the room neat and clutter-free.
Cubbies are great at dividing supplies by categories or need, which helps immensely with space-management and organization.
Home Library Cube Storage
Its not hard to see why Ikeas Kallax shelving is so popular. Look at how these stacked units create an impressive library/display in an entrepreneur couples San Francisco home.
The floor-to-ceiling shelving was safely fixed to both the ceiling and floors and each unit was bolted together. Achieved on a budget the result looks luxurious and expensive.
Read Your Bookcase is one of those designs that stirred up the net back when it just came out. And you probably can see why. Spelling its very name the bookcase comes with 16 cubic shelves that allow for flexible book storage.
Even when its filled up to the brim you can spell out each and every word. No more plain book arrangements there.
Lago Sistema Net is another way to create a home library. These modular cubes come in a succession of lines with the occasional openings that make for an airy look.
Use it as a room divider or create a reading nook by arranging the cubes in a semi-circle. Possibilities are endless in terms of both size and arrangements.
Cube Shelves
Cube shelves are equally useful and versatile. These can be used in virtually any room from kitchen to hallway. These easy DIY cubbies were made for the bathroom.
Their L-shape ensures a neat intriguing look and decorative display objects help jazz up the entire room.
Modular cube shelves are an even better idea. These can fill up an awkward corner going all the way up in alternating patterns. Made from stackable differently sized cubes the system can be rearranged on a whim.
It can be used as floor shelving or a wall unit. Available in six different colors the shelf looks like itd make a great addition to the kids or teens room.
Cube Storage for Kitchen & Bath
Cubby wall shelving seems like a perfect fit for a kitchen. Glasses go into one cube, a serving dish into another and so every tableware item has its own special place.
Besides you can show off your china and crystal flatware on those open shelves. And if you would like to hide a thing or two a bin or a basket is always an option.
Open shelving is a tricky design solution. On one hand you get to display utensils, but on the other it may get messy very quickly and there is no way to hide it until you have time to clean and organize the contents again.
Before choosing cube storage for kitchen be sure you can keep the order on the shelves at all times.
A cubby in a bathroom is a space-saver. Its also easy to organize all those little things in a cube storage. Here is a great DIY shelving that separates first aid kit from the towels and toilet paper.
The idea of the project was also to give the guests an idea whats lies in each bin and where they can find what they need.
Display Storage Boxes
Display storage boxes are more decorative than functional, but they can often be both. For instance, these wall-mounted acrylic display boxes are used to organize kids things and toys in a sophisticated way.
Such boxes can also store a figurine collection or some art objects. Its a great way to create wall art all the while storing sensitive things that you wouldnt want to toss in a drawer.
Kartells textured plastic cubes are attractive and colorful. And since they are equally functional and decorative they can hold anything from shoes to antique collectibles.
Different colors are also helpful if you want to add an accent to the interior. Many a time storage cubes arent meant for making a statement in decor, but these were designed to attract attention.
Pappus Square Wall Display are the glass wall shelves you can also use as decor elements for your desk, nightstand, or side table. Use them to display your favorite plants or store jewelry and accessories. This is a great way to get rid of clutter and make every little thing work for your decor.
Probably the most important thing about cubby shelving is that its very affordable. The shelf itself will probably run you less than $ and storage bins and drawers wont mount up to even $ Cease this decor opportunity to organize your space and create all those things youve always wanted like a home bar or a library.
Sours: https://www.trendir.com/cube-storage/
😍 ORGANIZE WITH ME - CUBE ORGANIZER MAKEOVER OFFICE DECOR IDEAS - AMAZON HAUL + NEW CANDLE HAUL
  More DIY Ideas 
IKEA is a good place to shop good furniture at lower budget. and its getting really hot now for DIYers to get the basic unit and redesign for home decoration. Either you can re-arrange them, or re-paint them, they are quite versatile such as this cube unit and cube organizer shelves. Organization is a never ending topic for home owners, no matter your home is big or small. Today we are going to share a wide collection to use the cheap, versatile unit that can bring an effortless sense of cool to any room: storage cubes. You can find storage cubes anywhere from Ikea to Walmart and there are endless ways to use them to make your home a more efficient AND stylish place. Check out our more than 20 favorite ways to use storage cubes around the house.
For Living Room
If you are looking for a right furniture for your sofa ends? Make a storage cube coffee table by adding a wooden top functional accent piece.
Storage cubes make perfect DIY entertainment centers.
One Good Thing
For Your Office
If you're crafty, you probably have shelves of your various supplies. Looking to consolidate to one area? Why not make your craft table your storage area as well with some cubes underneath the table top.
Family Handyman
Save desk space and put some cubes along the side of your office desk.
For Bedroom
Small bedroom? You'll need to utilize your space as best you can.
Architecture Art Design
IKEA Hacks
A few simple cubes gives you enough tabletop room to put a lamp or an alarm clock next to your bed, but the shelves underneath also provide extra room for things you need right for fun decor.
One Good Thing
For Kitchen
A Bar station that is perfect for entertaining or for a little reprieve after a long day, this rolling bar is a great way to keep your alcohol organized and displayed with style.
The Every Girl
Open cube shelves are good options for modern kitchen decorations.
For Babies and Kids
What a simple way to keep the playroom organized! After an afternoon of playing, that room can be pretty messy, but having easy-to-access storage is the first step to keeping your playroom as neat as possible.
Make your own changing table with a few sets of cubes! This way you can have all the supplies you'll need close at hand. Just make sure the cubes are tall enough so that you're not hurting your back every time a diaper needs to be changed.
This bookshelf dollhouse makes for the perfect mini-home! The cubes can act as rooms in the dollhouse and your kids can even cut-paste and draw for themselves.
Land of Nod
Mount cubes onto walls as toys, collections, or even living plants display.
For Bathroom
No bathroom closet? No problem! Keep towels and other toiletries stowed away inside some nifty storage cubes
For Laundry Room
So much laundry, so little time. To keep the flow of laundry quick and smooth, keep the laundry room organized with some well-placed storage cubes. Hold detergent, dryer sheets, even store loads that are waiting to go into the washer or dryer.
Organize Your Cats 😀
If the cubes are removable (meaning they separate from one another) stack them on top of one enough at some fun angles. Then, cushion the bottom of each cube and you've got a DIY playground your cat will adore.
Hausinteriors
ANGEL
Sours: https://www.fabartdiy.com/storage-cube-organizer-ideas/
For storage ideas cube
Styling Cube Shelves Made Easy: Our Top 9 Rules Revealed
Youve been asking me for advice on styling cube shelves for ages now. And so today, your wish is my command.
If youve got a popular black or white shelf on your hands, like the IKEA Kallax, filling each of the squares so they look good can be a challenge. I find the shelves often look under-stuffed or absolutely heaving. Theres rarely anything in-between.
Not only are they empty or too-full, they often just dont look stylish overall. I feel your pain, and Im here to remedy it. Below I want to share my top 9 rules for styling cube shelves with you. Ill get onto styling longer floating shelves soon, as I know theyre also giving you grief. But I thought square shelving was a good place to start.
Drop me a comment at the end of this post if you have any shelf styling questions for me. Otherwise, read on and become a shelf styling ninja in a matter of minutes!
1. Establish a Colour Palette
This is a rule I apply to rooms as a whole, but it also applies to styling cube shelves. This style of shelving, especially in a black or white colour, is going to look rather messy and visually chaotic if you don't have a considered colour palette going on.
It's best to choose up to four colours and have those repeated throughout the squares in the shelf. I know, this might not be easy if you're working with books, but try your best to curate the spines. Also, I'd not advise you fill an entire cube shelf with books anyway. It's too much of one thing and doesn't allow for any negative space or breathing room.
2. Mix a Variety of Shapes
A major mistake I see time and time again when people style cube shelves is shape repetition. All too often there are loads and loads of vases or vessels of the same circular shape popped into the squares. And it just doesn't give the confined space you're working with any interest.
To remedy this, pop one round vase in by all means, but ensure you also have objects with cleaner lines (squares or rectangles) and then also include something with a more fluid edge. The image above via Domayne showcases this rule perfectly, even if the cubes themselves need to be filled a little more.
3. Have a Medley of Textures
Variation of textures is also key. It's another mistake I see a lot when people make when theyre styling cube shelves. I find they put loads of gloss ceramics, for example, into the square of a white cubed shelf. It ends up looking like a store display. You don't want your home to feel visually merchandised. You want it to feel curated, stylish, and a reflection of you.
So keep an eye on those textures. You want your vignettes within each cube to feature decor items that are hard and soft, smooth and rough, matt and shiny. You get where I'm going with this.
Related:Sure-fire texture cheats to make every room at home feel amazing.
4. Lay Books Vertically and Horizontally
Books are a fave of mine when it comes to styling cube shelving. I've already pointed out that you cant stuff every square on the shelf with books. But it's also important I point out that you should avoid having them run all the one way.
Instead, have some stacked horizontally, while other cubes will feature them vertically. Doing this makes the overall shelving look feel more character-filled, instead of pointing the eye in an up-and-down or side-to-side motion.
Also dont have cubes with just books in them horizontally. Pop a decor item on a stack of books in a cube instead. You can see this in the IKEA image above and it looks gorgeous.
5. Fill Right to the Back
You shouldnt have your objects inside each cube to stand in a row, perfectly side by side. Not only does it look a bit odd, but you're not making full use of all the space you have in each cube.
The best approach is to remember depth of field. Have some shorter items at the front of the cube, and some taller items at the back. You want to be able to stand far away from the shelf and not see masses of dead space at the back of the shelf.
You also want to be able to move closer to the shelf and discover hidden moments within the cube. So dont push everything to the front. Enjoy a little mystery!
6. Go Up, Not Just Out
This relates directly to what I was saying above about ensuring you fill right to the back of the cube. While it's important to have some items at the front of the cube and some at the back to fill the space, it's equally important to remember height.
If you're stuck for tall objects to put at the back of your cube, consider placing certain items on their side. In the image above, for example, we have a gorgeous gold tray on its side which takes up a rather large section of the cube. And you'll also notice bowls and cups are also stacked to ensure there is height at play as well.
Photo frames are a great way to get height at the back of your cubes too.
7. Break Outside of the Cube
I prefer the styling of a cube shelf to feel less ordered and contained. It doesn't have to be so rigid and so clean-looking. With that in mind, consider having items work their way out of a few of the cubes.
Plants are a great idea here. I love a draping plant on a taller cube of the shelf that can hang down in front of some of the other cubes. It just makes the whole scene feel rather interesting and a little more relaxed. You could even have a folded throw with tassels hanging out of the cube a little, so everything feels less orderly.
8. Do Storage within Storage
I know that the squares in your cube shelf can be hard to fill. You also don't want it to feel super cluttered. The ideal solution here is to find storage boxes and containers to pop in a few of the cubes to take up space.
This approach not only fills up some of the cubes, but it makes for a more organised shelf and it also allows you to hide some of the smaller items you don't want out on display.
When styling cube shelves, try and refrain from the obvious square wicker baskets. I love the felt ones above from IKEA. So soft, so soothing, and not predictable. Also fill holes randomly, rather than having too many boxes sitting side-by-side.
9. Personalise the Cubes
While you know I adore a decor trend and love to shop for them, it's important your shelf reflects you. This is the perfect time to look in all those old boxes at photos you could put in a frame. You might find a travel memento you can display in a vignette. And you could even discover something that's been passed down to you that you totally forgot you owned.
Going inside your own collection of decor goodies means the styling of your cube shelf will truly reflect you, not a retail store.
How do you go with Styling Cube Shelves?
I hope this post has helped you become a pro at styling cube shelving. And by all means dont be backward in coming forward in the comments below. If youve done something amazing with your cube shelves drop me a word or two below and share your secrets!
Sours: https://www.tlcinteriors.com.au/howto-decorate/styling-cube-shelves/
25 Best IKEA Kallax Shelf Hacks - DIY IKEA Makeover Ideas
Simple Ways To Organize It All With Fabric Storage Cubes
Ways to organize your space with fabric storage cubes. Versatile storage ideas using fabric bins, cube organizers. Simple, effective storage inspiration.


Fabric storage cubes are one of the best organizing tools you can use to bring order to your space. Theres so many different ways you can use them, and they make everything look neat and tidy.
The Benefits of Using Fabric Storage Cubes for Organization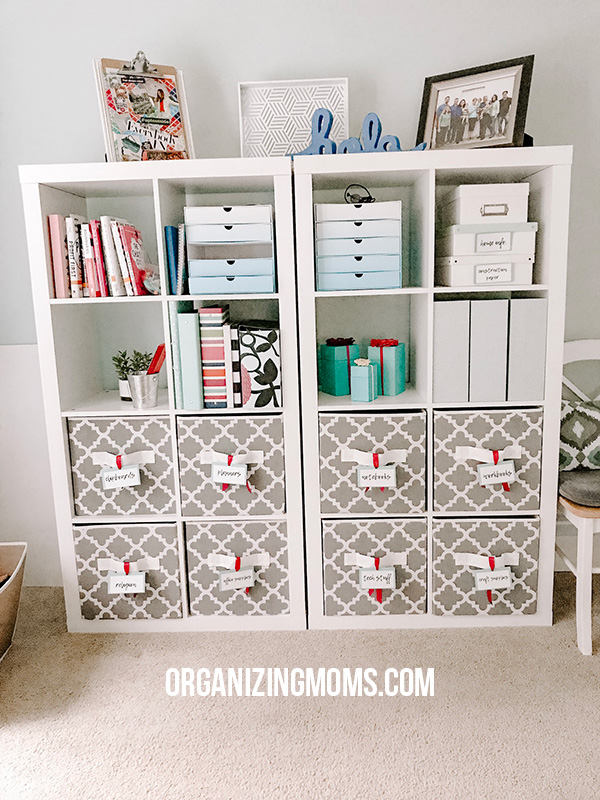 Versatility You can change how you use them as your storage needs shift.
Availability Most big box stores carry fabric storage bins, so you should be able to find some near you! Theyre also available online.
Beauty Fabric storage cubes come in different sizes and patterns, so you can find something that fits in with your decor.
Softness Theyre nice to use around younger kids who might take a tumble onto them while theyre trying to dig out their favorite toys.
Simplicity Theres no complicated set up. Usually you just have to unfold the storage bin, pop it up, and its ready to go.
Related:The Best Cube Storage Ideas You Can Find on Amazon!
Ways You Can Organize With Fabric Storage Cubes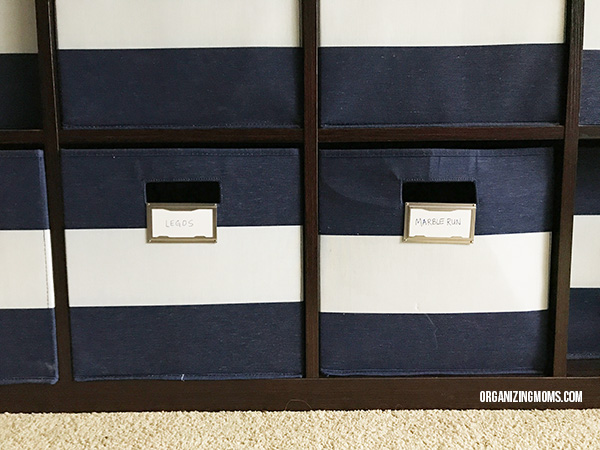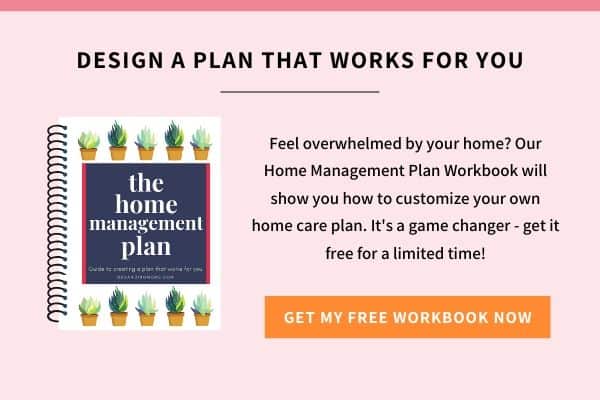 Organize Toys Fabric storage cubes can be used alone or on a cube shelf to organize toys. Great for playroom organization, or organizing a few toys in the main living area.

Contain Video Games Controllers, extra accessories, and even games can be neatly tucked away in a cube or two.

Corral Cold Weather Accessories Keep mittens, scarves, and hats all in one place.

Keep Items for Specific Activities We have one bin specifically dedicated to storing Cub Scout accessories and books. This makes getting ready for den meetings a lot easier, because everything is in one place.
Organize Clothing Fabric storage cubes make great drawers for jeans, sweaters, or even socks or undergarments.

Corral Board Games We have two cubes dedicated to board game storage in our family room cube shelf.
Stylishly Hide DVDs Stow them away with the spine-side up, and you can quickly find any DVD youre looking for, without having them all displayed on an open shelf.
Hold Extra Linens and Towels Matching fabric storage cubes in a linen closet look streamlined, and make everything easy to find.
Contain Magazines and Books If you have reading materials that you move from room to room, storing them in a bin together makes it easy to take to your current reading space.

Use As Extra Storage for File Folders or Binders If you have a lot of extra file folders you dont need to access on a regular basis, stow them away in an extra fabric storage cube. Not recommended for files that get a lot of regular use.Read: How to Start Organizing with Binders
The possibilities for using fabric storage cubes are endless! Theyre an inexpensive, beautiful storage solution.
Related Posts See the Fabric Storage Cubes in Action!
Sours: https://organizingmoms.com/fabric-storage-cubes/
You will also be interested:
What, the blood is playing. he asked dully, feeling his stepdaughter's warm thighs with his other hand. Stunned Alla did not even try to free herself. Stepfather's nostrils flared up predatory.
373
374
375
376
377