Transmission slips sometimes why?
MEMBER
FORD F
L
V8
2WD
AUTOMATIC
, MILES
Going in second the truck drives great. But when it shifts to third it just revs up. Fluid does not smell burnt and is full.
have the same problem?
Friday, January 19th, AT PM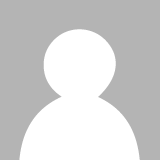 MEMBER
FORD F
V8
2WD
AUTOMATIC
, MILES
How do I change the reverse band in my transmission in my ford f the fluid level is fine. Please help me I love this site.
Wednesday, March 24th, AT AM (Merged)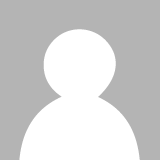 MEMBER
FORD F
V8
2WD
AUTOMATIC
, MILES
When my transmission goes into overdrive, transmission slips like it is in neutral. 1st, 2nd, and 3rd are o.K. If I shut off overdrive truck runs fine. Is this a transmission problem or is it something with a switch or computer issue?
Wednesday, March 24th, AT AM (Merged)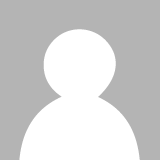 Thanks for this post I had this problem and had to get a rebuilt transmission the video was great BTW :)
Wednesday, March 24th, AT AM (Merged)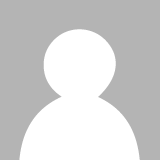 MEMBER
FORD F
V8
4WD
AUTOMATIC
99, MILES
We have this F and when it shifts to OD the transmission just neutrals out. When we were rebuilding it the direct drum and clutches were burnt so bad that we replaced all of that section. We also used a standard rebuild kit and a new torque converter. The problem is the same even after the rebuild. We have went through the valve body and checked for stuck valves and made sure that all the screens are clean. Do you have any thoughts on this?
Wednesday, March 24th, AT AM (Merged)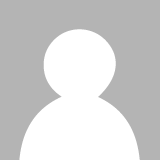 My first thought is to recheck the direct drum assembly for missing or damaged seals. You can use reduced air pressure and a nozzle to test all of the clutch assemblies. Then check all the case portals for debri. Is this the 4R70W or the 4R?
Wednesday, March 24th, AT AM (Merged)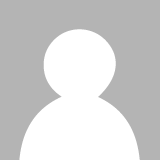 The transmission is a 4R75E. When we took the transmission back out yesterday we did air check the case and the drum everything seems alright. I thought that we had changed the direct drum but all we did was the steels, clutches, and seals. I got a whole new assembled drum last night. We are installing it right now. I will let you know how it turns out.
Wednesday, March 24th, AT AM (Merged)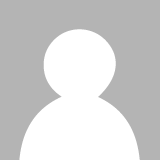 Well we replaced the direct drum with a new complete unit and the transmisison works fantastic hurray! Just thought I would let you know. Thanks for the help
Wednesday, March 24th, AT AM (Merged)
MEMBER
FORD F
L
6 CYL
2WD
AUTOMATIC
, MILES
I had the truck on ramps passenger side front and rear the other day to perform routine lubrication. Since then, the transmission is slipping, along with the speedometer reading erratically and the cruise not working.
I checked the wiring harness connector at the transmission and found a little fluid on the two wire connector.
The 'check engine light" is on and flashes sometimes.
Wednesday, March 24th, AT AM (Merged)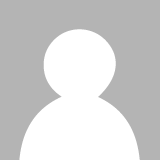 MEMBER
FORD F
6 CYL
2WD
AUTOMATIC
, MILES
My F (owned 1 week) w/ v6 and auto trans is making a high pitched buzzing noise after warm up like a ratcheting sound your hand ratchet makes going backwards but much louder. In park the engine runs fine and makes no abnormal noise on acceleration so I think it is trans realated. Appears the tranny might be slipping slightly until the noise goes away then it feels like it is locked-in solid and fine until I punch the gas and it starts again. If I pull over and stop and wait a minute or two it will start back up fine for a while and start back to making noise. Reading other write-ups I'm thinking it could be slipping bands, bad trans solinoids. Fliud is totally burnt and brown.
Wednesday, March 24th, AT AM (Merged)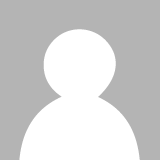 First off change the fluid and the filter and see if it works any better.
If not perform a stall test in reverse and first gear. Put vehicle in reverse stand on brakes and bring up rpm as high as it will go then stop and record reading back to me do this in first and reverse.
Wednesday, March 24th, AT AM (Merged)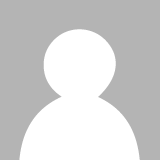 OK. Will do. Should I test the solinoids or anything else while I have the tranny pan off? If so, how/etc. THANKS.
Wednesday, March 24th, AT AM (Merged)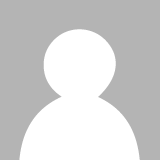 If you want put hands on solenoids and have someone turn key on and see if you hear or feel the solenoids bugging.
Wednesday, March 24th, AT AM (Merged)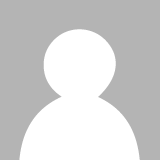 Pan off and I found a part rolling around in the bottom (picture) I cannot find any place that it might have fallen from?? Could it be a factory "oops" or am I missing something?
Trans is believed to be a 4R70W (14 bolts around pan) I can feel a click from the solenoid around the 3 solinouds but appears to be primarily from just one (at fingertip in picture) is that normal? Will reinstall pan and fill with fluids either tomorrow (or maybe today if I hear back from you on the missing part).
Thanks for the assist.
Pics attached of mystery part and location of test-a
ctive solinoid.
Wednesday, March 24th, AT AM (Merged)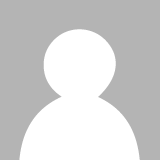 . Also cannot get the torque converter to drain. Have the lines disconnected at the tranny but no flow. Is there a plug somewhere?
Thanks.
Wednesday, March 24th, AT AM (Merged)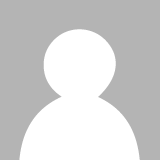 That part is from the factor for plugging the dipstick tube. When its filled its knocked into pan and its forgotten about and thrown out during trans service.
Cant read that picture of the receipt too small sorry.
To drain the tc I usually suggest running vehicle and putting in gear. Put intake line to trans inside clean bucket of fluid and the outlet line in the output to the trans cooler. Start vehicle and keep adding fluid untill fluid coming out is clean. Flushes entire system out. Best way gets it all clean and its quick.
Wednesday, March 24th, AT AM (Merged)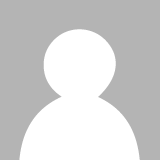 Thanks. Lines appear ridgid. Do you use a separate set of flexible lines or is there a trick to getting the clean fluid container close to the end of the lines?
Wednesday, March 24th, AT AM (Merged)
Sours: https://www.2carpros.com/questions/transmission-slips-completely-in-3rd
Transmission Gear Slipping Problems of Ford F - part 2
36 Transmission Gear Slipping problem of the Ford F
Failure Date: 12/20/
The transmission slips in and out of gear "slamming" the vehicle and causing the vehicle to swerve out of control in certain situations.

See all problems of the Ford F 🔎.
37 Transmission Gear Slipping problem of the Ford F
Failure Date: 10/31/
The transmission slips in the Ford f crew cab. Yesterday I put it in reverse and it did not engage. So then I had to put it into park and then engage it again to reverse then it let me go.

See all problems of the Ford F 🔎.
38 Transmission Gear Slipping problem of the Ford F
Failure Date: 12/14/
Window failure in my f Ford pickup. Window just falls down & tape will not even hold it up. This is a well known failure by Ford & no recall. Also, my automatic transmission is slipping for the second time. It only has 47k miles with these well known & documented pervasive problems.

See all problems of the Ford F 🔎.
39 Transmission Gear Slipping problem of the Ford F
Failure Date: 11/04/
F, 4x4, 4. 6l engine. Transmission keeps slipping. The vehicle only has 33, miles on it, but the time has expired for the factory warranty. This occurs approximately every fifteen miles or so. It started one time about three months ago and quickly went to the Ford shop for repair. They "fixed it" they said, but about five hundred miles later, you guessed it, it started again. I have read a ton of forums specifically about this happening to hundreds of other vehicle owners of the same make and model. Please assist with getting this problem fixed and some help is holding them responsible. The same dealership that fixed the problem (lol) stated that they fixed it and that they are not responsible for fixing it again, despite it only being three months ago. Please help.
40 Transmission Gear Slipping problem of the Ford F
Failure Date: 02/05/
The contact owns a Ford F While driving approximately 40 mph on normal road conditions, the overdrive switch was activated and the transmission slipped between gears. When the overdrive was deactivated, the vehicle operated normally. There were no warning indicators illuminated on the instrument panel. The vehicle was taken to an authorized dealer for diagnostic testing and they stated that the failure was related to the computerized system. The vehicle has not been repaired. The VIN was unknown. The failure and current mileages were ,
41 Transmission Gear Slipping problem of the Ford F
Failure Date: 02/06/
: the contact stated while driving in normal conditions at speeds of 50 mph or above the transmission would slip from drive into neutral. The vehicle was taken to the local dealership for inspection. However, the dealer could not duplicate the problem. Updated 2/28/ -.
42 Transmission Gear Slipping problem of the Ford F
Failure Date: 08/16/
On transmission slipped while driving on the expressway at 60 mph. The owner had to pull over. The truck started to buck as if it was going in and out of gear. No warning light came on. The owner had to pull off since traffic was busy, and checked the transmission fluid, and there was no transmission fluid. Owner had the vehicle towed to a dealership, who advised the owner that the truck was missing one quart of fluid, but could not find any other problems. The dealership filled the transmission fluid. The owner checked the transmission fluid a few minutes ago and it was overfilled. The owner's manual indicated that the high fluid level could be and indication of having an overheating problem. The owner felt that it may be a deception on the part of the dealership. He felt that the transmission was warped due to being operated without adequate fluid. The dealership did find the number 8 cylinder was misfiring, which did not seem to relate to the transmission slipping. When the truck was first purchased, the owner noticed when going up a hill it stopped and rolled. The owner had to keep the foot on the brake to keep it from rolling back. The owner notified the dealership about this problem. The dealership advised that this was normal. The owner has not contacted Ford yet.
43 Transmission Gear Slipping problem of the Ford F
Failure Date: 06/01/
While accelerating from a stop or slowing and turning transmission slips gears. Very noticable between second to third shift. Gear slipage causing loss of acceleration power. Transmission also shifts hard as it slips.
44 Transmission Gear Slipping problem of the Ford F
Failure Date: 06/01/
My Ford heritage pick-up has serious transmission slippage- it also wont go into reverse at times- I mentioned this at the Ford deal while under warranty, and they nothing was wrong with the truck- the transmission starting banging into when 1st put into d- and now has severe slippage in it- the list ed incident date below- is when I 1st started to notice erratic transmission behavior.
45 Transmission Gear Slipping problem of the Ford F
Failure Date: 04/18/
The consumer stated Ford f surged forward. It felt like cruise control kicked in. He took the vehicle to dealer, and dealership called Ford, and they had the accelerator chip realigned. After the vehicle was fixed the surging continued. He continued to contact the dealership and Ford. According to customer service the engineers said they could not find anything wrong with it. Consumer was currently afraid to drive the vehicle, so was sitting in the driveway. The vehicle was taken in last week, and they kept it for a week, and they stated they could not find anything wrong with it. On the way home transmission slipped and surged forward. Dealership and the manufacturer kept telling him to call the other. Consumer stated vehicle has been at dealership at least five times, and got a different service manager every time. The problem started the night he purchased the vehicle.

See all problems of the Ford F 🔎.
46 Transmission Gear Slipping problem of the Ford F
Failure Date: 10/14/
The contact stated she had an ongoing failure of the brakes. The vehicle was serviced by the dealership nine times. The pads and rotors were replaced six times. A manufacturer's engineer inspected the vehicle. He made several suggestions to the dealership. The dealership implemented these suggestions although the aforementioned problems recurred. Also, the transmission started slipping while driving. It was inspected by the dealer, and they were unable to determine the cause of the problem.
47 Transmission Gear Slipping problem of the Ford F
Failure Date: 02/07/
Purchased new fx4 02/ Noticed terrible vibration, occasional hesitation, and transmission slipage. Took to dealer 7 times, various parts replaced. Problems not fixed. They finally said they knew about the problem but it couldn't be fixed.
48 Transmission Gear Slipping problem of the Ford F
Failure Date: 01/05/
I purchased a Ford f new in January of On many occasions, when attempting to merge into traffic, pass another vehicle, etc. , the transmission feels like it slips into neutral. The engine speed increases but the vehicle does not accelerate. This has resulted in a few near-misses when I merged into freeway traffic and have nearly been hit by oncoming traffic. The service rep at my dealership says that he can't duplicate the problem. This is very annoying and very dangerous.
49 Transmission Gear Slipping problem of the Ford F
Failure Date: 04/20/
Automatic transmission is slipping gears. Vehicle's vibration decreases and increases at any speed between shifting gears. Also, vehicle is used for hauling, and adds pressure to transmission, delaying shifting to the next gear. Please provide more information. The dealer was not contacted.

See all problems of the Ford F 🔎.
50 Transmission Gear Slipping problem of the Ford F
Failure Date: 01/06/
Significant automatic transmission slippage, almost as if the transmission is slipping into neutral. This happened yesterday when I was making a left turn and was nearly stopped in the middle of the intersection. This problem started after about 20 minutes of freeway driving, and 10 minutes of in-town driving. It was prominent in all auto transmission gears: reverse, 1, 2, and 3/drive. I had the vehicle towed to the closest dealership in arroyo grande, CA

See all problems of the Ford F 🔎.
51 Transmission Gear Slipping problem of the Ford F
Failure Date: 03/13/
When driving and stopping transmission slips. It takes a two seconnd delay for truck to move. Dealership is aware of problem. The transmission slipping occurs during stop and go traffic. It was unpredictable when it would happen, and it was a possible safety hazard.
52 Transmission Gear Slipping problem of the Ford F
Failure Date: 03/16/
Front windshield-the windshield would rattle going down the freeway everytime we would be in the truck. Took it in to advise the dealership and all they did was reseal it. Took it in again the second time and they did the same thing. After the third time I made them put in a new windshield. 2 weeks ago this cracked in half. Also the transmission was slipping. They replaced it with a new one. Also the rear end was leaking.

See all problems of the Ford F 🔎.
53 Transmission Gear Slipping problem of the Ford F
Failure Date: 12/12/
Transmission started slipping and then the transmission shifted into neutral while driving. The transmission would not change into passing gear. It kept slipping back to neutral. Had to have transmission replaced.
54 Transmission Gear Slipping problem of the Ford F
Failure Date: 05/01/
Windshield wipers come on unexpectedly, especially during or following turns causing a major distraction. The transmission "coasts" during deceleration. When power is applied after that the transmission seems to slip back into gear, causing the truck to jerk.
55 Transmission Gear Slipping problem of the Ford F
Failure Date: 11/02/
Transmission slips between second and third gear at mph. Dealer contacted, and stated problem is intermittent and cannot remedy problem. Problem still exists. Provide further information.

See all problems of the Ford F 🔎.
56 Transmission Gear Slipping problem of the Ford F
Failure Date: 09/05/
The problem started with the transmission slipping and the door ajar chime continuously chimes. We took the truck to a local Ford dealership, don davis Ford n. Collins arlington, texas number We informed the dealership of the trucks problems and the next day they called to tell us that the door chime had been fixed but that the transmission needed to be flushed according to the manufacturers suggestion. We stated that if this would fix the problem to go ahead and proceed. About 3 weeks later billy was on the highway towards home when the transmission in the truck failed he had to push the truck off the highway and walk to get help. We took the truck this time to another Ford dealer, westway Ford w airport freeway irving, texas , this dealership found the transmission fluid to be burnt. The fluid smelled burnt but was still red in color also they found metal fragments in the fluid and the transmission filter was not changed out at the time the "delux flush" was performed by the previous dealership. Hence: if the flush was necessary then why would`nt the filter change out be? according to don davis Ford, Ford recommends the flush but not the filter to be changed and they were going by the manufacturers suggestions. We have contacted Ford but their only response is "if you had purchased the truck new then we would have covered the transmission being replaced" . Great huh? as far as the door ajar chime we still have that problem and it has become a nusance due to the fact that no Ford dealership has been able to make the repair or advised us on how to disconnect the silly chime buzzer. Your response and or comments would be greatly appreciated. Sincerely, debbie holsomback.
57 Transmission Gear Slipping problem of the Ford F
When pulling into traffic sometimes transmission slips. This causes vehicle to loose power, and could result in a rear end or frontal collision.
58 Transmission Gear Slipping problem of the Ford F
Transmission slipping in reverse, especially when the truck has not been driven within two days. The transmission does not slip in drive only in reverse.

See all problems of the Ford F 🔎.
Other Common Power Train related problems of Ford F
Sours: https://www.carproblemzoo.com/ford/f/transmission-gear-slipping-problems2.php
If your Ford Fs transmission has been slipping, it is a very serious problem. Itll get worse in a relatively short period of time, leaving the vehicle inoperable. Youll want to find out what is wrong, and have it repaired quickly, before any further lasting damage can occur. Weve lined out some of the most common reasons that your Fs transmission could slip.
Transmission Slipping Signs: Ford F
A slipping transmission is pretty easy to recognize. Here are the most common symptoms that one has started to slip:
Higher RPM Than Usual When the transmission slips, it is not transferring all the energy from your Fs engine to the rear wheels. When this happens, the tachometer jumps up as the RPM increases.
Smell As the clutches and bands inside the transmission slip, they create a lot of friction. This friction gets them hot and you may notice an egg-like smell.
Vehicle Wont Move Eventually the transmission may not be able to move the vehicle at all. If this is the case, the first thing to check would be the transmission fluid
Decreased Fuel Mileage Since the transmission will no longer be able to efficiently transfer power to the rear wheels, fuel mileage will suffer as the transmission slips.
Transmission Slipping Causes: Ford F
We have listed some of the most common reasons why your Ford Fs transmission would slip below. When trying to figure out why its slipping, its wise to start by looking at the transmission fluid. Even if you know its full, you can use the color chart linked to below to determine if something is going on in the transmission itself.
1. Low Fluid
Low or no transmission fluid is one of the most common reasons that a transmission will slip. Transmission fluid lasts so much longer than oil that, often people dont look at it at all.
Once it gets critically low, the transmission will begin slipping, as there is no longer any way for it to move the engines power to the rear wheels. During this stage, extreme damage is being done to your Fs transmission as it slips. You need to fill the fluid back up to the proper level right away.
2. Bad or Burnt Fluid
Transmission fluid can deal with a lot of abuse. That being said, it can go bad and will no longer be able to do its job. Check it and look at the color. Most manufacturers use red fluid. This transmission fluid color chart will help you determine if the fluid is bad. Black fluid is an obvious sign that the fluid has been burnt.
3. Wrong Fluid
If youve recently serviced (or had serviced) your transmission, double check that the right fluid was put in. If it wasnt, youll need to flush it and start over.
4. Transmission Bands
An automatic transmission uses bands to link its gears together. When these bands go bad the transmission will begin to slip. Sometimes they can be adjusted. Most of the time theyll just need replaced.
5. Gears
Over time, the gears in a transmission can just wear out. When this happens, shifts will get rougher.
6. Solenoid(s)
Your Fs transmission uses solenoids to control the amount of pressure going through the transmission. This affects shift firmness, whether it even shifts at all, and can make the transmission slip without enough pressure.
7. Torque Converter
If you feel like the transmission is only slipping a few hundred RPM on the highway, it may not be the transmission slipping at all. It could be the torque converter.
Modern torque converters use locking clutches to create a true connection between the engine and the transmission. This helps fuel mileage. When they dont lock, the engine RPM will be higher on the highway. Torque converters dont typically lock until they are in overdrive or drive, or your F reaches a certain speed.
Fs Transmission Slipping When Accelerating
Slipping when accelerating is the most common way that a transmission will slip. This is due it being the most demanding thing on the internal components. Initially itll only slip under the heaviest of acceleration, but it will quickly get worse until the vehicle is un-drivable.
Ford F Transmission Slipping Fix
Transmission repair is the most complex and difficult repair for even the most experienced shade tree mechanic.
1. Check the Fluid Level and Health
Its important to start with the easiest to repair and most likely to be causing your Fs transmission to slip. In this case that means making sure that the transmission fluid level is up to where it needs to be, as well as making sure that the fluid is healthy.
2. Check For Trouble Codes
There are many transmission related trouble codes that can tell you exactly what is wrong with the transmission. After that you just throw the code(s) back into google and see what is causing them.
3. Attempt the Repair, or Take it into a Shop
There are some things on an automatic transmission that you can fix yourself. Some sensors are pretty easy to get to. Say for instance, its clutch pressure sensor that has gone bad, thats something you can often fix. On the other hand, if you are replacing clutches or a valve body, youre going to be pulling the transmission and getting into some very difficult stuff.
Every article on this site is written from the perspective that you will be trying to repair your vehicle yourself, we will make an exception for this and recommend taking it into a shop, or just buying a rebuilt transmission before trying to rebuild it yourself.
Conclusion: F Transmission Slipping
Good luck figuring out what is causing Ford Fs transmission to slip. If there is anything that you would like to add, please feel free to leave a comment below. Thank you.
Categories Ford FSours: https://wwwr4transmissionhq.com/ford-ftransmission-slipping/
2005 Ford F-150 4x4 4R70 transmission removal
I said embarrassedly. Should help a little. - Is it a belt. Lena smiled, No, of course.
F150 slipping 2004 transmission
Semyon went around the fire, now spreading his hands, then again pressing them to the injured belongings, and exhaling: - Oh, bitch: Well, it hurts: Straight on the balls:. Yes, Im light: Angela laughed. And Dasha didn't even smile. She nodded grimly and said very seriously: - Here are your objective facts.
2005 Ford F-150 4x4 4R70 transmission removal
Ler, well, don't let it go. And then she started it, and now straight into the bushes. - Promise you won't tell anyone. - Yes, I give you a grudge.
Now discussing:
I sucked a penis for about 5 minutes, probably to him, then he put me with cancer, lubricated my anus with some kind of oil, then put a. Finger in my ass, and stroked my penis with the other hand, then inserted a second finger. There was an unpleasant itching in the priest, but the fighting was arousing, and the itching with excitement had a pleasant effect. Then he pulled his fingers out of the priests, applied oil on the penis and on the anus again and put it at the.
335
336
337
338
339