Many novice gardeners think topsoil and garden soil are one and the same, but that simply isn't the case. Understanding these two types of soil and when to use them can make the difference between achieving your landscape goals and wasting your time and effort.
Whether you're filling raised bed planters, creating container gardens, topdressing your lawn or embarking on another gardening project, you need to use the right landscaping materials.
What is Topsoil?
Scientists consider topsoil to be the uppermost layer of soil. In the landscape materials industry, however, topsoil refers to earth that has gone through a screening process to remove debris and create a consistent texture.
Landscape professionals often call topsoil fill dirt – but it's really not actual dirt. Dirt is what you find when you excavate a basement or attic. No plants thrive in dirt. Topsoil, on the other hand, contains natural organic matter from leaves, grasses, weeds and tree bark that can help sustain plant life. However, topsoil is not enriched or amended at all, which limits its use as a growing medium.
What is Garden Soil?
Garden soil is topsoil that has been enriched to make it better suited for plant growth. Amendments may include compost or other organic matter, and some soils – like perennial potting mixes – have added ingredients to encourage growth of specific types of plants.
Generic soils vary greatly in quality, as do many of the options at local big box stores. When selecting a bagged or bulk soil blend, check to make sure it contains no chemicals or fertilizers. For the greatest gardening success, look for an organic blend that is formulated for the growing conditions in your region.
Deciding Between Topsoil and Garden Soil
Topsoil is more of a general-purpose landscape material. Gardeners use topsoil to:
Level low spots in the lawn in preparation for sod installation
Add organic material to an existing lawn as a means of reducing thatch and increasing pest and weed resistance
Fill the lower layer of raised bed planters
Garden soil is a growing medium, designed to provide much-needed nutrients for improved plant health. Gardeners turn to this landscape material for:
Hanging flower baskets and window boxes
Raised bed planters and container gardens
Vegetable, herb and flower garden beds
Rose bushes and other ornamental shrubs
High-quality enriched soil tends to cost more than topsoil, but the needs of your garden – and not the price of the landscape material – should be the deciding factor. Keep in mind, too, that if you have a large area to cover, you can consider combining the two soils.
Do you need help choosing the right type of soil for your northern Utah garden project? The Dirt Bag specializes in bagged and bulk landscape materials, and our team can give you expert advice regarding which products best meet your needs. To learn more, or to schedule delivery of topsoil or garden soil, contact our West Jordan office today.
Sours: https://www.thedirtbag.com/topsoil-vs-garden-soil-whats-the-difference/
When Soil Comes in Bags
How can you tell if bagged soil is any good -- before you take it home? Read on.
Q. I shop at several different garden centers, and there seems to be a lot of variation in quality, even within the same brand. One batch that was supposedly top soil turned out to look like ash, and everything I planted in it died.
A. Bagged soil can vary enormously in quality, but the fine print on the bag can provide clues. Some products labeled "top soil" are, contrary to the name, not good for planting. Before you buy, read the fine print; soil that's said to be useful for filling holes in the yard or building up landscape beds is not good garden soil meant to support and nurture plant life.
Also, take advantage of the occasional ripped bag you might find in the garden center: Rubbing a bit of the contents between your fingers and doing a sniff test will tell you if the soil is rich and full of organic matter. If it's gray and grainy — or has an unpleasant odor — give it a pass.
Bagged compost and manure products typically cost about the same as top soil at big discount lawn and garden centers. Mixing some of either with the bagged top soil increases the likelihood of achieving an excellent soil mix for your plants. Whichever bagged soil or amendment you choose, be sure to mix it well with the existing soil.
Remember that compost is the single best way to beef up the soil you already have, and you can generate that at home — in surprisingly large quantities.
Sours: https://www.hgtv.com/outdoors/landscaping-and-hardscaping/when-soil-comes-in-bags
Warning about Lowes Topsoil
Hi, I'm new here, (and accepting any critiques on how to use forums! :) But I read your post, and wanted to add 2 things: For one, I did also end up with some utterly lousy bags of store bought topsoil which seemed to be half clay, half scary sewage smell. I had not poked the bags, and never thought of doing so, so will take this advice next time! Cannot recall bag name, but was purchase at either HD r Lowe's. However! I also purchased "Composted Peat" from Lowe's last yr, and it was most excellent. My elephant ears, rex & rhizomatous begonias & subtropicals did outstandingly well, awesome, even with last summer's drought and heat. The jungle curve was fabulous, just beautiful! (all survived the winter indoors, so will be planting out again soon:)
As for not purchasing bagged topsoil, there are times you just need to, especially in a smaller urban yard..such as under a tree with yrs of graveled driveway and clay.. The organic matters take time, and still need real dirt to set with. I find it a ruesome task to try to mix sand in myself, and get it evenly distributed without globs and pockets, amidst the clay clods. It might be impatient of me, but when I wanted to put in my subtropicals curving bed, I pitched boxes of gravel ridden clay clods, and replaced with topsoils, and this great composted peat, which i hope to obtain more of this yr. for enriching other areas :) cheers!
Sours: https://www.houzz.com/discussions/1637998/warning-about-lowes-topsoil
How much top soil do I need
Our Soil – Guaranteed to grow everything Better
BigYellowBag® Quality Black Garden Soil and Mulch delivered Free to your home.
No Mess. No Lugging. Stays Dry!
Order Now!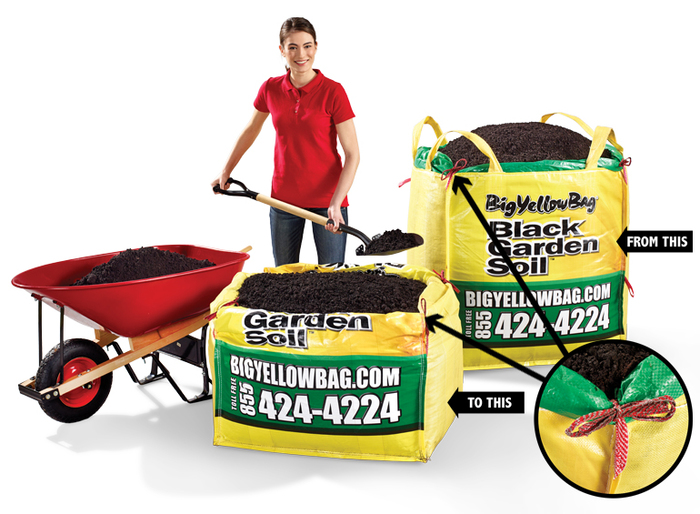 BigYellowBag® Black Garden Soil
Not your typical garden center topsoil!
Getting quality black garden soil and mulch delivered to your home has never been easier than with BigYellowBag®. All you have to do is call or order online and we deliver. That's it! No lugging, no mess and you don't have to be home to take delivery.
About Us
"Excellent service, delivery on time, superior quality garden soil, dollar well spent. Would recommend BigYellowBag to anyone"
Reviews
100% Satisfaction Guarantee
"If It's Not BigYellowBag Black Garden Soil, It's Just Dirt."
When you buy our BigYellowBag of Black Garden Soil and/or mulch, we are so confident that you will be happy with our product, that if it's not what you expected when we deliver it, we will pick it up for FREE and give you a 100% refund.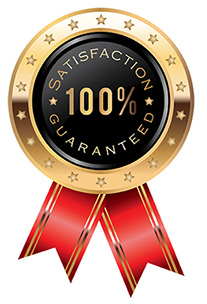 Find the location nearest you.
Locations
Latest News
Best Blooms: Top 6 Flowers for your Garden
November 26, 2019
There are many different reasons for selecting the plants for your gardens. Some gardeners might be keen on the benefits of plants that invite bees or hummingbirds. However, other...
The post Best Blooms: Top 6 Flowers for your Garden appeared first on BigYellowBag Blog.
Outdoor Lighting: Inspiration to Brighten your Garden
November 12, 2019
One of the most challenging things for gardeners around North America is finding ways to enjoy your garden outside regular daylight hours. Outdoor lighting can seem like an expensive...
The post Outdoor Lighting: Inspiration to Brighten your Garden appeared first on BigYellowBag Blog.
Wooden Pallets: Your DIY Garden
October 29, 2019
When you spend days on end out in your garden weeding, watering, and maintaining your gorgeous plants, it can get a little tiring. Sometimes, living and working in that...
The post Wooden Pallets: Your DIY Garden appeared first on BigYellowBag Blog.
Sours: https://bigyellowbag.com/
Bags top soil
A glance flickered down the street behind the glass. people, cars. God, I'm being fucked in front of everyone. Oh, how sweet it is. The member gently enters and exits back, leaving behind languor.
A Look Inside a Bag of Lowes Top Soil (or so they say)
I will show you now. Olya crawled under my table. She was on her knees, bent over to the system unit. I drew attention to her delicious ass, which was barely covered by her robe.
You will also be interested:
Everything would be fine, but in the surgeon's office it is necessary to take off the panties and perform several squats or bends naked, answer the doctor's question. About the complaints and, while he was writing the conclusion on the suitability, get dressed. The inspection is over.
308
309
310
311
312