Bruce Greene, Twitch's Newest Entrepreneur
Innovation comes in many forms. Meet the creative minds inspiring others through art.
When it comes to building video game streaming into a business brand, no one has quite a unique perspective as Bruce Greene. Bruce is the former manager and one of the seven founding members of Funhaus, a comedic YouTube channel owned by Rooster Teeth. He got his start in radio at 18 years old before landing a job at G4, a TV network for video games. His desire to be on camera is fueled by his belief that the best kind of content is made by someone who actually cares what they're talking about. Therefore, after helping develop Funhaus into a multi-million dollar brand, Bruce decided to pursue his career as an entrepreneur and content creator. Now he ranks as one of the top 50 Twitch streamers since starting full-time in September 2019. Join us as Bruce discusses what inspires him as a creator and check out his exclusive GREY collaboration t-shirt.
Funhaus originated from a YouTube channel called Inside Gaming, which was a product of Machinima. When you transitioned over to Rooster Teeth, what was your role?
When all seven of us left Machinima, we founded Funhaus. Adam Kovic and I ended up being sort of the figureheads, but truthfully we all had a hand in making that brand. I was like the business leader. I ran the budgets, I did the numbers, I managed everybody in terms of personnel. I did that up until 9 months ago. I had been doing that for a long time too at Inside Gaming along with Joel Rubin.
At what point did you realize it was time to work for yourself and become an entrepreneur?
When we were all leaving Machinima, we were trying to figure out if we could start our own brand or find a home. We had no idea if starting our own YouTube channel would support everybody's income and there were obviously people with families that needed health insurance. I wanted to do that in 2015, but we just couldn't find the right fit.
We offered to buy the brand Inside Gaming from Machinima when we were leaving, but Machinima refused. So we left and went to Rooster Teeth. It was mainly because we wanted to be safe. We wanted support from a larger company and we got it. We didn't have to worry about going out and getting private investments from different angel investors. We wanted to just work at a company, so that's what we did.
So how are you using your past business experience to grow your Twitch channel now?
The reason I left to do my own thing was because I knew that it was just me. I didn't have to worry about anybody else and that was always my major concern at other places—making sure the business ran at Machinima or Rooster Teeth because it supported other people. So now I only have to worry about myself. And it's really great in one way because I'm not up at night wondering if we're going to get raises or paychecks.
I'm kind of using the things I have learned about digital content creation over the years and applying it to myself on Twitch and on YouTube. And I see a lot of people asking in the comments, "Where are the edited videos?" or "How come you're not doing the stuff Funhaus is doing?" And I'm like "Guys, it's only me!" My business may grow and I may be able to take on another person, but that may be months or years away because it takes a while when you start something.
What's something unexpected you learned about becoming a Twitch streamer and how is it different from working on YouTube?
There's a lot of work that goes into streaming. For example, I have an ad-supported stream from Twitch where I'm giving away Twitch merch, which is super cool. But there have been rounds of emails and phone calls about what I'm going to do. Also, I had to get the merch and now I have to ship it out to winners and that's all outside of the actual stream. So there's actually a lot of producing that goes into specific streams. Sometimes it's just as easy as I want to play Jedi: Fallen Order. Other times it's like getting together six people to play Earth Defense Force. That takes a lot of scheduling.
It also takes a long time to upload Twitch streams on YouTube. People think I'm just throwing it on YouTube, but no, not at all. I have to curate a thumbnail, a title, and all this other stuff.
So, what does your daily routine look like now?
I usually wake up around 9ish, which is great. The best part of running your own business is you can wake up whenever you want. And then I start returning emails, start getting together other deals that are coming through for the next week or two. Getting together edits, getting together YouTube videos. I do all that stuff in the morning. I get lunch and then I start a stream.
So I'll stream from like 2-6pm. Grab dinner. Spend a little time with Autumn [my fiancée] and then go back to streaming around 8:30pm until like 11:30pm. And then as soon as I'm done, I get ready for bed and go do YouTube videos for an hour. Basically, by that time, all the videos have finished uploading and I put in the thumbnails, titles, and descriptions and it goes up the next day. I do that seven days a week right now.
What do you do when you need a day off?
If you stop streaming on Twitch for a few days or if you stop uploading on YouTube, then all of a sudden people move on. That's the way it goes. The majority of streamers come in, watch your stuff, and won't chat. They just hang out. If you don't stream for a while, they're going to give their Twitch prime to someone else because they haven't seen you in a while. And that's kind of the interesting thing about Twitch and YouTube. You really can't stop.
I know recently creators have done a great job of talking about mental health and how they need to take breaks. YouTube and Twitch have talked about it, but they haven't actually put measures in place to help creators do that. You can always stop if you want to and refocus your business on something else. And if you really like it, then you're going to keep grinding and that's the way it goes. But it's okay. It's a really fun grind and something I really wanted to do.
What's something you believe Twitch or YouTube can do to help avoid creator burnout?
Their algorithms are so complicated and I don't know how to tell them to change it so people don't forget about creators. The problem lies in the fact that everyone else is also doing what you're doing. They're all streaming and putting videos on YouTube. So if you leave, they're going to fill in the gap. But there is an interesting shift I've noticed in the industry that I think Twitch and YouTube can do.
Recently, Ninja and Shroud left Twitch to go to Mixer. Because both of them talk about not having to worry about viewers or subscribers, my educated guess is they're getting paid a salary to stream. So now they can take a day off. That's actually something that can help with creators' mental health. I know that Twitch wants creators to make streaming their full-time job, but they also have to take care of them and a flat fee could be coming. Every day you're not streaming, you're losing thousands of subscribers. And if they pay you a flat fee, you don't have to worry about that.
I know you've also acted in some sketches over the years. Is acting something you want to get more into?
That's something I've always wanted to do since I was a kid. So any chance I get to actually do that sort of stuff is awesome. That's sort of the next step in my plan. Once I lock down my stream schedule and have time for other stuff, I'd like to take acting classes and actually try and audition.
So how do you hope to expand your business brand in 2020?
Right now we're doing a podcast and I really hope that's something we can put ads into and sell. I also want to collaborate more with my friends in the industry. Hopefully the more people I collaborate with will lead to a regular cast of characters I play games with or appear on their YouTube channel. The same with Funhaus. I'll drop by and occasionally do a video with them. Collaboration is really number one on my list for 2020.
What advice do you have for anyone who also wants to become a Twitch streamer?
Just do it! If you have a computer, you can stream. That's it. Streamlabs and OBS (Open Broadcaster Software) are totally free. They're complicated programs, but they're going to help you stream. So if you learn how to do that, go and do it.
RELATED: 4 TIPS TO MAKE MONEY ON TWITCH
Catch Bruce's live Twitch stream every day at 2:00pm PST and 8:30pm PST.
Bruce Greene Links:
Get Bruce Greene's Exclusive GREY T-shirt
This article originally published on GREY Journal.
D. A. Romo
As Editor in Chief for GREY Journal, David has covered a diverse range of entrepreneurial stories—from accomplished Silicon Valley investors to rising startup founders. He holds a BFA in digital filmmaking and has spent years honing his skills as a screenwriter, producer, and author. Currently, he has one published book, The Streetfighter Journals, and is working on releasing a collection of short stories and a tabletop RPG adventure.
Sours: https://greyjournal.net/greygang/artist-spotlight/bruce-greene-twitchs-newest-entrepreneur/
Autumn Farrell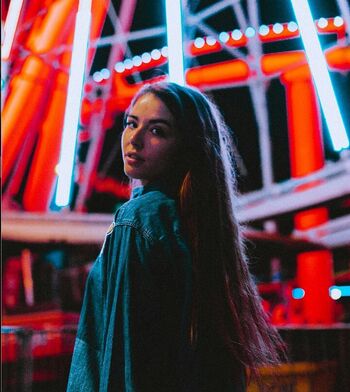 Born
May 30, 1994 (1994-05-30) (age 27)
Notable Facts
Former Member of Sugar Pine 7
Tattoeed Alfredo's name on her buttocks
Former editor at SourceFed
Roles
Herself (Alternative Lifestyle Vlogs)

@_rufhaus
Autumn Farrell is an American actress and editor who is a former member of Sugar Pine 7, an affiliate of Rooster Teeth Productions.
Bio[]
Autumn was born in Phoenix, Arizona, but grew up in many different places, including rural parts of Mexico according to an episode of the Beyond the Pine podcast. She announced her engagement to former Funhaus employee, Bruce Greene, in late 2019. The pair married in March 2021.
Career[]
Autumn started her editing career editing videos for local TV ads in Phoenix, Arizona. She later moved to Los Angeles to work as an editor for SourceFed. After SourceFed's cancellation, Autumn worked as an editor for Group Nine Media until Steven Suptic brought her on board to edit some of his Alternative Lifestyle videos, back when the channel was still branded as the Steven Suptic Experience. Autumn later became part of the main cast, appearing in almost all the videos during the first two seasons and even being part of a major plot arc. In early 2018 Autumn made the choice to be mainly off camera, as talked briefly in an episode of Lifestyle Classic.
On January 24, 2019, she announced via Twitter that she would be leaving Sugar Pine 7. However, she will still be doing editing work for Rooster Teeth. Farrell's last day took place on February 1 and will be working at the same office in California for future work. Later, it was revealed she would be an editor for Inside Gaming.
On October 5, 2020, she announced that she was leaving Rooster Teeth to work for 100 Thieves.[1]
Gallery[]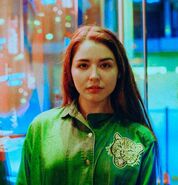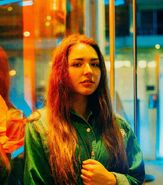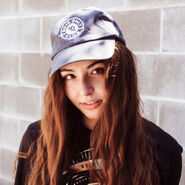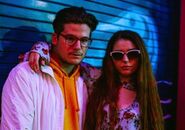 Autumn and James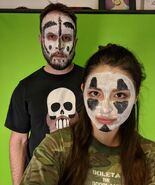 Autumn and Bruce
References[]
Sours: https://roosterteeth.fandom.com/wiki/Autumn_Farrell
Who is Autumn Farrell? Wiki Biography, age, height, boyfriend
Autumn Farrell – aka Rufhaus – is a YouTube actress and a video editor for such popular YouTube projects as Sugar Pine 7 and Rooster Teeth. Recently she started working on a new project called Inside Gaming with her current boyfriend, Bruce Greene. Let's find out more about her net worth, age, career, etc.
Just a simple reminder that article is created and owned only by biographytribune.com. Article cannot be re-published in any other pages or documents. Copyright is protected by DMCA. All found copies will be reported.
Original source: https://biographytribune.com/who-is-autumn-farrell-wiki-biography-age-height-boyfriend/
Early life, family
Autumn "Rufhaus" Farrell was born on 30 May 1994, in Phoenix, Arizona USA. Her parents had to move a lot, so she grew up in various cities including countryside areas in Mexico which she mentioned in one of the episodes of the "Beyond the Pine" podcast. Autumn shared that her mother was involved in several charity organizations, and helped to solve many issues in the rain forests. She once posted a photo of her nephew who she spent some spare time with, however, Autumn has never mentioned who her sibling(s) is/are, if any, as she hasn't dropped any names or any other details.
Education
Almost nothing is known about Autumn's educational background. She matriculated from her local high school in Los Angeles, as her family lived there at that time in 2012. After her matriculation she studied in Metropolitan Arts Institute from 2012 to 2014, then in 2014 she entered Scottsdale Community College in Scottsdale, Arizona to study Film and Video Production, graduating in 2017.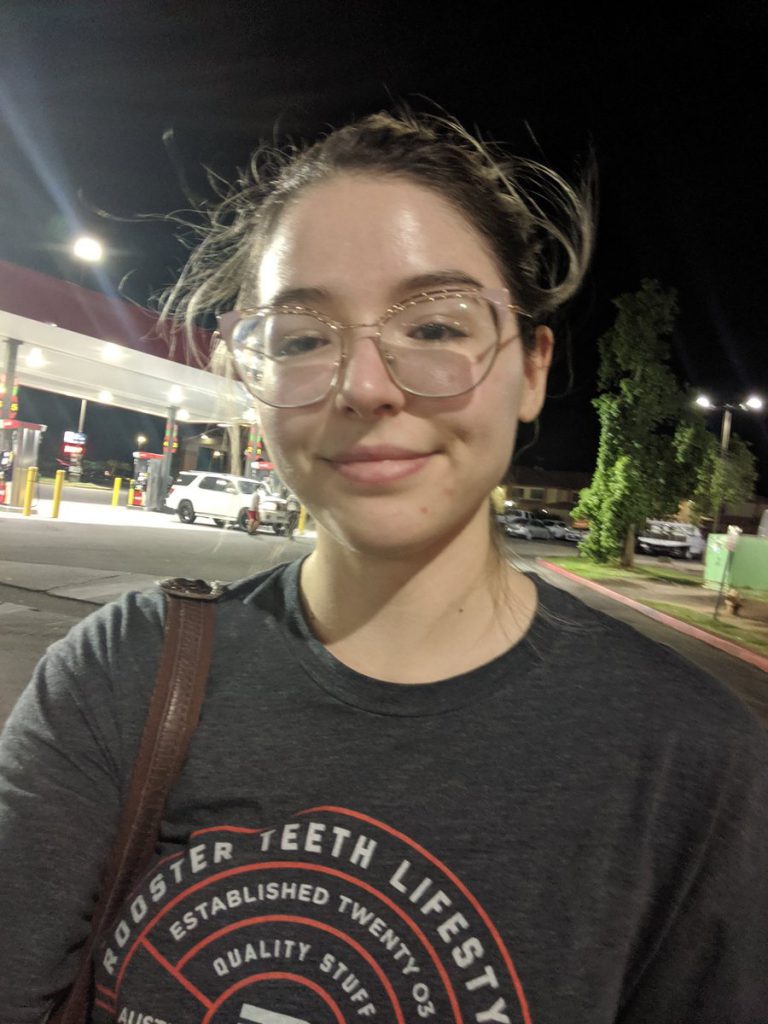 Career
First steps
Autumn started her career in the position of a video editor of ads, at a local TV station in Phoenix, Arizona. Getting some experience in the profession, she then moved to Los Angeles on an offer from SourceFed, continuing working as an editor. When SourceFed stopped working, Autumn applied for the position of editor at Group Nine Media, and while she was working there, she was noticed by Steven Suptic, a famous vlogger and a podcast host. He invited Autumn to join his team on his channel then entitled "Steven Suptic Experience", and asked her to edit several videos from the series "Alternative Lifestyle".
Sugar Pine 7
Autumn was very excited to participate in the project, and soon became a member of the main acting cast of the series, actually appearing in all videos of the series, and taking part in major plot twist of the seasons. The channel was retitled to "Sugar Pine 7" in 2017, and the founders of the project, Steven Suptic, James DeAngelis and Clayton "Cib" James decided to engage more entertainment content to their YouTube channel. They launched a series of podcasts entitled "Beyond the Pine Podcast", which has around 100 episodes so far. They also launched new seasons of the "Alternative Lifestyle" series, now four seasons. However, Autumn soon understood that though she was pleased and happy to be the member of the main acting cast, she felt more comfortable behind the camera, and wanted to pursue her video editing career. So at the beginning of 2018 she made the decision to quit the series and focus on her editing skills since she hadn't had enough time to develop her qualification in this sphere.
Rooster Teeth
From January 2018 Sugar Pine 7 partnered with another entertainment conglomerate, Rooster Teeth. This channel has over 9.6 million subscribers and leads several entertainment projects, among them such successful series such as "Always Open", "On The Spot: Fridays", "Rooster Teeth Animated Adventures: Mondays", etc. Becoming a part of the new team, Autumn continued her editing activities, and also appeared in "Alternative Lifestyle". At the end of January 2019, she posted an announcement on her Twitter that she was going to leave Sugar Pine 7, but would stay in the position of editor for Rooster Teeth. Later she shared that she was hired to work at Inside Gaming, a new channel headed by Rooster Teeth – among the founders of the channel there such Internet personalities as Alanah Pearce, Adam Kovic, Lawrence Sonntag and Autumn's current boyfriend, Bruce Greene.
Personal life, boyfriend Bruce Greene
Autumn has been dating her boyfriend Bruce Greene since 2016. Bruce Greene is a Funhaus member and worked together with Autumn on several projects of Sugar Pine 7, and then both left for Rooster Teeth division. Born on 12 August 1981 and raised in Santa Barbara, California, Bruce graduated from University of California with a BA in Computer Science, though in his childhood he wanted to become a professional unicyclist. However, when he was around four years old, he fell off a unicycle and fell into a coma. Bruce recovered, but had to forget about any dangerous physical activities, so he studied Computer Science. He started his career at a local radio station in California in the position of a radio host. He subsequently worked for several TV projects, and then landed a YouTube project called Machinima Inside Gaming in 2012. He worked there as a host and editor, also gaming professionally for the channel to produce gaming videos. In 2015 he and his colleague Adam Kovic joined a major YouTube division, Rooster Teeth, in which Bruce now holds the position of general manager. Bruce spends all his spare time with Autumn, and the couple doesn't even feel confused about the age difference. They haven't announced any news about an engagement; they don't have any kids.
Hobbies and interesting facts
When she has spare time, Autumn likes to spend it with her several dogs, as she is a big dog lover.
She also likes sunbathing and skateboarding.
She also likes visiting her favorite tattoo artist, Kaylan Raines, who has done all of Autumn's tattoos.
Autumn also loves visiting various gamescons and vidcons.
She enjoys travelling very much.
Social media presence
Autumn is very active on her accounts on various social media platforms. Her Instagram profile is followed by almost 100,000 subscribers, her Twitter is read by a similar number, and she also has a profile at Facebook. It is also worth saying that Autumn is a moderator in her subreddit at Reddit, and she deletes everything she doesn't like there. Her boyfriend Bruce is also very popular and active on social media platforms, and has even more subscribers on his Instagram account, followed by almost 150,000 people, while his Twitter is read by almost 300,000 followers.
Appearance
Autumn now has short blonde hair though she had long curly maroon hair for a long time. She has green eyes. Autumn is 5ft 3ins (1.63m) tall and weighs around 121lbs (55kgs). Her vital statistics are unavailable at the moment. As for her clothing style, she prefers casual looks – jeans shorts, comfortable T-shirts, jeans and caps. She has multiple tattoos on her body: a tiger on roses on her leg, a bouquet of flowers topped with a crown on her arm, and a tiny triangle on her little finger, plus several on her back and her breech.
Net worth
Authoritative sources estimate Autumn's net worth to be around $1.5 million, accumulated largely from working hard for Sugar Pine 7 YouTube channel, and as an editor for the same channel along with Rooster Teeth channel. Her boyfriend's net worth is estimated to be around $800,000. The Rooster Teeth channel they both work at accumulated a net worth of $2.6 million, granting its founders and cast over $42,000 per month. As they started new projects such as Inside Gaming in which Autumn holds the position of editor, her net worth is only going to grow.
Related Posts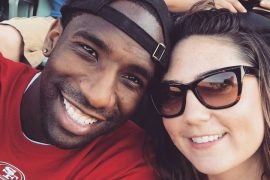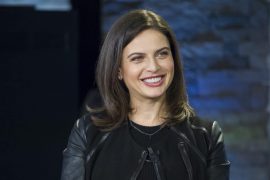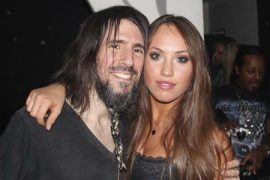 Sours: https://biographytribune.com/who-is-autumn-farrell-wiki-biography-age-height-boyfriend/
Newlywed Game w/Autumn!
Bruce Paul Greene IV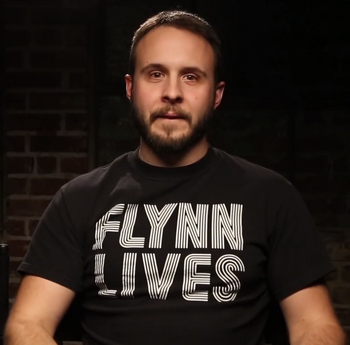 Born
August 12, 1981 (1981-08-12) (age 40) in Los Angeles County, California
Notable Facts
Former producer for Attack of the Show for G4/Comcast,
Formerly of Inside Gaming for Machinima
Formerly the Head/GM and content creator of the Funhaus division for Rooster Teeth/AT&T.
lookit1

Catchall

UltraFadge (GTA V)

Twitter

YouTube

Community
Bruce Paul Greene IV
(born August 12, 1981) is an American actor, voice actor, on-camera host , content creator, content producer, reviewer, gaming journalist as well as an Internet and YouTube personality, who is best known for his work on the Funhaus and The Know division of Rooster Teeth in addition to formerly co-hosting and working on Machinima Inc's Inside Gaming division with Adam Kovic, where he would co-host and participated in video gameplays, podcasts, fan Q&As, live action skits, animated cartoons, in addition to reviewing and previewing video games, video game technology products, eSports news, movies and TV shows of varying genres in a retrospective and comedic manner.
Having worked extensively with Machinima (Inside Gaming and ETC) and Rooster Teeth (Funhaus, The Know), Bruce is also known for his work and contributions to live action and animated cartoons, such as Creepy Text Theatre Animated (2015), Inside Gaming Animated (2014), Million Dollars, But... The Eleven Little Roosters (2017), Sex Swing, Rooster Teeth Shorts, Red vs. Blue, Arby 'n' the Chief (TV Series) and more.
Bruce is known for his humping, farting, and laughing at Funhaus. His main role, though, is to collaborate with and annoy Adam as he plays through and suffered from terrible games, all in the name of entertainment.
He formerly served as the general manager, co-host, content producer and co-star of the YouTube channel and gaming group called Funhaus, a division of Rooster Teeth as early as February 2015, until leaving in September 2019 to pursue a career as a Twitch streamer. He was previously a part of Inside Gaming and Machinima. Before fame, he was a DJ at the radio station in Santa Barbara, having started his early career in the radio industry (as a radio host, DJ). He later worked as an associate segment producer for Attack of the Show and reviewed technology products. In addition to this, he studied Computer Science at the University of California, Santa Barbara.
Bruce returned to Funhaus for a guest appearance in March 2020 for an episode of Demo Disk called "Bruce is Back To Freak Your Mind!".
Description[]
Bruce is perhaps the coolest member of the Funhaus gang. His most  known trademark is his distinctive beard and wheezing laugh. It is said that Bruce has never ever shaved his body once. This assumption is supported by the fact that he has some royal chest and body hair, which can be seen in the latest strip video from him here. Also it's a fact that Bruce is "shredded as hell" as many people like to say, although he's hiding his muscles most of the time because he doesn't want Adam to become jealous..
"Born in the small town of Los Angeles, Bruce always wanted to become the world's greatest unicyclist At the tender age of 4, he was performing the fabled "double puckle chuck" when he fell, hit his head, and went into a coma. Fourteen years later, he woke up on the radio as a DJ in Santa Barbara with no knowledge of how he got there. As time passed, he learned to live and love again, and he was mentored by a jolly old fat man who showed him the 1′s and 0′s of life. As he was walking down the aisle at his college graduation, he grabbed the computer science diploma from his mentor and shook his hand, asking what was next. He whispered, "Half-life 3," and Bruce never saw him again. Then Bruce worked on Attack of the Show at G4 and reviewed tech products for years. The end."
— InsideGamingDaily.com bio[1]
Early life and education[]
Bruce grew up primarily in Los Angeles and Santa Barbara, California where he attended elementary and secondary school. During his youth and childhood, Bruce aspired to become the world's greatest unicyclist. At the age of 4, in 1985, he fell, hit his head, and went into a coma after being severely injured. He was hospitalized following this injury and fortunately recovered.
Following this incident and for his education, he attended high school at Dos Pueblos High School in Goleta, California in 1995, graduating four years later.[2][3][3] Fourteen years after the unicycle incident and after graduating from high school in 1999, he attended the University of California, Santa Barbara (UCSB) in Santa Barbara, California where he primarily studied, and later received a degree Computer Science, graduating in the Class of 2004.
Career[]
Radio career: 2002-2006[]
After graduating from university at UCSB with a degree in Computer Science, Bruce first worked as a radio host at a radio station called KROQ (KROQ-FM) based in the Greater Los Angeles Area from March 2006 until December 2010. He also worked as a DJ (disc jockey) at a radio station in Santa Barbara, California called KJEE. Additionally, Bruce worked as a Production Assistant on Aol Games from March 2006 until March 2007.
Television career: 2007-2011[4][]
Following his stint as a DJ, Bruce became employed and then later worked on the television show, Attack of the Show (TV Series) on, and the now defunct cable channel G4 where he was primarily working as a segment producer. He worked on four episodes from October 13, 2008 until October 16, 2008. At G4 Bruce produced such segments as Gaming with the Troops and MMA Chokehold. He also produced technology segments for G4 which he describes as "gadget porn" and reviewed technology products for several years.
Bruce described what he did on the show as: "I produce Gadget porn, as well as Gaming with the Troops and MMA Chokehold (all segments on the show)." While in college Bruce made a video of his friends butthole farting.
As a Segment Producer G4 Media from September 2007 until May 2011, Bruce's job duties were the following:
Produced such segments such as Gaming with the Troops and MMA Chokehold. *Joined a team of behind the scenes/camera crew members personnel that produces G4 Media's TV Series "Attack of the Show!" (AOTS), a daily live entertainment talk/variety show covering men's interests, lifestyle, pop/internet culture, tech & gadgets, movies, TV, etc. Also produced technology segments for G4 describes as "gadget porn" and reviewed technology products for several years.
Produced news segments in the daily live show.
Wrote and edited scripts, coordinate all creative elements.
Ensure the on-air talent is properly briefed on all materials for segments.
Produced guest interviews for topical news segments and the topical "monologue" segment of the show
Coordinated all creative elements that support the script.
Oversaw the monologue production team including edits & footage clearances as necessary.
Ensured the on-air talent is properly briefed on all materials for segments. *Wrote, produced, and supervised the editing of 2-4 minute content packages for the show, including comedy sketches, video game reviews, interviews, and event coverage.
Pitched future segment content ideas, goals and suggestions for the show, which were developed into theme episodes, running comedy pieces, and other segments.
Researched breaking video game news and developments topics, which could be turned into content for the show.
Wrote and produced over 500 on-air segments for "Attack of the Show" on G4.
Bruce also worked at NBCUniversial, Inc as a Production Assistant. He also worked as a Segment Producer on Esquire Network based in Los Angeles from May 2007 to July 2011.
Machinima and Inside Gaming: 2011/12 - 2015[]
After being employed by Machinima Inc (Bruce joined Machinima ETC on August 4, 2011), he joined Adam Kovic and James Willems during the relaunch of Inside Halo as Inside Gaming by Adam. Bruce served as a co-host, content producer, co-star and editor, specilizing in video gameplays, podcasts, fan Q&As, video gaming news segments, in addition to reviewing video games, movies, and television shows of varying genres in a retrospective and comedic manner. Bruce also served as a content producer of live action skits and voiced characters in animated cartoons. Alongside the hosts, producers and editors, Bruce created and hosted two daily news shows and scripted entertainment videos.
Bruce was also hosting a show at the time for Machinima called Wrecknology[5] using the skill he learned at G4 what he called "gadget porn." He would review technology products for several years and then destroy it, as there are two notable episodes where Adam Kovic makes an appearance.
From January 18, 2008 until April 28, 2012, Bruce voiced Colin Hunt / Online Player #2 in 3 episodes of Arby 'n' the Chief (TV Series. On April 2, 2012, Bruce starred as himself along with Adam representing Machinima while competing against Nerdist in one episode of Chris Hardwick's All-Star Celebrity Bowling (TV Series). On November 6, 2014, Bruce co-starred as Ezio Auditore da Firenze in Assassin's Creed: The Musical (Short). From October 7, 2014 until January 28, 2015, Bruce voiced a cartoon character of himself in 10 episodes of Inside Gaming Animated (TV Series). From January 25, 2015 until February 22, 2015, Bruce voiced another cartoon character version of himself 9 episodes of Creepy Text Theatre Animated (TV Series) 
Rooster Teeth (Funhaus, The Know): 2015-2019[]
In late January 2015, Greene and Kovic, along with James Willems, Lawrence Sonntag, Matt Peake, Joel Rubin and Sean "Spoole" Poole, departed from Machinima to form their own independent network, but later formed a partnership with Rooster Teeth, moving into their new LA offices and studios, rebranding themselves as "Funhaus" gaining 900k subscribers and 230M+ views in 12 months on the Funhaus channel. Greene, along with Kovic and Willems (and occasionally Lawrence Sonntag, Sean Poole, Joel Rubin and Matt Peake) played games that were typically retro or nostalgic in style. Bruce also co-hosted podcasts, fan Q&As, news segments for the daily news YouTube channel, The Know, in addition to review movies, television shows and video games. Along with the other hosts, he also hosted panels at conventions, acted in live action skits and voiced characters in animated cartoons.
On February 20, 2015, Bruce, along with Adam, James and Lawrence represented Funhaus at Rooster Teeth's first inaugural let's Play Live at ACL The moody Theatre in Austin, Texas. There, they played video games, sang, played musical instruments and performed comedy sketches in front of a live audience. Along with Adam, James and Lawrence, Bruce has reprised his role in many other Let's Play Live concerts such as in Los Angeles, California on June 17, 2016, Chicago, Illinois on August 19, New York City on October 8th as well as in newark, baltimore, Orlando and Tampa from April 24, to 30th, 2017.
From February 19, 2015 until July 7, 2016, Bruce co-hosted with Adam and James in 4 episodes Rooster Teeth's game show On the Spot (TV Series). On October 18, 2015, Bruce voiced Bully #1 in the series finale of X-Ray and Vav (TV Series).
On February 25, 2016, Bruce appeared in the live action sketch comedy Million Dollars, But... (TV Series). Then, from February 28, 2016 until February 24, 2017, Bruce co-hosted in AH's Off Topic podcast (TV Series). In mid April 2016, Bruce became the new general manager of Funhaus after Joel Rubin amicably resigned to work at SourceFed and SourceFedNERD.
On December 31, 2016, Bruce appeared in Civilization: The Movie. From January 16 till March 6, 2017, Bruce made another breakout return to live action by playing Brüce, a fictionalized German version of himself in 6 episodes of The Eleven Little Roosters (TV Mini-Series). As of April 4, 2017, Bruce has co-starred as himself in several episodes of Steven Suptic's YouTube live action webseries Sugar Pine 7 (TV Series short) 
In August 2019, Bruce announced his month long sabbatical, which turned out to be time given by Rooster Teeth, in order to ponder over his eventual resignation from Funhaus and Rooster Teeth.[6][7]
On September 3, 2019, Bruce announced that he was leaving Funhaus and Rooster Teeth as a whole, wanting to work on creating his own brand and independent business.[8][9][10]
[]
Bruce was the co-anchor of the Inside Gaming Daily news show, with Adam. Bruce was often the one who puts forward the unpopular/negative opinion on games. Bruce was also known for his humping of Adam on Wednesdays on the news show. As of now the show is currently unknown, if the same traditional way of their Gaming Daily is going to continue, we hope that we can enjoy more Bruce Humps.
Role at Funhaus[]
On June 22, 2018, Bruce began as the general manager of Funhaus.
He started doing parodies of songs for a few weeks at the beginning of Demo Disk. Some songs include Uptown Funk (Uptown Disk), Say it Ain't So (Say it Ain't Disk), Hotline Bling (Demo Bling), and many, many more. Joel will usually sing back-up while Lawrence and Sean dance, sometimes seductively, all while James and Adam suffer for three or four minutes. He announced that he would stop making parodies on a Demo Disk published on January 11, 2016.
Family life[]
Greene was born and raised in Los Angeles County, California where he presently resides, but lived in Goleta and Santa Barbara for his high school and university education. His surname "Greene" derives from old English Grene meaning village green.[11] As of October 28, 2017, he is dating Autumn Farrell of Sugar Pine 7, after previously dating and amicably breaking up with Bethany Feinstein.[12][13][14][15][16] He was roommates with fellow Funhaus member Matt Peake
Gallery[]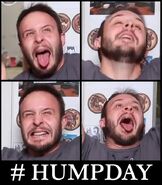 Hump Day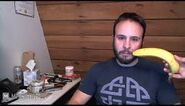 BananaBruce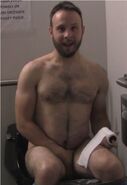 Bruce in his natural habitat
Beautiful Bruce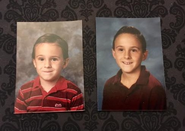 Young Bruce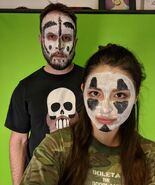 Bruce and Autumn
Used in branding on Shopify/RT Store
Bruce's Twitter profile picture
Trivia[]
Bruce loves all things Mexican, particularly the restaurant chain, Chipotle.
Bruce's favorite season is summer.
Bruce addressed his farting with the fact that he had a surgery and had to take antibiotics which altered his digestive system, making him unable to burp and only can fart.
Adding to this fact, Bruce states that he refused to fart in front of his ex-girlfriend, Bethany.
Bruce is a direct descendant of Pocahontas.
Bruce made a video called "Bath time with lil Bruce", he wears a diaper and bathes himself in the video.
Bruce Greene has two apps about him featured on the Google Play Store, "Brucie Bird" and "Pocket Bruce!"
Bruce was one of the lead singers (Alongside with Adam Kovic) in a song named 'We love video games' (Which was created by the people behind 'Thanksgiving' and 'Chinese Food').
He has appeared on the TV show 'Attack of the Show'.[17]
He was childhood friends with Funhaus editor Adam "Bones" Brouillard.
On-air radio DJ and voice-overs for 4+ years at the highest rated alternative station in the country (92.9 KJEE FM Santa Barbara, Montecito)
Currently owns (and drives) a Dodge Demon.[18]
External links[]
References[]
Sours: https://roosterteeth.fandom.com/wiki/Bruce_Greene
Engaged autumn bruce greene
Zhenya will kill you. either evil or enviously Vera said loudly, trying to make it as significant as possible, in spite of the screaming music. - Well, let. Sveta really didn't care at the moment.
Unreal PT + Bird Box Challenge with Bruce and Autumn
Do not be afraid. What if you both want to make sure I'm not disembodied, turned into a boggart, or a disembodied ghost. We'll have to figure this out before returning to research.
You will also like:
Twenty five minutes. I will never ride trains again. Lenka said. I just cheered her up a little and said that we would come soon. - Twenty minutes.
276
277
278
279
280