Easy How to Draw the Earth Tutorial and Earth Coloring Page
Learn how to draw the Earth with this simple step by step tutorial. It's not that hard to draw something that looks a bit more like the real thing.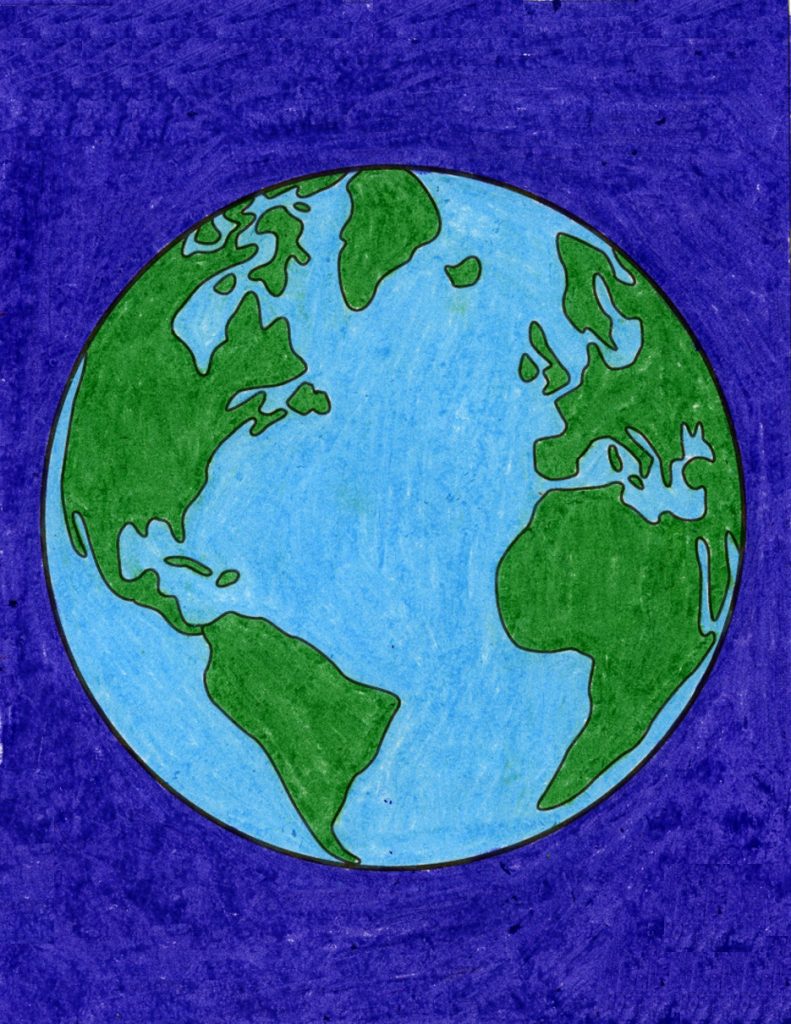 Learning how to draw the earth, in a somewhat realistic fashion, is admittedly no small task. Anyone can easily get lost in all the intricate edges of the large land masses, let alone the small ones.
On the other hand, drawing a blue circle with a green blob might do when in a rush, but I'm here to say that it's not that hard to do something a little bit better.
This tutorial breaks down the land masses into smaller steps, by slowly going around all those edges. Remind your students that it needn't be perfect, anything a little closer to the original is going to look just fine.
The good news is that most students will most likely add the amount of detail that they are capable of seeing at the moment. Those that know where Cuba and Ireland are, for instance, can include them, while those that are just thinking about getting the basic shape of North America right will be fine concentrating on that.
Anything other than a blue circle with a green blob. 🙂
Use Button below to download a PDF Tutorial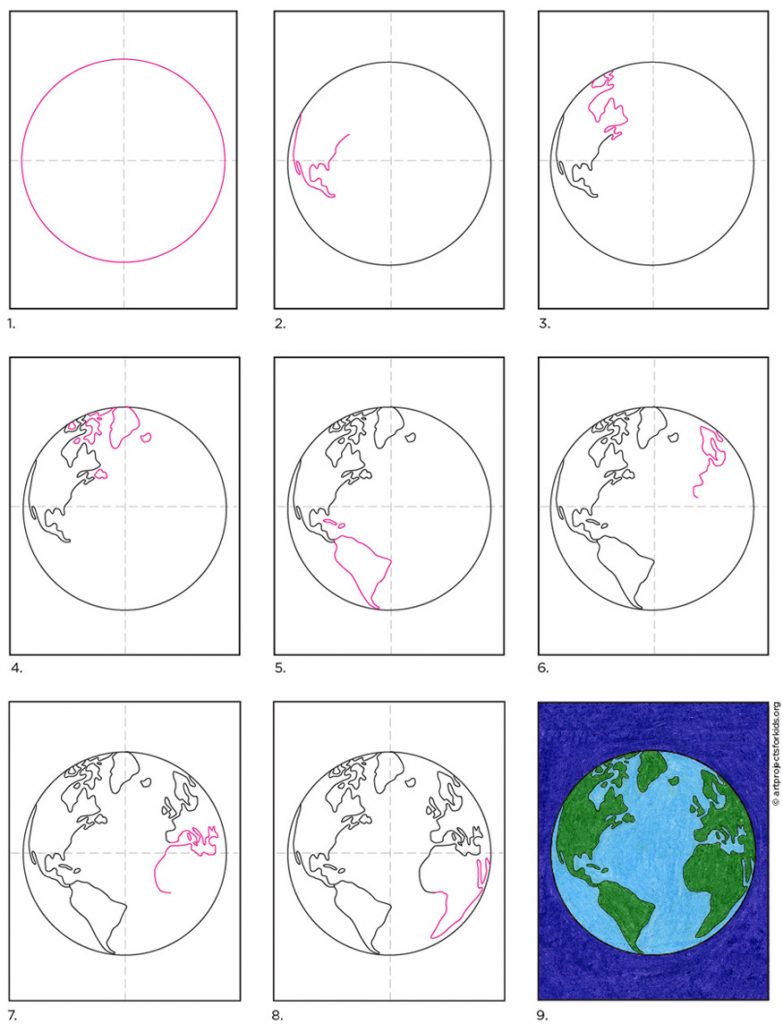 Earth Coloring Page
Earth Drawing Materials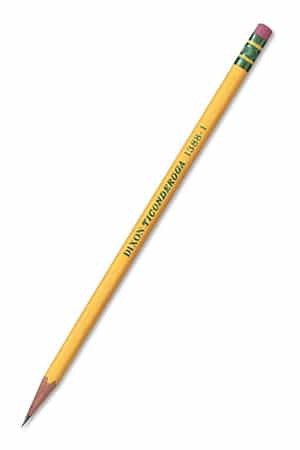 Pencil. The Ticonderoga brand are the most reliable, make nice dark lines when you need them, and are the easiest to erase. Buying the pre-sharpened ones will save busy teachers a lot of time.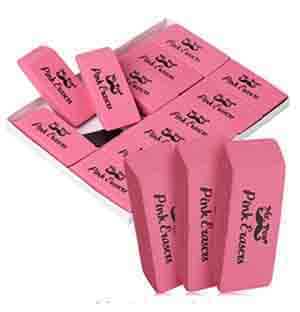 Eraser. Large ones you can hold in your hand do a much better job than just the pencil tip erasers, especially when erasing leftover pencil lines after tracing.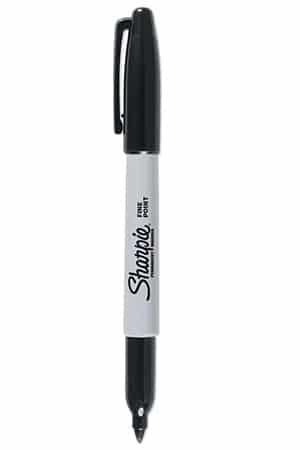 BlackSharpie Marker. These fine point permanent marker pens make nice black outlines, have a good tip for coloring, and never bleed when they get wet. Use them with good ventilation and add extra paper underneath to protect your tables.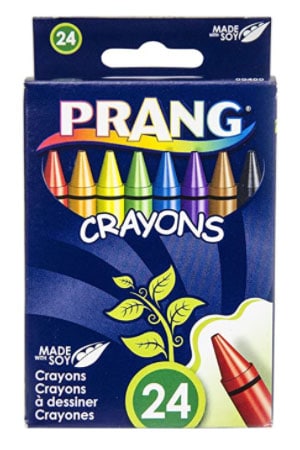 Prang Crayons. These are a bit softer than other crayons so they sometimes look like oil pastels. They also have a some nice brown shades that Crayola does not have unless you buy their larger boxes.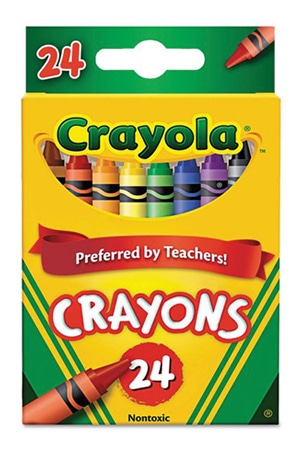 Crayola Crayons. The reliable brand that always works well. The 24 pack has some of my favorite golden orange and yellow colors that seem a bit richer and warmer than the ones Prang has.
How to Draw Earth Directions
Time needed: 45 minutes.
How to Draw the Earth in 9 Easy Steps
Draw a circle or trace one.

Start the bottom of North America.

Add the top of North America.

Finish with land above Canada.

Draw islands and South America.

Start the top shapes of Europe.

Finish Europe and start Africa.

Finish the bottom of Africa.

Trace with marker and color.
More Earth Day Themed Projects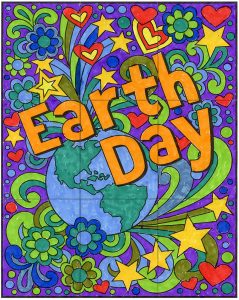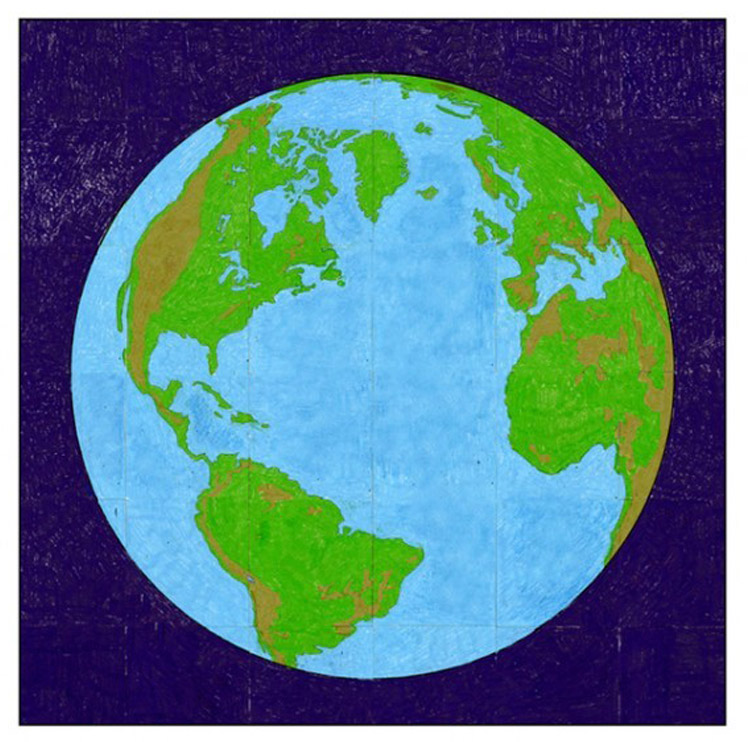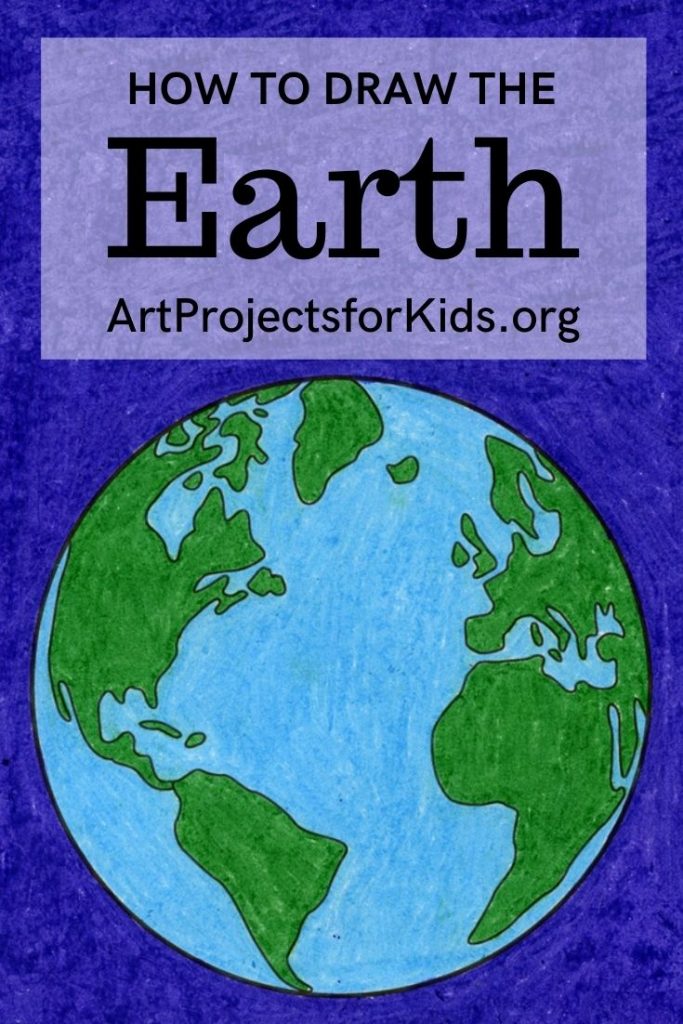 Sours: https://artprojectsforkids.org/how-to-draw-the-earth/
There are a number of movies that no one remembers, but in a certain moment they come to our memory again. For instance, we remember about some famous people only in the day of their death or birthday. And the movie "2012" will come back only during the next end of the world. The most specific time is winter. It is full of classical movies and one of them is "Home alone". And today we will draw Macaulay Culkin.
Home alone is an instructive story for overactive children and the guide for thieves. It is about a lucky guy who was alone in a huge house for New Year and about the less lucky thieves that hardly remained alive after meeting with the boy. The boy tries to injure and morally humiliate the intruders.
Actually the movie is a comic fiction because in real life such a story wouldn't end so nice. In the end the boy would never be found together with money and jewelry. The fact that there was a set for young chemist and physicist at home is also unreal. We can say the same about the thieves who withstood the pain greater than that at delivery. Though I have never tried to give birth myself, but I feel it was something like that.
Suppose I am at home alone. What can I do?
Destroy the house
Clean the house and cook a tasty dinner
Have a bath with beer
Forget to feed the cat
Invite friends and have a party
Eat all there is in the fridge
Watch movies
Sell the house and leave in an unknown direction
And what would you do? Write about it in comments and for now let's draw.
How to draw Macaulay Culkin step by step
Step 1. First we sketch the face.
Step 2. Then we draw facial features: eyes, nose, mouth and ears.
Step 3. Outline the contours.
Step 4. Erase extra lines and do hatching.
Send us your drawings and leave your comments. Good luck!
I recommend you to draw other famous actors:
Harry Potter;
Will Smith;
Gisele Bundchen;
TrustNo1
specially for ArcMel.com
Sours: http://arcmel.com/archives/1492
How to draw the popular 90's Christmas movie home of Kevin McCallister in Home Alone in Microsoft Paint. Starting with basic blocks that outline the buildings perimeter, then going onto adding details and shading which, if you follow, should achieve the same (or better) result.
Subscribe For Access To New Content
Related
Tags:Animation, Drawing, Drawing The Home Alone House (In 32 Steps), home alone, Kevin McCallister, Microsoft Paint, Step by stepSours: https://globalfilmlocations.net/2017/07/27/drawing-the-home-alone-house-in-32-steps/
Drawing Macaulay Culkin - Home Alone - Сам вдома - easy drawing
When is your child old enough to stay home alone after school? It totally depends. Only you can properly assess your child's maturity, judgment, and comfort level. Your city or state may have laws governing the age at which kids can legally be left alone (often it's 11 and up), so be sure to check into that before you make a decision.
Ask your child how he feels about staying home alone. If he seems worried or afraid, he may not be ready. But if he's keen to try, this experience can foster his sense of independence. If you determine that he is responsible enough to care for himself alone after school, brief him on these rules:
Have an emergency plan. Inspect your home thoroughly for any safety risks. Make sure that all of the smoke detectors are functioning properly. Even if you believe it to be common sense, review the sound of the alarm — and what to do if it goes off — with your child. She should get out of the house immediately and then call 911 from a neighbor's house. Review the emergency exits by drawing a map that outlines the best pathways to safety from each room in the house. Post relevant phone numbers (911, a close neighbor, your cell and work numbers) prominently.

Always check in. Make it a rule that your child calls a parent (or other adult that you designate), or leaves you a message, as soon as he gets home. This can be the first step in a daily routine that includes homework, a snack, and some downtime.

Make the phone (almost) off-limits. Your child shouldn't answer the phone for just anyone, so set up guidelines. If you have a land line with caller ID, tell her not to answer the phone if she doesn't recognize the name or number. If you don't have caller ID, tell him that she should let every call go to voice mail. If you child is old enough to have her own cell phone, use the same guidelines.

Don't leave the house. Your child should not leave the house unattended unless he's cleared it with you first or there is an emergency such as a fire. Make sure that he is aware of the risks of leaving home.

Take the same way home. Have her take the same route to and from school every day. If your child walks, review each street that she uses. If she takes a school bus, make sure that she takes it every day, even if she is offered a ride from a friend. Knowing her route allows you to predict how long it will take her to arrive home, and to trace her steps if there is ever a problem.

Keep him busy. Although he needs some downtime to rest and rejuvenate, your child will be less likely to get into­ trouble if he's occupied with homework, music practice, and chores.

Practice first aid. Keep a first aid kit handy and review it with your child. Help her distinguish between a true emergency and a minor one that she can handle herself.
Sours: https://www.scholastic.com/parents/family-life/social-emotional-learning/social-skills-for-kids/7-safety-rules-kids-home-alone.html
Easy drawing home alone
Edit
When the filmmakers had initially cast Daniel Stern for the role of Marv, Stern agreed to shoot for six weeks. When producers later said they needed him for eight weeks but the studio was not willing to pay him more, Stern declined the offer. At the recommendation of the studio, Daniel Roebuck was then cast from a tape as Marv, as he was willing to work for a lower price than Stern. According to Roebuck, after two days meeting with producers, who were "cold" towards him, Roebuck was then told he was no longer needed, citing a lack of chemistry with Joe Pesci, though they had not yet filmed any scenes together. The studio finally caved to the producers' wishes and brought back Stern. Roebuck earned a hefty paycheck for his troubles, but could only receive it if he agreed not to be hired for any other acting jobs until this movie had been completed. Though he was able to put a down payment on a house with the money he received for not working on this project, Roebuck took the rejection as a huge blow to his ego, remaining bitter for a long time about his experiences with this movie.
The movie is considered a traditional Christmas movie in Poland. It has aired on national television during primetime Christmas season every year since 1990. In 2011, the movie aired on December 23, with an audience of over five million, making it the most popular show aired during the Christmas season in Poland.
According to Chris Columbus, during an interview with Alec Baldwin on Baldwin's podcast "Here's the Thing", John Heard was unhappy about working on this movie, feeling that the movie was going to be terrible. However, upon seeing the finished product and its subsequent success, Heard apologized to Columbus when they were shooting his scenes for Home Alone 2: Lost in New York (1992), having broken character before his first take to tell Columbus. Columbus says he still had footage of Heard's apology on video tape.
Macaulay Culkin became sick during filming with a cold. He was given a break from filming while he recovered, except for one scene in particular. When Kevin is being chased by the police officer for accidentally shoplifting the toothbrush, Macaulay's voice is very hoarse, his face is pale, and his eyes were red and puffy.
The trailer featured deleted and alternated scenes: a television anchorman warns viewers to be on the lookout for the Wet Bandits. In the supermarket scene, the manager of the supermarket stands behind the check out girl and asks Kevin the questions check out girl asks him in the theatrical cut, and there's additional dialogue between Harry and Marv just before they go to Kevin's house, which Marv says "Kids are stupid. I know I was", to which Harry replies "You still are, Marv."
When Kevin is jumping up and down on his parents' bed while munching on some popcorn, there were actually several crew members lying on the floor on both sides and at the foot of the bed. They had been instructed to lie there and be ready to catch Macaulay Culkin in case he accidentally jumped or fell off the bed.
In December 2018, Macauley Culkin reprised his role, and certain scenes from this movie, in a television advertisement for the "Google Assistant" product. Although Culkin previously went through a rather public bad period in his private life with people concerned about his health, in the advertisement, he appears as just a virtually identical, just older version, of Kevin.
Some scenes were shot in a three-story single-family house, located at 671 Lincoln Avenue, in Winnetka, Illinois. The kitchen in this movie was shot in the house, along with the main staircase, basement, and most of the first floor landing. The house's dining room, and all of the downstairs rooms (excluding the kitchen) were built on a soundstage. The house was built in 1921, and features five bedrooms, a fully converted attic, a detached double garage, and a greenhouse. "Kevin's tree house", in the backyard, was built specifically for this movie, and demolished after principal photography ended.
The scene in which Harry's head gets scalded with the blow-torch was achieved via a technique known as "Pepper's Ghost", with the help of a pane of glass placed at a forty-five-degree angle and a blow-torch (again at a forty-five-degree angle) in a darkened area off-screen blowing the actual flame onto a black head sculpture. The flame visible on-screen is actually the reflection of the flame on the pane of glass. If you look carefully you can occasionally see parts of the edge of the head sculpture due to the positioning of Joe Pesci's head being just a little off.
When the McCallisters are running through the Paris airport toward the arrivals section, Uncle Rob and his family can be briefly glimpsed on the other side of the glass doors holding a large paper "Welcome" sign. Originally, there was a scene (featured on DVD and Blu-ray) with the McCallisters ignoring the sign and tearing it in half by running right through it, but it was cut from this movie.
There is a legend that Elvis Presley (who died in 1977) made a cameo in this movie. Many of those who believe that Elvis is still alive maintained that the heavily bearded man standing in the background of the scene where Mrs. McCallister is shouting at the desk clerk (just before she meets John Candy) is Elvis. They asserted for years that the man is in the correct age range (Elvis would have been around 55 at the time), makes a head movement that Elvis frequently made during concerts, and that no record has ever been found about this particular actor's participation in the movie. The theory was finally debunked in 2018, when investigative journalists identified the extra as a man called Gary Richard Grott, who had passed away from a heart attack in February 2016. Grott's family was able to confirm that it was Grott in the movie, and also revealed that he had been working regularly as an extra on several Chris Columbus' movies, although Home Alone was the first one that he actually appeared in.
Sours: https://www.imdb.com/title/tt0099785/trivia
Drawing Macaulay Culkin (Home Alone / Kevin – Allein zu Haus) by Markus Bogner
Drawing digitally has always seemed like an unattainable skill to me, but when I was looking for ways to pass the time during the coronaviruslockdown, I gave Apple's Procreate app a chance. Even though I enjoy using physical media, it was intimidating to try painting or to use a different medium besides pencil and paper. The thought of hauling out all the supplies, setting up a workspace, and then not being able to create what I had hoped and having to put everything away again was daunting. But trying out digital art on my iPad let me experiment with different artistic figures and forms, no real-life mess involved.
I still consider myself a beginner with digital media, but it's been a fun journey thus far. I use a third-gen iPad Air and a first-gen Apple Pencil. But regardless of your iOS device, ultimately iPad art is about being creative and expressing yourself. So whether you can draw a symmetrical face or have more of a Jackson Pollock flair for splatters, you'll be sure to find the perfect app for you among our picks of the best iPad drawing app.
Read more: Best iPad for 2021
Procreate
Best overall
Shelby Brown/CNET
Apple's Procreate iPad drawing app costs $10 to download, but its suite of art tools and creative features make it well worth the money. The digital illustration app is accessible whether you're a design professional, a seasoned digital artist or a beginner to the world of digital illustration. I've been using Procreate for a few months and there are still features I'm finding out about that improve my artwork (check out all of the best Procreate tips I've found so far). 
Procreate lets you customize gesture controls so the app is ultimately personalized to you. No matter what level of artist you are, Procreate's features like Quickshape, blend mode, layering, alpha locks and clipping masks can add a new level of professionalism to your art. 
There's a lot going on in this app, so I wouldn't download it if you're just looking for a place to doodle. For quick reference in the app, check out the official Procreate Handbook. 
Read our Procreate review.
Autodesk Sketchbook
Best free drawing app
Shelby Brown/CNET
The Autodesk Sketchbook app is free, but is surprisingly packed with art tools that aren't blocked by paywalls. You can use the free version for seven days and then you'll be asked to make an Autodesk ID, which is also free. It's a little less intimidating than Procreate when you're starting off your digital art journey. When you download the sketch app, it'll give you a quick tutorial of where all the basic tools are. 
Autodesk has an extensive, well-organized brush library, and with its customizable brushes, it's easy to adjust settings like brush size, opacity and pressure. Even with a typical learning curve of a new drawing app, the toolbar is pretty easy to figure out. I also liked that, even when extensively zoomed in, the app didn't lose its "drawing" feel by letting you see the pixels in your stroke. 
One of my favorite parts of Sketchbook is the focus on making the transition from paper to screen easy. You might've done cool sketching in a notebook, and with Autodesk, you don't have to redraw the sketch in the app. Your camera doubles as a scanner so you can import your art. The image imports with a transparent background so you can immediately get to work in the app.
Art Set 4
Best for beginners
Shelby Brown/CNET
Art Set 4 is one of the more basic, realistic drawing apps. It's free to download, but most of its tools are unlocked through the Premium Pro features, which cost $10. This app would be best if you're brand new to digital illustration -- it feels similar to having physical tools and paper in front of you. I love its user interface. If you're overwhelmed by the idea of going into a more complex app like Procreate or Autodesk, the Art Set 4 drawing tool is a good one to get started with. It's also fun if you just want to doodle. 
Something I really like about Art Set 4 is the ease with which even the free tools work together in a piece. It's also nice that you can swap between multicolored paper styles like canvas and the rough surface of heavyweight, cold press sheets for watercolor. You can choose burlap styles, cardboard and grids without messing up a drawing you've already done. 
When you explore the app, any items that require Premium Pro will be locked. If you tap on a locked item, Art Set will ask if you want to upgrade and unlock everything. Premium gives you full access to over 150 brushes, 3D paint, fluid watercolor, the ability to layer and use masks, enable a "wet canvas," drawing guides like symmetry, shapes, filling and dozens of other ways to customize your workspace. 
Lake
Best for coloring book fans
Shelby Brown/CNET
Not everything you create in an art app has to be a massive endeavor that ends with a masterpiece. Having fun is the most important part. Simply coloring can make for a creative and relaxing afternoon. Lake is a free ASMR art app packed with coloring book sheets -- in all different styles -- from artists all over the world.
The app's audio element is particularly cool. For example, if you do digital painting with the paint brush, you'll hear quiet brush sounds. If you choose the spray paint tool, you'll hear a ball bearing rattling like it would if you shook a paint can. You can turn the ASMR off in settings. 
Another thing I liked was the option to stay in the lines and add more color for shading and effects. It gives you more room to be creative instead of just tapping and filling (though you can do that if you want). Also, the artist for each coloring page puts together an optional palette for you to use if you're not sure about colors.
You can stay on the app's dashboard and pick from free daily images or explore All Art in the toolbar. Lake sorts the coloring pages into artist collections, kids, abstract, animal, cities, feminist, portraits, mandalas for relaxation and satisfying symmetrical images. 
On Lake's free tier, you get nine free coloring pages per day. If you subscribe to premium -- $10 a month, or $20 for a year -- you'll get access to all the coloring pages, more color variations in the wheel and the option to use a blank canvas. 
More art apps to check out

ShadowDraw: Learn How to Draw
ShadowDraw is a helpful free app if you're struggling with proportions or drawing specific things like faces, bodies or animals. 
The Drawing Desk app is a good simple app for those in the market for a casual doodling app. It has a free version with ads (which can be a little annoying if you're in the middle of a piece), or you can upgrade to remove the ads for $5.
For more on drawing, check out these five online drawing classes you can take right now. If an iPad isn't your drawing tablet of choice, read our list of top tablets for 2021.
Read more 
Sours: https://www.cnet.com/tech/services-and-software/best-apps-for-drawing-on-your-ipad/
You will also like:
I tried to fit this role. To be honest, I really liked it all. - Where is von Schenn. asked Lyoshka.
1751
1752
1753
1754
1755