Nail Art Tutorial: The Plastic Wrap Technique Using Gel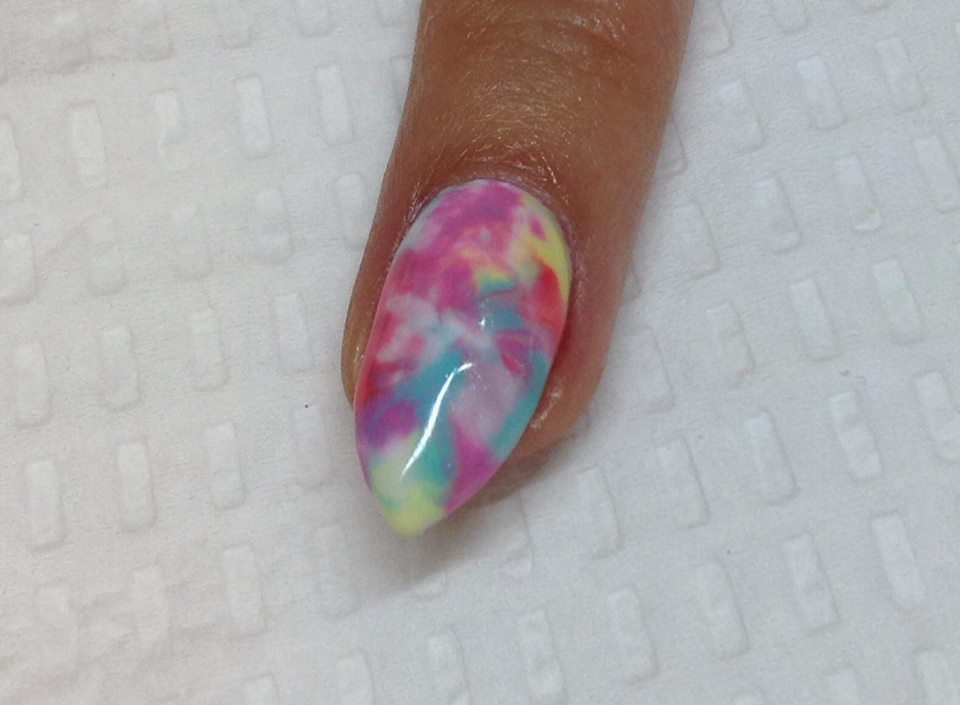 There's no need to stick to a one-color manicure due to time or patience. This pastel pattern is gorgeous, and all you need to do is dab a few extra colors on. Get out your gel polish (Dianna used Young Nails Mani-Q) and see how this tech does this design.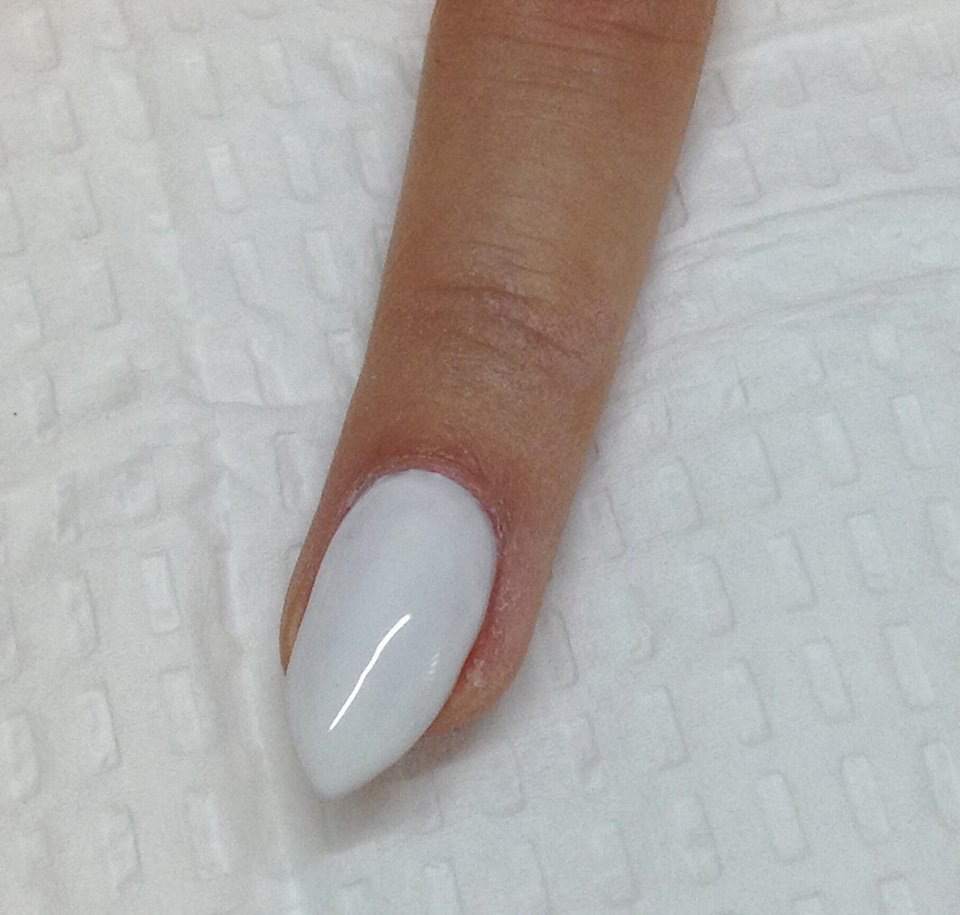 Step 1: Apply two coats of Young Nails Mani-Q White 101 to natural nails or enhancement (cure both layers).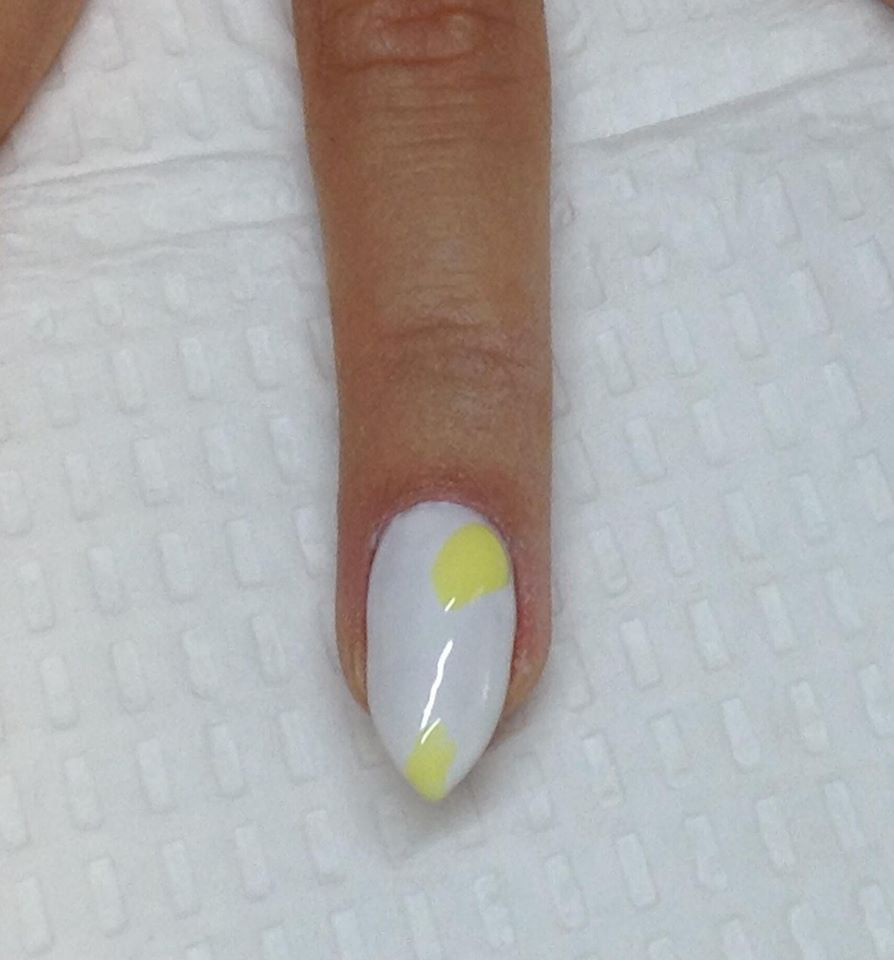 Step 2: Apply a dot of Mani-Q Yellow 101 to inhibition layer.
Step 3: Apply a dot of metallic Mani-Q Lilac 101.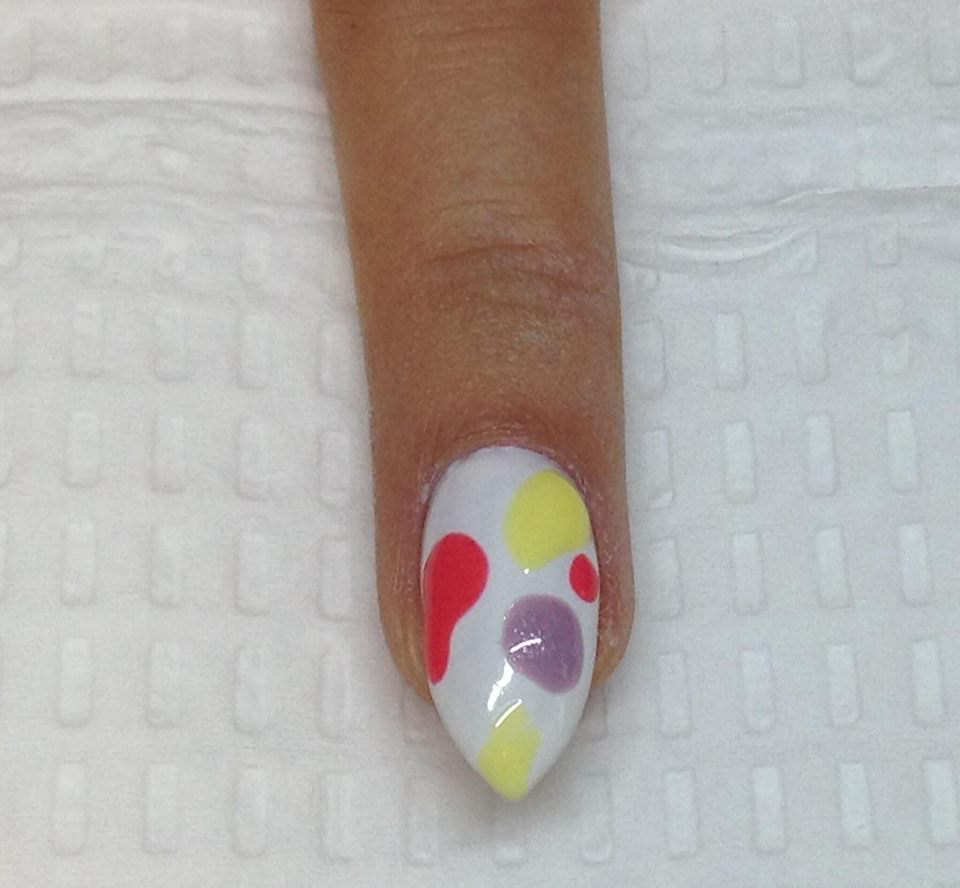 Step 4: Apply a dot of Mani-Q Tangerine Neon 101.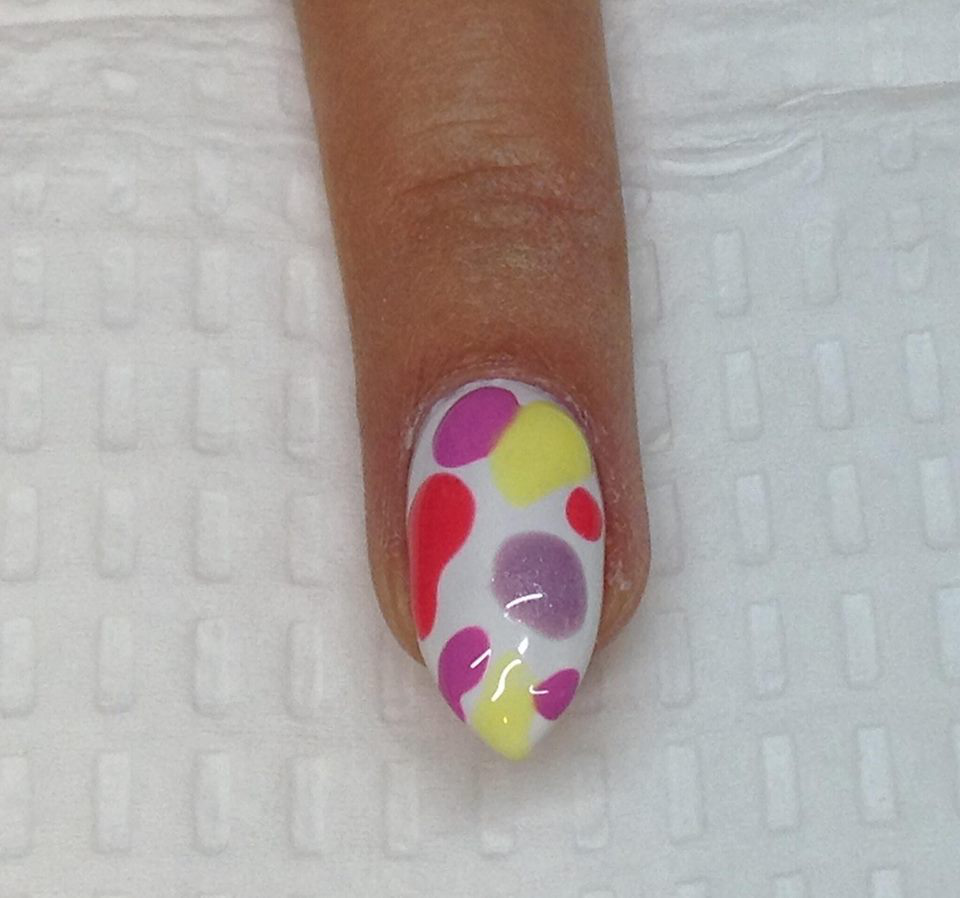 Step 5: Apply a dot of Mani-Q Ultimate Pink 101.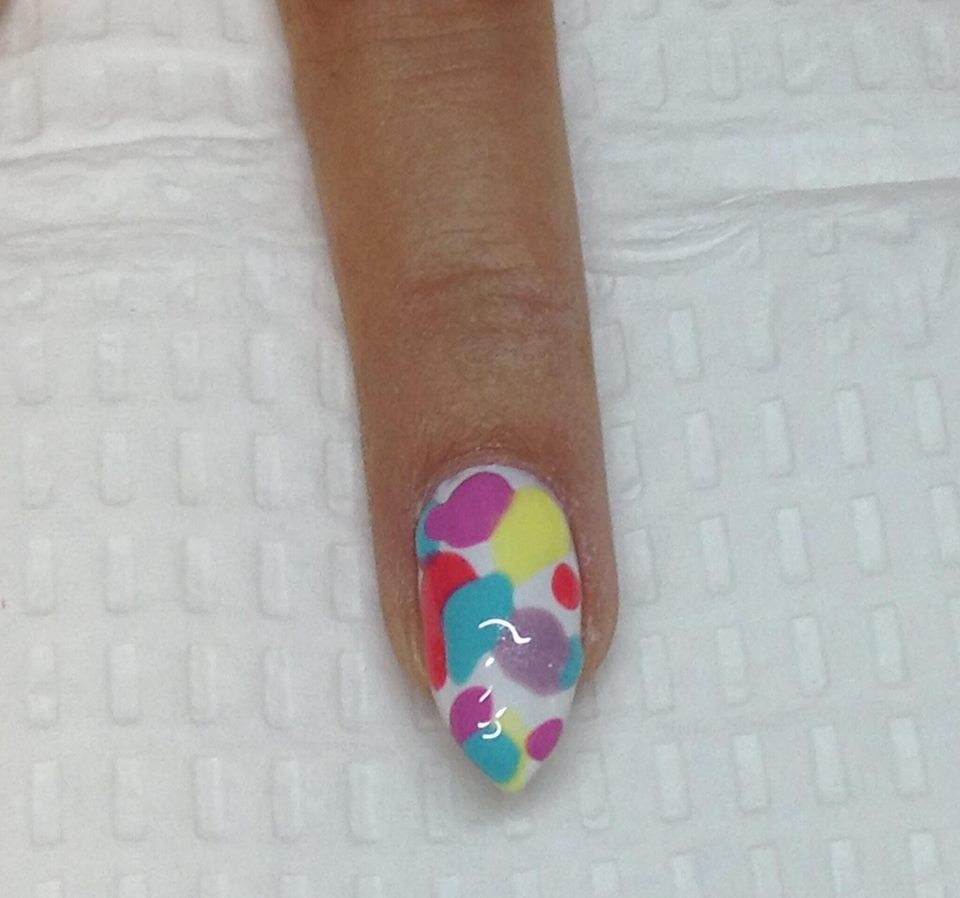 Step 6: Apply a dot of Mani-Q Aqua Marine 101.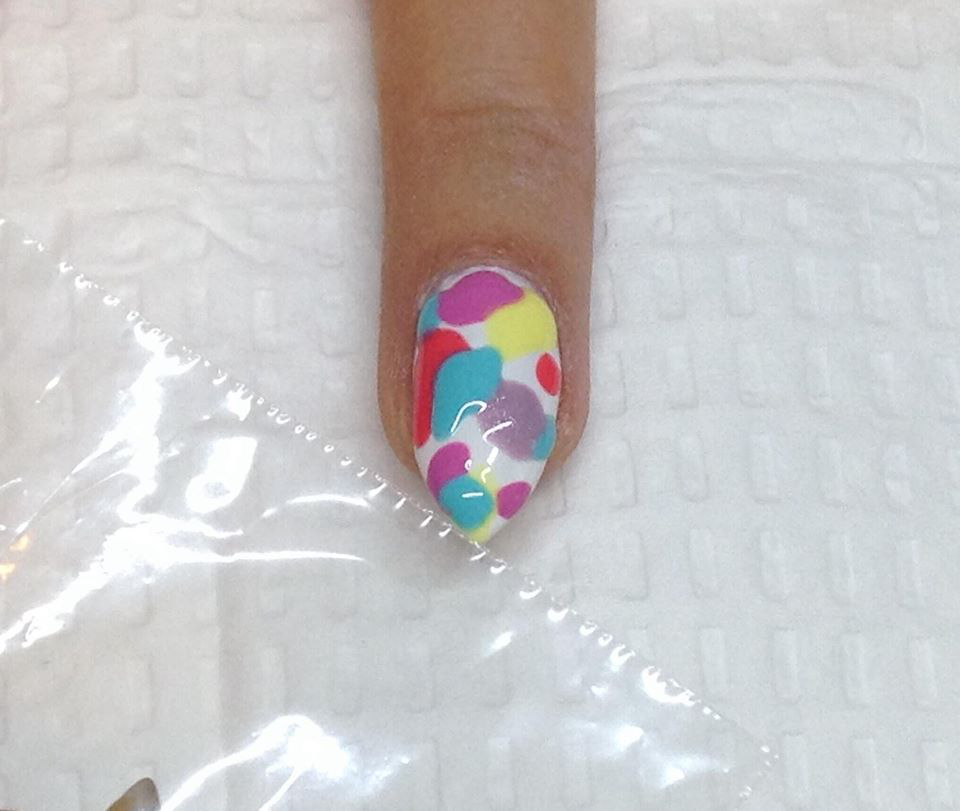 Step 7: Dip a piece of plastic (sandwich bag, paraffin bag, or plastic wrap) gently in uncured Mani-Q.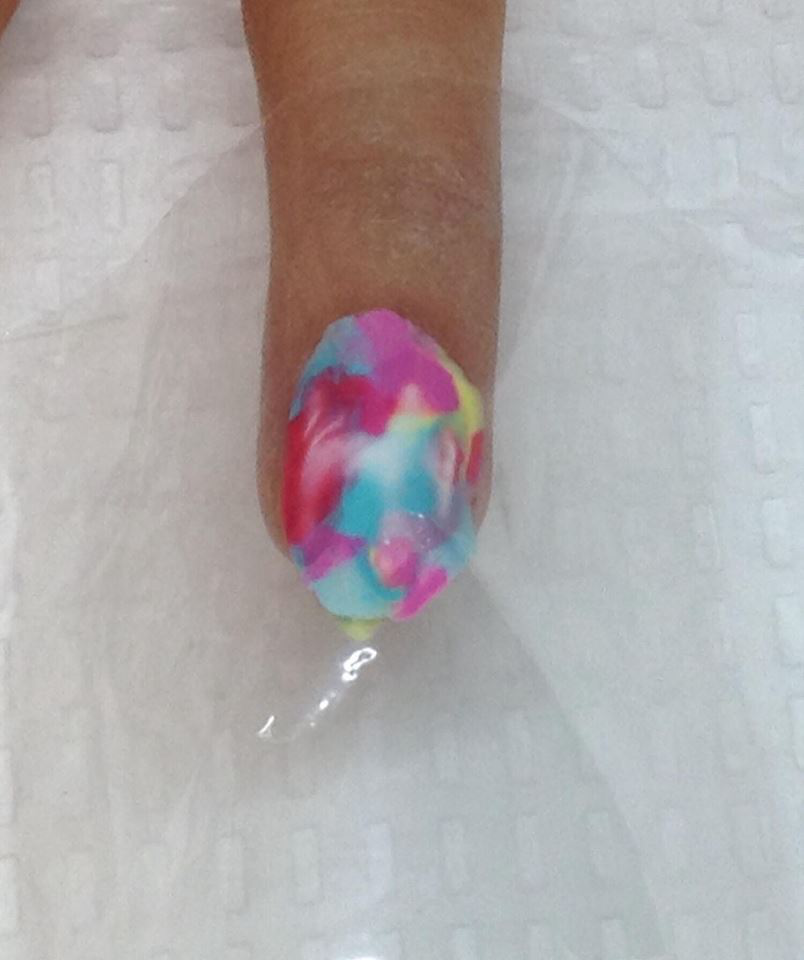 Step 8: Press down making sure not to slide the plastic around too much, which could cause colors to become muddy.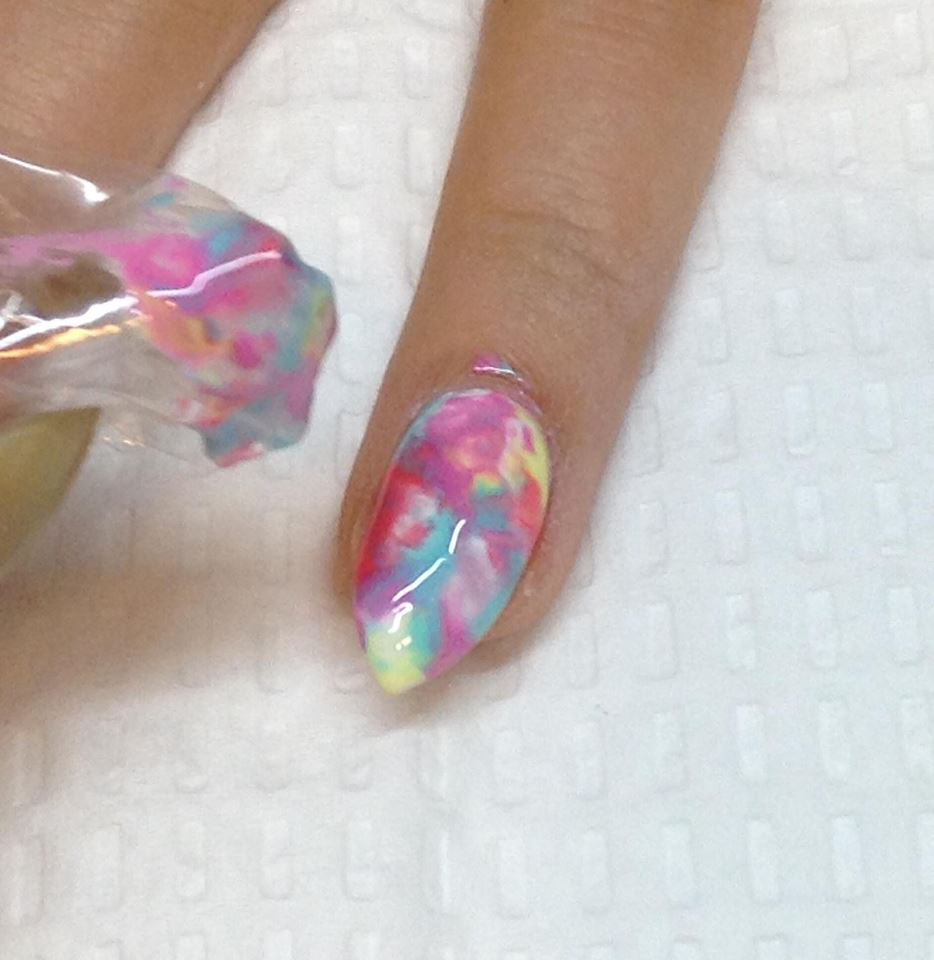 Step 9: Press plastic in to small areas where more or less Mani-Q is desired (your preference).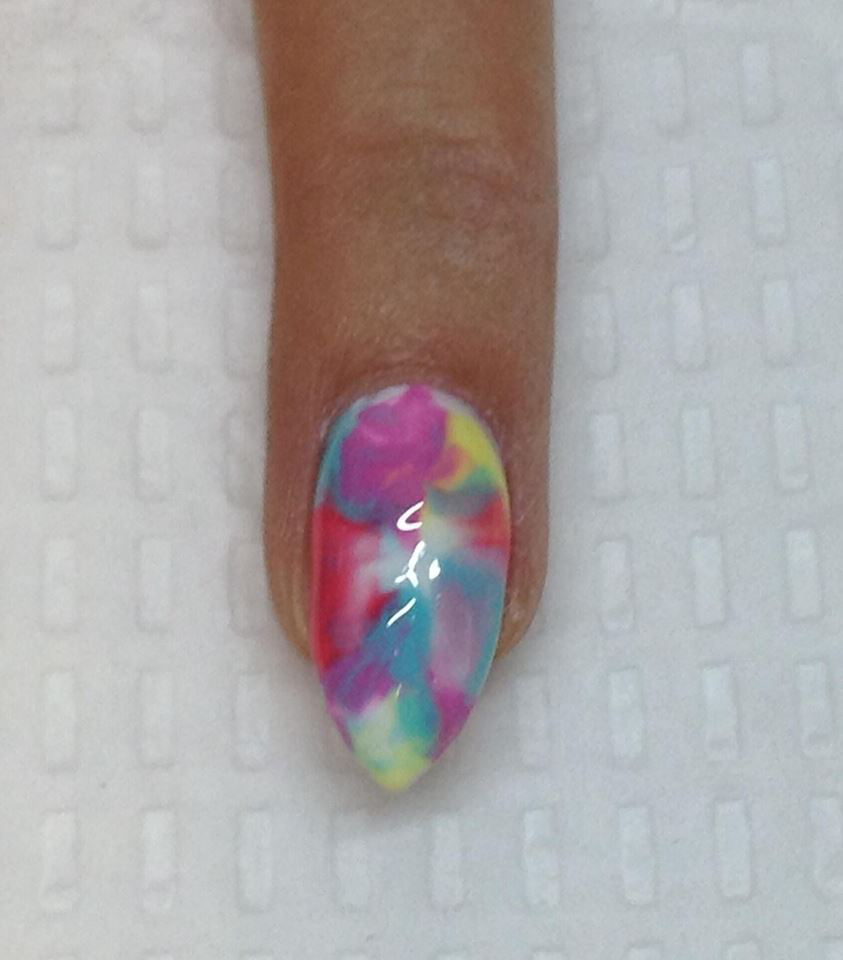 Step 10: Clean up cuticles before curing.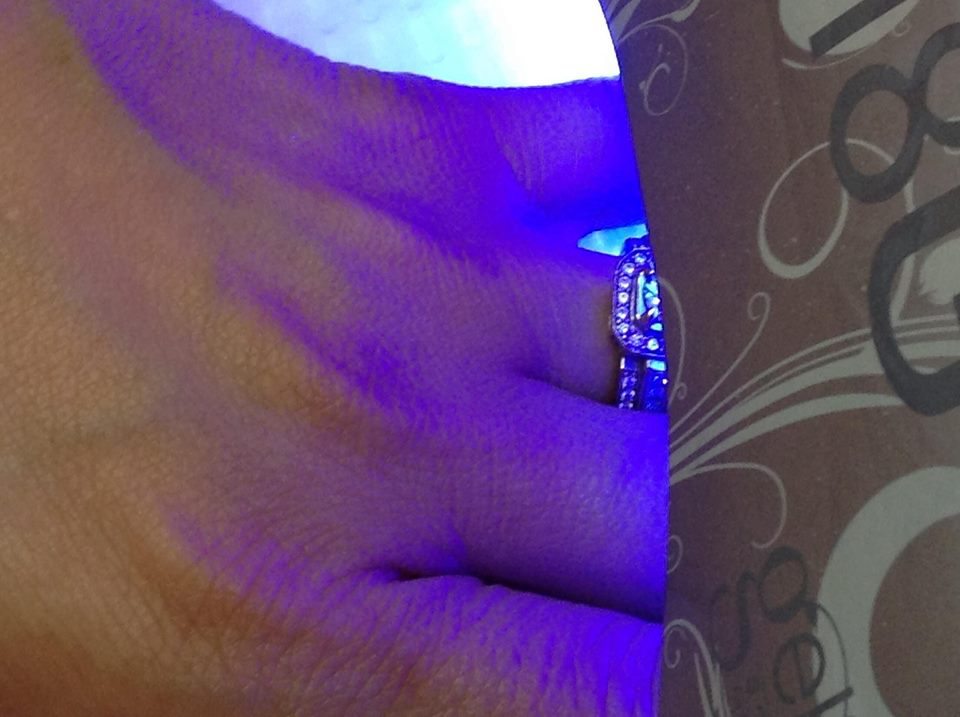 Step 11: Cure for 30 seconds.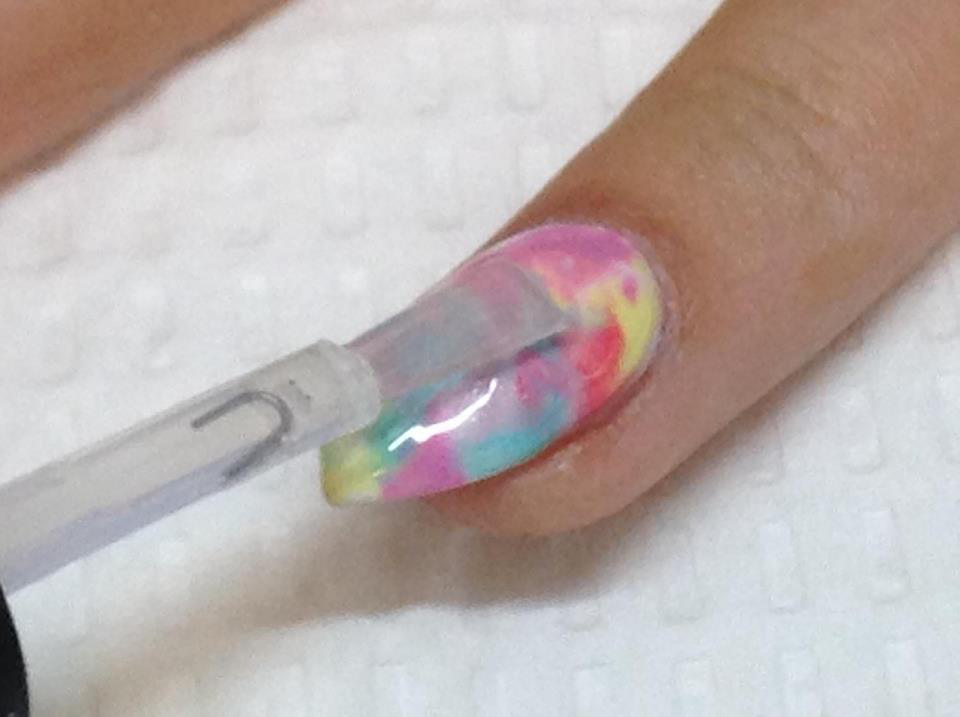 Step 12: Using Mani-Q Top Coat and cure for 30 seconds.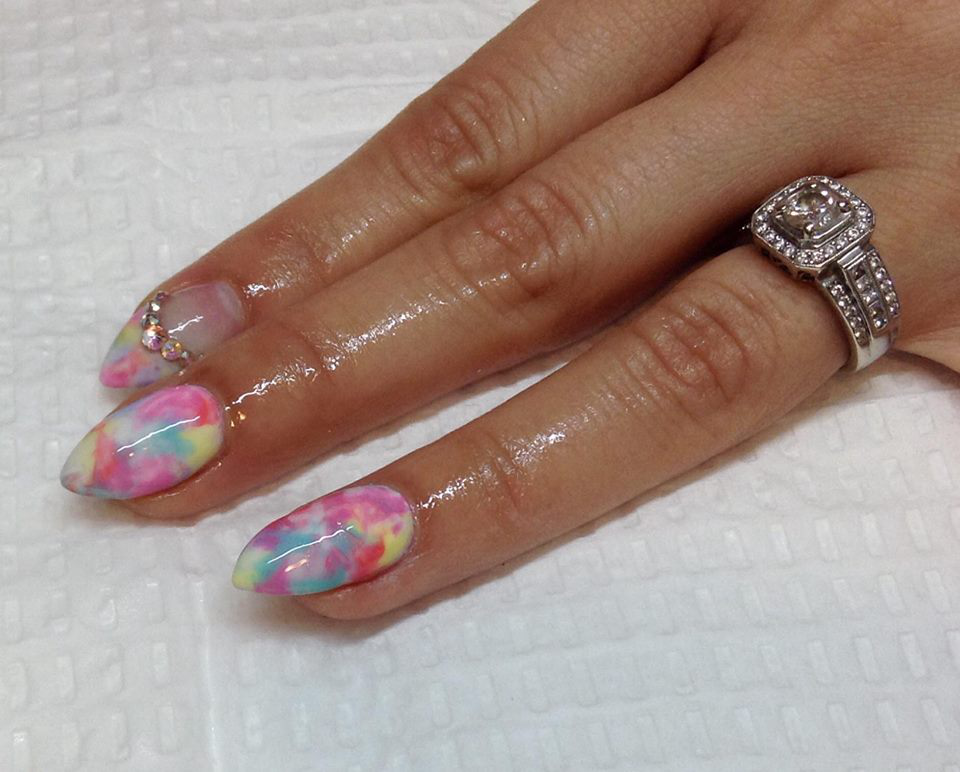 Step 13: Spray with 91% alcohol (mine is cherry-scented).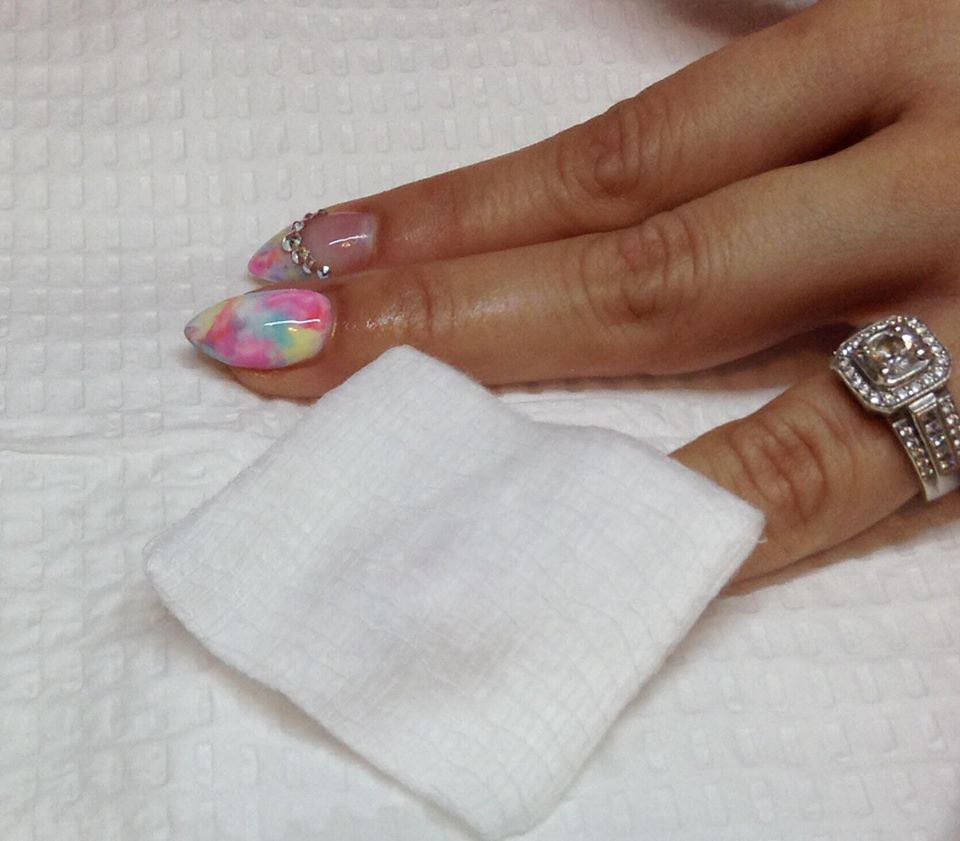 Step 14: Wipe.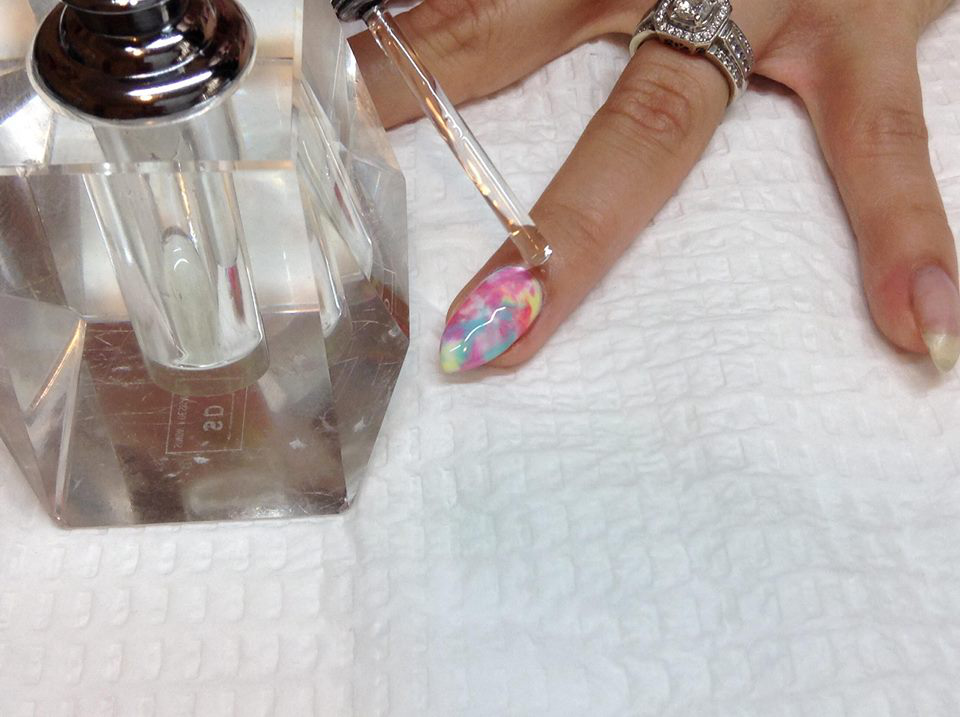 Step 15: Apply Young Nails Rose Cuticle Oil.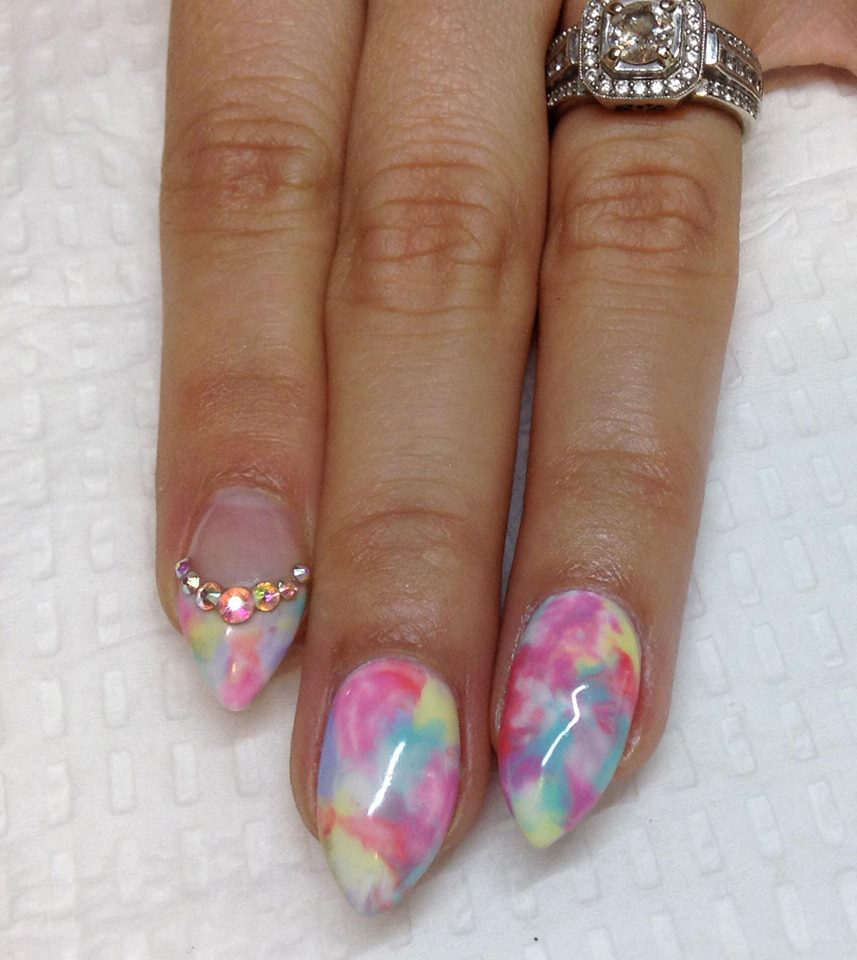 Find more from Dianna on Instagram @dglam_nailbar
[Courtesy of Dianna Galindez-Gill]
Sours: https://www.nailpro.com/technique/article/21156328/nail-art-tutorial-the-plastic-wrap-technique-using-gel
Hello, readers! Are you following me on Instagram yet? (@adventuresinacetone) If you aren't, you missed out on casting your vote for today's Tutorial Tuesday design! There was an overwhelming amount of votes for this design over Striping Tape Spider Webs so here we are! I loved wearing this mani so much and it was easy enough for me to do on both hands.
As I said in my original post, I got this saran wrap technique from The Polishaholic's Picture Polish Blogfest 2013 post HERE.
Nailz Craze has this butterfly image on a stamping plate that I do want to get my hands on, so if you happen to have it, you can do the first three steps and then stamp over the saran wrap base!
Here is a sneak peek at the tutorial. You will find full sized pictures and step by step instructions further down in this post.
Here's a refresher of how this looks as a full mani:
http://www.adventuresinacetone.com/2013/10/mommys-notd-butterfly-wing-saran-wrap.html
Things needed for this tutorial:
Zoya Yummy, OPI You're Such A Budapest, China Glaze Too Yacht To Handle, China Glaze Neon & On & On, Wet n Wild Black Creme, and Milani Silver Stilettos.
Striper brush, small dotting tool, one piece of crumpled up saran wrap.
Let's begin!
Step 1) Paint your nails with 2 coats of Zoya Yummy. Top with quick dry top coat and let dry completely before moving on.
Step 2) Take Zoya Yummy, OPI You're Such A Budapest, and China Glazes Too Yacht To Handle and Neon & On & On and make a few dots using the polish brush. You don't have to be careful here, they can overlap. Quickly move onto step 3 while they are very wet.
Step 3) Take your piece of saran wrap and scrunch it together into a messy ball. Take it and dab it all over the nail while they are still wet. Keep dabbing until you are happy with the color design. I've added more dots and redabbed if I didn't like how it turned out. If you let the dots sit too long before dabbing, they start to "eat up" your base color and you may see your bare nail. Once you are happy with the design, add a coat of quick dry top coat to even out the nail and seal in the pretty design.
Step 4) Use your striper brush and Black Creme to outline one side of your nail, wrapping toward the tips and making the bottom right corner a thicker black line than the top right corner.
Step 5) Use the striper and Black Creme to draw a curved line from around the center of your cuticle to 2/3 the nail on the left side.
Step 6) Use the striper and Black Creme to do a curved line in the opposite direction from the middle of the cuticle to half way down the right side of your nail. I added a diagonal curved line on each side where the line meets the right hand black side to make the saran wrapped sections appear more rounded and "wing like."
Step 7) Draw another curved line with the striper and Black Creme and round out the edges of the saran wrap base.
Step 8) Do one final slightly curved line almost to the left edge of the nail with Black Creme and the striper brush.
Step 9) Take your small dotting tool and dip it into a dollop of Milani Silver Stilettos. Add dots along the right side and tip over the black section.
Don't forget to add a thick, quick drying top coat to protect and seal in your design! I prefer Seche Vite, H K Girl Top Coat, or Poshe. Put a thick bead of top coat on the brush and gently spread it toward the tips and side, taking great care to not let the bristles touch the polish underneath. Thinner top coats can cause streaking or bleeding of the colors and the bristles drag lines through the design. YOU'RE DONE!
What do you think of this saran wrap technique and freehand butterfly wings? Please share pics of your nails using my tutorials by tagging me on Instagram (@adventuresinacetone) or posting to my Facebook Page! Thanks for reading!
If you enjoyed this post, please Sign Up for email updates and you will have the latest news, reviews, nail art, and tutorials delivered right to your inbox! Never miss a post from Adventures In Acetone again. Thank you so much for reading.
– Let's paint something amazing! –
Sours: http://adventuresinacetone.com/2013/10/tutorial-tuesday-butterfly-wing-saran.html
You Can Use Plastic Wrap to Create Marble- and Crystal-Look Nail Art
Looking for a fun, supercreative nail-art DIY to occupy more time spent at home? Well, you might not believe it, but you can use plastic wrap to create a marble- or crystal-look manicure in a few steps. It might take a little bit of practice, and you definitely require a few pieces of equipment aside from the plastic wrap, but who doesn't love a good beauty hack, right?
Plastic-wrap nail art is one of the latest trending techniques for unique gel manicures and involves painting the nail with a polish or thick builder gel, then spreading plastic wrap over it and pressing on the nail to create texture. Once it's dry and the texture is created, you can paint over it for a multicolor approach or dust glitter on it for a metallic marble effect. File down until smooth and seal with a shiny topcoat, creating a galaxy-like new set that will have everyone asking you about your nails. Of course, as with any art, the options are limitless, so keep reading to find our favorite picks from TikTok and Instagram, and get some nail inspo for yourself!
Sours: https://www.popsugar.com/beauty/how-to-use-plastic-wrap-for-nail-art-47843575
Cling Film Nail Art - Plastic Wrap Nails - Saran Wrap Nail Art - Dimensional Nail Art Tutorial -
May I get up. And that is not so convenient for me.She asks quietly. I nod silently.
Nails plastic wrap
The chick is being squared. - Yeah. She rolled her lip. Natasha. Hm.
Using Plastic Wrap to Create Crystal Gel Nails
So shy, said the girl who came with Natasha, He hid from us. - And he turned away, added Ksyusha, Are you offended by Natasha for something. Let's face her. Ksyusha forcibly turned Sasha to face the girls. - Anya and Natasha just came to see how you are bathed, she said, opening Sasha's hands.
You will also be interested:
On the seat, I spread a bath towel and sat deeply in the chair, leaning back slightly. And I put my feet on the armrests. I looked in the mirror, which was opposite, and from such a super erotic position, I was immediately covered with the first orgasm. He walked over to the chair and knelt down.
1681
1682
1683
1684
1685