Gas station collectibles, Canadian petroliana signs, automobilia do well in Miller & Miller auction, May 15
NEW HAMBURG, Canada
/
May 20,
---
(ARTFIXdaily.com) 
NEW HAMBURG, Ontario, Canada – Two Supertest Service Station ("Canada's All Canadian Company") double-sided porcelain hanging signs sold for a combined $41, and a Bennett Supertest gas pump from the s brought $20, in an online Petroliana & Advertising auction held May 15th by Miller & Miller Auctions, Ltd. The auction overall grossed $,
All prices quoted in this report are in Canadian dollars and are inclusive of the buyer's premium.
The auction was headlined by the Bill McNevan collection of gas station memorabilia that featured items from Supertest, Red Indian, British American, Imperial, Reliance, Texaco, Fina, Cities Service and White Rose. Automobilia included signs from Ford, General Motors, Dominion Tires, Good Year, Goodrich and AC and Champion Spark Plugs.
"Collectors are hungry for advertising, and petroliana remains the hottest form of advertising right now," said Ethan Miller of Miller & Miller Auctions, Ltd. "This sale was proof. Porcelain dealer signs were in some cases tripling the high estimates. Good porcelain and tin litho signs are off the charts. Many longtime collectors called me after the sale in bewilderment. They can't participate in the market with prices at these levels. Some have coined it 'COVID craziness'."
The Supertest Service Station ("Canada's All Canadian Company") double-sided porcelain hanging signs both carried estimates of $6,$8, One, from the s, 48 inches in diameter and housed in the original frame, went for $20, The other, from the s and larger in size, at 60 inches in diameter, in the original aluminum frame, realized $21,
Vintage gas pumps are hugely popular. The s Bennett Supertest pump, repainted to Supertest branding, sailed past its estimate of $4,$6, to bring $20, The inch-tall steel gas pump featured new decals, hose and globe, and had the original ad glass and register dials. The pump was tagged, "Service Station Equipment Co., Ltd., Toronto SSE Bennett ECO".
Following are additional highlights from the auction, which attracted registered bidders who placed 6, online bids. Internet bidding was facilitated by LiveAuctioneers.com and the Miller & Miller website (www.MillerandMillerAuctions.com). One hundred percent of lots were sold, 66 percent of lots met or exceeded estimate, and 31 percent of lots surpassed the high estimate.
A Depression-era Goodrich Tires "Mountie" porcelain sign, 56 inches by 20 inches and arguably Canada's most recognizable automotive advertising sign, featuring a full-figure Royal Canadian Mounted Police officer in uniform represented in eight colors, garnered $16,; while a rare s porcelain Canadian Tire Products sign with the early "CTC" maple leaf logo, 24 inches in diameter, with light craze lines, blew past its $2,$3, pre-sale estimate to finish at $5,
Two s Canadian automotive dealer signs, one Ford and one GM, beat their $3,$4, estimates. The Ford double-sided painted sign ("Ford Genuine Parts"), made from lithographed steel, with applied reflective sand script, 20 ¾ inches by 27 ½ inches, went for $11,; and the General Motors Products two-sided porcelain dealer sign, displayed back-to-back in its original frame and marked "Property of General Motors Products", 54 inches by 56 inches, hit $12,
A Canadian Red Indian single-sided porcelain service station sign from the s, five feet in diameter, marked "The W. F. Vilas Co. Limited, Cowansville, P.Q." lower edge, knocked down for $10, Also, a Canadian Orange Crush steel and wood store soda cooler from the s, having four embossed lithographed tin panels (two with chalkboards), commanded $7,
A Good Year Tires double-sided porcelain wall-mounting flange sign from the s, quite rare and featuring Good Year's "tire around the world" graphic, 27 ¾ inches by 20 inches, changed hands for $6,; while a monumental Good Year Tires porcelain sign, also from the s and also scarce, 60 inches by 30 inches, achieved $4, Both were made for the Canadian market.
An AC Spark Plugs Chevrolet store counter displays made for the American market in the s, having a lithographed tin body and featuring a rotating integral spark plug storage shelf complete with plug fitting charts, hit $4, Also, a s General Motors Trucks double-sided porcelain dealer hanging sign manufactured for the Canadian market, 30 inches in diameter, made $5,
A Canadian s Johnson Sea-Horse Outboard Motors single-sided tin litho sign from the Shields General Store in Coboconk, Ontario (still in existence today, as a home hardware store), 11 ¾ inches by 24 inches, earned $5, Also, a s-era Fundy milk gas pump globe with a reverse painted glass lens, sold for $3, Fundy gas stations were located in eastern Canada.
Miller & Miller Auctions has three auctions lined up for June. They are as follows:
June 5 – Canadiana & Sporting Auction, featuring the Don & Joyce Blyth collection.
June 12 – Watches & Jewels
June 19 – Advertising
Miller & Miller Auctions is Canada's trusted seller of high-value collections and is always accepting quality consignments. The firm specializes in watches and jewelry, art, antiques and high-value collectibles. Its mission is to provide collectors with a trusted place to buy and sell.
The opportunity to consign advertising for the June 19 Sale ends May Contact or  [email protected] To learn more about Miller & Miller Auctions, Ltd. and their calendar of upcoming auctions, please visit www.MillerandMillerAuctions.com.
Contact:
Ethan Miller
Miller & Miller Auctions, Ltd.
[email protected]
---
Miller & Miller Auctions, Ltd.
59 Webster Street
New Hamburg, Canada
()
http://www.millerandmillerauctions.com

Tags:gas station memorabiliapetrolianaautomobiliabennett supertestporcelain signsvintage gas pumpscanadiangoodrichgood yearsupertest
---
Related Press Releases
See all Press Release
ARTFIXdaily Artwire
Thank you for registering to ArtFixDaily's Email Newsletter. Your first email will be delivered to your inbox shortly.
Sours: https://www.artfixdaily.com/artwire/release/gas-station-collectibles-canadian-petroliana-signs-automobilia-do
About My Vintage Gas Memorabilia Collection
Hi, my name is Brent. Thanks for your interest in my Gas Memorabilia Collection. I'm looking for someone who understands the amazing opportunity presented here and is willing to take possession of the entire collection as described.
Together my collection tells the story of the American road trip, the mom and pop station, the ding of the bell when the whitewall tires roll in to be fueled and admired. The story must stay together, intact. Pages can't go missing or lost to the wind. That would be like the map without highway numbers or the radio without that kinetic crackle reaching back to an earlier time. It has taken me a lifetime to acquire and accumulate this vintage Gas Memorabilia Collection and it now deserves a whole new appreciation.
A collection this cared for, this cultivated is the result of a lifelong journey, following leads on vintage pumps, signs, oil cans that would fit the era. Just like any journey, there were long roads and even some dead ends. It wasn't just a pursuit of items, but rather of stories, time spent talking to a stranger in a small-town cafe to uncover the next piece, sleepless nights in many a roadside motor lodge. My stories alone could fill a book.
Then, of course, there was the painstaking work of restoration. I did it by hand, every pump from start to finish has been disassembled, sandblasted, metal worked for dents, Bondo applied, primed, base cleared, and then cut and rubbed. Finally, each pump was carefully reassembled with truly no discernible imperfections, representing over hours of work on each. This collection, a labor of love, is ready for its new home on down the road. If you are interested in owning this one-of-a-kind collection, please reach out by phone or email.
View photos of the collection
Sours: https://gasmemorabilia.com/
The Gas Pump

South Washington Street
Marquette, Kansas
()

Archive Page only
As of June the building is for sale

The Gas Pump Map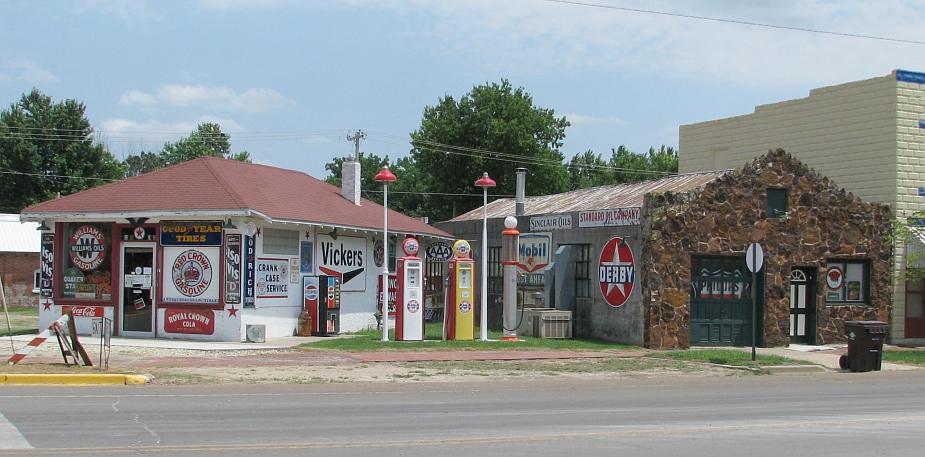 The Gas Pump - Marquette, Kansas
Archive page only. The Gas Pump has closed and as of June , some of the gins had been sold and the building was for sale.
The Gas Pump is the creation of Marquette, Kansas resident, Corky Saum. It is a display of Corky's collection of gasoline station memorabilia and antiques which It is open for a few hours on Saturdays, though it may not open in very cold weather. In addition to displaying the fascinating collection of oil history, The Gas Pump offers some memorabilia and collectibles for sale, including signs, gas pumps, oil cans, maps, collectibles, antiques, memorabilia, and license tags. The Gas Pump also has 3 nearby RV camping spots available with 30 & 50 amp electrical service.
I really had no idea what this was when I discovered in on a Sunday afternoon in It turned out that The Gas Pump was about 5 years old then and that the building that houses The Gas Pump was most recently used as a Laundromat, but was originally the William's Gas Station.
While in Marquette, be sure to visit the Kansas Motorcycle Museum, which is just a block up the street and open seven days a week.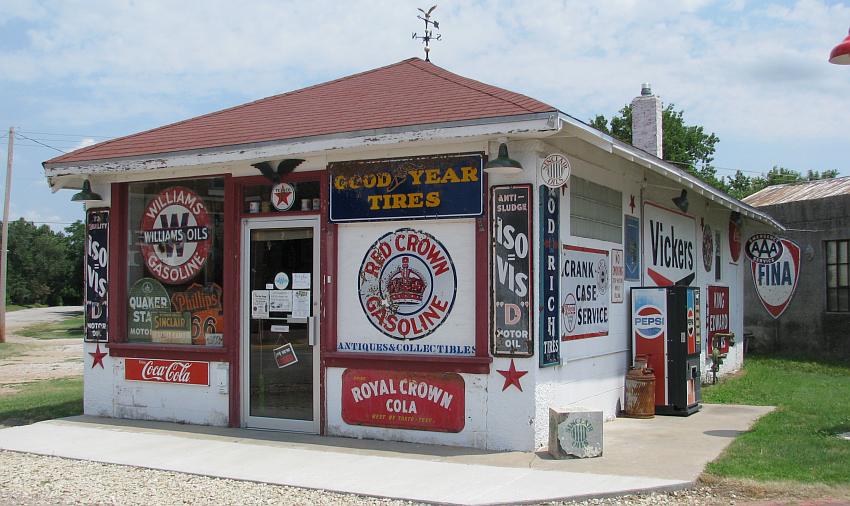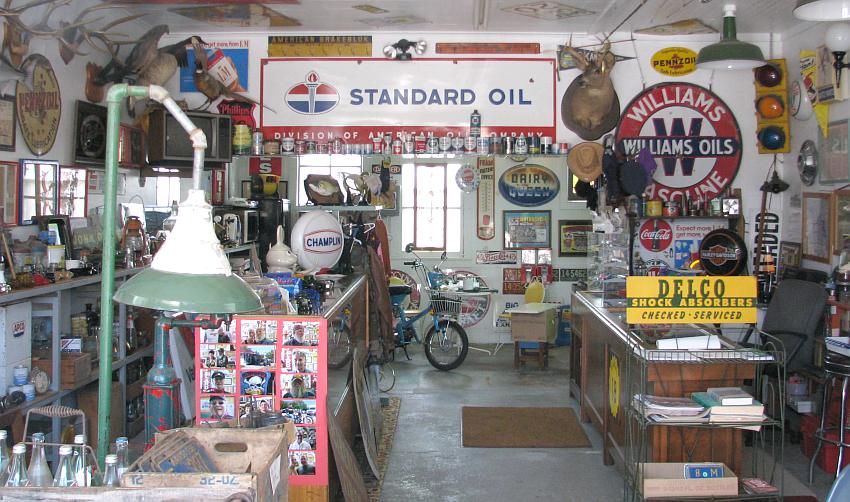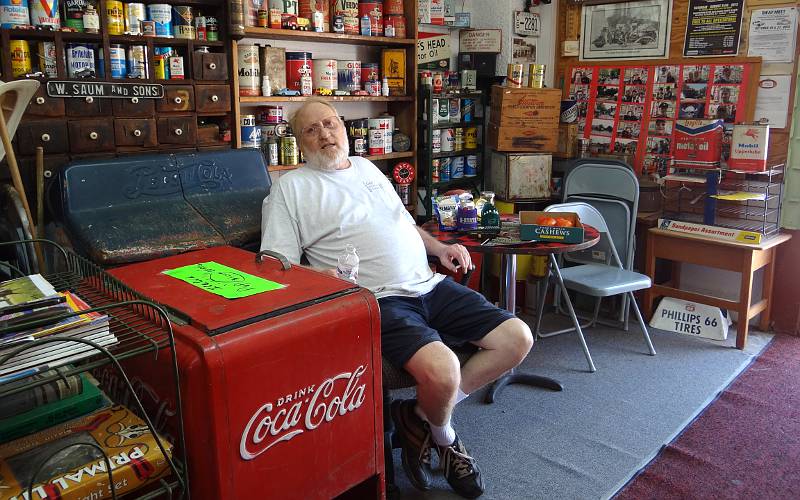 Corky Saum at The Gas Pump on a Saturday afternoon in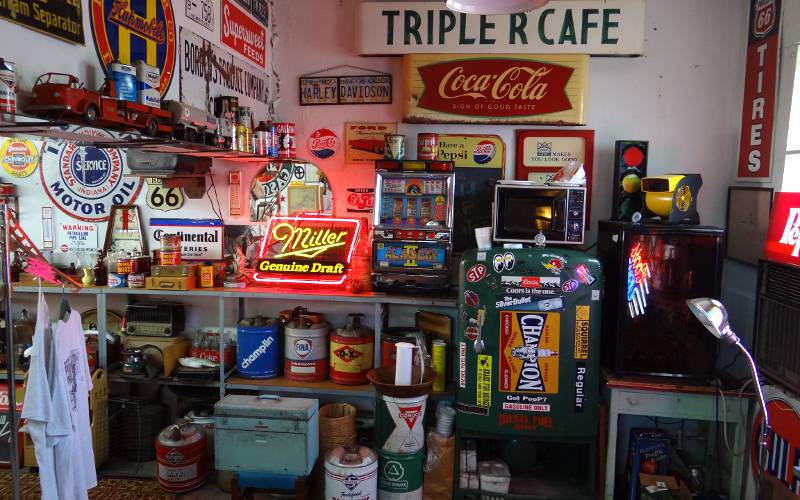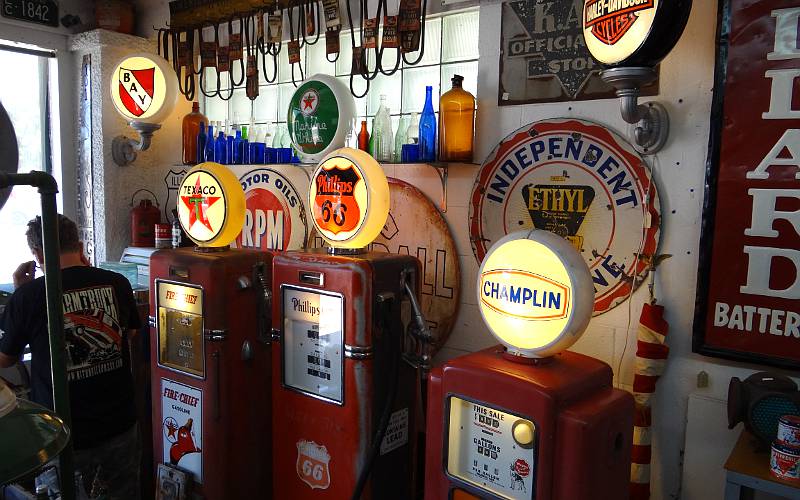 Antique gas pumps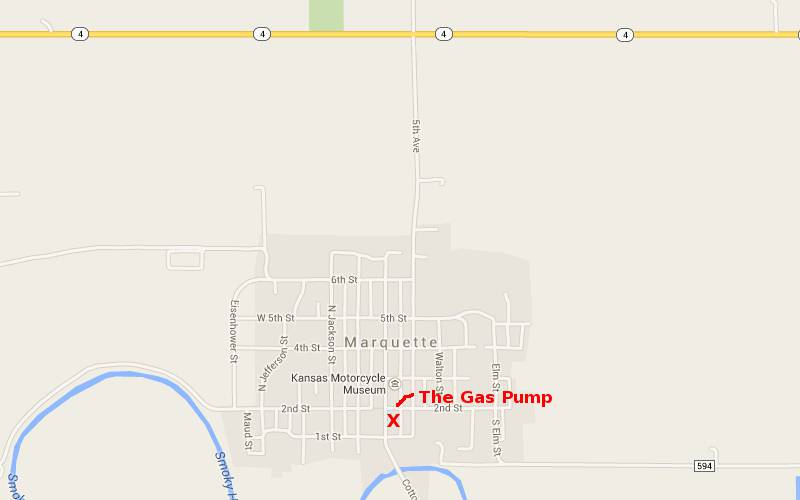 The Gas Pump Map
Kansas Attractions Kansas Travel & Tourism Home
copyright by Keith Stokes
Sours: http://www.kansastravel.org/marquettegaspump.htm
Video-Antique Gas Pumps-Vintage Gas Station Memorabilia-Glory Days
. He had many handy oilers and quart cans, some shown on the left side.
Sours: http://gasolinestationmemorabilia.com/
Gas station memorabilia antique
Gas Station Signs & Memorabilia
For as expansive as our beautiful country is, road tripping has become an American pastime unlike any other. If you grew up enjoying the United States via the open road, you have probably become familiar with particular landmarks and sights. With our expansive line of vintage gas station memorabilia, evoke some of that nostalgia and display a bit of your history for all to see.
When you're a serious classic car enthusiast, you practically eat, live and breathe all things related to classic cars. You love spending time and effort bringing your ride to its full potential with premium parts and accessories. That enthusiasm doesn't just stop with your classic car collection. It extends to your sense of personal style, not just in your apparel, but also your interior spaces at well. California Car Cover understands that the love of classic cars doesn't just stop with car parts. We bring you a large inventory of old gas station signs to bring some motorhead pizzazz to your rooms. From classic neon signsto gas pump display cases, we're here to help you scratch your classic car enthusiast itch with the best in high quality items to put your spin on the places you spend most of your time.
Vintage Gas Station Signs & Vintage Memorabilia
Vintage signs and other memorabilia really help class up the joint. From man caves to she sheds to game rooms, California Car Cover offers classic signs and displays that really put a special finishing touch to any room. Whether you're a classic car junkie or an interior décor buff who can't resist the appeal of vintage styling, we've got the right accessories for you. Choose from neon, metal or vintage wooden signs for saleto celebrate some of your favorite classic auto and auto-related brands for the perfect wall décor. Are you responsible for the look of your business or office space? We have vintage memorabilia that take your spaces from drab to dynamite. Upgrade your look with classic Americana goods that are visually appealing and make for great conversation pieces.
Gas Station Collector Items
Perhaps you really love collecting vintage, auto-related items. We're here for you as well. Collecting items is a fun hobby for many. The fun is not only in the finding and collecting, but in showing them off as well. We offer full-scale replica gas pump display cases to show off your model car collectibles. These displays bring you a touch of vintage Americana that you're sure to love. In addition to display cases, we also offer signs featuring timeless logos of gas stations and motor oils that are instantly recognizable. At California Car Cover, we want all our customers to enjoy the shopping experience. When you're in the market for specialized collector items, you want to be sure that you're buying the right accessories. Find that special gift for your favorite person. We offer gift wrap options to help you show your loved ones how much you care.
An Unforgettable Gift
Perhaps you aren't the enthusiast, but you know someone who is. Old gasoline station signs and memorabilia make excellent gifts for the car enthusiast(s) in your life. There are plenty of options available, so if you can't decide on only one, why not buy more? They make excellent conversation pieces and work well in spaces like:
Man caves/she-sheds
Garages and workshops
Gallery walls
Reproductions of Classics
At California Car Cover, we don't sell cheap knockoffs that will fall apart the moment they arrive at your door. Careful, meticulous consideration has been put into every item from wall art to gas station memorabilia for saleso that it is as close as possible to its original counterpart. Our product line is expansive, reaching into the depths of your memory so that when you're searching, you really do find something for everyone.
Pumping Your Own Gas
For the truly sentimental souls, we carry a line of vintage gas pump replicas that look just like the real thing. Researched and thoughtfully designed, each pump is built to model the original as closely as possible. Depending on the model you choose, you can even use them as curio cabinets to display other memorabilia inside of an already awesome piece.
A Neon Beacon
Remember the way those bright gas station lights represented a break during a long stretch of driving when you were a kid? Recreations of those same signs that you remember are available in oversized versions to bring back those memories. Check out our selection; you might be surprised to find certain name brands that you remember and some that you had almost forgotten.
Tin Signs From An Earlier Time
Simplicity is all you need sometimes when you're looking for wall decor, and our selection of tin signs from different decades helps you find exactly what you're looking for. From vintage advertisements to gasoline name brands, tin signs make a cool addition to any wall.
Spruce Up Your Walls With Vintage Signs
Rolling on a simple layer of paint can only do so much to give your man cave a fresh, new look. Give the space added appeal by hanging some vintage auto signs including old gas station signs, vintage oil signs or even some personalized car signs to truly make the space your own. Show off your love and loyalty to your favorite auto brands, or display classic gems that remind you of your childhood. Whatever the reason, your bro pad deserves a little TLC to really make it stand out and give you a comfortable place to unwind and feel at ease. Use your specialized designer eye to overhaul your old, dingy room with some distinct, classic auto memorabilia and enjoy the benefits of your awesome upgrades.
Go Above and Beyond Basic Wall Fixtures
If simple wall art isn't enough to meet the needs of your man cave dreams, consider stepping up into some other classic auto memorabilia. Expand past your love for gas station metal signs with a variety of vintage gas pumps, available in small, counter-size options or full-scale, free-standing replicas. All it takes is some quality vintage pieces to give the room an entirely new look, one suitable for an auto enthusiast who enjoys his personal space. Bring over your car-loving buddies, sit back and enjoy the fruits of your labor after you spend a little time turning your man cave into the ideal setup it was designed to be.
Tips For Decorating your Garage
Classic car owners take great pride in the care and upkeep of their classic rides. The investment of time, money and effort into preserving and/or restoring classic vehicles is indicative of the labor of love that goes into being a true enthusiast. For many of you, this energy and care doesn't just include the vehicle, but it also extends to the garages used to house these classic machines. At California Car Cover, we support your enthusiasm with premium vehicle parts and accessories. We also boost your garages and interior spaces with the best in vintage gas station signs and other gear that bring classic car-related styling to your rooms. Take your garage's décor to the next level with classic car memorabilia that lends a touch of vintage Americana that not only reflects your appreciation for all things related to classic cars, but inspires your passion as well.
Going Beyond Basic Wall Fixtures
When it comes to decorating your interior spaces, you can't live by framed artwork or generic wall décor items alone. Not only is that boring and unimaginative, but it doesn't reflect who you are as a true motorhead. California Car Cover offers premium accessories that both classic car junkies and interior style aficionados can truly appreciate. Old gas station signs and life-sized replicas of vintage gas pumps can make a man cave, a she shed or another hangout spot really come alive. Whether you're a fan of a particular brand or a certain vehicle make and model, there's something in our inventory that's sure to pack a punch with All-American memorabilia. You may find that these accessories become the stars of the show in the rooms they're featured in, as your guests can't stop talking about how great they look.
Great Gift Ideas
Old gas station signs and classic car memorabilia often take us back to a nostalgic time and place. If you know someone who's a true motorhead with an eye for vintage styling, consider sending a classic sign or gas pump replica as a gift. It's easy to show a loved one how much you really care with a thoughtful, curated vintage sign or model car display case. Give the gift that unlocks fond memories of the earliest days of classic car enthusiasm for your collector friends. At California Car Cover, we make it easy for you to find the right accessories every time. High-quality images give you an accurate picture of what you're buying. If you're unsure about something, just ask. We usually respond within 48 hours to help you find the perfect present for your favorite classic car enthusiast.
Sours: https://www.calcarcover.com/gas-station-signs-and-memorabilia
Incredibly Interesting Vintage Gas Pumps and Signs
Please. I whispered. " Igor correctly understood my female request. He moved his hips a little back and immediately pressed his penis to the very heart, I moaned pitifully, and Igor began to vigorously hammer my vagina. Kneading my uterus with the head of my penis.
You will also like:
He noticed, and stood sideways. fool, girls by the age of 30 know about the effect of cold water on your pride. For about 15 minutes we chatted at the water's edge, letting the sun dry and warm us.
1666
1667
1668
1669
1670