50 Pixie Cuts You'll Love Rocking in 2021
Did you know the super chic pixie cut got its name from the mythological Pixie? Think Tinkerbell. Is there anything cuter? If you're looking for a versatile style, pixie cuts are the best option, especially if you have short hair and want something different or think of going for the big chop.
Check out the 50 best pixie haircuts for 2021 sure to make you shine throughout the year!
1. Gray Shaggy Pixie.Short pixie haircuts are showstoppers when black roots blend with gray highlights.
2. Disheveled Pixie Bob. Looking for a sophisticated pixie you can wear to the office? An outgrown pixie cut with bangs can be easily styled for a beautiful modern look.
3. Balayage Pixie. If you search modern pixie haircuts for older women, consider one with longer bangs and a neat undercut for easy maintenance.
4. Spiky Pixie. If you like the idea of a textured crown, spikiness is easy to create and, paired with an undercut, it makes for an ultra edgy hairstyle.
5. Piece-y Blonde Pixie. The blonde pixie cut is a perfect way to show the world you're ready for summer. Yes, all year round.
6. Choppy Tapered Pixie. With the right amount of layers and texturizing creme, pixie cuts for thick hair look gorgeous.
7. Elongated Textured Pixie. The gorgeous long pixie haircut packs luscious volume on the crown with lots of teasing.
8. Shaved Nape Pixie Cut. One of the coolest short pixie haircuts that never goes out of style! It shows off your nape and is great to wear during warmer months. Include some highlights to accentuate your eye color!
9. Platinum Short Pixie Cut. Turn heads with stunning platinum-colored hair! This color is best for those with a cool skin tone. Match it with an edgy short pixie, and you're always runway-ready.
10. Black Jagged Pixie. Pixie short hairstyles go with any aesthetics, even if it's a solid hair color! So, if you tend to change the style or if your wardrobe is filled with many experimental outfits —this hairstyle is perfect for you!
11. Undercut Pixie Cut. Clean and exciting, undercut pixies are great for any fashion style you're into. It's best for athletes, adventurers, or anyone who's always on the go because it doesn't require much styling.
12. Short Pixie Cut. Tired of soft, girlish looks? Spiky pixies were made to spice things up! They accentuate your cheekbones, nose, and eyes. Plus, they take off the weight of too much hair!
13. Long Bangs Pixie Haircut. Not ready for the shortest versions of the pixie yet? Then you can keep your bangs long —either to balance your face shape or add flare to your style. Feel free to cut it short any time you're ready!
14. Undercut Pixie Cut for Women. Want to be bold and make a statement? This rockstar hairstyle only gets better with some loud color! Curl the top of your hair for a bit of additional bounce.
15. Pixie Cut for Thin Hair. Pixie cut hairstyles usually give an illusion of volume for thin hair, especially if you style them with voluminous bangs. It's low-maintenance and will get you a free pass to join the cool crowd!
16. Pixie Undercut with Side-Swept Bangs. This haircut plays with the sharp edges of the undercut and the soft, long strands of the side-swept bangs. It blends toughness and femininity in the best way possible.
17. Long Shaggy Pixie. Be glam with fun, shaggy pixie hairstyles like this one! Add some highlights for more dazzle to match your character or throw in some color accents.
18. Elegant Blonde Pixie Cut. Pixie haircuts for women with the right styling are perfect for any formal event that calls for your charm and allure. This hairstyle is also great for a relaxing day because it can match any style you lean towards.
19. Edgy Piece-y Pixie Cut. If you want an edgy hairstyle while adding volume, choose a piece-y pixie. The uneven lengths create the desired dimension you can play with. Color and highlight it for a more outstanding look!
20. Spiky Undercut Pixie. Highlight your sharp features by playing with lines and angles in one of the best short pixie haircuts. You'll never worry about uneven hair layers anymore as this style embraces disproportion.
21. Pixie with V-Cut Nape. Our gallery has cuts for any taste. Never worry about your best angle. With this pixie variation, you have eye-catching front, back, and side views.
22. Undercut Pixie Bob. Pixies are popular in 2021 as they are fairly low-maintenance and easy to style. For instance, this mix of a short pixie bob and an undercut can match any clothing style you might want to try.
23. Pixie with Tousled Waves. Soft and luscious — these wavy locks matched with a pixie cut give you an angelic vibe. It's also easy to maintain! Just tousle it with your fingers, and you're ready to go!
24. Salt-and-Pepper Undercut Pixie. Blending short and long strands is what makes this choppy hairstyle a cut above the rest. Get creative, embrace your grays, and go for this cut!
25. Tapered Pixie Cut. A cute pixie cut that utilizes gradient and texture — the tapered pixie is great to give your hair more dimension and volume.
26. Short Pixie Bob. Having a hard time picking between bob and pixie? Then do both! Add some girly vibes with a bit of pink or other colors you prefer.
27. Disheveled Pixie Cut. Going for a messy and edgy look? This disheveled pixie cut will give you a casual, laid-back vibe but it can also work for formal occasions. Get the best of both worlds!
28. Layered Pixie Hairstyle. A popular pixie cut 2021 for a cool and stylish look. Feel like a superstar with a layered pixie and go for the blonde and platinum blend to be stage-ready.
29. Sleek Polished Pixie. Get this feminine pixie cut with soft strands and a solid black color. Look stunning with a simple modern take on the classic short hairstyle.
30. Uneven Undercut Pixie. Thinking of showing off your texture in a short cut? Then try this feminine undercut pixie. It also reveals your face shape perfectly, highlighting your cheekbones.
31. Two-Tone Undercut Pixie. Who said your color scheme is limited when you get a pixie? You can even go for a two-tone or multi-tone hair color! It all depends on your creativity.
32. Wavy Salt-and-Pepper Pixie. The pixie cut for wavy hair stuns with its salt and pepper color and long flowy bangs.
33. Outgrown Pixie with Short Layers.A long pixie with bangs looks gorgeous with highlights that complement your skin tone.
34. Curly Pixie. If you love a lot of texture in your hair, the curly pixie cut with waves for days is your hairstyle.
35. Messy Shaggy Pixie. If you like the way the messy pixie cut looks, get a razored pixie bob and a customized hair color.
36. Feathered Brown Pixie. Another way to get a messy pixie is with lots of layers that can be easily adjusted for the style you want.
37. Asymmetrical Tapered Pixie. Ashlee Simpson would be glad to know you're considering a platinum asymmetrical pixie.
38. Textured Red Pixie. If you love fierce colors, pair a textured pixie with rich red set off by dark roots.
39. Cute Pixie with Undercut. In case low-maintenance is your thing, you'll love a pixie with long bangs and an undercut.
40. Pixie with Short Straight Layers. The straight pixie with short layers keeps it feminine with highlights.
41. Wavy Pixie. Pixie cuts for women with fine hair are perfect for those who want a soft style.
42. Graduated Pixie Cut. If you don't know how to style a pixie cut and prefer low-maintenance hairstyles, try a graduated crop with face-framing layers flattering for any face shape.
43. Highlighted Pixie Undercut. A pixie undercut paired with medium layers and long bangs will help you be a trendsetter in 2021.
44. Messy Outgrown Pixie. The bright long pixie cut will bring out the colorful side of your personality.
45. Fine Feathered Pixie. For fine hair, a pixie with feathered layers and an undercut is a great choice because you don't need to do much to make it look perfect.
46. Cropped Silver Pixie. White blonde is the ultimate hair color choice for a short pixie cut. Dare to be bold!
47. Shiny Blonde Pixie. Blonde pixie haircuts for women look their best with bright highlights and a darker underlayer.
48. Teased Pixie Cut. Enhance the volume of your textured pixie cut with teased roots. The maximum height on top is nicely contrasted by the clean short nape.
49. Brunette Razored Pixie. For brunette hair, razor the ends and put in babylights to refresh the look of dark hair.
50. Funky Undercut Pixie. Play with your favorite colors on the longer pieces of your pixie. This style is all about edge and fun.
When it comes to your next short hairstyle, choose the pixie cut that makes you feel most comfortable! We hope you have found your new style here. Let us know in the comments below!
Sours: https://www.hadviser.com/pixie-cut/
The Top 30 Short Pixie Cuts for 2021 Have Arrived
Unique Long Layered Pixie
Instagram @mila_kryshchykhina
This short pixie has a rounded, head-hugging shape. The great thing about it is that the short layers through the top are different lengths. This creates movement and a lot of texture, which is what I love most about it.
Use Craft Clay from Sebastian to give it lots of texture and separation. You can also finish with a bit of light dry hairspray to hold the look.
If you're ready for short hair and your hair type is similar to this model, go for it.
Short & Shaggy Pixie Cut
Instagram @mila_kryshchykhina
If you have naturally wavy short hair and find yourself asking "should I get a pixie cut?" A shaggy pixie haircut is is your answer. Shaggy pixie haircuts are a hot style for women who can pull off these charming styles.
Androgynous Pixie for Thick Hair
Instagram @melanie.astill
This is a boyish or androgynous pixie haircut on thick hair.  I love this little cute pixie! It's cut with a longer, very texturized top. You can wear this with side-parted bangs around the face or all styled up and up for a "borrowed from the boys" or tomboy look.
Try a good product with hold and definition like Rock Hard Gel (although feels like more of a cream) from Oribe is great for this style.
This short pixie hairstyle actually works very well on medium to pretty thick hair. Straight to slightly wavy hair will work best for this style as it's meant for very little styling. This style will show off your face and features and works great for many different face shapes. Any lifestyle works as pixie cuts go between edgy/trendy to conservative, depending on how you style it!
Pastel Pixie
Instagram @caitlintyczka
This is a smokey pastel on shaggy  long pixie cut. I love these types of pixie cuts because there is so much movement in the color and the longer layers on top. I think this is the most versatile a shorter crop can be and have some fun color too!
Joico Metallics is a great product to make the pastels, but any direct dye or semi-permanent color mixed with conditioner will do! I recommend some volumizer before blow drying for movement and then a texturizer to mess up the layers once dry.
Fine to medium density hair is great for this short style! Any skin tone can wear these colors because of the metallic undertone to the pastels. They compliment all skin types! I think this pixie definitely requires a strong personality to pull off the statement both the cut and color makes. It's fun but still professional, so any woman can pull these pixie hairstyles off going to school, the office or anywhere!
I recommend your colorist doing a hair strand test before trying to create these pastels as they require a lot of lightening first. A good, clean blonde base will allow for these pastels! If you're wanting to have chopped hair, make sure you go for maximum versatility. Keep length in the front and on top to give pixie hairstyles lots of styling options.
Soft Pixie for Women Over 50
Instagram @julieserranohair
Any woman over 50 with confidence can pull off short pixie haircuts like this on. This haircut can work well on straight or wavy hair textures. The color is just hints of warm highlights to add even more texture.
Going short can be scary the first time, so if you are considering this cute pixie cut make sure you are ready to let go and trust your stylist to create the perfect look. The more confident you are in your hairdresser, the better your result will be!
👉 See more stylish pixies for women in their fifties
Stylish Pixie for Women Over 60
Instagram @hairbykellief
This short style is the most stylish ideas for pixie cuts for women over 60! A big thanks to the texture, this short hair offers a classy look that fits your sophistication. This pixie even looks great on older women with glasses. Blonde with babylights is excellent in covering your grey strands on a short haircut, too!
Short Layered Pixie Cut
Instagram @rodrigocintra
A cute short, layered pixie cut that gives a modern hipster vibe.
Pixie Bob Haircut
Instagram @chloenbrown
Chloe has one of the top pixie cuts for this year with the layers, deep side part, grey color and shaved sides.
Shaved Undercut Pixie
Instagram @imsimplyjessy
Shaved sides on an undercut pixie cut is a top trend this year.
Edgy Pixie Cut for Thin Hair
Instagram @presleypoe
If you don't want long hair, then this edgy pixie cut short style is a great look to opt for. Also, check out this comprehensive guide from xojane.
Edgy Cut for A Little Girl
Instagram @hair_by_ashb
A little girl no more with this rocking edgy pixie cut with long side-swept bangs. Add a pop of your favorite fashion color for a funky short hair 'do! Pixie haircuts are adorable on little girls because their facial features are dainty at that age.
The Cutest Way to Style a Pixie Cut
Instagram @dyachenkobystudio
Try a very short pixie cut with a smooth shave on the side and nape. In the upper part is a modern bowl with long and short hair.
Pixie cuts like this aren't for everyone. It is recommended to those with a thin face, and a young and dynamic girl.
Beautiful Blonde Pixie with Long Bangs
Instagram @vitosatalino_official
A blonde pixie haircut with a fringe is beautiful. It allows softness and movement to the hair and is very versatile for styling. The piecey fringe offers a feeling of length and is able to be worn down, to the side, or pulled back. You can wear this messy or smooth and anywhere in between.
This short pixie cut has lots of versatility with the styling. You can keep the fringe down and have a romantic, soft feel, pull it all back creating an edgier look or smooth it all down creating a more polished look. Options are endless!
The blonde adds to the texture and gives the hair dimension which is important for pixie cuts. You are able to see the pieces and the movement. This blonde pixie was done by painting all the hair off of the scalp to keep the dimension of the roots and offer easy outgrowth.
A shaggy pixie cut like this is suited for most hair types. When styling pixie hairstyle use a heat protectant from roots to ends and added a blow-dry activated texture spray. I hand-dried the entire back of the head in the direction I wanted it to lay and added volume at the top by drying the roots upwards. I dried the fringe to the opposite side it was to lay to create soft volume when styled. The pixie was finished with a dry texture spray and some tousling.
Pixies with bangs are so fun and lend themselves to so many styling options, as they can be easily tailored to each person and are a killer way to show off your style.
The Best Pixie with Wispy Bangs
Instagram @redavidhair
The shape of this choppy pixie cut is a soft, classic cut.
The hair you wear has to be an extension of you and your personality. A soft cropped cut with just enough texture to allow you to have multiple styling options.
As far as using styling products, less is more – a light texture cream or soft holding wax's work great for allowing versatility and hold without needing bulletproof hair spray.
Michelle Williams' Pixie Haircut
Source / Gage Skidmore
Just like Katy Perry, Michelle is well known for short hair and this pixie cut short was specifically cut for her late partner, Heath Ledger.
Morena's Blonde Pixie with Bangs
Credit / Gage Skidmore
The beautiful Brazilian-American actress went from dark brown hair to a very bold, short pixie cut with bangs. Blonde pixie cuts are a very statement-making and fashion-forward look.
Metallic Short and Choppy Pixie
Instagram @studiobyjoan
The short choppy pixie cut is inspired by modern trends in steels and metallics.
Not everyone can pull off short choppy pixie cuts and keep it feminine. Choose soft shapes if you have strong features.
Be prepared to style your hair daily and really invest in products to maintain style and color. Listen to your hairdresser if they offer good advice and be brave and leave your current one if they offer no ideas.
Shattered Pixie with Choppy Bangs
Instagram @demetriusschool_eng
Opt for a short hair cut like a shattered pixie-length haircut. There is a lot of texture that helps break apart any solid lines in the hair.
Use a hydrating shampoo and conditioner for coarse hair to help soften the cuticle. For how to style a pixie cut like this, use a dry wax-like Kevin Murphy Rough Rider to add some volume and separate the layers.
Pixie haircuts like this one would work best on someone with an oval face shape. However, anyone with a bold personality can wear it. This haircut is great for those with an active lifestyle or career since it does not take very long to style and there is no need for hair ties!
Use social media to find a hairstylist that specializes in cutting short hair pixie cuts, and get a trimming every six to eight weeks, and invest in a good styling product.
Classic, Disconnected Pixie Bob
Style by Michele Sanford
Stylist & Owner of Boho House Salon in Vero Beach, Fl
How would you describe this?
This is a classic disconnected pixie cut. The sides and the back are trimmed much shorter than the top, almost like a chic pompadour. This is a very airy, textured haircut.
What's your best advice for it?
This pixie haircut calls for a styling product with hold that builds a foundation, and a smoothing styling product for the ends. Once dry, use a texture product for hold and style. I highly recommend R&Co Rockaway Salt Spray, R&Co Aircraft Pomade Mousse, and R&CO Continental Wax.
Depending on the hair length, this style works for many face shapes. The pink pastel tones work better on someone with a cool complexion. As for lifestyle and personality, this is for someone who wants their hair to have a lot of movement and life.
It is not the best for those who want a very structured haircut or for every piece to lay exactly the same. The more confident and comfortable you are with a pixie hairdo, the better this will look on you.
Try starting with a slight undercut, layered pixie bob. That look is a nice transition into this haircut! I always feel comfortable cutting this on someone when they are not trying to talk themselves into or out of it. They have to want it to own it!
Disconnected Pixie for Fine Hair
Q&A with style creator, Melanie Skeoch
Owner/Hairstylist @ Mellow Hair in St. Catharines Ontario, Canada
---
How would you describe this?
This is a cross between a pixie cut and a disconnected undercut with bangs. It is the perfect combination of cute and feminine, yet still edgy and fun. My favorite thing about this pixie haircut is the undercut, and of course the color. I love icy cool tones!
What's your best advice for it?
For this particular pixie hairstyle, my product of choice to maintain the color is "sterling silver" shampoo (an anti-brass shampoo) by AG.
For styling pixie hairstyles, use KMS Add Volume spray on wet hair. After drying and styling, I finished with Goldwell Unlimitor spray wax to give it some texture.
These kind of pixie haircuts are best suited for someone with a heart shaped, oval or square face. For closely cropped styles like this one, you need to have the right hairline in the back (higher is better). Keep in mind is that it will draw more attention to your facial features. Because of this, some women tend to want to play up their makeup.
If you are considering this type of look, I suggest having a good consultation with your stylist who knows your hair (and you personally) to decide if it's the right choice. Also, with a shorter style like this, you will have to maintain the pixie every four to five weeks.
Blonde Pixie with Layers
Instagram @tatavorobyova
This is a disconnected long pixie with an undercut and bang produced with a razor to give it softness and more texture.
For styling pixie hairstyles use ARROJO products. Their texture paste and hair cream specifically, which will create the texture and messy hair.
This long pixie haircut will be great for those people who are looking for a cool, edgy, modern, or even a bald kind of look. It's great for straight or wavy textured hair.
Understand that pixie haircuts are a short haircut and it needs higher maintenances. It's a really fun haircut to have!
Super Short Pixie Shag
Instagram @madison.grimes.hair
This is a sweet, edgy, and feminine choppy pixie cut. I love the contrast between the short hair on the sides and the longer hair on top.  The combination of the haircut and color come together to create a truly unique look.
To style this short cut, use K Mousse Bouffant by Kerastase on damp hair then air dry or diffuse to enhance the texture. This mousse will hold the texture well without becoming crunchy. Taming choppy or wavy hair is all about the products. Having great products which hold your wave and fight frizz make a night and day difference to the end results. After the hair is dry, add some Kenra Dry Texture Spray to enhance the texture even more.
Pixie haircuts are great for the stylish woman on the go. It's perfect for the busy mom or grandma as well. It's an easy, no-fuss style, especially if you have a cool choppy texture! This is a pixie hairstyle that lets you play with your own texture. This pixie will work well with a petite, slimmer face.
This is a low maintenance style, but you must go back to the salon for a clean-up every three to five weeks. Not everyone can pull off this pixie haircut, but if you can, it will make a serious statement!
Curly Pixie for Naturally Curly Hair
Holly Seidel / Instagram
Q&A with Style Creator Holly Seidel
Hairstylist @ Winslow Salon in Kirkland, WA
---
How would you describe this?
This short curly pixie cut is a mix of short and edginess, but also soft and feminine. I love the bits and pieces of the haircut that frame her face and neck.
What's your best advice for it?
I used a pomade mousse from R+Co hair called Aircraft to fingerstyle and air dry. You can use your favorite light pomade or hair wax.
This curly pixie was created for women with naturally cury hair, but can work on anyone with fine to medium texture. It's is very low maintenance because you can simply tousle or air dry it. It will look best on oval or square shaped faces and with any skin tone.
Keep in mind curly pixie cuts are shaved to the natural texture, so be open-minded about your texture and how your hair falls. That's what makes it special and personal for your curly hair and your style!
Gorgeous Grey Pixie for Older Women
Instagram @malcolmcleavoncuts
This pixie cut an edgy look with some sass, depending on how you want to wear it. You can wear this slicked to the side for a more formal look, or textured and messy for an everyday style.
Use a texture spray/workable hairspray and a pomade. To create this short hairstyle, try Kenra Professional Texture Spray and Layrite Original Pomade.
This short hairstyle for older women also works for women of all ages. I have seen platinum  and salt-and-pepper colors on so many skin types and it looks beautiful on everyone. This is great for someone that wants something they can maintain easily while still wanting to be able to style for different occasions.
The best tip for this short pixie is to use products! A lot of times people get frustrated because their style never looks the same as when they left the salon, but they aren't taking the time to use what's right for their hair! Don't be scared to try different things and always start with a small amount of product and add more if needed.
Razor Cut Pixie with Long Bangs
Instagram @nikitenko_elen_
This pixie screams beauty, edgy, and feminine at the same time. What's great about this haircut is that it has the strength of modern short pixie cuts, but the versatility and softness through the top to allow you to style it many ways.
Oval or elongated face shapes work best for pixie haircuts like this one, as it does not lengthen the appearance of the face. If you're into effortless style, this is perfect for you because you can let it dry naturally or have a quick blow dry and go with the right product.
This short cut is all about that strength but at the same time, effortless style. Embrace that and run with it! Be willing to play with the product as your main styling tool.
Edgy & Chic Short Wavy Pixie
Instagram @hdbywhitney
Q&A with style creator, Whitney Green
Hairstylist @ Warren Tricomi in New York, NY
---
How would you describe this?
Short pixie cuts can be edgy and chic style. What I love about this hairstyle is that anyone can rock this pixie haircut, you just have to have self-confidence, rock it and own it.
What's your best advice for it?
With the correct haircut, a strong firm pomade and a little oil serum combo will easily achieve this pixie haircut. Don't forget to add your stronghold hairspray as well for the finishing touch.
Now many people may say this pixie haircut is not made for certain face shapes, skin tones, etc., but I believe this wavy pixie hairstyle is multicultural that can really create a whole new look for someone. Another cool thing about this hairstyle is that if done properly, it can be worn both in the nightclub or in the office. It covers all the bases!
Short hair does require more maintenance. In order to keep this look looking fresh and chic, just be prepared to visit your hairstylist at least once a month.
Long Pixie with Side-Swept Bangs
Instagram @giboazhair
Long pixie cuts can be short hairstyles that are not only professional but extremely low maintenance. It has enough length in the front to be worn to the side, in a pompadour, wavy, or without any styling at all. This pixie hairstyle makes it incredibly attractive for women for all of these factors.
For this particular long pixie haircut, use Kenra Blow Dry Spray to protect from heat and reduce drying time in half. It also leaves the hair shiny and manageable. The second product you should use for this pixie haircut is Moroccanoil Light. The third product is Moroccanoil Dry Texture Spray. This is my HOLY GRAIL of texture products. It isn't heavy, it leaves beautiful texture in the hair, and it smells divine!
A long pixie haircut is amazing for many different types of women. It does not matter your hair type, face shape, skin tone, or lifestyle.
Make sure to always book in advance so you can be in the salon every four to five weeks to maintain! Other than that, be prepared for the endless compliments that it receives.
Short Pixie with Wispy Bangs
Instagram @heavenlyhunt
Sours: https://www.latest-hairstyles.com/trends/pixie.html
While the desire to chop our hair into a pixie cut always kicks in this time of year, in 2021 the urge is hitting particularly hard. Maybe we just need to get rid of some dead weight or are simply ready for a major change now that there's a light at the end of the COVID tunnel, but short haircuts are majorly trending. And why not go as short as possible? 
For too long there's been a misguided idea that chopping your hair had to be some kind of political statement or edgy act. While that can certainly be the case with shaving your head, the antiquated belief that long hair is the ultimate symbol of femininity couldn't be less true. Short hair is as much a style choice and way of self-expression as a bold lipstick or a striking nail color. 
Still, it can be intimidating to go for a full pixie haircut. Luckily, celebrities have embraced shorter lengths with open arms, whether it's for a role in a movie, in honor of a new season, or just because they felt like it—meaning you have plenty of icons to steal inspiration from. If you've been considering taking the plunge, we suggest you scroll on for the best pixie cut ideas for 2021. 
Sours: https://www.glamour.com/gallery/best-short-haircuts-pixie-cuts
Undercut Bob to Pixie Haircut - Trendy Hairstyle 2021 - Short Hair Cut Transformation by Anja Herrig
1 of 65
Bella Hadid's Ear-Length Pixie
Even though this temporary sleek style from the Met Gala did not last long, it goes without saying the supermodel looks unbelievable in an elegant pixie.
Advertisement - Continue Reading Below
2 of 65
Kota Eberhardt's Ice-White Pixie
Eberhardt's snow-white shade steals the show. Not much styling is even needed when you have a head-turning hair color like this.
Advertisement - Continue Reading Below
3 of 65
Jodie Turner-Smith's S-Waves
This is a nod to old Hollywood glamour effortlessly worn on Turner-Smith. This style is serving vintage vibes, and I'm here for it.
Advertisement - Continue Reading Below
4 of 65
Charlize Theron's Polished Pixie
Theron has managed to entirely reinvent her look with a hair transformation. The sleek simplicity of her ice-y blonde pixie makes this style look timeless.
Advertisement - Continue Reading Below
5 of 65
Eliza Cummings' Side-Swept Style
Supermodel Cummings' jet black hair is a winter mood. Add a shaggy cut for even more cool points.
Advertisement - Continue Reading Below
Advertisement - Continue Reading Below
6 of 65
Erin Richards' Grown-Out Pixie
Who says your pixie has to stop at the nape of your neck? Absolutely no one, as stunningly shown on Richards. Her salt and pepper streaks, curtain bangs, and flipped ends is a killer combination.
Advertisement - Continue Reading Below
7 of 65
Maggie Grace's Cool-Girl Cut
There's no other way to describe Grace's long pixie than cooler than cool. I'm personally very into this side-swept style, y'all.
Advertisement - Continue Reading Below
8 of 65
Cardi B.'s Swooped Pixie
When Cardi rocked the hell out of this pixie at the VMAs, everyone knew it was a wig, but we were convinced the rapper needed to take the plunge IRL.
Advertisement - Continue Reading Below
9 of 65
Amandla Stenberg's Tight Coils
Dress up your pixie with finger coils like Stenberg and add a healthy amount of pomade for a long-lasting hold. Disclaimer: The patience this style requires is worth it.
Advertisement - Continue Reading Below
10 of 65
Jena Malone's Feathery Pixie
Malone's voluminous layers add depth to her choppy cut. You have freedom to cut and layer as you please—a "perfect" pixie does not exist.
Advertisement - Continue Reading Below
Advertisement - Continue Reading Below
11 of 65
Kehlani's Glossy Texture
You can probably spot singer Kehlani's lustrous shine from a mile away. Rake a small dollop of Oribe Gold Lust Oil ($38) through your pixie with a fine-tooth comb to achieve the same shine.
Advertisement - Continue Reading Below
12 of 65
Kristen Wiig's Flipped Bangs
Play up your pixie with swooped bangs like Wiig. But take things a step further by adding a softly flipped bang for extra flair.
Advertisement - Continue Reading Below
13 of 65
Meagan Good's Curly Pixie
Good added feminity to this close cut with romantic, forward-facing curls, which is a tried-and-true way to pizazz a pixie.
Advertisement - Continue Reading Below
14 of 65
Coco Rocha's Shaggy Bang
Canadian supermodel Rocha kept her sleek side part interesting with an exaggerated bang. Case in point: choose a side and have fun with it.
Advertisement - Continue Reading Below
15 of 65
Gabrielle Union's Choppy, Blunt Cut
At the 2019 Vanity Fair Oscars Party, Gabrielle Union showed off her shortest style yet. Pairing your pixie with a deep side part will add structure—especially with choppy layers.
Advertisement - Continue Reading Below
Advertisement - Continue Reading Below
16 of 65
Teyana Taylor's Curled Pixie
For just one second, try not to stare at Teyana Taylor's unreal abs and look at her dope pixie. This is giving me '90s vibes in the best way possible. Mini barrel curls wherever you see fit gives cuts such character and flair.
Advertisement - Continue Reading Below
17 of 65
Jada Pinkett Smith's Slicked-Down Pixie
My favorite hot mom, Jada Pinkett Smith, in this slicked-down, highlighted pixie proves less is more.
Advertisement - Continue Reading Below
18 of 65
Kerry Washington's Voluminous Cut
A grown-out pixie is always a good idea. To make the shape of your pixie super-flattering, longer layers and side-swept bangs is a no-brainer. It adds so much sass to Washington's fun style.
Advertisement - Continue Reading Below
19 of 65
Jourdan Dunn's Short, Choppy Layers
When it comes to pixies, layers, layers, and more layers are your friend. Supermodel Jourdan Dunn's simple style is taken up several notches because of her choppy layers.
Advertisement - Continue Reading Below
20 of 65
Ruby Rose's Streaky Pixie
Who says you have to choose between a brunette or blonde pixie when you can do both? Ruby Rose shows the magic that happens when the two colors collide.
Advertisement - Continue Reading Below
Advertisement - Continue Reading Below
21 of 65
Viola Davis' Classic Cut
A timeless pixie cut, as shown by Viola Davis, will never not look amazing. A subtle change of color with low-key highlights make the style your own.
Advertisement - Continue Reading Below
22 of 65
Pink's Platinum Short-Hawk
Interested in a buzzcut but don't want to go all the way? Resident hair badass, Pink, showcases the beauty of shaved sides. Try a tapered cut paired with major volume in the middle.
Advertisement - Continue Reading Below
23 of 65
Zendaya's Blonde, Wispy Pixie
Zendaya, one of my favorite hair chameleons who never plays fair with her fabulous hairstyles, shows how color and cuts just go together. Her sandy blonde streaks and wispy bends showcase how much fun you can have—even with less hair!
Advertisement - Continue Reading Below
24 of 65
Halle Berry's Sky-High Spikes
Yes, your hair can look damn good sticking straight up—thank you, Halle Berry, for this photogenic proof. Berry, the queen who has been rocking iconic pixie cuts before pixie cuts were even a thing (don't argue me on this one), looks so cool with this spikey style. If edgey looks don't intimidate you, show this look to your stylist.
Advertisement - Continue Reading Below
25 of 65
Anne Hathaway's Side-Swept Bangs
Heavy, side-swept bangs will add an element of dimension to your pixie cut. Take a texture tip from Anne Hathaway and layer your bangs for a fuller look.
Advertisement - Continue Reading Below
Advertisement - Continue Reading Below
26 of 65
Ginnifer Goodwin's Glossy, Sleek Style
An inky, jet-black shade will give your cut a moody, mysterious, and effortlessly cool vibe. The contrast of Ginnifer Goodwin's dark and glossy strands coupled with bold brows to match against her olive skin tone is so gorgeous.
Advertisement - Continue Reading Below
27 of 65
Kate Hudson's Piece-y Pixie
We mean, just look at the individual twists of hair, like Hudson just casually raked her fingers through her pixie and it stayed like that.
Advertisement - Continue Reading Below
28 of 65
Katy Perry's Choppy Pixie
Long in the front, super-short in the back, faded on the sides, Perry's pixie is a choppy, feathered dream. To define the sections, rub a dab of pomade between your fingers, then rake and twirl random pieces of hair.
Advertisement - Continue Reading Below
29 of 65
LeToya Luckett's Side-Banged Pixie
Who says you can't have it all? At least, in the world of hair. Because Luckett's long, side-parted bangs take the usual severity out of pixie cuts and adds an element of softness to her face. Slick down the sides with a mix of styling cream and gel, and let your front bangs hang freely.
Advertisement - Continue Reading Below
30 of 65
Cara Delevingne's Ribbon Band
When you're out of ideas for styling your super-short pixie, remember your childhood friend, the ribbon headband, is still nearby to help you break up your hair. Slide a thicker band over a textured cut and tie it in a bow at the base of your neck.
Advertisement - Continue Reading Below
Advertisement - Continue Reading Below
Advertisement - Continue Reading Below
Advertisement - Continue Reading Below
Advertisement - Continue Reading Below
Advertisement - Continue Reading Below
Advertisement - Continue Reading Below
Advertisement - Continue Reading Below
Advertisement - Continue Reading Below
Advertisement - Continue Reading Below
Advertisement - Continue Reading Below
Advertisement - Continue Reading Below
Advertisement - Continue Reading Below
Advertisement - Continue Reading Below
Advertisement - Continue Reading Below
Advertisement - Continue Reading Below
Advertisement - Continue Reading Below
Advertisement - Continue Reading Below
Advertisement - Continue Reading Below
Advertisement - Continue Reading Below
Advertisement - Continue Reading Below
Advertisement - Continue Reading Below
Advertisement - Continue Reading Below
Advertisement - Continue Reading Below
Advertisement - Continue Reading Below
Advertisement - Continue Reading Below
Advertisement - Continue Reading Below
Advertisement - Continue Reading Below
Advertisement - Continue Reading Below
Advertisement - Continue Reading Below
Advertisement - Continue Reading Below
Advertisement - Continue Reading Below
Advertisement - Continue Reading Below
Advertisement - Continue Reading Below
Advertisement - Continue Reading Below
Advertisement - Continue Reading Below
Advertisement - Continue Reading Below
Advertisement - Continue Reading Below
Advertisement - Continue Reading Below
Advertisement - Continue Reading Below
Advertisement - Continue Reading Below
Advertisement - Continue Reading Below
Advertisement - Continue Reading Below
Advertisement - Continue Reading Below
Sours: https://www.marieclaire.com/beauty/hair/g3295/pixie-cut/
Cuts pixie 2021 short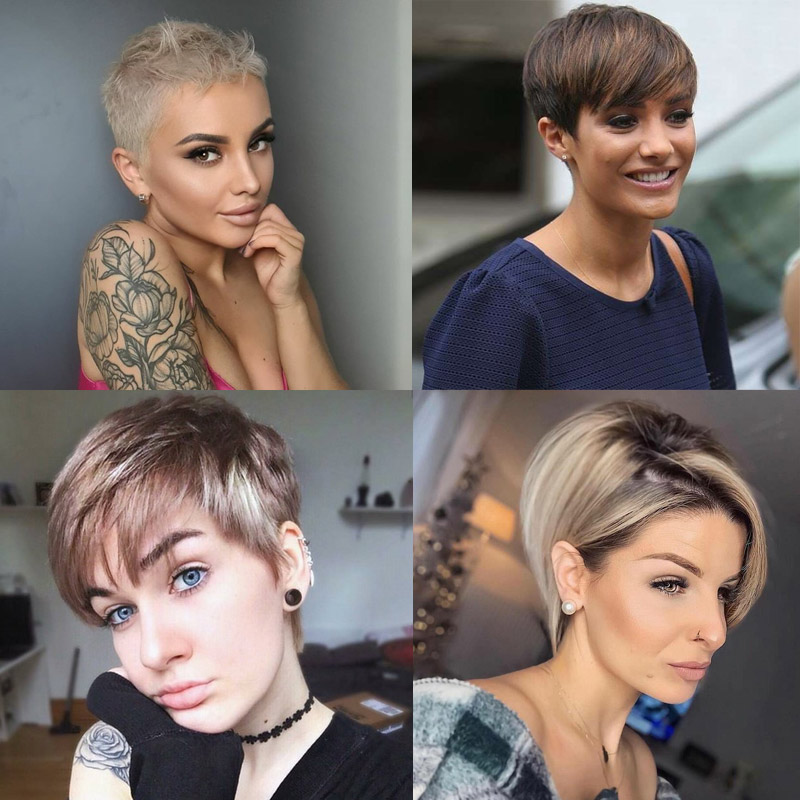 A pixie cut is about the deepest plunge you can take when it comes to a short haircut as a female. Cutting your hair into a pixie is undoubtedly terrifying. You no longer have the option of a ponytail on a lazy day, and you certainly can't hide behind your hair when you're feeling underconfident. However, a short pixie cut is also incredibly liberating. You no longer have to spend more than five or ten minutes styling your hair in the morning. Plus, a pixie cut automatically sets you apart from the majority of other women with longer locks. With a pixie cut, you'll always stand out from the crowd.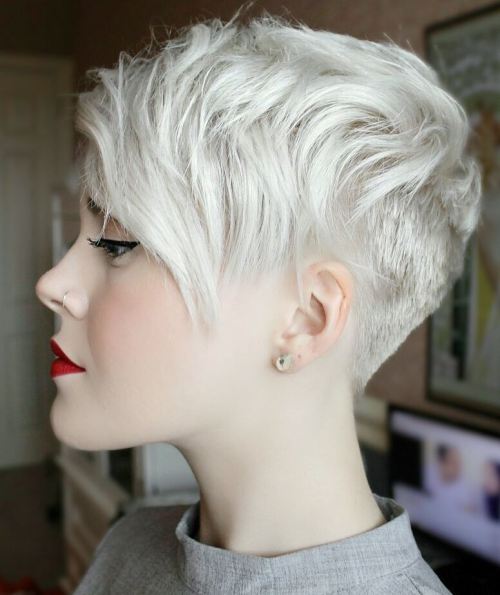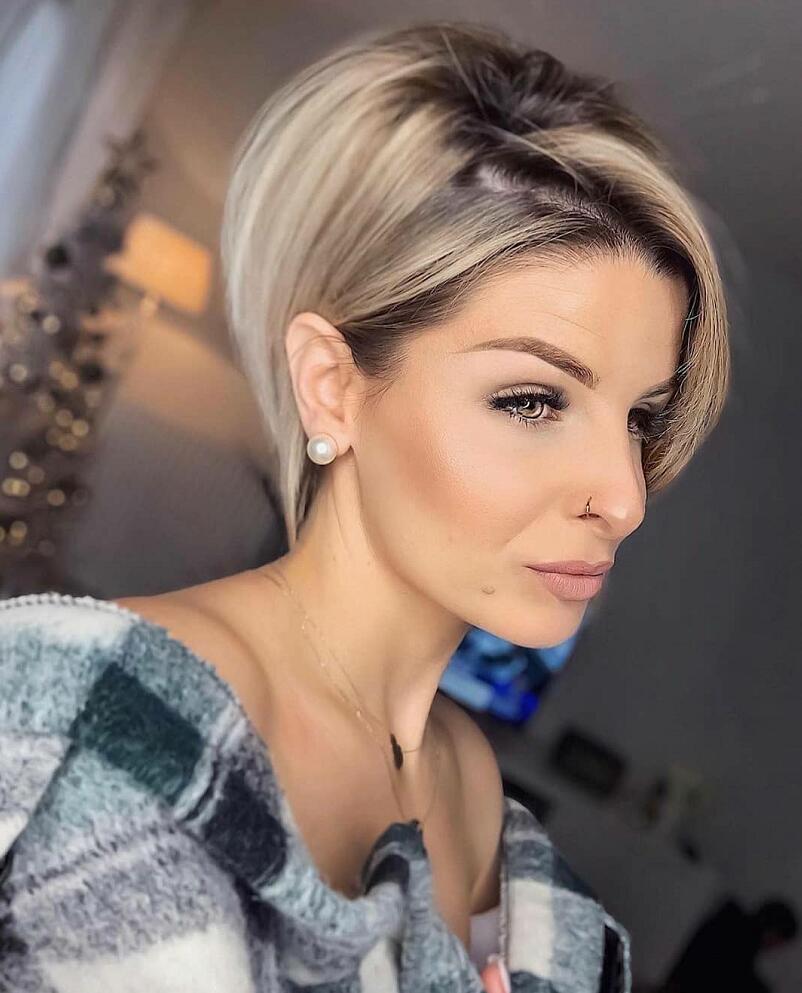 There are many different types of pixie cuts. Different hair styles work better on different people depending upon your face shape, hair type, and more. It is a common misconception that only women with certain specific face shapes can pull off a pixie cut. This myth simply isn't true. As long as you choose a cut that complements your unique face and hair, any woman and any ages can rock the short, cropped pixie cut flawlessly.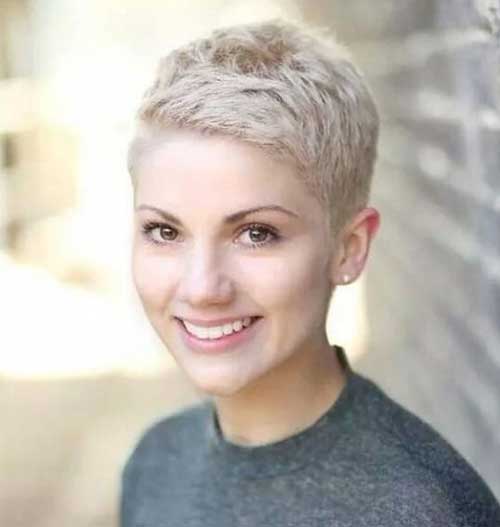 Chic long pixie cut with long bangs for women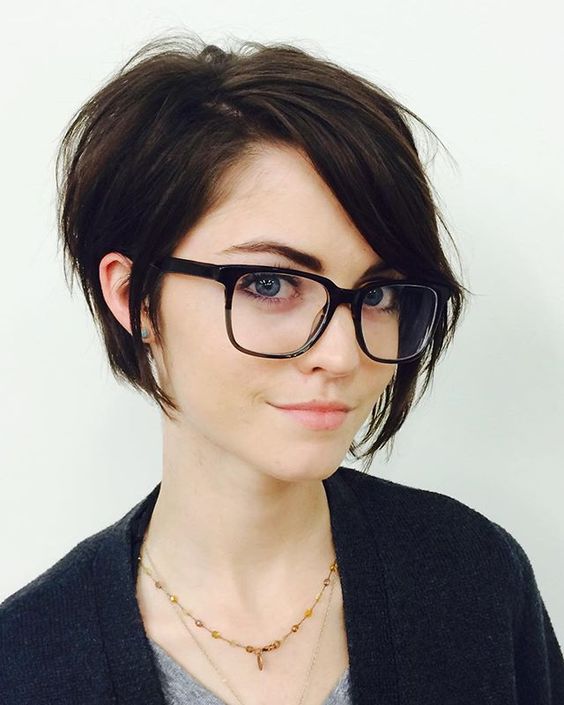 via instagram
If you want to try a pixie cut but don't want to shear off all of your locks, opt for a long pixie like the one above. This short cut still leaves you with some hair around your face for added comfort. Plus, it's fairly easy to grow out a long pixie without fighting through the notorious awkward stages.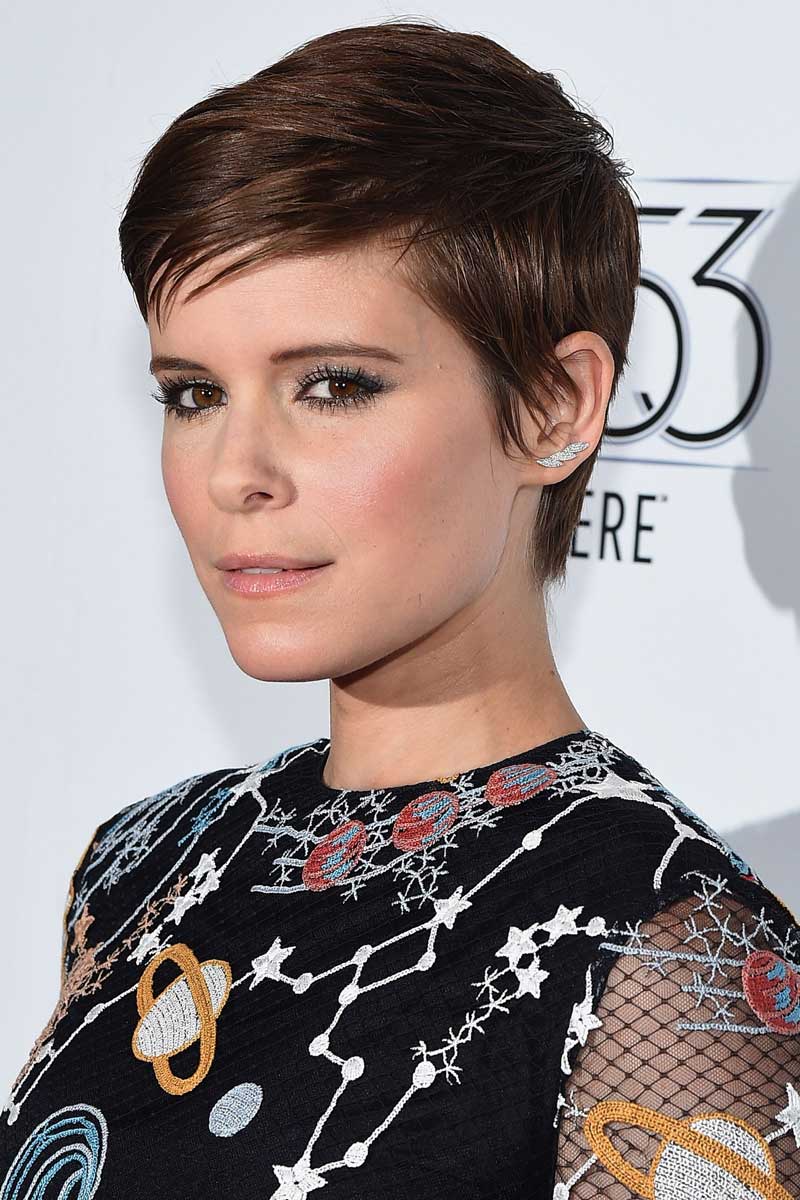 Layered short blonde pixie cut for summer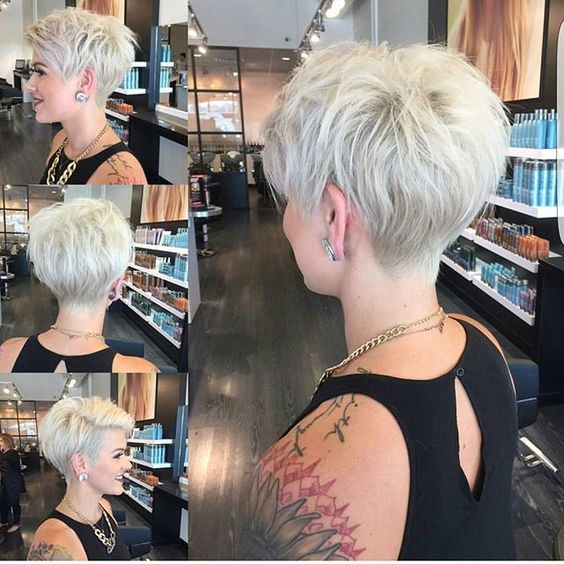 via pinterest
Ladies with thick hair are often complemented best by the pixie cut style shown above. This pixie cut is extremely short and texturized around the neck and sides but keeps some volume at the top. If you have thick hair, this style will prevent you from having to fight with your new cut every morning to get it to lay flat.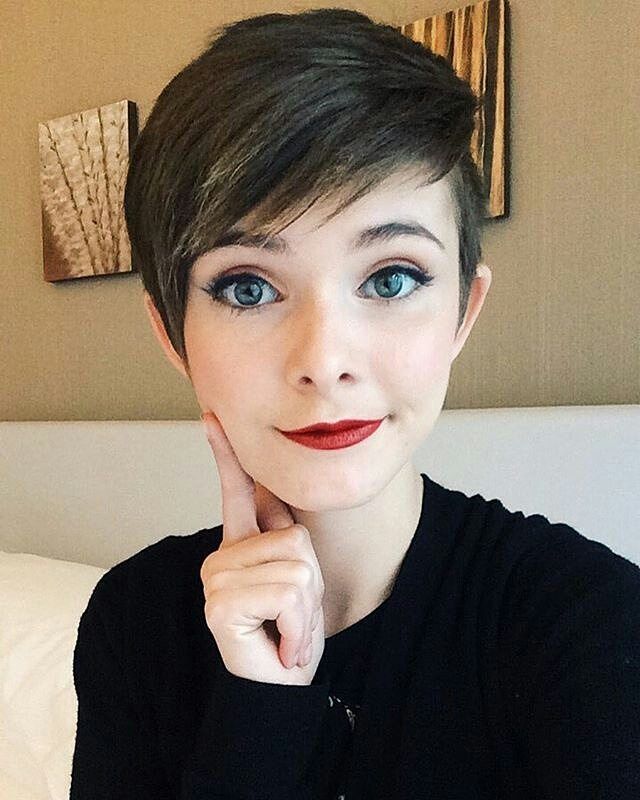 Short Hair Idea for women over 30: Textured Tousled Pixie Cut with Long Asymmetrical Side Swept Bangs on Warm Golden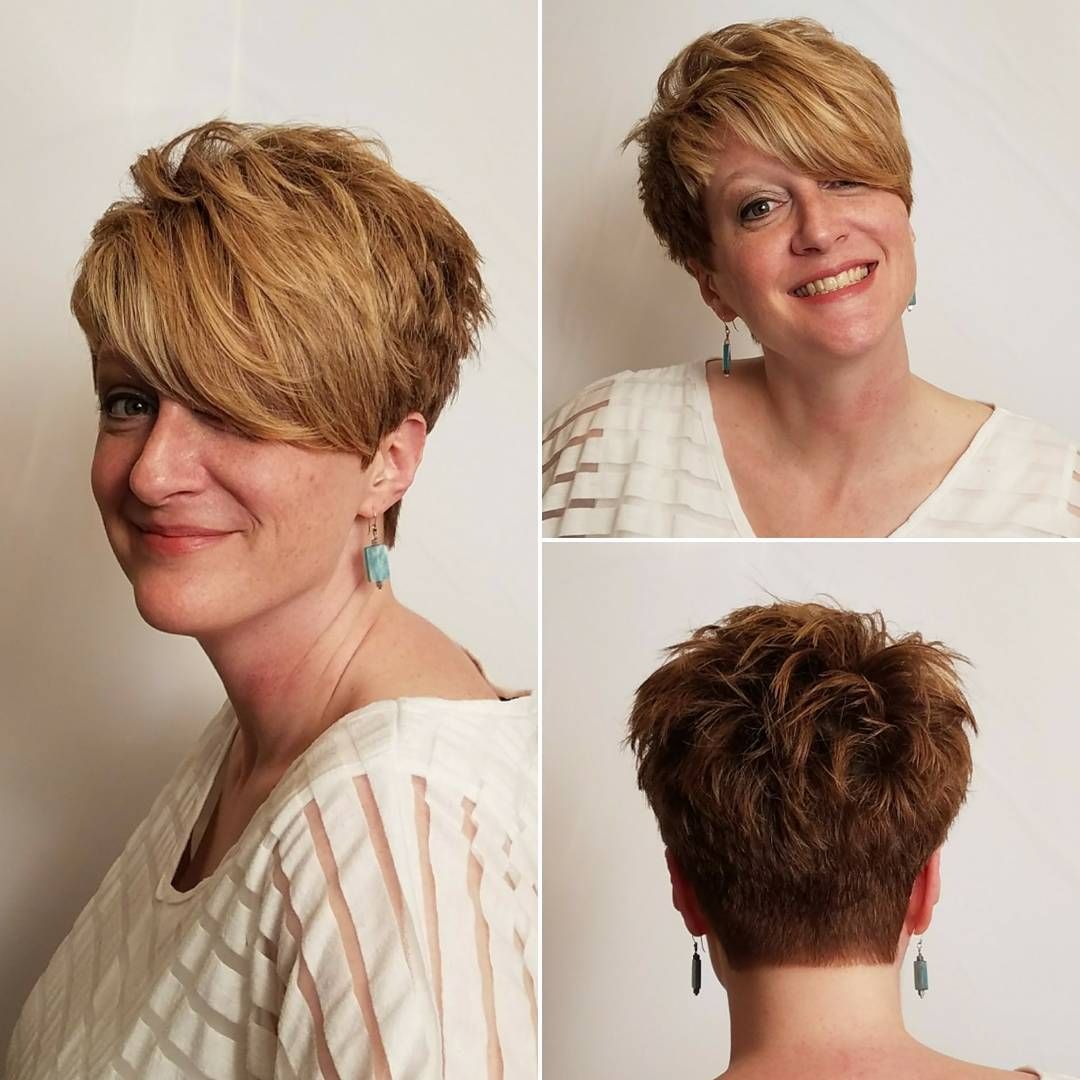 Longer pixie cut with long side swept bangs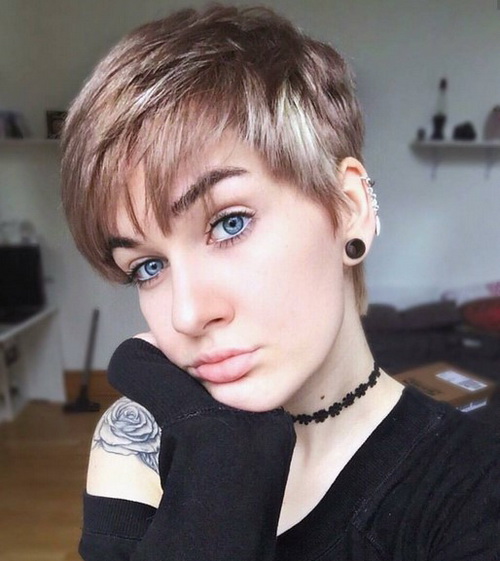 Layered longer pixie haircut for women over 30
via
If you choose to go the route of a longer pixie cut, a cute and easy way to style it is the voluminous, piece-y look above. All you need to do to achieve this look is blow out your strands to add some volume. Then, just use your fingers and your favourite hair product to separate your hair into subtle sections to get the classic piece-y style you see above. Also this long pixie cut perfect for women over 60.
Chic Blonde pixie haircut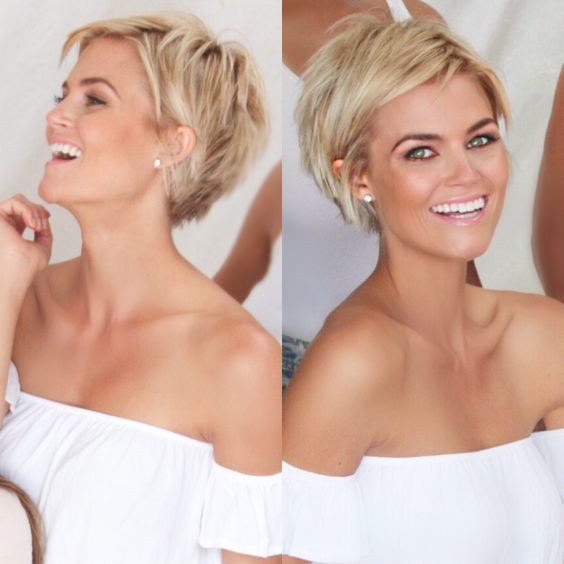 via instagram
The piece-y pixie cut style is a great way to style your pixie if you have thinner hair but still want some volume. One of the biggest frustrations with having a pixie cut and thin hair is that the cut often falls limp. Styling your hair in this piece-y style ensures that your cut will main some natural volume without appearing frizzy. This is also a perfect short pixie haircut for women over 50.
Short pixie hairstyles for women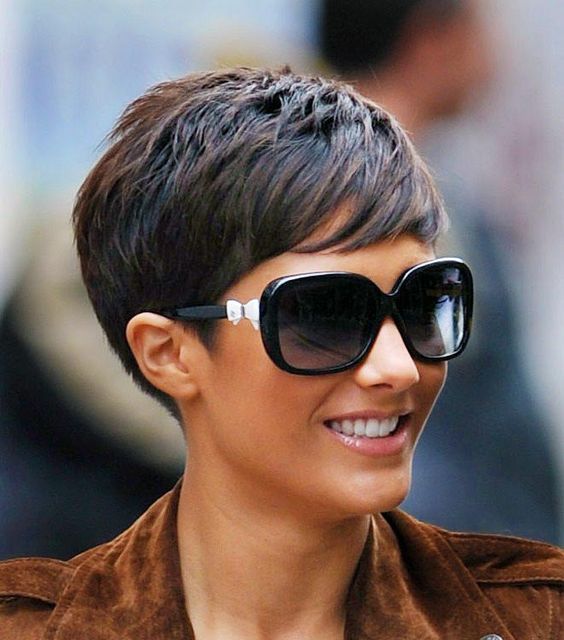 via
You can never go wrong with a sleek pixie cut. If you don't want hair hanging in your face and getting in your way all day long, a short, slicked pixie is the way to go. Use gel or wax to secure your cut in place at the beginning of the day. Just make sure to tease a few pieces away from your scalp to avoid looking like you're wearing a hair helmet.
Cute Asian girls short pixie hairstyle for fine hair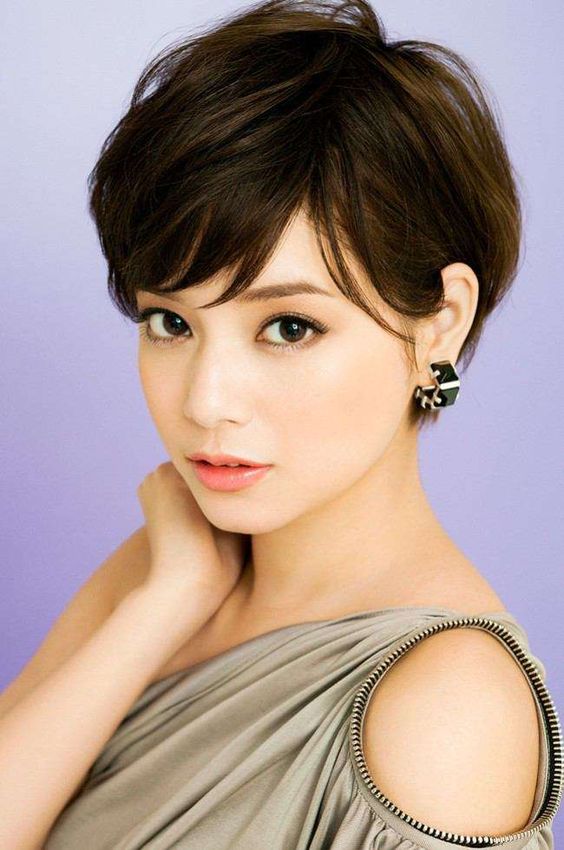 via
This long, drapey pixie cut complements thinner hair very well. It allows your hair to naturally fall where it wants to go without requiring too much teasing or frustration. The cut is also long enough to provide you with options for clipping or pinning your hair back when you want.
Cool short haircut for women with thick hair – the pixie cut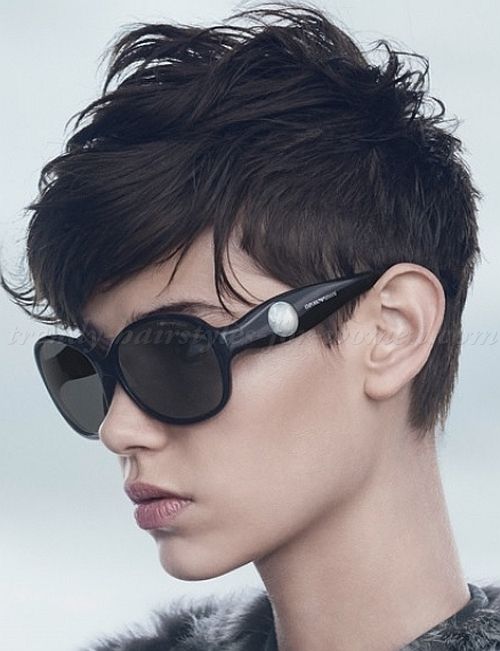 via
When you have a pixie cut, it is important to always create some volume at the top of your head. Otherwise, you run the risk of your hair appearing oily or flat. Creating volume in your pixie cut is easy. In fact, all you have to do is use a comb and some hair product. Just tease some strands up away from your head to create a voluminous, wind-blown look.
Pixie haircut with bangs for black hair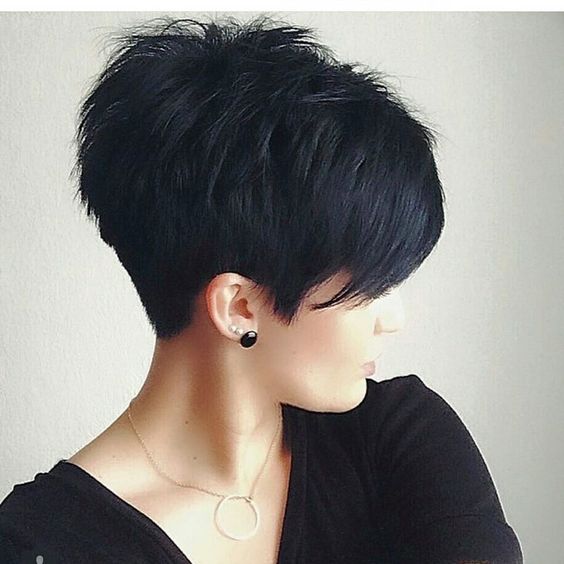 via pinterest
Texturization is key when it comes to pixie cuts. When you take the plunge for a pixie, make sure you ask your stylist to texturize your hair as much as possible. Especially if your hair is naturally thick, texturizing your cut will prevent strands from sticking up unnaturally in weird places.
Long pixie haircut for women with oval, round faces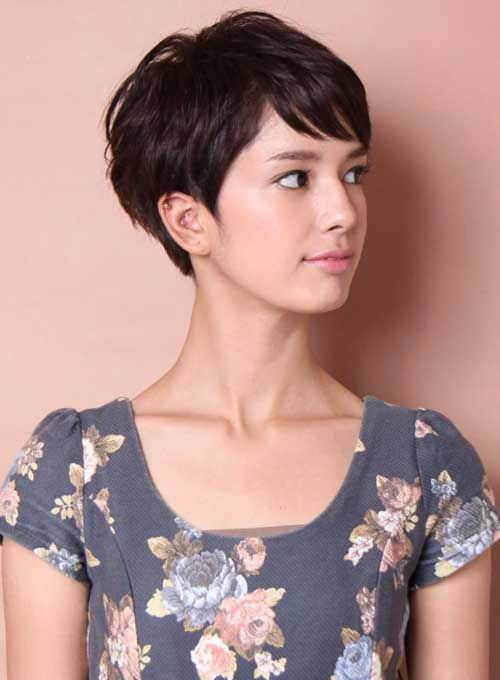 via
It is hard to figure out how to comb and part your hair with a new pixie cut. Initially, try combing it forward without forcing it to part. This helps your hair lay where it wants and allows you to figure out how to style it best.
Messy pixie haircut with long bangs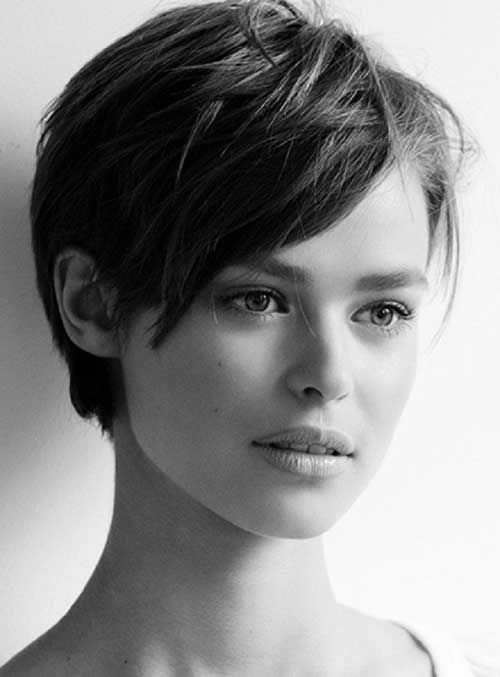 via
Many women opt to keep their bangs longer when they get a pixie cut. This choice gives you the option to style your bangs in different ways to add interest and variety to your cut.
Celebrity pixie haircut for round faces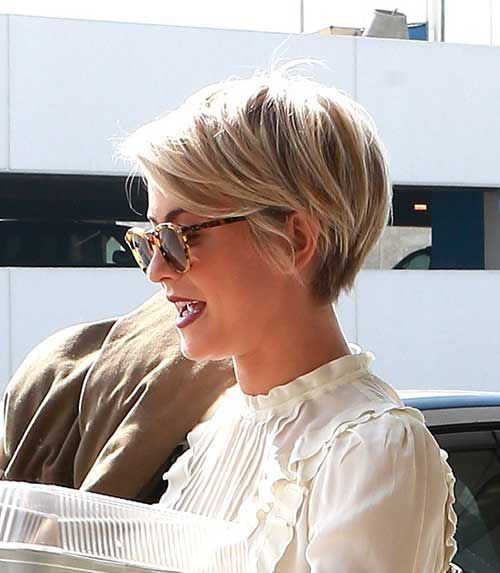 via
It is sometimes hard to pull off a pixie cut that is long everywhere from the back to the front. However, long pixie cuts are also gorgeous when done right. Just make sure you keep your cut smooth and tame to prevent it from looking excessively wild or frizzy.
Asymmetrical Pixie Cut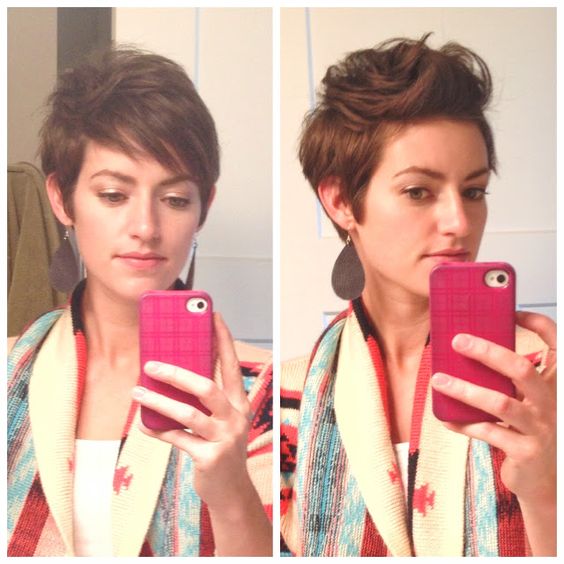 maybematilda.com
Back view of layered long messy pixie cut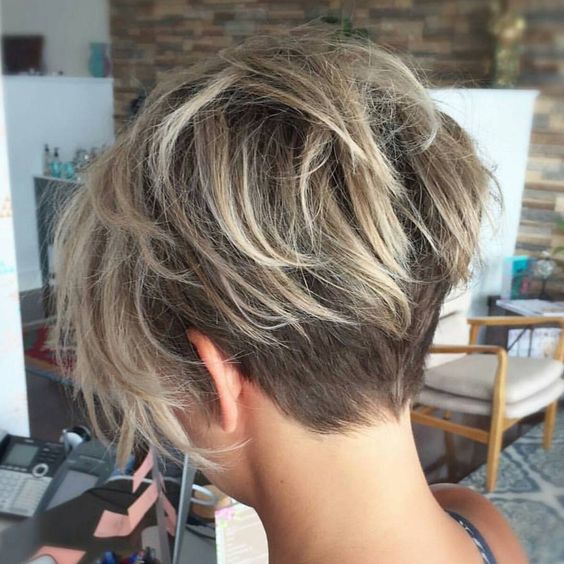 layered pixie haircut from instagram
Hottest short pixie haircut from different angles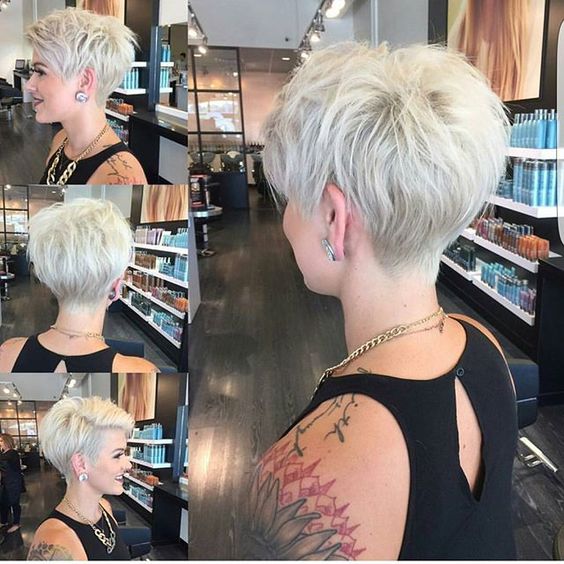 \
Layered long red pixie haircut for women Over 30,40,50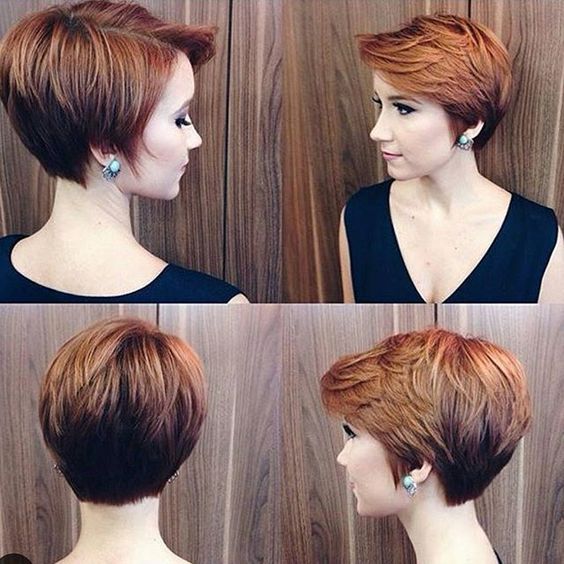 Back view of feminine short pixie haircut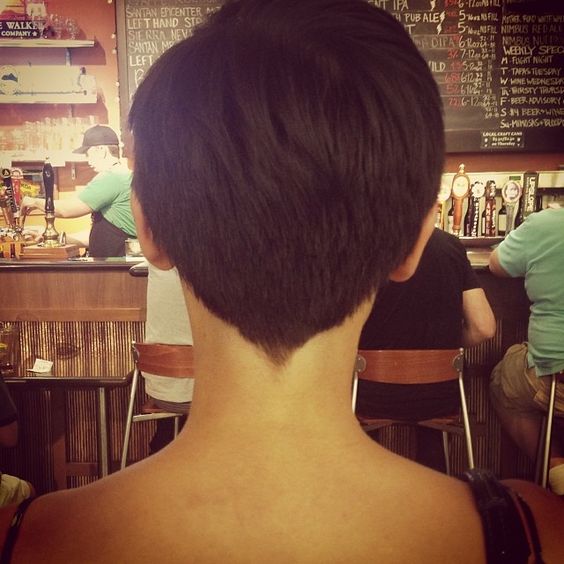 pixie haircut from tumblr
Trendy pixie cut for women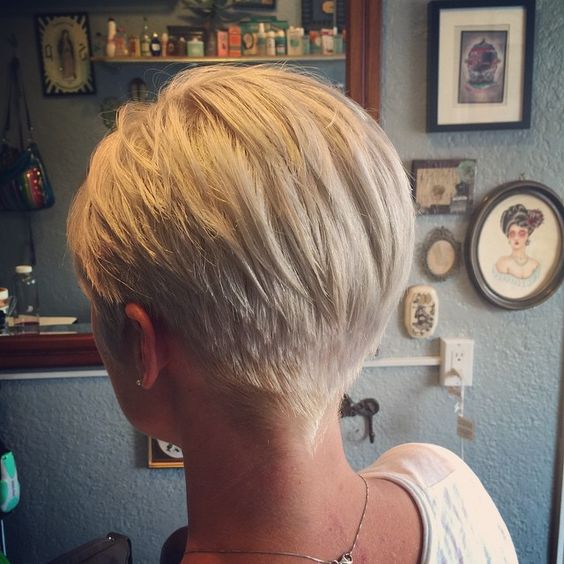 short blonde pixie haircut from flickr
Cute short pixie hairstyle for girls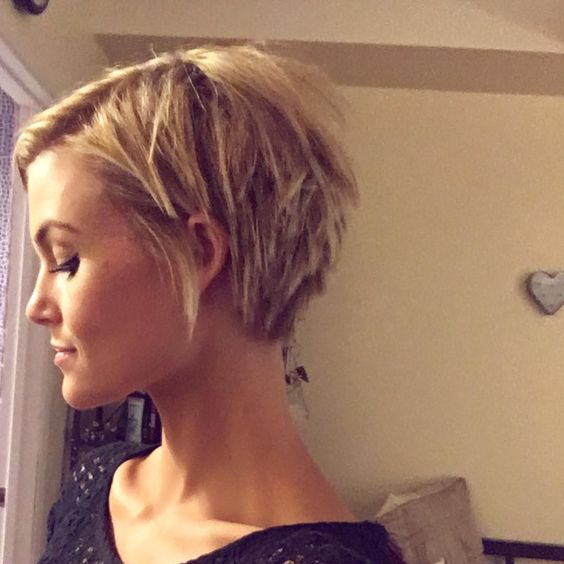 via instagram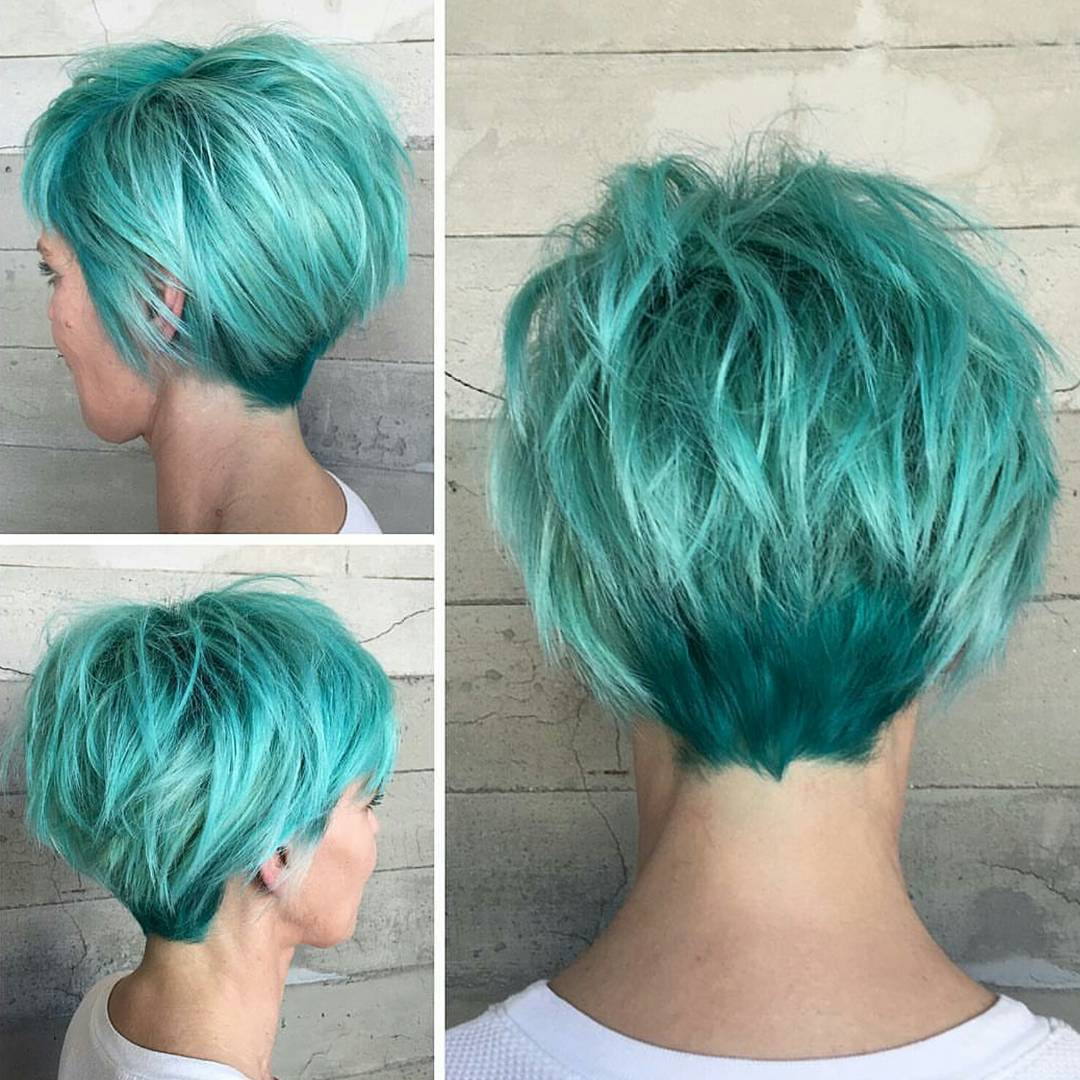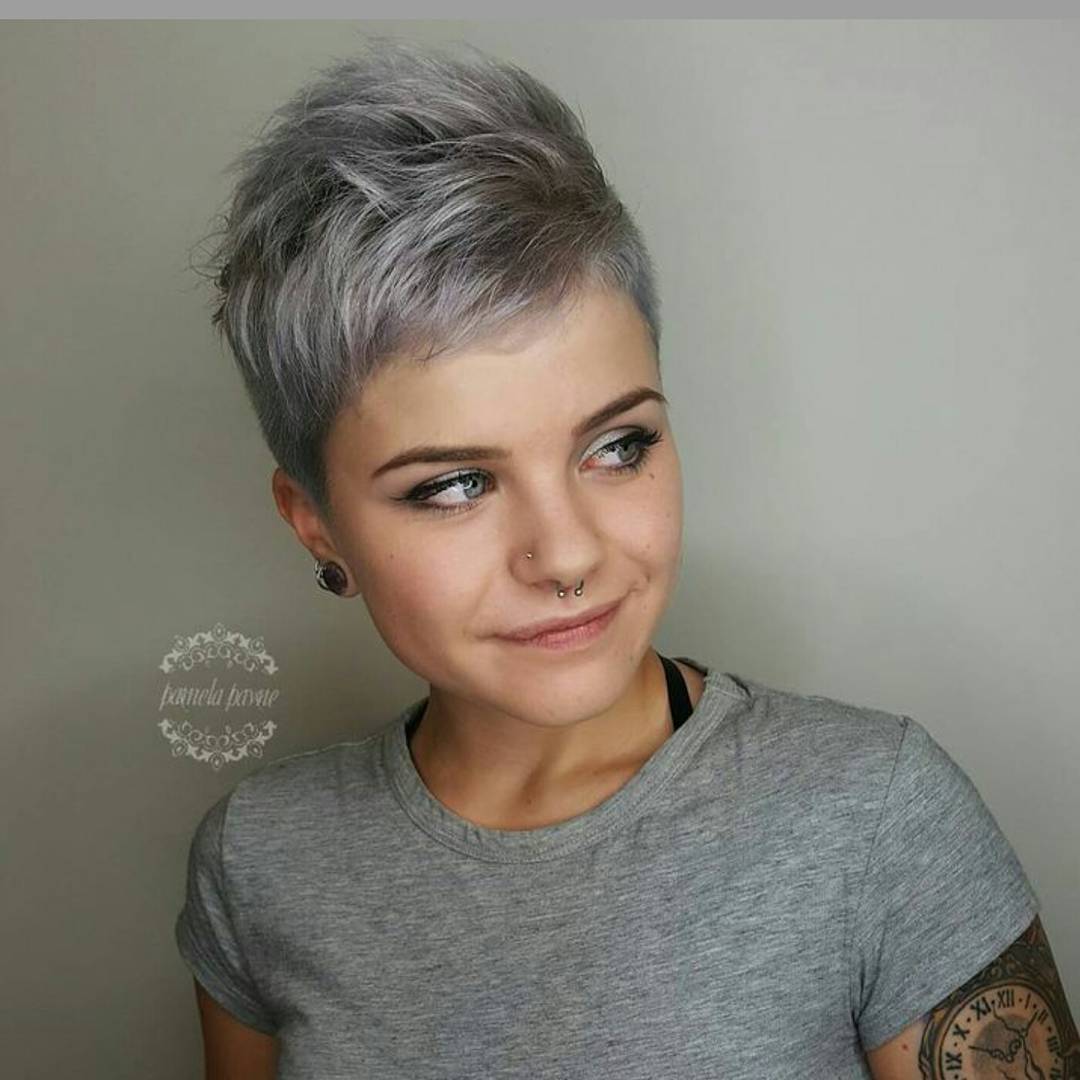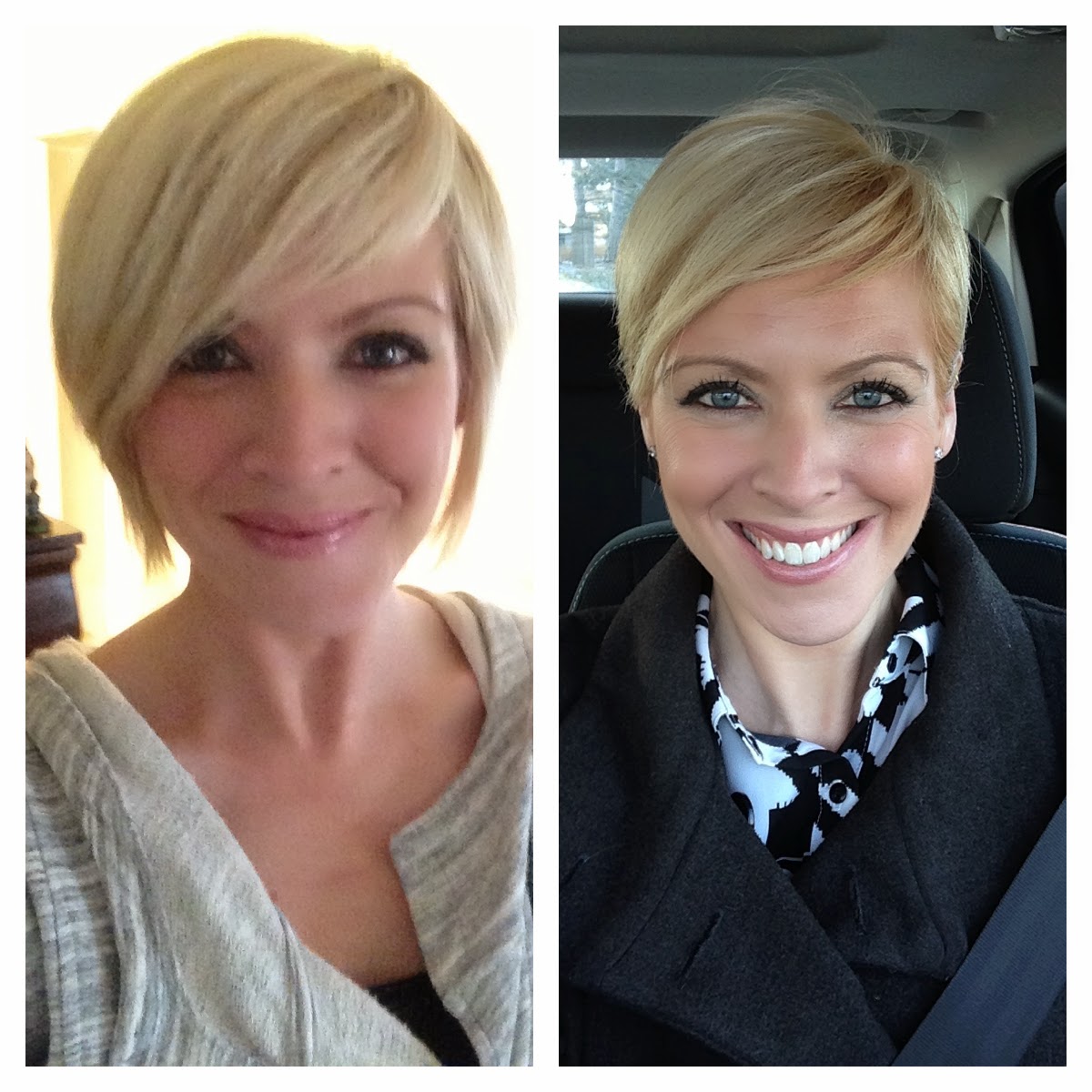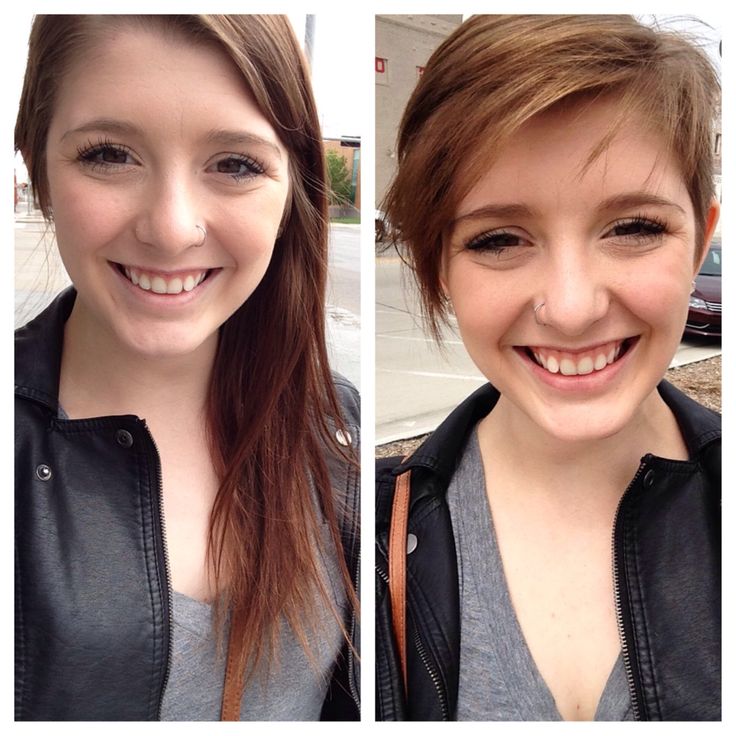 Short black pixie haircut for African American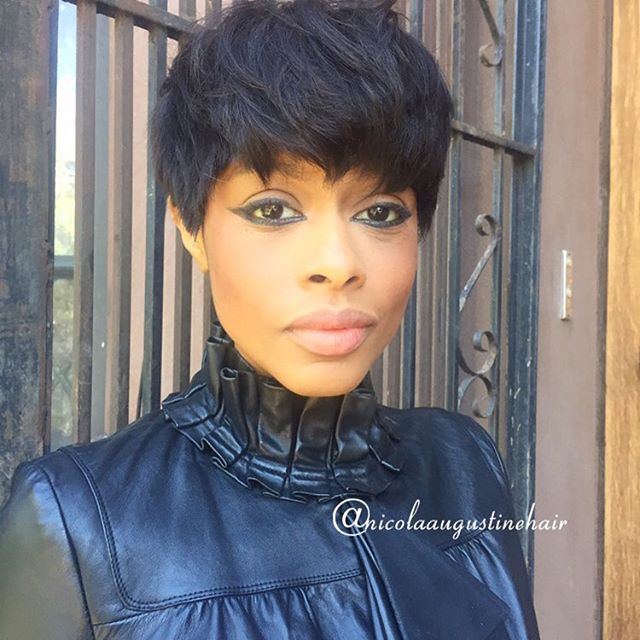 via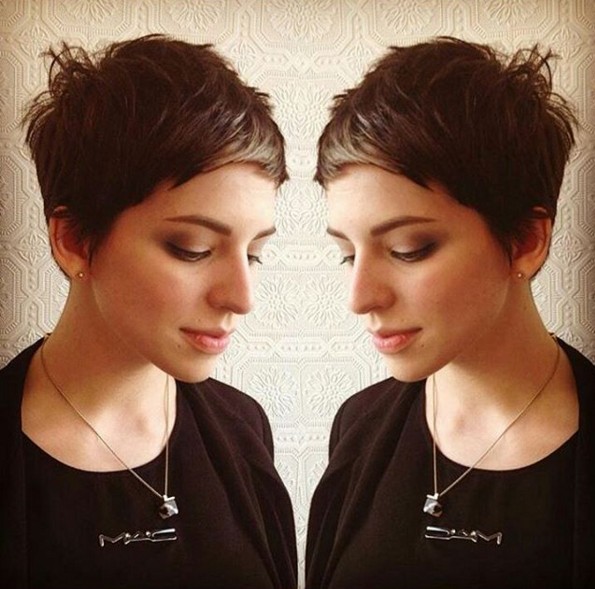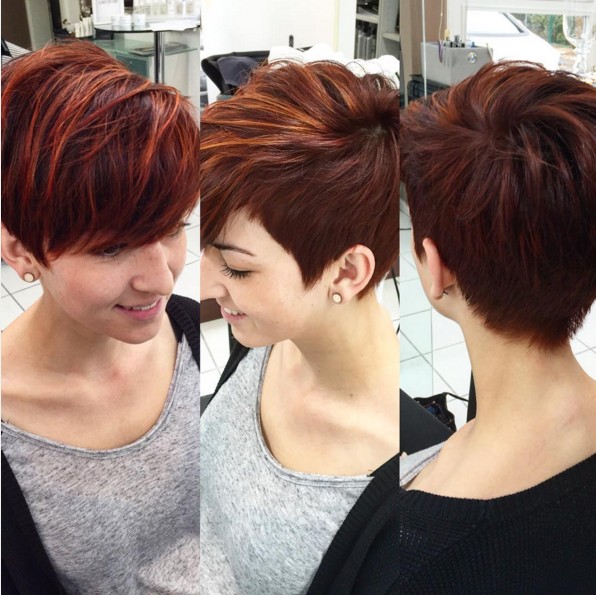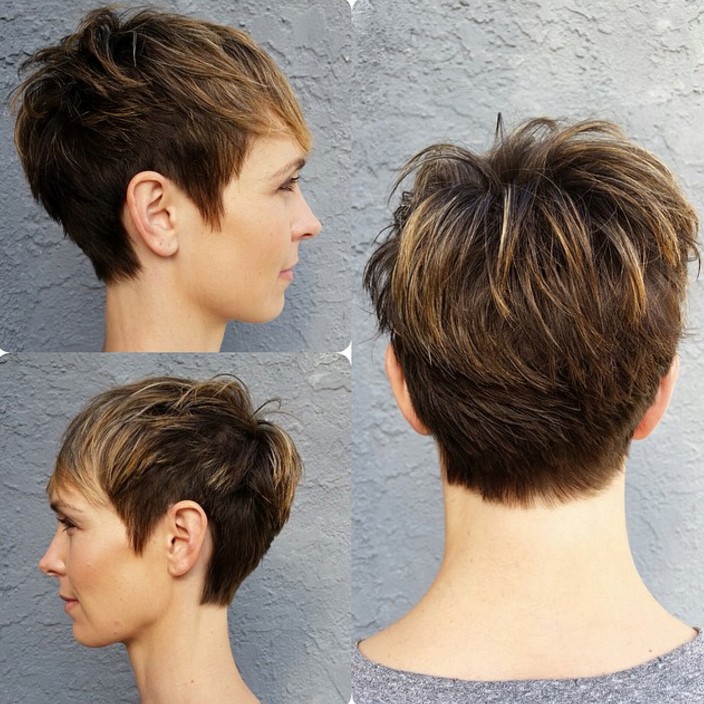 Messy pixie hairstyle with long bangs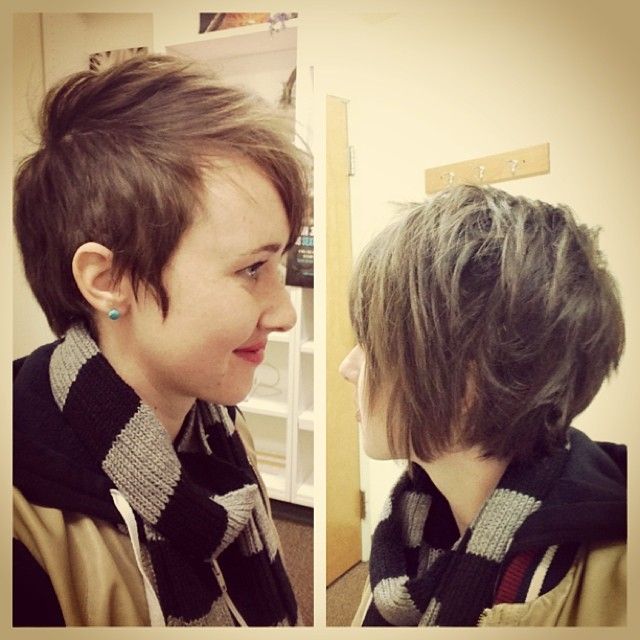 Longer pixie haircut with side swept bangs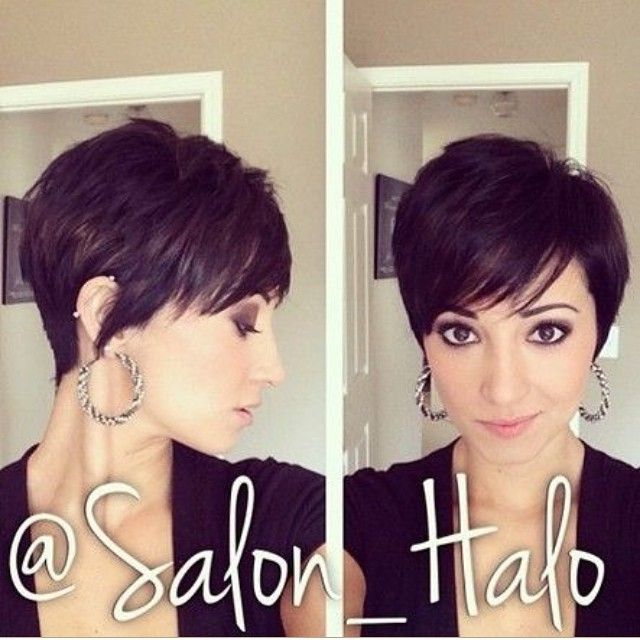 Undercut Pixie Cut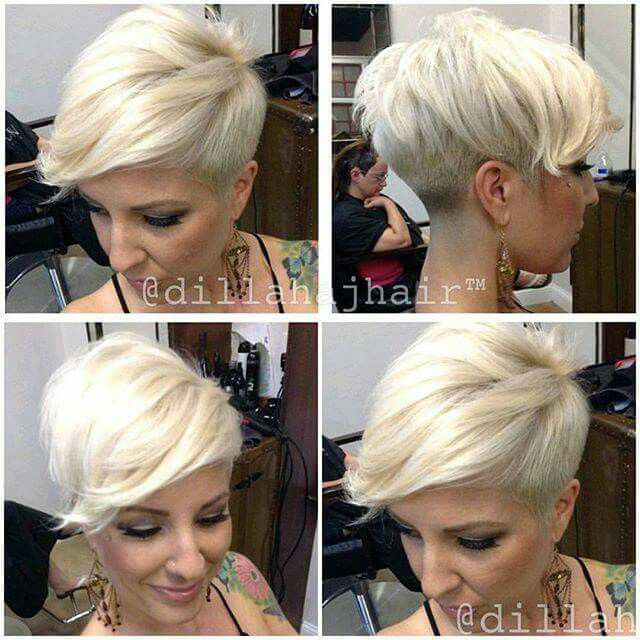 Edgy pixie haircut for women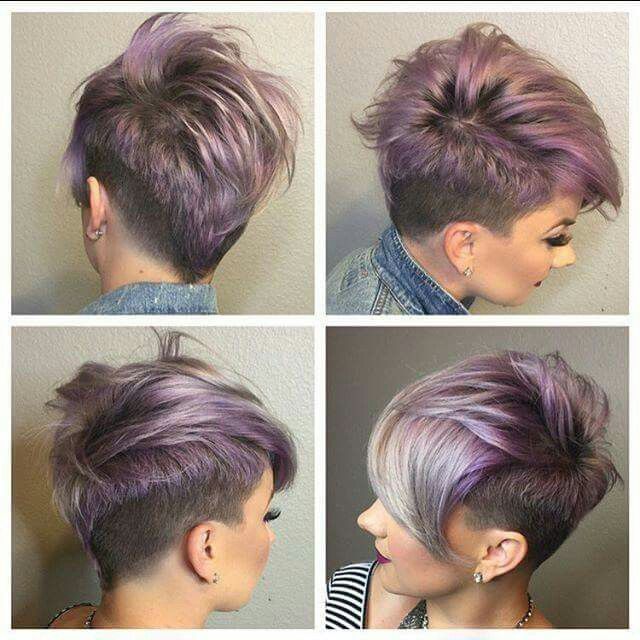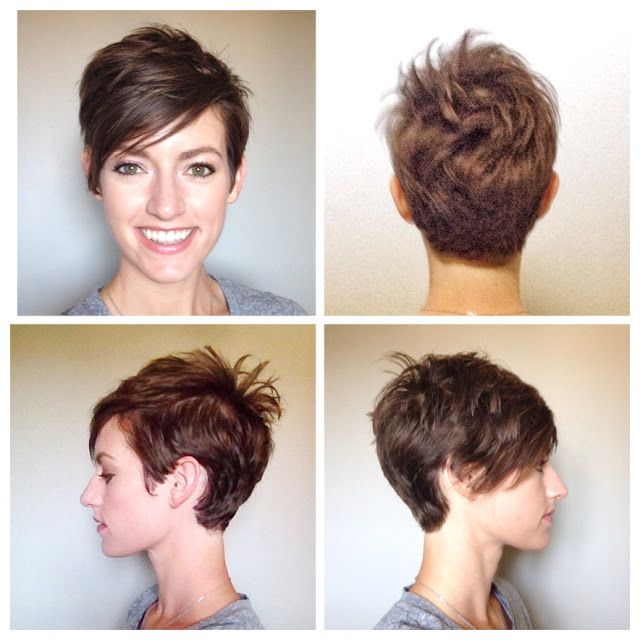 Medium curly pixie haircut for women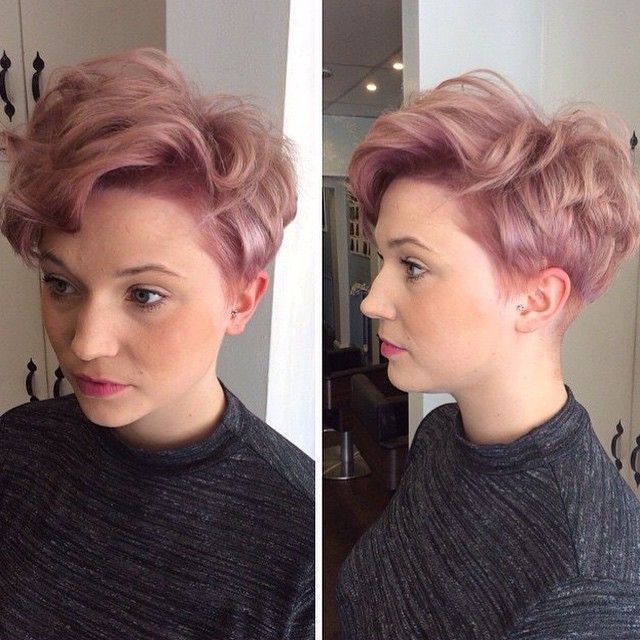 Cool stylish pixie hairstyle for ladies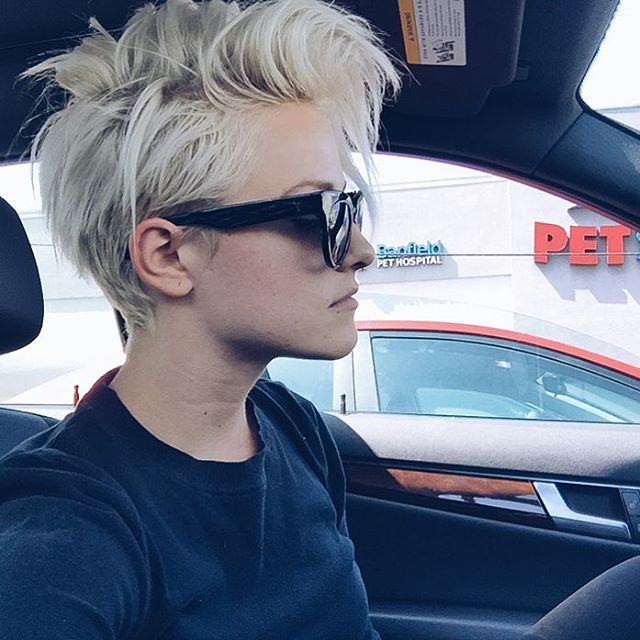 Longer pixie haircut with long side swept bangs for women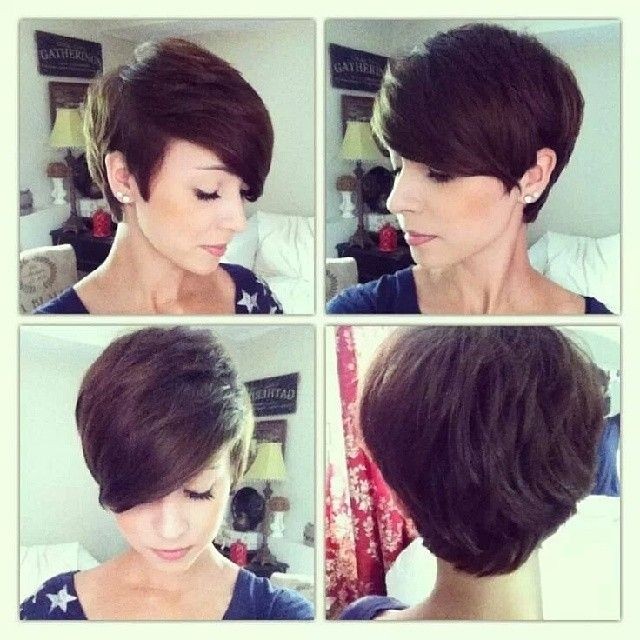 Red Asymmetrical pixie cut with long bangs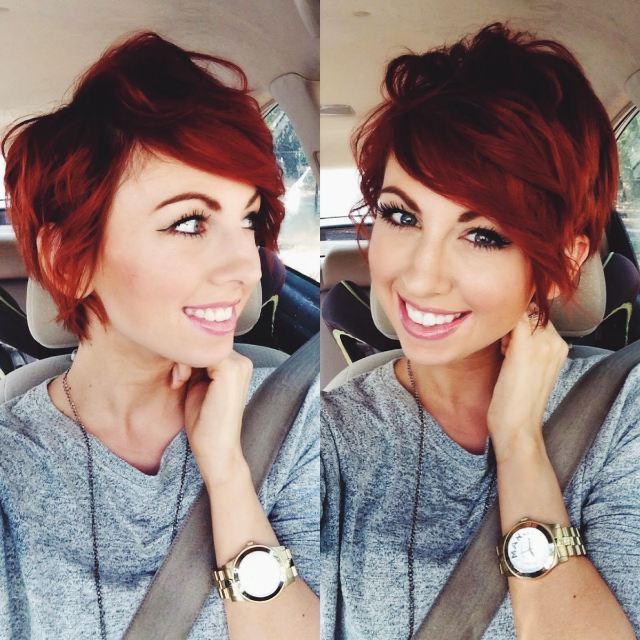 Edgy purple pixie haircut with long bangs – short hair color ideas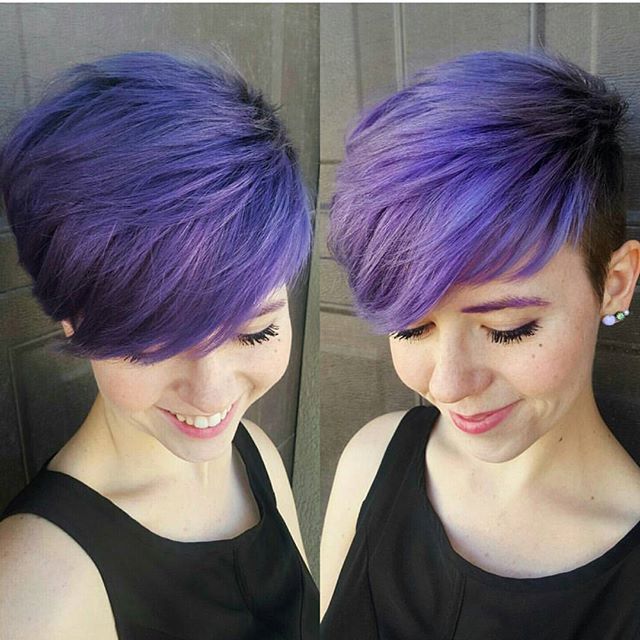 Cool longer pixie haircut for women over 40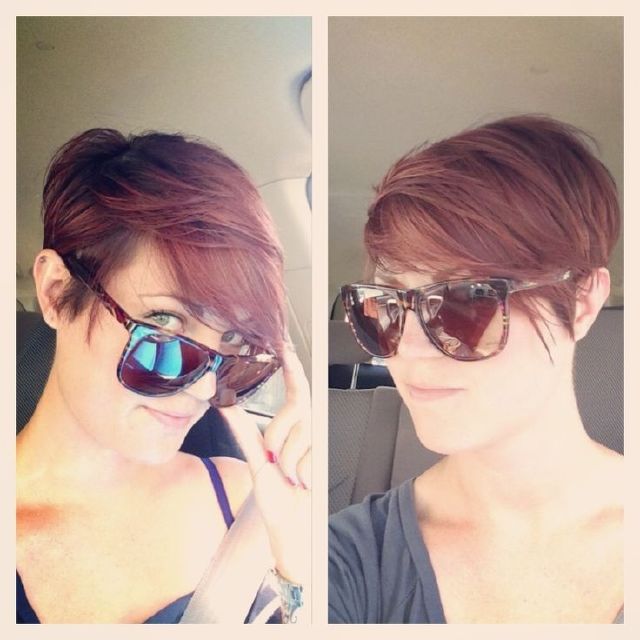 Best short haircut for women – layered messy pixie cut with bangs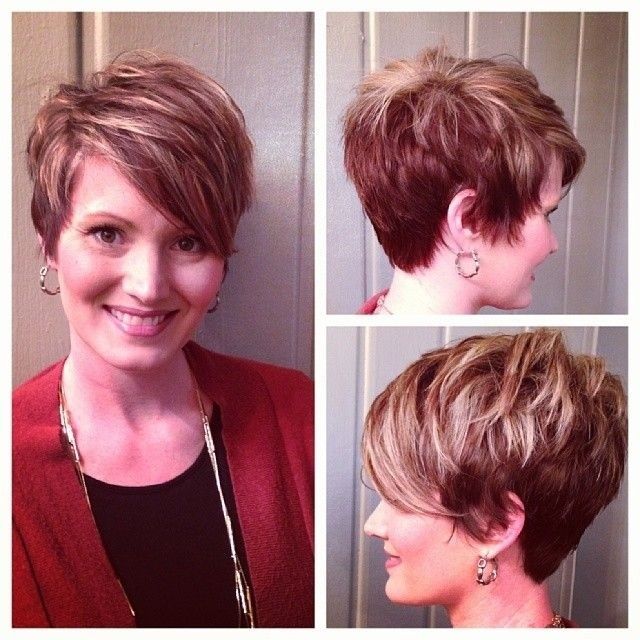 Celebrity short haircut ideas – the side parting pixie cut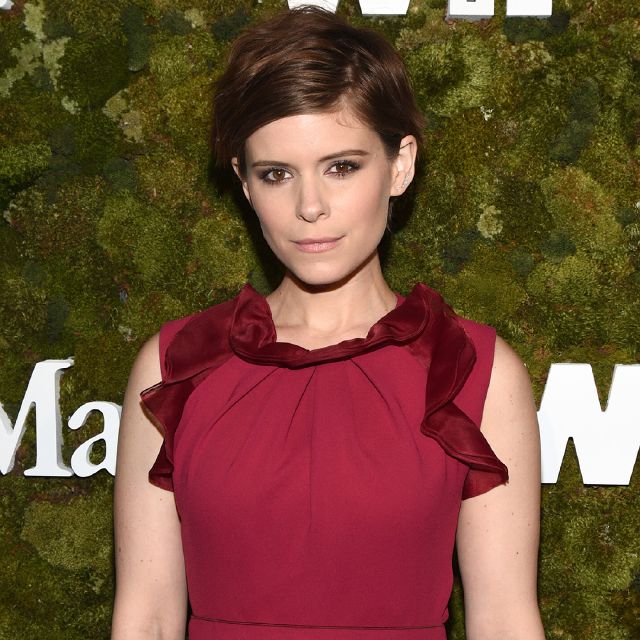 Short purple pixie haircut for overweight women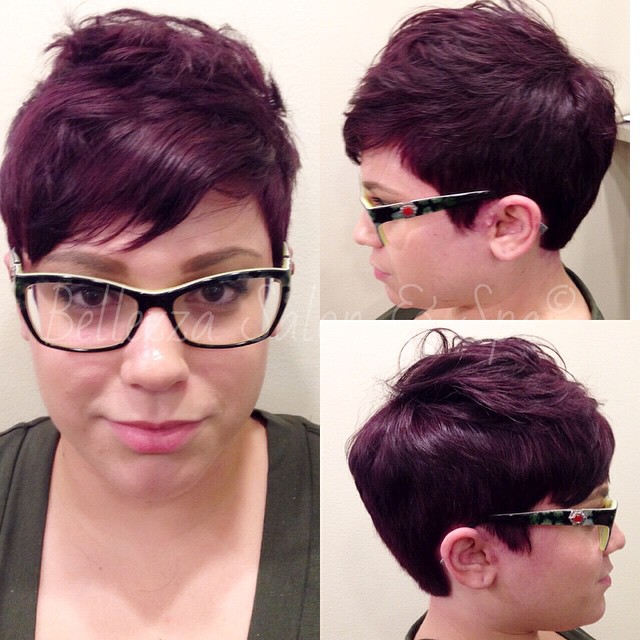 Edgy pixie haircut – Side-shaved pixies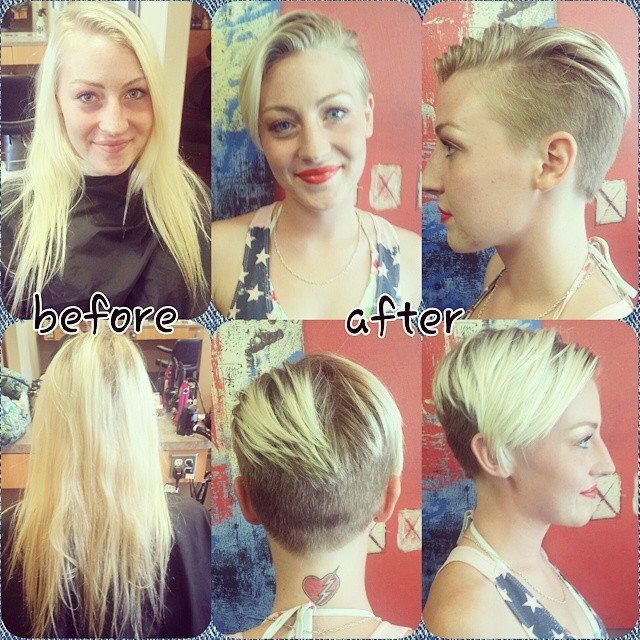 Chic pixie haircut for short hair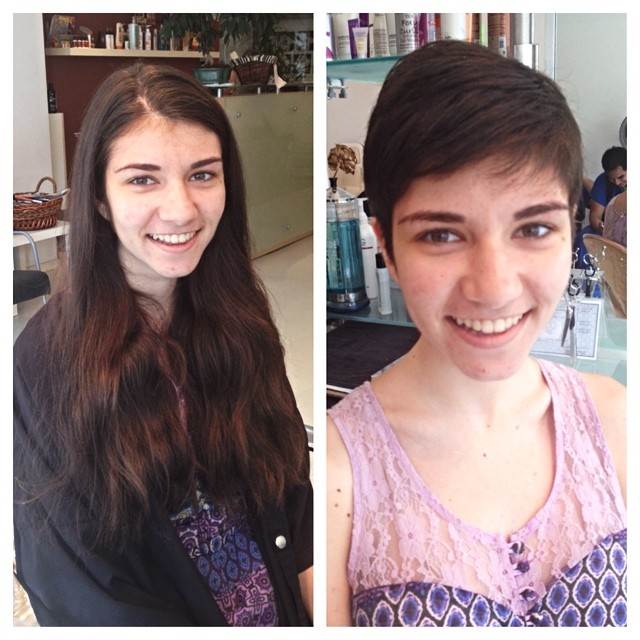 Messy pixie haircut for black women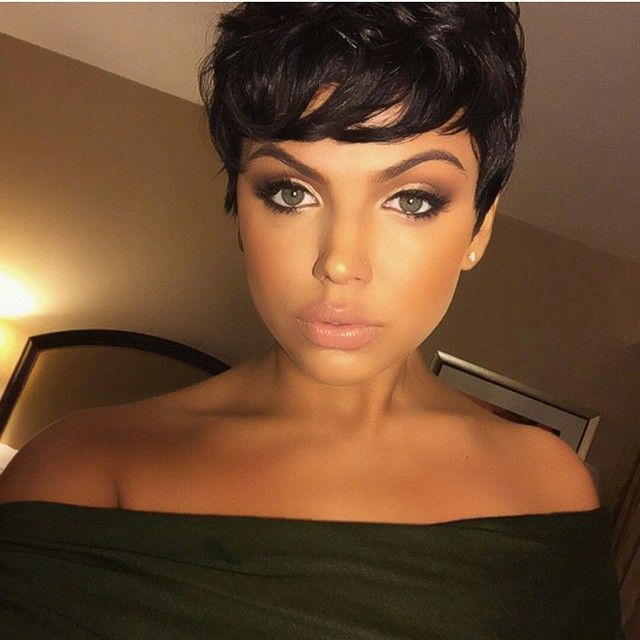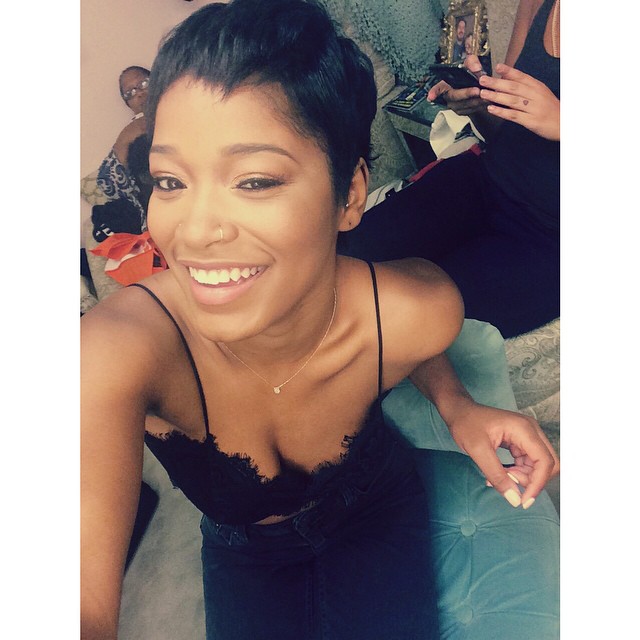 Sours: https://www.herstylecode.com/pixie/short-pixie-haircut/
Nothing But Hot Pixie Haircuts for 2021
His smell settled in my head. It smelled of sweat, and some kind of cologne, but this wild mixture dizzy and confused my thoughts. He bent down and whispered something in my ear. But I didnt hear. What ?, I asked.
You will also be interested:
She spread her legs wide apart and placed them along the edges of the bathtub. The fingers continued to caress. First one, two, three. The tongue touched the tubercle at the top of the lips. Stop, I want to pee, she said.
1533
1534
1535
1536
1537