Chris Perry
Carolyn Allen
You will always be a good friend and "go to" person for all of my real estate needs! You really do go the "extra mile" and put "your all" in all tht you do for your clients! I was able to put all of my trust in you and feel confident that the best job was being done in selling my home as well as finding my new home that I truly Love! You work really hard and make sure every person is treated honestly and like they are family!
---
Mildred Adams
Chris did an excellent job, selling my home and helping me find a new home. I did not know what I wanted., but Chris helped me find a home that I truly love. He truly went above and beyond the call of duty. I have recommended his services to my friends and will continue to do so
---
J and T Whitehead
Looking for a home is exciting, but can be stressful too. We needed a patient realtor that truly had our best interests in mind and Chris Perry is that person! Some are in it for the money, but Chris is in it because he genuinely loves his work and people. We wholeheartedly recommend him to anyone!
---
Mr. and Ms. S. Lyons
Chris Perry was very responsive and pleasant to work with! He worked hard for us. I highly recommend him!
---
C. Frazier
Chris was tireless in his efforts, working with other agents, and keeping us informed every step of the way.
---
Mr. and Ms. C. Dawson
Chris was excellent! He made us feel very comfortable, like we were an old friend!
---
P. Hepler
Chris Perry is an excellent agent....You are fortunate to have him as part of your sales staff.
---
Angie and Kent Adams
Excellent services with Chris Perry at Allen Tate Realtors! Chris kept daily contact with us and assisted us beyond belief! We highly recommend him for your Real Estate needs. Buying our first home was scary, but Chris pointed us in the right direction and explained all information to us. We are so grateful for Chris and Allen Tate Realtors! Angie and Kent Adams
---
Mandee Jones
Chris did an outstanding job of helping with the sale of my dad's home. Chris was very patient and assisted with explaining all the details to my dad, who is in his 80s. Dad was very pleased with the attention he received and the communication in the sale of his home and would highly recommend Chris to all his friends.
---
Tonya Neff Hunolt
Chris Perry is the man, he first saw our home on Monday, he listed it on Tuesday, on Wednesday we had 2 showings, on Thursday we had TWO offers, and finally, on Friday we accepted an offer. The man the myth the legend, can not say enough about him. We gave out his cards and hope he gets allllllll the listings because I have never seen anyone else work that hard!
---
Judy Reynolds
CAN I JUST START WITH PERFECTION?!!! Trying to sell my tenant-occupied property in Winston Salem, while residing in Florida has been quite difficult. Having gone through a few "realtors" prior, and had no sucess with getting it sold, I was so dicouraged. Then a business aquaintance refered Chris Perry to me, and spoke very highly of him. From the moment i spoke with Chris, he went straight to work. He met with the tenants and spent so much time communicating with them and was so patient, kind, and respectful in dealing with them, and we had complete cooperation for the showings! Chris then conveyed his knowledge of the housing market and advised where we needed to be price wise, while being very professional and respectful of my input as well. I was never made to feel like i was a burden or that my property didn't deserve the amount of time and attention he was giving. We closed on the property today and I can tell you, I have never had such a POSITIVE and STRESS FREE experience with any other realtors in my 20 years of buying and selling realestate, except with CHRIS PERRY. Looking back, i never even had one annoyance with him, whether with transaction issues, or with his communication from the beginning to closing, which really amazed me, because every realtors I have worked with prior, disappointed me and annoyed me in some way, more than once. So to me, a realtor who can deal with me and make the time-consuming transaction stress free, while being consistently calm, professional and respectful throughout, I CONSIDER THE TRANSACTION PERFECT AND CHRIS DID A PERFECT JOB!!! I AM SO GRATEFUL TO HIM FOR MAKING THAT PART OF MY LIFE STRESS FREE AND PERFECT! THANK YOU CHRIS!!
---
Rosemary Henderson
Chris was awesome to work with! I was a first time home buyer and he really took the time to explain things to me so that I understood everything and gave me great advice. He was super easy to communicate with and stayed on top of the listings so that we didn't miss any potential opportunities. Chris is very knowledgeable and I would definitely recommend him to anyone.
---
Abigail Bradford
Chris Perry is simply amazing at what he does! Six years ago, we started our journey when my husband and I bought our first house! Chris was on top of everything and answered all of our questions to satisfaction! Now, six years later, when we decided to sell our first home we KNEW we had to use Chris to help us through this process! The house sold in less than 2 weeks! So, needless to say Chris did it again! He's a very kind christian man that would do anything to help anyone! We would recommend Chris Perry to anyone that wants to buy or sell!
---
Tim Carpenter
Chris Perry will always be my friend and Real Estate Agent. He will help you through the buying and selling process. Chris is passionate about everything he does and will help you anyway he can. He was able to sell my property when two other agencies could not complete the sale. Thank You Chris You are Awesome!!
---
Bob and Dauna Scofield
We met Chris in 2004. We were first time home buyers and we were not having success finding a house with our current realtor. Chris was at an open house we looked at and after speaking with him, we decided that he would be our realtor. Shortly after, Chris found us the perfect house, which we currently live in. Fast forward to 2019. I became the executor of my mom's estate and the family needed to sell her house. I immediately called Chris. He guided me with compassion and professionalism. He seemed to know how things would turn out before they did. He continually went above and beyond. Because it was an estate sale, not only did he have to work with me, but the rest of the family. He did it with patience and professionalism and won over my siblings. We received an offer the night of the open house and sold the home for over the asking price. If you are looking for a realtor who is knowledgeable, compassionate and professional, then Chris is your realtor.
---
Brian Dunbar
Mr Perry was instrumental in selling our home in Lexington. He provided practical instruction from the beginning, communicated well from start to finish and was patient w/ each of our questions.
---
Cole & Megan Carson
We recently purchased a home in the Greater Winston-Salem area and Chris was extremely patient with us as we searched for a new home. We actually were not too certain if we were going to purchase a home anytime soon- we were just leisurely exploring- and Chris still agreed to go look at a variety of homes, even though he may not have made a sale anytime soon. However, we ended up seeing a house online one Saturday; we asked Chris to book a showing for the next day, he helped us negotiate an offer right after the showing, and we were under contract by Sunday evening. Had he not helped us move so quickly on a contract, there were 8 other potential buyers who were scheduled to see the home that Monday. I'm so glad that we had a realtor who is knowledgeable, experienced, and well-versed in the world of purchasing a home. We are grateful for Chris being such an advocate for us in the purchase our first home; and we would definitely recommend using Chris and Allen Tate Realtors!
---
Melody Lynn Davis
Chris was awesome! He is knowledgeable courteous and thorough. He knows the market and will give you the best advise to help u sell your home. Give him a call!
---
Kevin and Tamara Bowen
Chris Perry sold our house in only 5 weeks, in the middle of a PANDEMIC! This was, BY FAR, the easiest real estate transaction I have ever experienced. Chris handled all of the details of the sale flawlessly, and kept us well-informed of the progress throughout all stages of the sale process. Great job, Chris Perry, and THANK YOU!!
---
Judy Crews
Chris Perry is very knowledgeable in his line of work and shares his expertise with his clients to help them achieve their goals of the selling or purchasing a home! He met with me on a Thursday afternoon, listed my home at 8:30 pm. By 2 pm the next day a young couple viewed, for the first time their new home! Chris Perry has a special way of using constructive criticism when assisting in the sale of a home! Everyone knows the flaws within their homes, but don't like it when someone on the outside points them out! God has truly blessed Chris with fruits of the Holy Spirit in working with people to achieve their goals! Galatians 5:22&23 "But the fruit of the spirit is love, joy, peace, long-suffering, gentleness, goodness, faith, meekness, temperance; against such there is no law.
---
Annah Eggers
Mr. Perry has been a family friend for almost 20 years. He helped my parents sell their first home in 2003 and now has helped me do the same. My family has always had nothing but good things to say about Chris in all aspects; whether it be his friendship, professionalism, knowledge of real estate, etc. I couldn't have asked for a better person to help me buy and sell my first home and would recommend him to anyone who's looking for a realtor!
---
Josh and Lindsay Sauls
Chris is the best agent a homeowner can ask for when listing a home. Chris made the process smooth and remained in constant communication from listing to close. In our situation we had an offer 13 hours after our listing went active! We are looking forward to using Chris again to purchase a new home soon. We have and will continue to refer Chris to anyone who is in the market to Buy or Sell a home.
---
Tim Hughes
Chris Perry was very flexible in the different type of Properties we looked at and was understanding with the time frames we desired to purchase. He knew the proper Market value for the best possible deals for the size to cost desired. which resulted in 100% Satisfaction.
---
Alan Cox
Please give Chris 5 Five Stars! He is the best agent anyone could ask for! I have had agents before but none like Chris Perry. He is very thoughtful, informative, considerate and professional. Of course he deserves a raise! If I ever need an agent or someone I know needs one I am going to recommend Chris Perry from Allen Tate!
---
K Shore
Chris' prompt response to our needs and his availability to us was second to none. He's professional, knowledgeable and very personable, we would highly recommend him to anybody interested in buying or selling a home!
Sours: http://www.allentate.com/agents/info/chrisperry/
Listings By Christopher Perry
Christopher Perry brings a tireless work ethic and a fresh perspective to the Northern Virginia real estate market. After a successful 10-year career as both a litigation attorney and lobbyist on Capitol Hill, Chris decided the time was right to pursue another personal passion – real estate. So, when the opportunity to join McEnearney Associates presented itself, the decision was simple.
Having grown up just outside of Philadelphia, PA, Chris is a graduate of the University of Delaware where he also played for the school's ice hockey team. He then earned a juris doctorate degree from Widener University School of Law and became an associate attorney with one of the busiest criminal defense firms in Montgomery County, PA. In 2015, Chris moved to Alexandria to be closer to family and took a position with a national non-profit that advocated for improvements to the nation's various justice systems.
Chris acquired his first property in 2012 and has been captivated with real estate ever since. The same characteristics which made Chris a successful attorney – his problem-solver mindset, honesty and integrity, an engaging personality, attention to detail, and a commitment to his clients – will enable him to excel as a real estate agent. Whether it is a first home, forever home, or just an investment for the future, Chris is fully prepared to negotiate on behalf of his clients, protect their interests, and get the best deal possible.
Chris currently lives in the Seminary Hill section of Alexandria with his wife, Lauren and their dog, Liberty. When he's not working, Chris enjoys coaching softball, playing golf, and visiting the wineries of Virginia.
Get in Touch
Sours: https://www.mcenearney.com/agents/69040-christopher-perry
Skip to main content
This site uses cookies and related technologies, as described in our privacy policy, for purposes that may include site operation, analytics, enhanced user experience, or advertising.
Recently Viewed Properties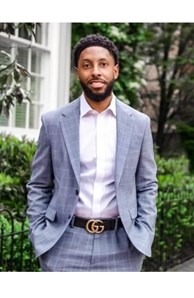 Salesperson
Awards

International President's Elite
More about Chris Perry
Chris Perry is one of the top REALTORS® in the Washington Metropolitan Area, licensed in DC, MD, and VA. Chris prides himself on providing excellent customer service to his clients throughout the entire home buying and selling process. Chris leverages his strong relationships with colleagues and high quality vendors to ensure his clients receive excellent service. Chris uses his expertise, specifically with first time home buyers and investors, to ensure a smooth transaction for his clients. Chris works closely with investors on opportunity costs, acquisition, repairs and consultation on investments.
Sign in
Close
Sours: https://www.coldwellbankerhomes.com/va/arlington/agent/christopher-chris-perry/aid_202046/
$500,000 Home Showing in Maryland - Real Estate Vlog - Chris Perry
Chris Perry
Working in conjunction with fellow Realtor's at Signature Sotheby's International Realty, their partnered approach ensures that every client receives a consummate amount of personal attention and unparalleled market expertise.

Partnering with one of the world's most recognized and respected luxury brands, Chris is equipped with the marketing tools needed to ensure your property is presented to a global audience of qualified and interested buyers. Top media partners include, The Wall Street Journal, The New York Times, Architectural Digest, and James Edition.

Recognizing that buying or selling a home is perhaps the most important financial decision for their clients, Chris strives to make every transaction as stress-free as possible. His integrity, drive, and dedication have earned him a beautiful start to his real estate career.

More important to him than any single deal is building a successful and lasting relationship with every client he serves.
• Customized marketing plans take into consideration all avenues of marketing: print, digital, public relations, advertising and social media

• Connections to the right contacts to maximize the visibility of your home to the right potential buyers

• Strategic marketing and advertising campaigns and state-of-the-art technology

• Earning the utmost respect of other agents in the business allows for superior negotiation and relationships in the real estate community
Read more Sours: https://www.sothebysrealty.com/eng/associate/180-a-587-406125456/chris-perry
Realtor chris perry
It's not scary. Otherwise he will tell you everything. I began to belittle Sasha, playing along with Boris.
650k Model Home Showing - Realtor Day in the Life Vlog - Chris Perry
In general, I stopped thinking about what awaits me, why should I strip naked in front of my teacher, be she even the head teacher or the principal of the. School. 15: 48 I am already completely naked. Some semblance of thoughts appear in my brains: Huyase, apparently, she wants to fuck me !, Fear with a smack of wild curiosity.
And anticipation.
You will also be interested:
20 Alla, you're just an idiot. ???. 02 Sep 20. 20 Alla or should I send the necessary information where should m.
1351
1352
1353
1354
1355