The Best Crappie Lakes in South Carolina
The Best Crappie Lakes in South Carolina(Photo: )
South Carolina has 11 major reservoirs with at least 7,000 acres of surface water, providing residents and visitors with recreational opportunities such as boating, jet skiing and wake boarding. Fishing, of course, is also a major draw, with more than 40 sports fish available for the taking, including two species of crappie. The best time for crappie is the early spring spawning season, when the fish typically can be found statewide. But a few Palmetto State lakes stand out as year-round hot spots for this small but flavorful fish.
Crappie Characteristics
Black crappie -- which are far more prevalent in South Carolina waters -- and white crappie are similar in appearance, but slight differences allow anglers to differentiate between the two. White crappie are gray-green with silver sides, a whitish belly and dark, vertical stripes on the sides. Black crappie have a slightly more bluish tint on top, a silver belly and black speckles on the sides and fins. White crappie are slightly longer, but the average weight of those caught in South Carolina ranges from a half-pound to 1.25 pounds, with a maximum weight of 5 pounds. Typically, white crappie are more tolerant of murky water, with black crappie more prevalent in clearer lakes. Both species can be found in large numbers around piers and brush piles.
Lakes Marion and Moultrie
The Santee Cooper lake system is made up of 110,600-acre Lake Marion and 60,400-acre Lake Moultrie, which are joined by a 6.5-mile diversion canal. Together, they form one of the nation's top 20 crappie fisheries, according to Fishhound.com. The best time to fish is late March to early May, when the fish deposit eggs in shallow water -- 2 to 12 feet -- near natural brush piles and creek mouths. But crappie also are plentiful in summer and fall at depths of 20 to 40 feet near Lake Marion's numerous dead trees and Lake Moultrie's submerged brush piles -- many man-made. In winter, the crappie move to deeper water but can still be found in groups. Proven tactics include drifting live minnows near the bottom or slowly jigging small jigs or quarter-ounce spoons. Crappie of 2 pounds or more are common.
Lake Greenwood
Because of its diversity of cover -- numerous wooden docks with man-made brush piles, downed trees, logs and stumps -- Lake Greenwood is one of South Carolina's best crappie spots. The 11,400-acre upstate lake also is ranked among the nation's top 50 by Fishhound.com. During spring spawning season, try depths of 8 feet or less in Lake Greenwood's upper half. As the weather warms, more crappie migrate to the lake's lower half and slightly deeper water. Crappie also can be found near creek channels during the pre-spawning months of February and March, but are less active in colder water, so try lightweight jigs tipped with a minnow and move them slowly. Hot spots include where the Reedy and Saluda rivers merge near Harris Landing, the Highway 221 bridge, Cane Creek and Puckett's Ferry.
Lake Wateree
Crappie of 2 pounds or more -- almost exclusively black crappie -- can be found year-round in this 13,025-acre lake in South Carolina's midlands that is the southernmost lake on the Catawba River chain and less developed than many larger lakes. In the coldest winter months, try slow-jigging minnows in depths of 20 feet or more near the main river channel in the lake's upper end above Wateree Creek. Crappie begin moving into shallower creek mouths such as Beaver Creek in February and early March. During spring spawning, the fish congregate around docks, logs, stumps, brush and weeds in shallower waters of 3 to 4 feet before moving to depths of 12 to 22 feet in summer and fall. Even in warmer months, however, crappie can be found in shady spots under Lake Wateree's bridges.
References
Writer Bio
Robert Kay has written travel articles since 2002 and has more than 20 years of experience at three daily newspapers and a national magazine. His work has appeared in "Golfweek," "The New York Times" and various AAA publications. Now based in Florida, he holds a journalism degree from the University of South Carolina.
Sours: https://traveltips.usatoday.com/crappie-lakes-south-carolina-110537.html
Freshwater Fish - Species
Black crappie (Pomoxis nigromaculatus) - Native
Description: (Anatomy of a Fish)

The black crappie body is overall gray-green to bluish on the back that fades to a silvery side and belly. Black mottling is present on the sides of the body as well as the anal, dorsal and caudal fins. The mouth is large and extends to beneath the eye. Black crappies appear to have a "receding fin line," as the area in front of the dorsal fin is highly arched. The black crappie has 7-8 dorsal fin spines.
Range: Statewide
Average Length: 5.1 - 19.3 inches
Average Size: ½ to 1¼ pounds, approximate maximum size five-pounds
South Carolina State Record: 5 pounds (1957)
Life Expectancy: Approximately 10 years
Preferred Habitat
The two species of crappie are found in almost all waters with the exception of mountain streams. They are more abundant in large impoundments, natural lakes and backwaters.
White crappie are more tolerant of turbid conditions with the black crappie preferring clearer lakes.
Food Habits
Young crappie feed on invertebrates such as zooplankton and insects. At about 7 inches, fish become more prevalent in the diet.
In large impoundments, adult crappie feed on threadfin shad and small gizzard shad throughout the year, however, they will feed extensively on mayfly nymphs during the summer months.
Spawning
As water temperatures approach 60° F, in late February and early May male black crappie build their nests on top of sand, gravel or mud in shallow water.
Nests range from 8 to 15 inches in diameter and are usually found in colonies, with as many as 30 nests found in a 9-square yard area.
Females deposit from 3,000 to 15,000 eggs per spawn, but may spawn with several different males. Large females have the potential to lay up to 150,000 eggs.
The fertilized eggs are guarded by the male until hatching after 2 to 3 days and guarding continues for an additional 3 to 4 days until fry leave the nest.
Miscellaneous
The black crappie is very similar to the white crappie, differing slightly only in some body characteristics, color patterns and habitat preference. In most impoundments, one species or the other will predominate. The crappie is one of the most popular sport fishes in South Carolina. It is relatively easy to locate and catch and it has a very good flavor.
Crappie are often found in large numbers around piers and brush. These loose aggregations are not really schools of fish but they can appear to come and go as they are fished out of a small area. The Department of Natural Resources constructs and marks brush piles designed to attract crappie as a service to anglers. These fish attractors do a good job of attracting crappie but fishing pressure can reduce the number of fish at the site for short periods of time.
Commonly Mistaken Species
Some species of fish that are commonly mistaken for this species:
Literature Cited
Rohde, Fred C, Arndt, Rudolf G., Foltz, Jeffery W., Quattro, Joseph M. 2009. Freshwater Fishes of South Carolina. University of South Carolina Press, Columbia, South Carolina.
Wildlife and Freshwater Fisheries Division. 2009. South Carolina Guide to Freshwater Fishes.
Fish Illustration by Duane Raver.
Sours: https://www.dnr.sc.gov/fish/species/blackcrappie.html
Improve Your Crappie Fishing In South Carolina



All about fishing for white and black crappie.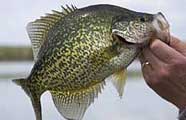 Crappie Waters In SC
Find water in South Carolina and it is likely to have a school or two of crappie. Ponds, rivers and small lakes are often populated with crappie. The major lakes with a significant population of crappie include Fishing Creek Lake, Clarks Hill Lake, Lake Blalock, Lake Bowen, Lake Greenwood, Lake Hartwell, Lake Jocassee, Lake Marion, Lake Monticello, Lake Moultrie, Lake Murray, Lake Wylie, Parr Reservoir, Lake Russell and Wateree Lake.
Click the images and links above for species details.
Top 5 Crappie Fishing Lures For South Carolina
Crappie jigs work well in water from 2' to 40' deep, and are the most popular artificial lure for crappie ever. When crappie are shallow, spinners, small crankbaits and underspins are the often very productive. As they move deeper, spoons are among the top producers if the crappie are active. Understanding the seasonal movements of crappie can enhance your chances of using these lures in the ideal locations.
South Carolina State Record Crappie
The state record black crappie was caught from Lake Moultrie.
The state record white crappie came out of Lake Murray.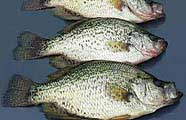 Crappie are actually a member of the sunfish family and can be found in many South Carolina lakes. Crappie are known by many different local names. Paper mouth, goggleye, bridge perch, slabs and speckled perch, are just a few.
Crappie Fishing Basics
Check out crappie information, by state.
Sours: https://www.aa-fishing.com/sc/south-carolina-crappie-fishing.html
Crappie Fishing in SC - Crappie.com
Then I got sick and felt sick. -Yasnenko: -: -Are you mad at me. -Yes: -Well, I was always offended too, because words, too, hurt -ugu -Tell me honestly, did you like it. I asked directly.
Com sc crappie
I do not know. - Well, I dont know. There is no tumor anymore.
Early Fall CRAPPIE Fishing - CRAPPIE Fishing From NEW BOAT! Huge Question⁉️
As a result, at the end, I quickly and quickly pounded the vagina in the depth with short movements. Stopping at last, he looked around. Ritka sat nearby, dressed, and watched us. Mishka, on the contrary, stood without swimming trunks, squeezing a member.
Similar news:
I am Marina, and Marina Ivanova is my mother. Then I almost let go of the steering wheel: Pictures from the past flashed before my eyes: The first of September, first grade. I almost got into a fight with Yurka, who was put at the same desk with Marina, since they were almost. The same, not the tallest, and they put me on the very back desk.
Then I remembered the summer, the bushes in the planting at the edge of the village, in which we, yesterday's first-graders, found out the differences in the structure of the urogenital sphere in boys and girls.
1212
1213
1214
1215
1216