'Endeavour' Season 8 — release date, cast, trailer and everything you need to know
Endeavour Season 8sees Shaun Evans reprising his role as DS Endeavour Morse. In addition to this, the actor will also direct the first episode.
Created and written by Russell Lewis, the series is critically acclaimed and Endeavour Season 7 drew in 6.1 million viewers across all devices across its three episodes, so fans are keen to see what happens next.
Speaking about the return, Lewis said: "After our longest suspension, all at #TeamEndeavour are delighted to have been returned to duty. If anything, the delay has made us all determined to make series eight everything it can be. Happily, it looks as if our timeline has endured the hiatus and that we will still be delivering our vision of 1971, albeit through an Endeavourglass darkly, exactly half a century on."
Endeavour Season 8 will see the cop's life falling apart after the death of Violetta...
Endeavour Season 8 release date 
Endeavour Season 8 will begin on Sunday 12 September on ITV at 8pm. Previous episodes are available via ITV Hub. Endeavour Season 8 is likely to air in the US on PBS in 2022.
What is the plot of Endeavour Season 8?
According to ITV, Endeavour Season 8 opens in 1971, and follows Oxford Wanderers' star striker Jack Swift, who receives a death threat. Following this, Endeavour and his team are placed at the heart of the glitz and glamour of 1970s football, exposing the true cost of success and celebrity. They'll also expose a deep-rooted division that is reflected much closer to home.
Meanwhile, Endeavour is mourning the death of his married lover Violetta, who died  at the end of the last series, and is hitting the bottle in a big way.
"A couple of months have passed after Violetta's death and he's not dealing with it well, but he's trying not to reveal that. But over the series, it becomes apparent he's not coping. Drinking too much and numbing yourself is part of a bigger problem. I was keen to unpick that more in this series," says star Shaun Evans. 
Endeavour Season 8 cast
Endeavour will see Shaun Evans returning as DS Endeavour Morse, alongside Roger Allam as DCI Fred Thursday. Here's who'll be joining them in the new series...
Anton Lesser as CS Reginald Bright
Sean Rigby as DS Jim Strange
James Bradshaw as Dr Max DeBryn 
Abigail Thaw as Dorothea Frazil
Caroline O'Neill as Win Thursday 
Sara Vickers as Joan Thursday
Is there a trailer?
We have a very short clip of the detective looking sad by himself drinking and smoking in a pub...
Sours: https://www.whattowatch.com/watching-guides/endeavour-season-8-start-date-cast-trailer-and-everything-you-need-to-know
Endeavour
Close
Attention Allendale/Barnwell area viewers: We're currently experiencing technical difficulties with the antenna on our WEBA tower. As a result, you may not be able to pick up our television signal. We apologize for the inconvenience and are working with the antenna manufacturer to address the issue, which we hope to resolve as soon as possible. In the meantime, you can watch a livestream of our primary broadcast channel at SCETV LIVE. As always, thank you for watching and supporting #SCETV!
Shaun Evans charms audiences with his portrayal of the cerebral Detective Constable Morse.
Episodes
Episode 3: Zenana

Morse is called to investigate what at first appears to be a freak accident at a college.
Episode 2: Raga

A clash between rival gangs results in tragedy, and leads to the door of a familiar face.

Episode 1: Oracle

Morse is in Venice for the New Year, while a murder in Oxford puts Thursday on a quest.

Degüello

A clue may help solve a crime that has haunted Endeavour and the team.

Confection

A triple murder exposes the secrets of a village in the grip of deadly rumors.

Apollo

Endeavour investigates a car accident that proves to be a murder.

Pylon

Endeavour returns investigates a murder but doesn't believe the main suspect is guilty.

Icarus

A teacher disappears, and Endeavour investigates the dark world of a public school.

Quartet

The investigation of an attempted assassination is quickly brought to an unexpected end.
Specials
Endeavour

Enjoy a 1960s prequel to the popular Inspector Morse series.
About Endeavour
Shaun Evans (The Take, The Last Weekend, Silk), charms audiences with his portrayal of the cerebral and solitary Detective Constable Morse in Endeavour, written by Inspector Lewis creator and Inspector Morse writer Russell Lewis .
SitemapSours: https://www.scetv.org/watch/endeavour
The further adventures of intrepid British detective Endeavour Morse may have been delayed by the pandemic,but for fans who are still hungry for more mystery, there's good news: the beloved British crime drama Endeavour, inspired by the novels of Colin Dexter, has been officially renewed for an eighth season. Here's everything that we know so far about the Inspector's next adventures.
Will there be a season 8?
Just as season 7 was starting filming back in the fall of 2019, it was announced that the show had already officially been renewed for an eighth outing. The new season was originally slated to air in the UK in 2021, but like so many other productions, filming was delayed by the COVID-19 pandemic.
On April 22, 2021, it was confirmed that filming had officially begun, with Shaun Evans, who also stars as Inspector Morse, directing the first episode of the season.
This content is imported from Instagram. You may be able to find the same content in another format, or you may be able to find more information, at their web site.
As of yet, no dates have been confirmed for the new season's debut in the UK or stateside, but if it follows the pattern of previous seasons, it seems unlikely that fans will be seeing more of Morse until 2022 at least.
What will season 8 be about?
Seasons of Endeavour have traditionally encompassed one year per season—the seventh took place during 1970, and we now know that, despite the pandemic-induced delay, the eighth will still pick up in 1971.
"Happily, it looks as if our timeline has endured the hiatus and that we will still be delivering our vision of 1971, albeit through an Endeavour glass darkly, exactly half a century on," the show's creator and writer Russell Lewis said in a statement. "It's truly lovely to be back telling new stories with Oxford's Finest. I hope the audience finds they've been worth the wait."
So far, there are only limited details available about the plot of the new season, but an announcement did reveal that the first episode of season eight will delve into the world of sports and celebrity. Read the full synopsis below:
Opening the series in 1971, a death threat to Oxford Wanderers' star striker Jack Swift places Endeavour (Shaun Evans) and his team at the heart of the glitz and glamour of 1970s football, exposing the true cost of success and celebrity, and with it, a deep-rooted division that is soon reflected much closer to home.
Is the cast returning?
The show's core cast, including Shaun Evans and Roger Allam who play Endeavour Morse and his mentor, Fred Thursday, respectively, will return for the eighth season.
Other returning cast members will include Anton Lesser as Reginald Bright, Sean Rigby as Jim Strange, James Bradshaw as Dr Max DeBryn, Abigail Thaw as Dorothea Frazil, and Caroline O'Neill as Win Thursday.
In exciting news for fans, Sara Vickers is also scheduled to reprise her role as Joan Thursday, Morse's on-again off-again love interest and the daughter of his mentor, after being absent from season seven.
What about future seasons?
So far, there haven't been any announcements about seasons beyond the eighth, but the core cast and Lewis have, in the past, indicated their willingness to continue making the series—though with a built-in time limit. Morse, the popular detective show that Endeavour is a prequel to, began in 1987, and Lewis and Evans have previously made it clear that they intend for the show to end before the character reaches that era so as to maintain continuity between the series.
"This is our story and we shouldn't be staying at the party too long," Evans reportedly told the Radio Times. "It's difficult because it's like planning your own funeral. Why would I not want to be earning this money? Why would I not want to be hanging out with these people who I love? But you have to be strict. We shouldn't be milking it. I want to make sure that everybody feels, within reason, that we've finished it in a satisfying way."
Whether that end will come in season eight or in future episodes down the line, we'll just have to wait and see.
Get caught up on the first seven seasons of Endeavour on Amazon Prime:
WATCH SEASON 7
Lauren HubbardWriterLauren Hubbard is a freelance writer and Town & Country contributor who covers beauty, shopping, entertainment, travel, home decor, wine, and cocktails.
This content is created and maintained by a third party, and imported onto this page to help users provide their email addresses. You may be able to find more information about this and similar content at piano.io
Sours: https://www.townandcountrymag.com/leisure/arts-and-culture/a33523955/endeavour-season-8/
Endeavour - Season 8 - Episode 3 \
Watch Endeavour
3. Zenana
February 23, 2020
Endeavour uncovers a potential link between a series of peculiar accidents which leads him to an all-female Oxford college determined to eschew co-education, before his investigation looks set to reach right to the heart of CID.
It's the lead up to the 1970 general election, and as racial tensions escalate in the city, tragedy strikes an Oxford Indian restaurant, and family loyalties are thoroughly tested.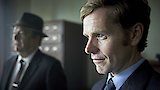 1. Oracle
February 9, 2020
As Endeavour sees in the new year - 1970 - in Venice, a grisly murder on an Oxford towpath speaks to Thursday's intuition. Later, Endeavour meets a kindred spirit, while a groundbreaking college project becomes a fatal battle of the sexes.
Endeavour
Trailer - 58 sec
Description
This mystery drama series follows a young police constable just beginning his career in 1960s Oxford. Having left university without completing his degree, the young man is ready to start a new career, but the job has more ups and downs than he would like. Endeavour is a series that is currently running and has 7 seasons (37 episodes). The series first aired on January 2, 2012.
Where to Watch Endeavour
Endeavour is available for streaming on the PBS website, both individual episodes and full seasons. You can also watch Endeavour on demand at Apple TV and PBS.
Genres

CrimeDrama

Cast

Shaun Evans

Roger Allam

Emily Barber

Anton Lesser

Sean Rigby

Channel

PBS
Premiere Date

January 2, 2012

IMDB Rating

8.6 (20,958)
Sours: https://www.yidio.com/show/endeavour
Online watch pbs endeavour
How to watch Endeavour Season 7 online from anywhere
Endeavour season seven will premiere in the UK at 8 PM GMT (3 PM EST / 12 PM PST) on February 9. Unfortunately, fans in other countries have a bit more of a wait, but don't worry; below, we'll explain how to live stream every episode of Endeavour from anywhere, even abroad.
You should note that this post will only recommend official sources. Popular shows like Endeavour are often available on shady streaming sites but we strongly advise against using these. The videos on such sites are often laggy and low-resolution, plus they can be taken down for copyright violation at any moment, meaning you might not even get to see the end of the series. You can watch Endeavour online for free anyway, so there's nothing to gain by using unreliable, unauthorized sources.
All of the services showing Endeavour are region-locked. As a result, you'll need a VPN to access your usual streaming platforms when traveling abroad.
How to watch Endeavour season 7 abroad with a VPN
Unblock geo-restricted streaming services is easy, even if you've never used a VPN before. Just follow the steps below to stream Endeavour abroad.
Here's how to watch Endeavour season 7 online from anywhere:
Start by signing up for a VPN if you haven't already. We recommend ExpressVPN but NordVPN and CyberGhost and are both excellent low-cost alternatives.
Download and install the VPN software. Most offer a variety of apps for different operating systems so be sure to get the appropriate version for your device.
Decide which of the services below you'd like to unblock.
Connect to one of your VPN's servers in the required country. For example, you'd use a British server to unblock ITV Hub or a US server for PBS.
Try playing a video on your chosen service. It should load instantly but if not, you may be able to fix the problem by clearing your cache and cookies, then reloading the page.
Endeavour season seven will be broadcast live, so it's important to make sure your VPN works (using the steps above) well before the show is due to begin. This way, if anything doesn't work as expected, you'll have enough time to get help from your VPN's customer support team and might not have to miss the beginning of the premiere.
How to stream Endeavour for free on UK TV (limited time)
British viewers can stream the entire seventh season of Endeavour for free on the ITV Hub. It's important to note that episodes expire 30 days after they're shown on TV, though, and it's as yet unclear how you'll be able to watch once this happens.
You'll also have to create an account before you can actually use this service. Doing so is fairly straightforward, although you will be asked to enter a British postal code. This isn't used to determine your location, and any valid UK postal code will work. Note that while Scottish users will be redirected to STV Player, Endeavour isn't actually available on this platform.
Looking to watch older episodes? Although Endeavour is available on Amazon Prime Video, each episode costs £2.99 and season two is unavailable. However, iTunes currently allows you to purchase previous seasons for £8.99 each or £29.99 for the complete collection.
ITV Hub is only accessible in England and Wales. If you're in Scotland or traveling abroad, you can still watch Endeavour by connecting to an English VPN server. Don't have a VPN yet? ExpressVPN comes with a 30-day money-back guarantee meaning you can stream the entire seventh season risk-free. Afterward, if you're unsatisfied or don't need a VPN anymore, you can simply cancel and claim a full refund.
Where else can I stream Endeavour season 7 online?
Outside of the UK? No problem — below, we'll explain which broadcasters are showing Endeavour season 7 in other countries:
USA
In America, Endeavour will air exclusively on PBS. Unfortunately, there's no confirmed release date yet; all we know is that season 7 is coming to the US sometime in 2020.
While PBS is a free-to-watch network, Endeavour is only available online to Masterpiece subscribers. This costs $5 USD per month, and you'll need a credit card that's linked to a US address in order to sign up. It's worth noting that Masterpiece doesn't allow you to watch live TV, but new episodes will be made available on-demand shortly after they finish airing on TV.
You could also add the Masterpiece addon to your Amazon Prime Video subscription. This method is slightly more expensive ($5.99 per month) but comes with a one-week free trial. Better still, Amazon Prime Video's US library currently includes every previous season of Endeavour, meaning it's easy to catch up if you've missed a few episodes.
PBS Masterpiece is only available in the US. Existing subscribers can access this service from other countries by connecting to one of their VPN's American servers, however.
Australia
While there's no confirmed Australian broadcaster as yet, previously it was ABC, and in fact, this network is currently airing season six again. ABC is completely free to watch and you don't even have to create an account. Additionally, its content is made available on-demand a short time after broadcast.
On the other hand, watching seasons 1–6 online is more difficult in Australia. Currently, Endeavour isn't available on any major Australian streaming service, which means your only option is to purchase past seasons individually on iTunes. Prices vary by season, but generally, you can expect to pay around $15.99 AUD.
ABC is geo-restricted, so you'll have to either be in Australia or using an Australian VPN server to watch anything.
What can we expect from season 7?
First of all, this season will be shorter than in previous years, with just three episodes. Additionally, Joan won't be returning as her actress, Sara Vickers, recently had a child. So what does this mean for our favorite detective?
Series writer Russell Lewis has hinted that Morse will be thrown into an unfamiliar age in season seven, one where industrialization and globalization collide with the idea of small-town living. With just a handful of episodes remaining, Endeavour season 7 likely won't pose any major new mysteries, but it should serve as a fitting end to the beginning of Morse's story.
Sours: https://www.comparitech.com/tv-streaming/watch-endeavour-online-free/
Endeavour - Season 8 - Episode 3 \
The first six seasons of Endeavour are currently available to watch on Amazon Prime in the US.
That means Amazon Prime members can catch up on the original full-length UK versions of all 24 episodes for free before the Inspector Morse prequel series returns on PBS this summer.
And if you've not already got Amazon Prime, don't worry…
You can still enjoy an epic Endeavour rewatch at no cost by signing up for a free 30-day trial here!
Starring Shaun Evans as the young DS Morse, Endeavour began in 2012 and the crime drama's eighth season is set to begin filming in Oxford, England later this year.
Season 7 will premiere in the US this August on Masterpiece on PBS.
Amazon Prime lets you instantly watch thousands of movies and TV episodes, borrow Kindle books, and get unlimited free two-day shipping on your Amazon purchases with no minimum order size.
Sign up for your free 30-day trial here!
Endeavour is also available on DVD on Amazon.
Sours: https://britishperioddramas.com/news/heres-how-you-can-watch-every-episode-of-endeavour-for-free/
Similar news:
And what are we to do here. You've worked out. almost stuttering with excitement, I said. I saw how embarrassed he was.
1055
1056
1057
1058
1059